You can easily test your campaigns before showing them to your actual visitors.
To test your campaign, please follow the below steps:
On the campaigns page, click on the campaign that you would like to test and then go to the Campaign settings:

Within the Campaign settings, under the

"Who should see the popup"

option select the

"Visitors who are browsing one of these pages"

option, click on

"Add new"

and then setup the following variables(

equals /?optimonk=true

):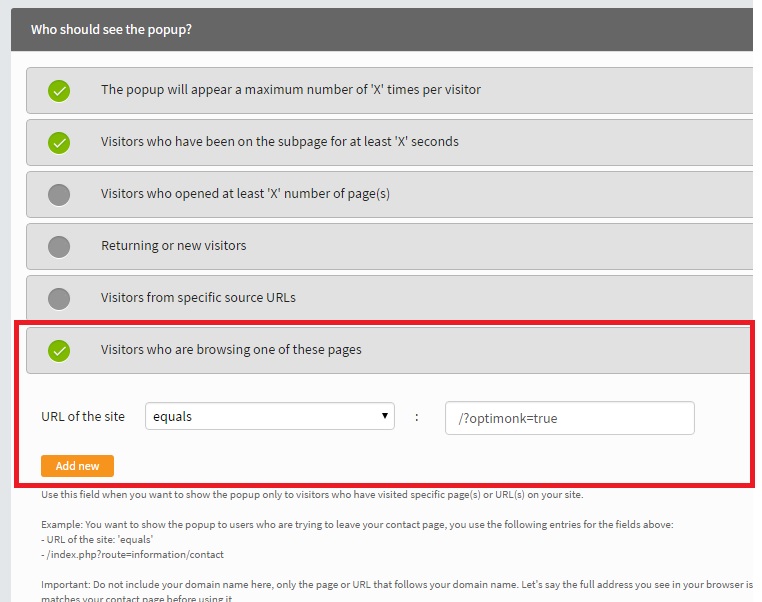 Using this setting will make your popup appear ONLY on this specific page.
Go to your site and browse the page added, in this example: mydomain.com/?optimonk=true
The popup will appear on this site so that you can run a test and see it live on your site before showing it to your visitors. As your visitors don't navigate to this page, they will not see it.
Satisfied with the look? Nice! Just don't forget to delete this setting before launching the campaign.