You can easily implement OptiMonk on your website via Google Tag Manager. We recommend using this integration if you:

- already have a Google Tag Manager set up on your website

- are not using Shopify, Shoprenter, Magento, WooCommerce, or WordPress -> Implementing OptiMonk with Google Tag Manager works with these systems as well, but we have direct integrations with these systems, which could provide additional benefits, for example, allowing the use of cart rules.

In order to implement OptiMonk code with Google Tag Manager, please follow these steps:

1) First, log in to your OptiMonk account at https://app.optimonk.com/login/en
2) Select Insert code on the left, then click on Copy: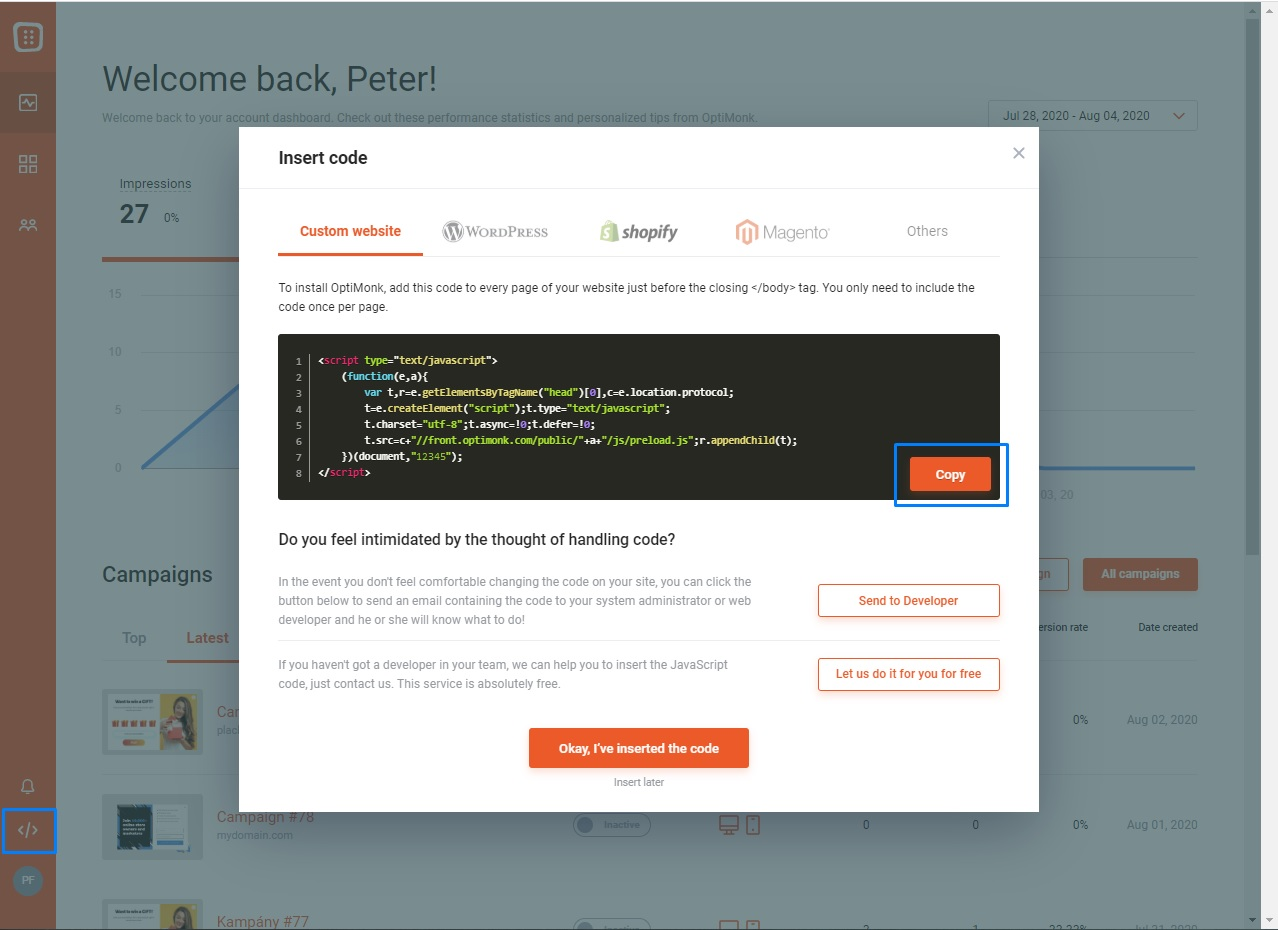 3) Now, log in to your Google Tag Manager account and select your website you wish to implement OptiMonk on: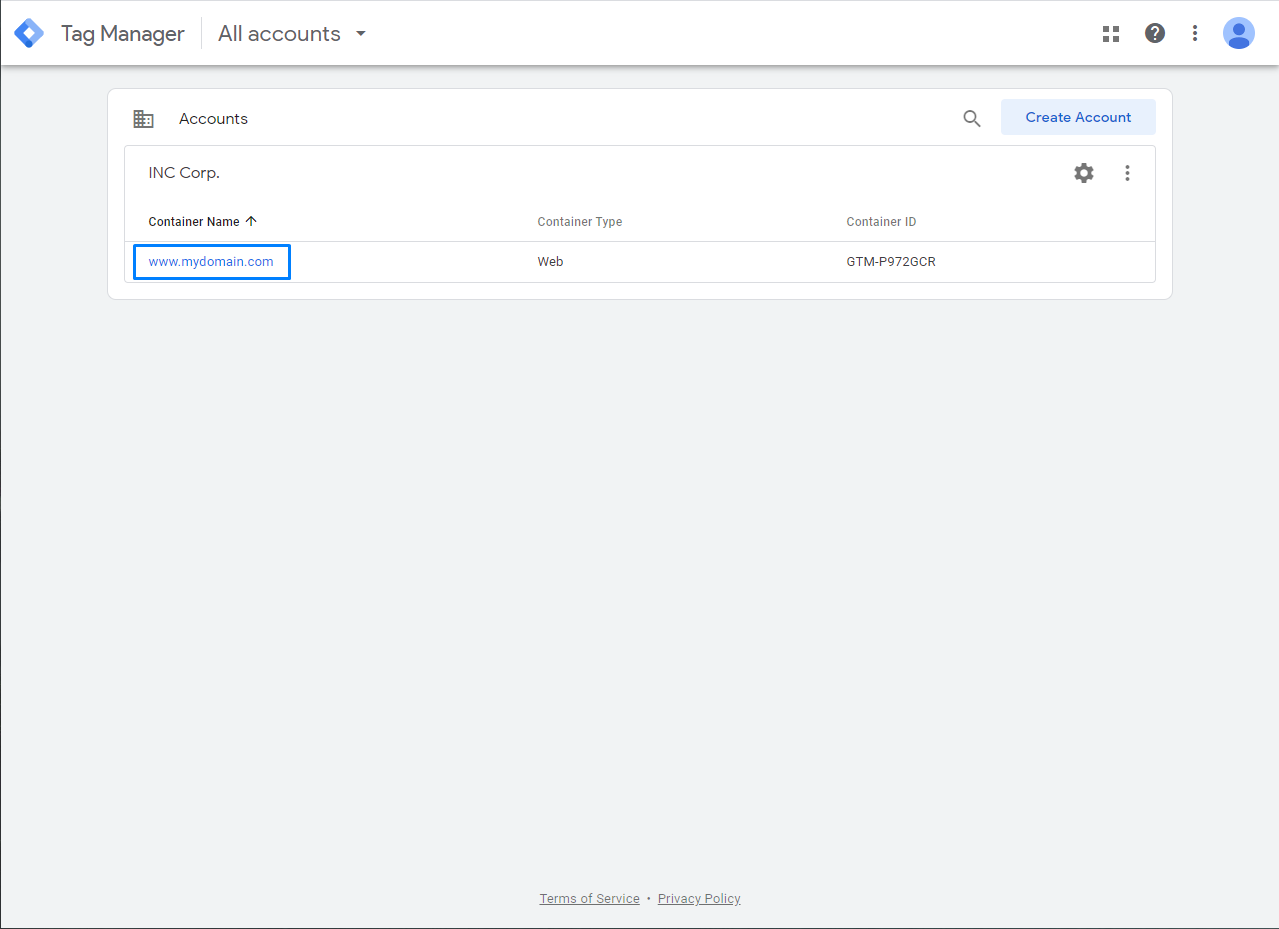 4) Select Add a new Tag: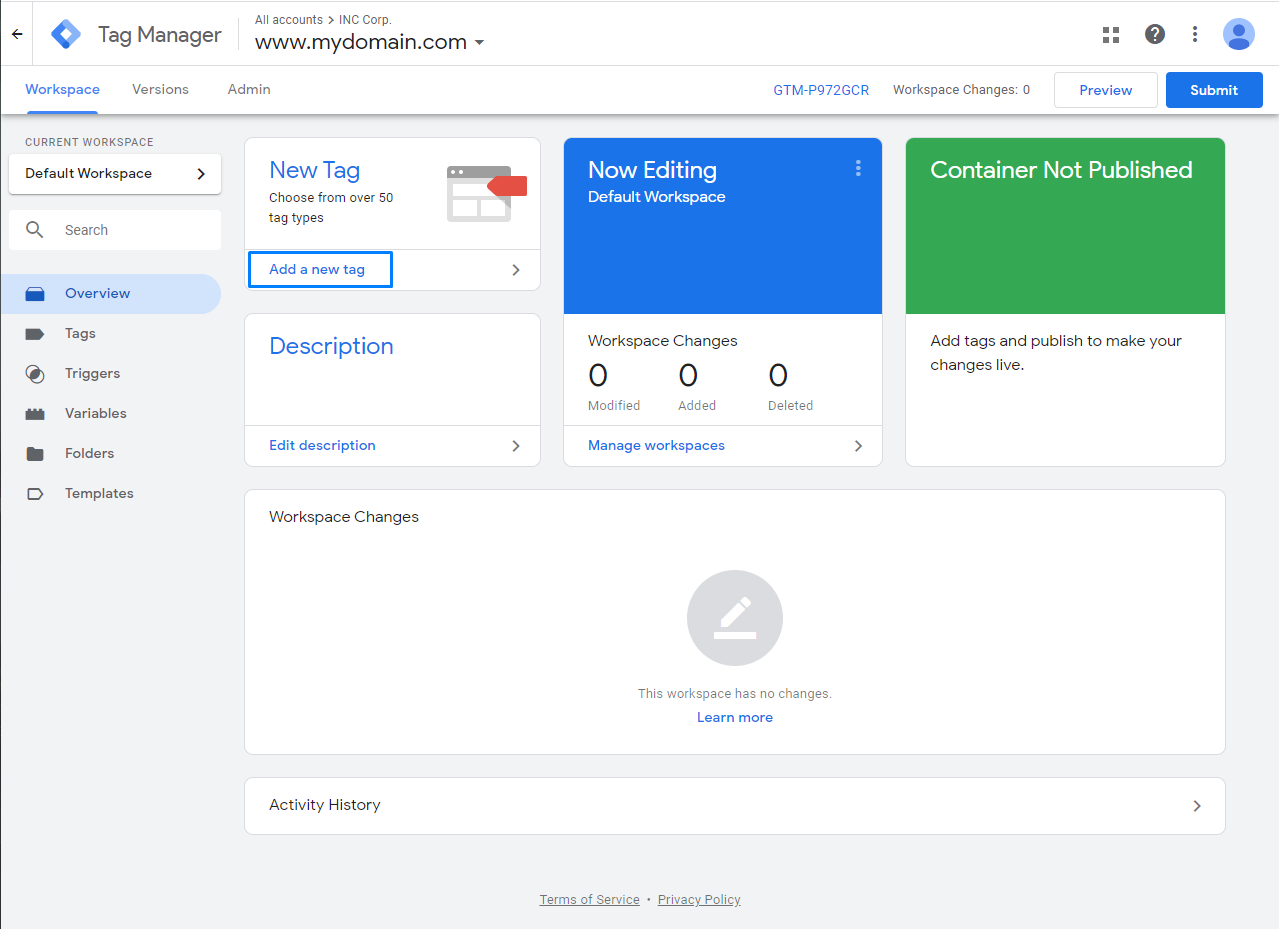 5) Click on Tag Configuration, then select Custom HTML: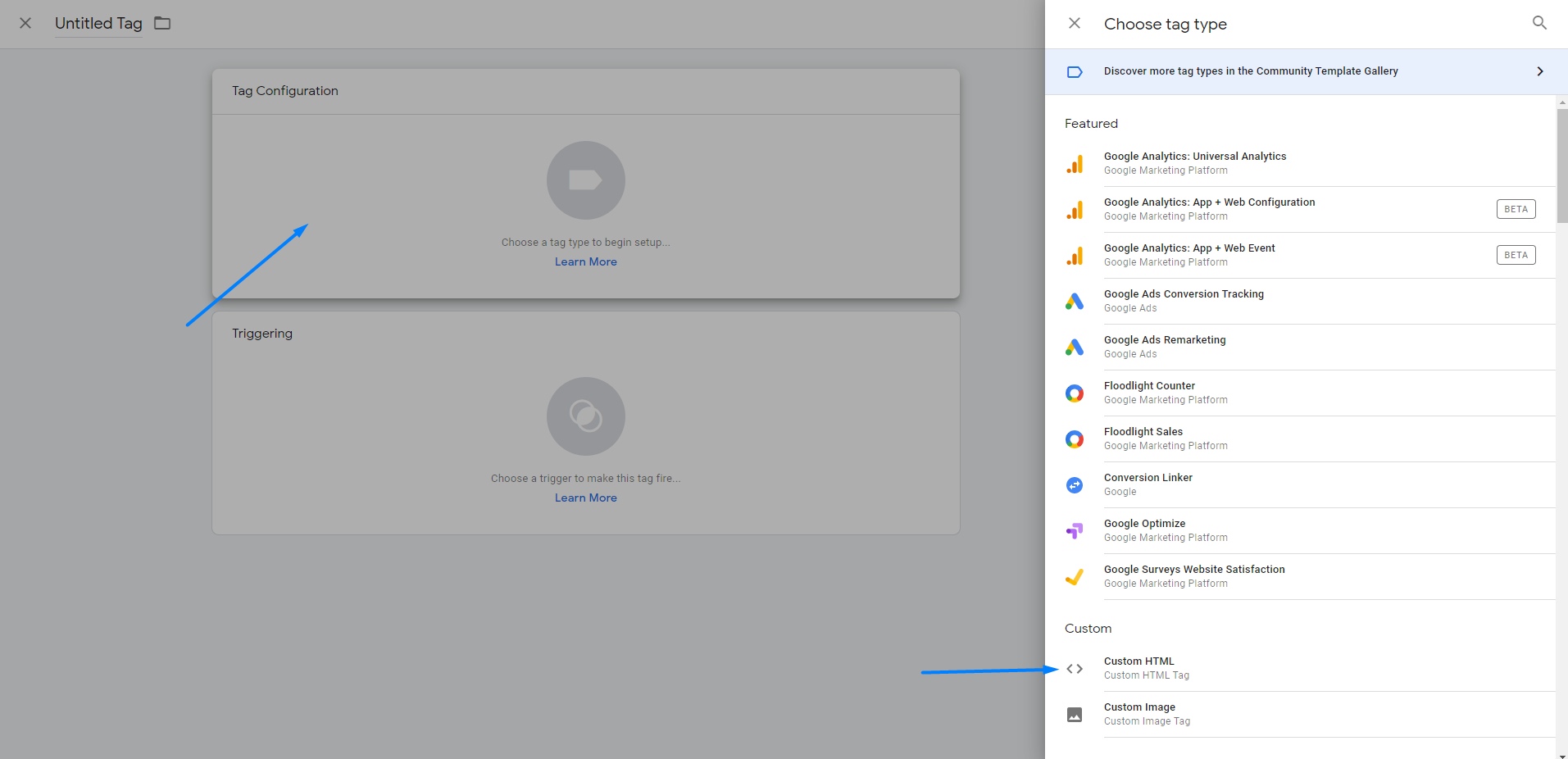 6) Click inside the HTML box and paste the OptiMonk code you have copied previously with the shortcut Ctrl + V, or right-click with your mouse and select Paste:


7) Click on Triggering: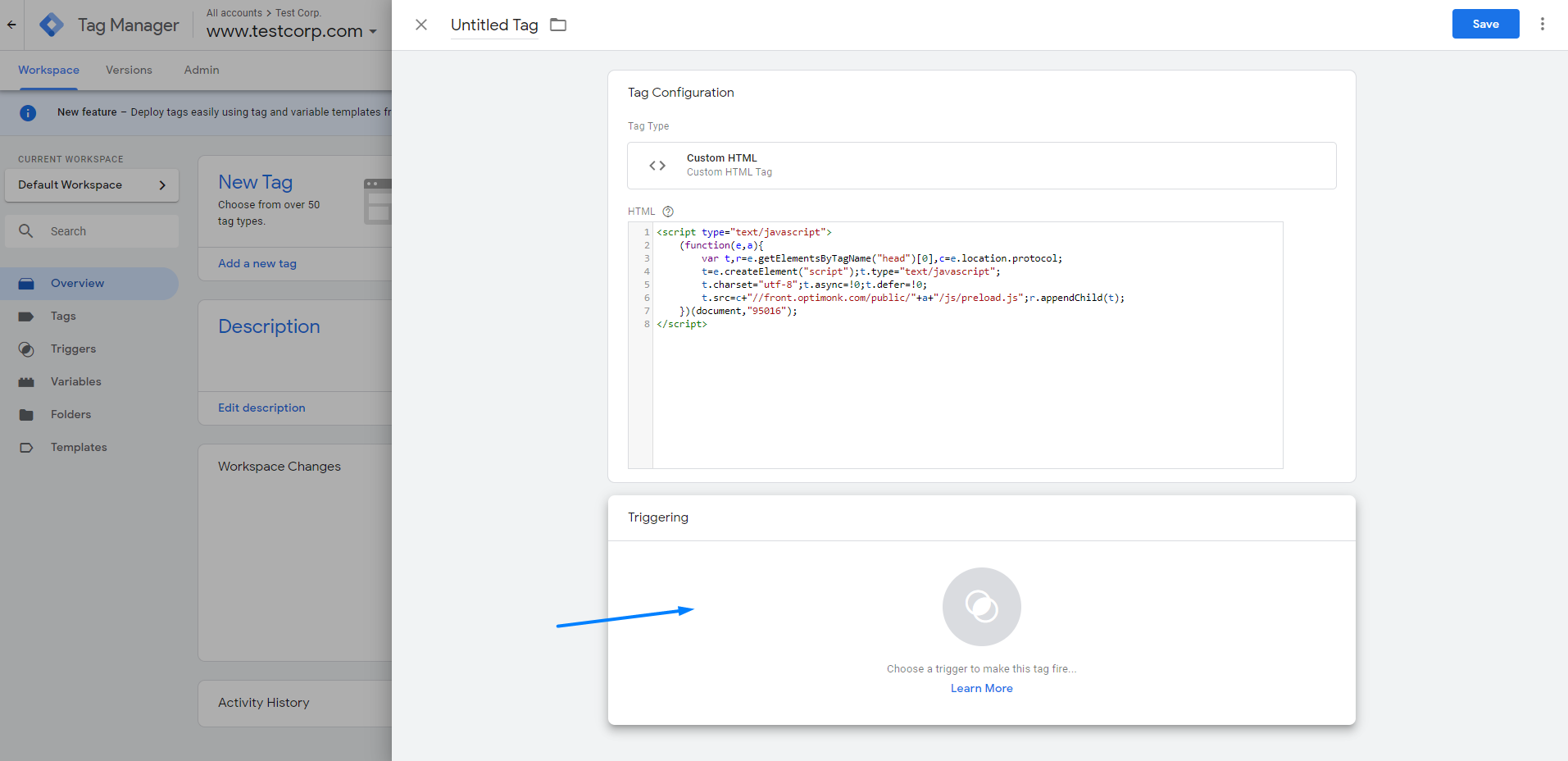 8) Click on All Pages, make sure the box is ticked then click Add on the right: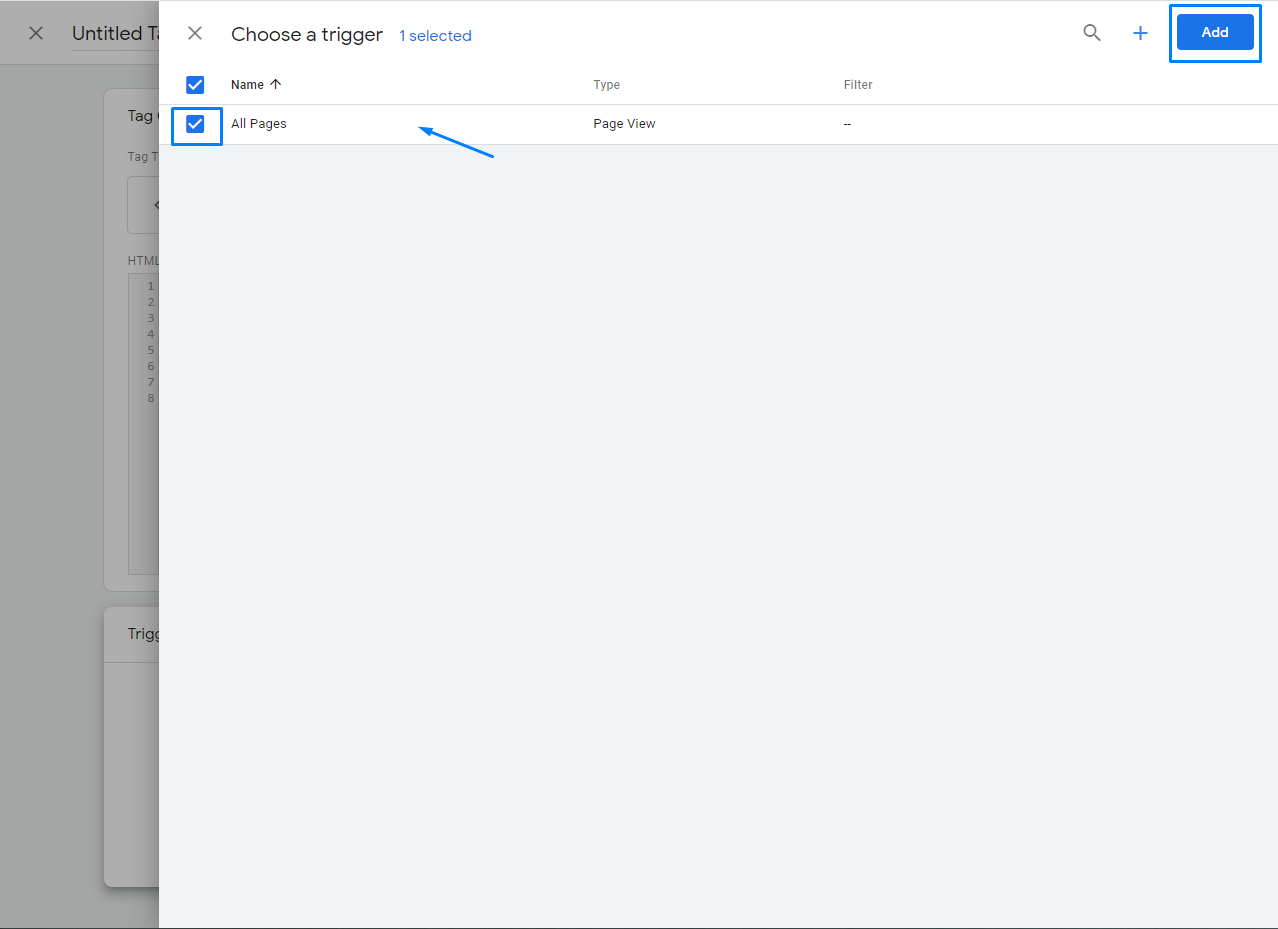 9) Once you are done, this is what you will see. Finalize the changes with clicking Save in the top left corner: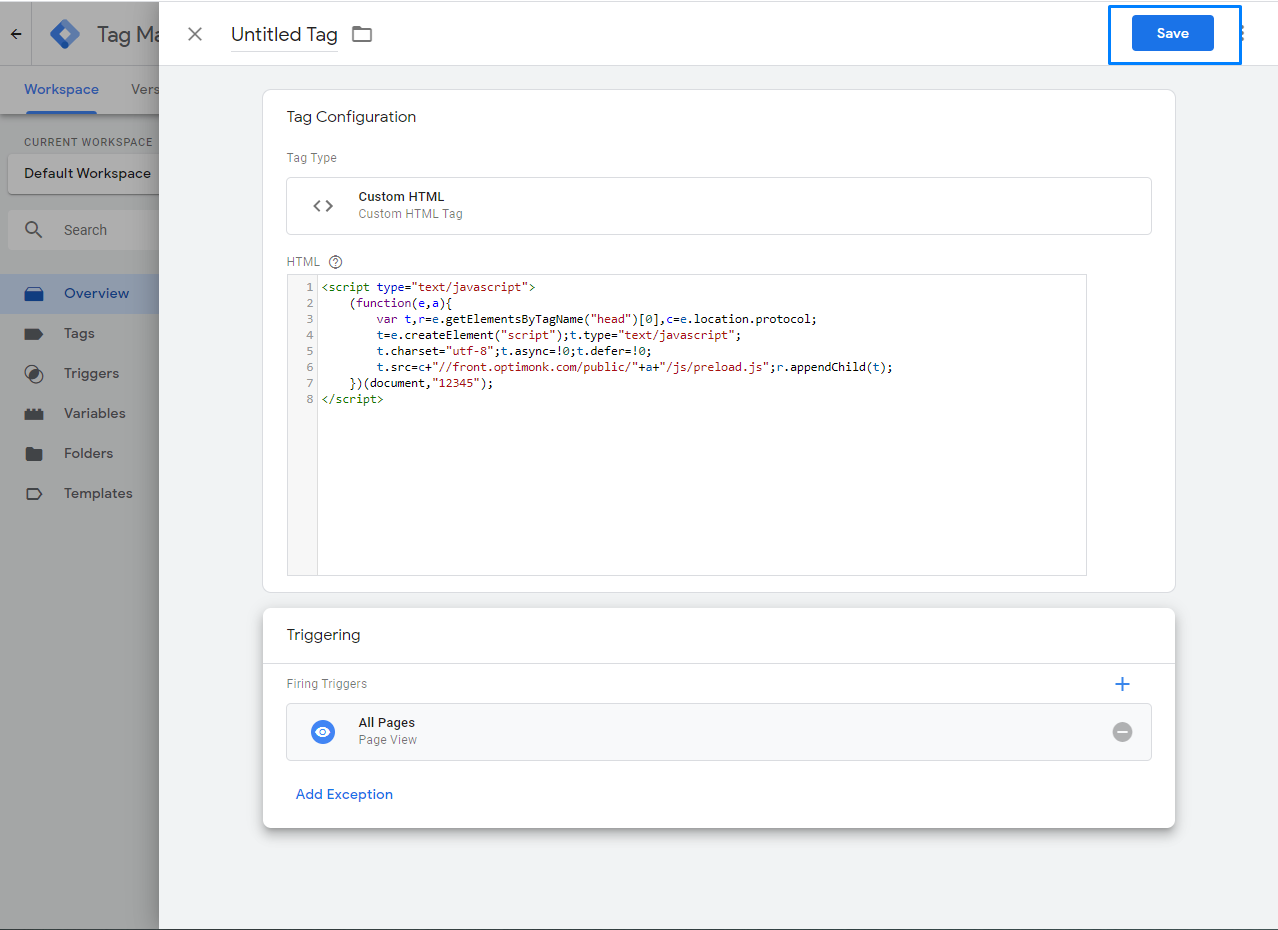 10) Do not forget to click Submit to finish the setup: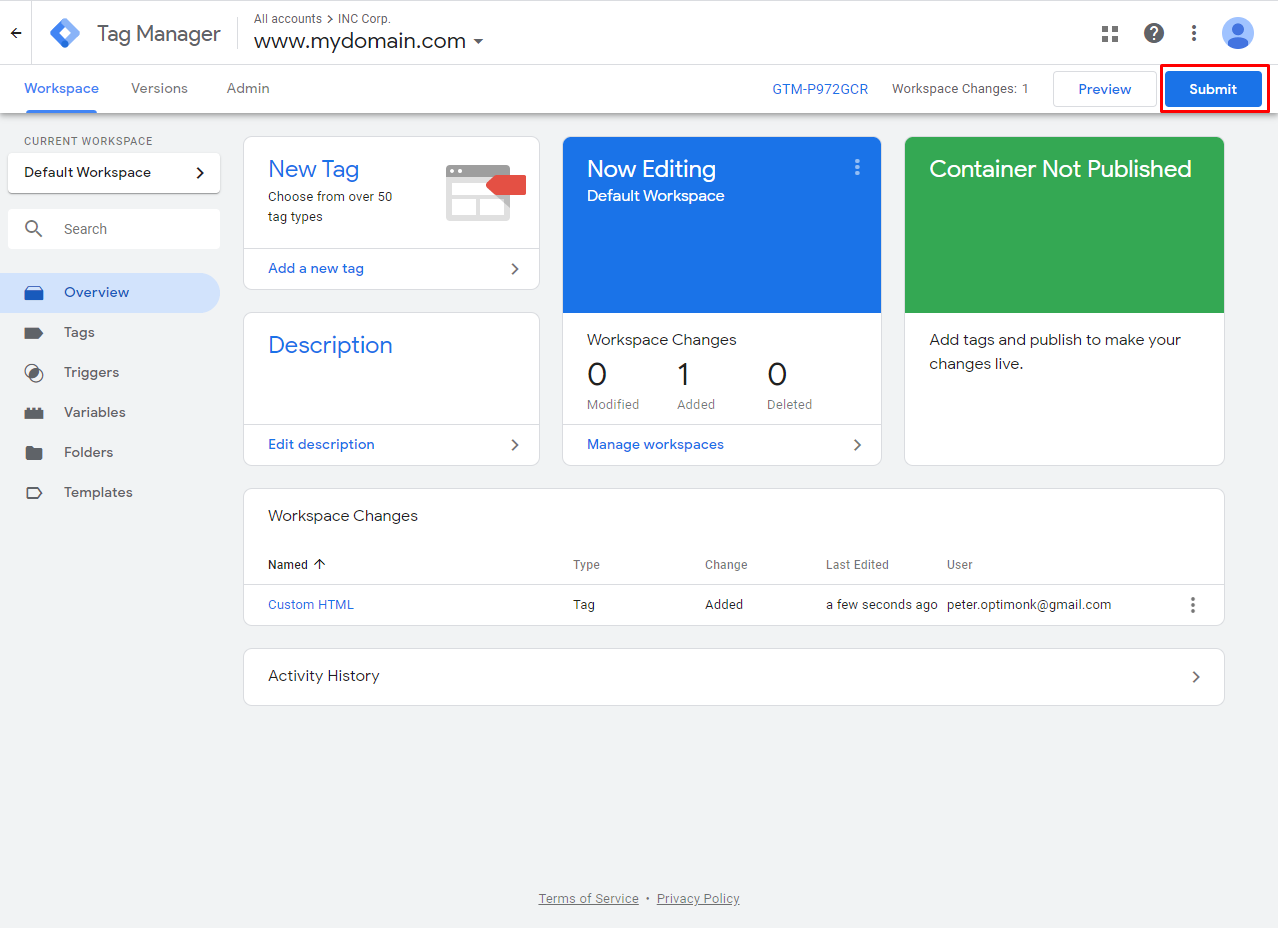 11) You do not have to change anything on the next page, you can give a name to the changes, then click Publish in the top right corner: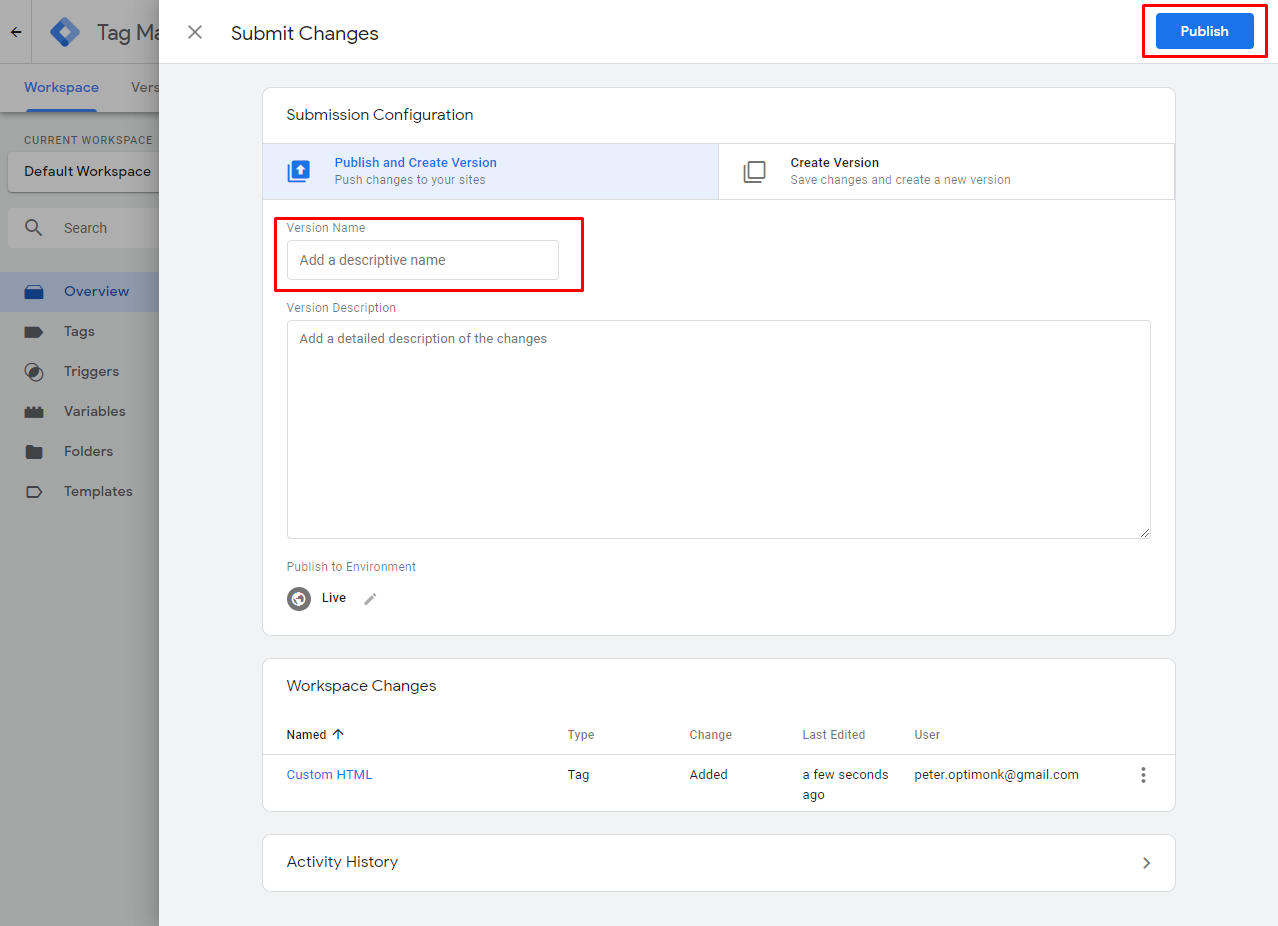 That's it! :) You are done. You can check if the OptiMonk code is implemented on your website by opening your website in Google Chrome, pressing F12, select Console view, click in the white text box, then type OptiMonk:





If you see results for OptiMonk like you can see in the picture above, the integration was successful.