OptiMonk's HighLevel integration allows you to have leads and subscriber data sent to your CRM when subscribers fill out an OptiMonk form. This integration also enables you to enrich your HighLevel customer profiles with zero-party data about product preferences using OptiMonk surveys.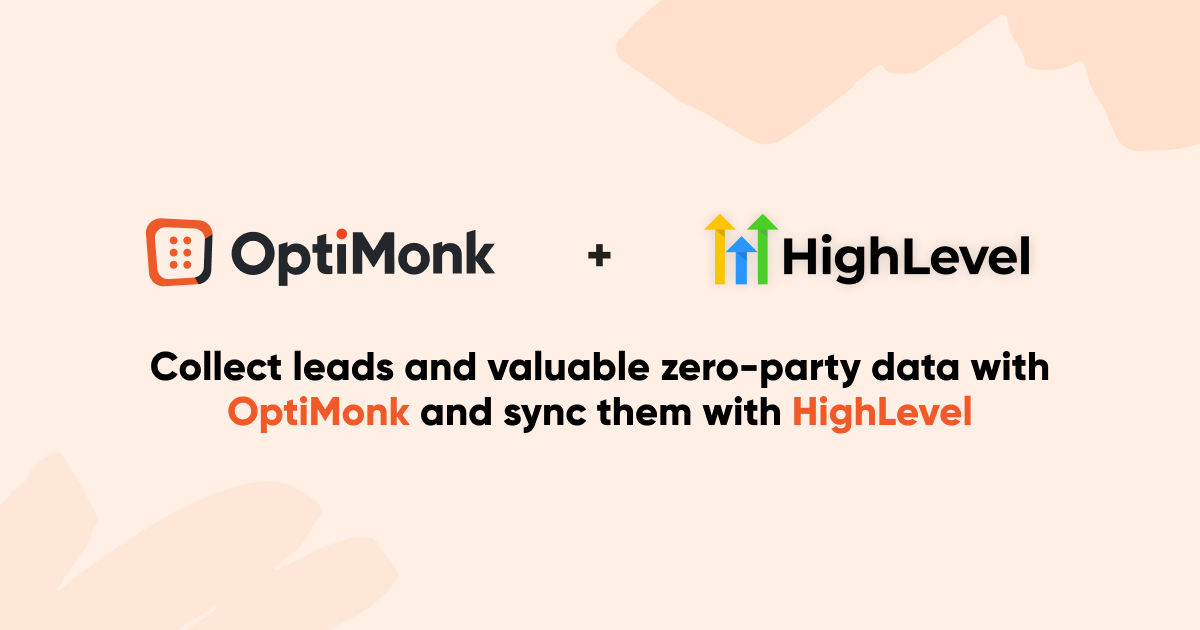 ---
In this article you'll learn about:
---
How to set up the HighLevel integration step by step
To set up the integration between OptiMonk and HighLevel, please follow these steps:
1.First, please log in to your OptiMonk account at https://app.optimonk.com/login/en
2.Select Campaigns on the left menu, then select the Campaign you wish to set up with HighLevel: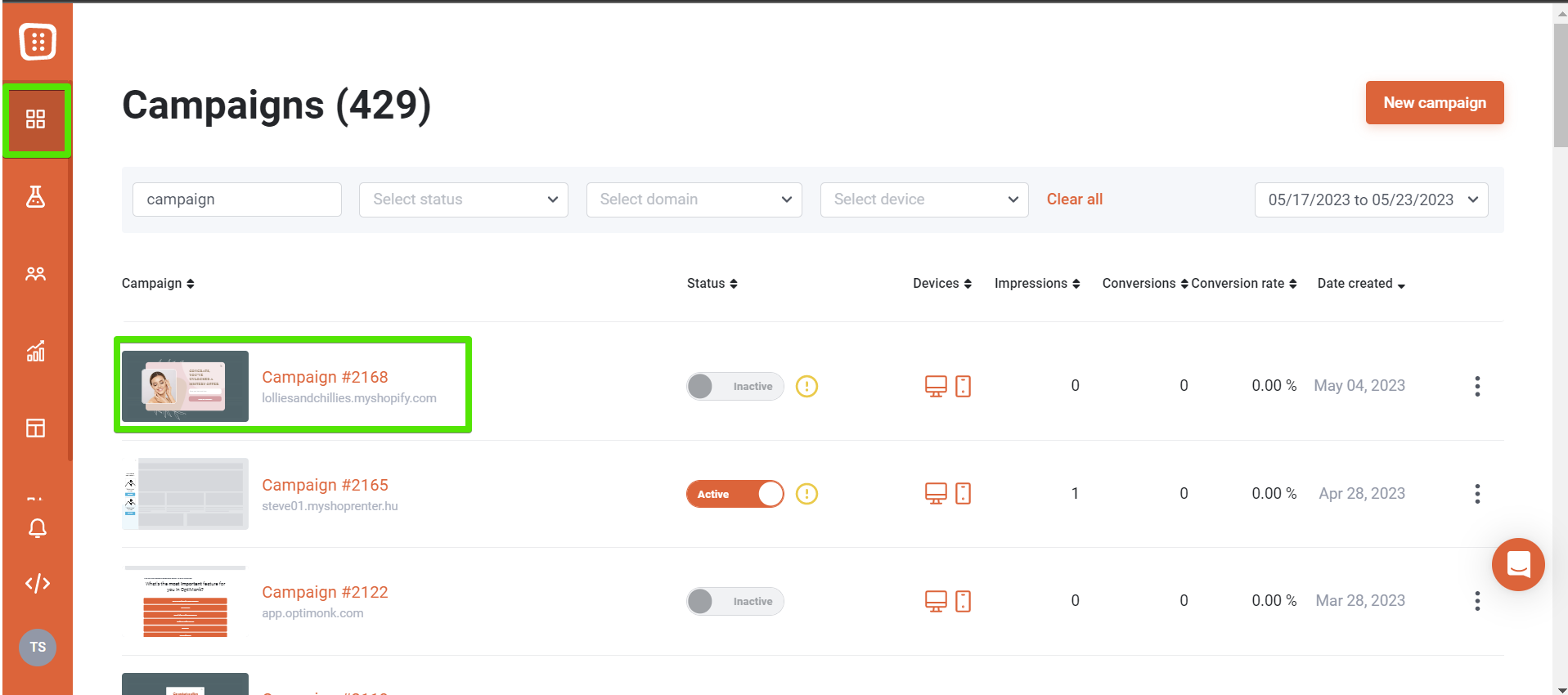 3. Click on Edit settings on the right-hand side: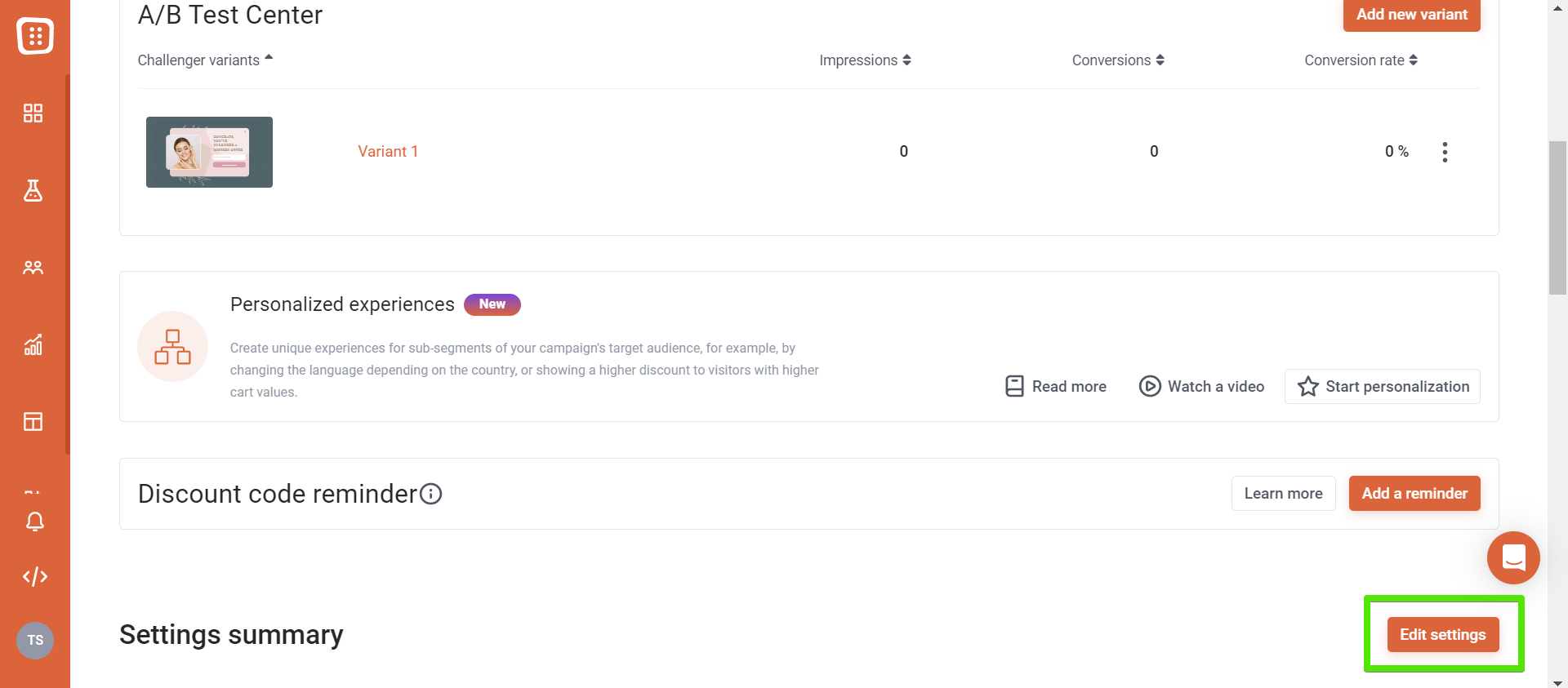 4. Click on Add new integration under Where you would like to send the subscribers and campaign data?: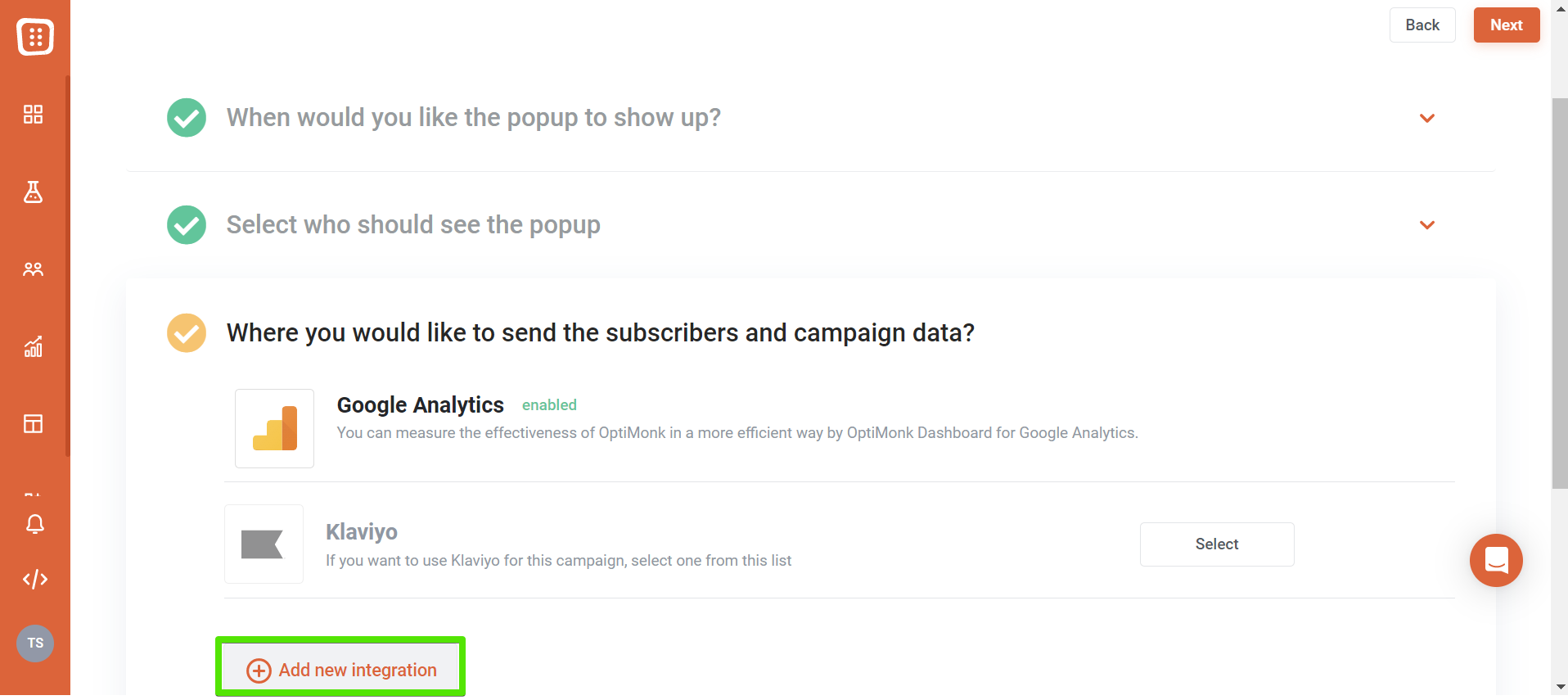 5. Select HighLevel from the list of available integrations: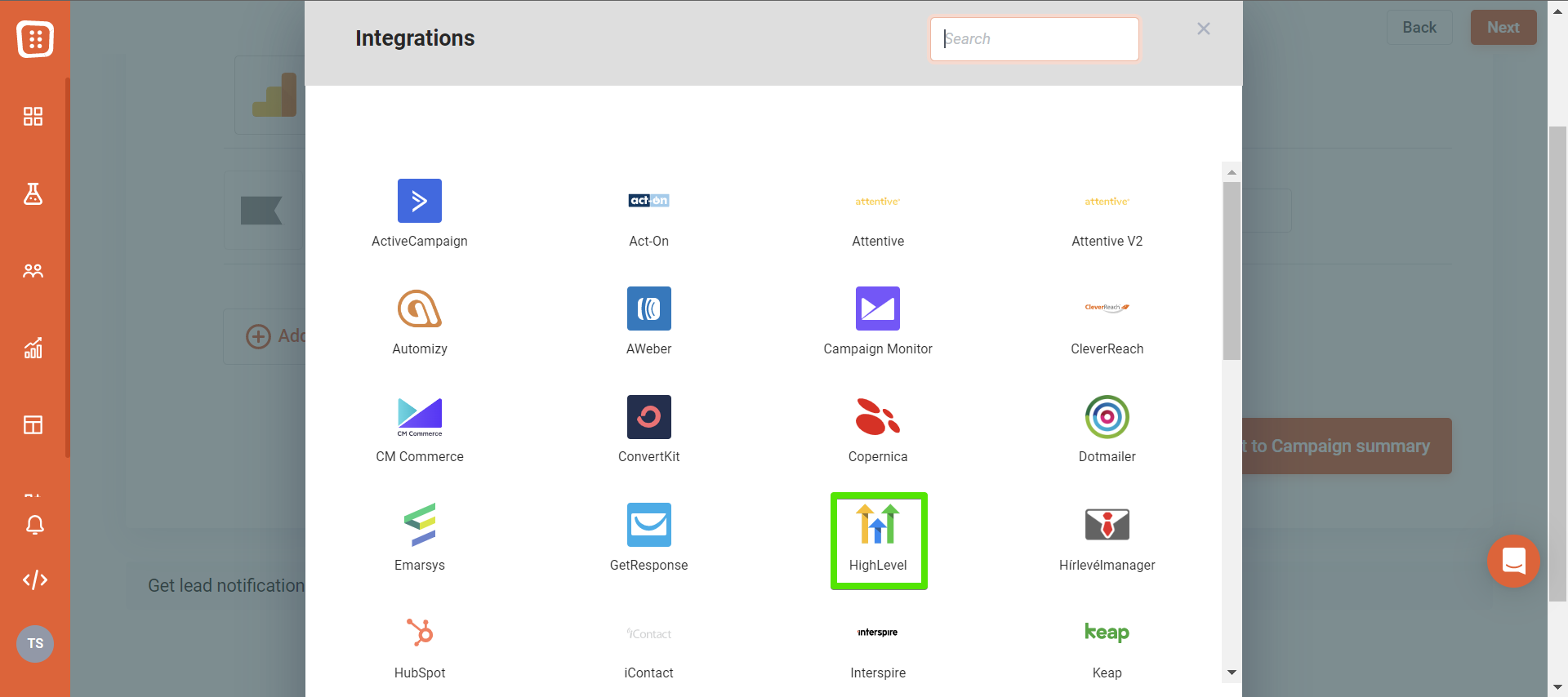 6. You will see the following window: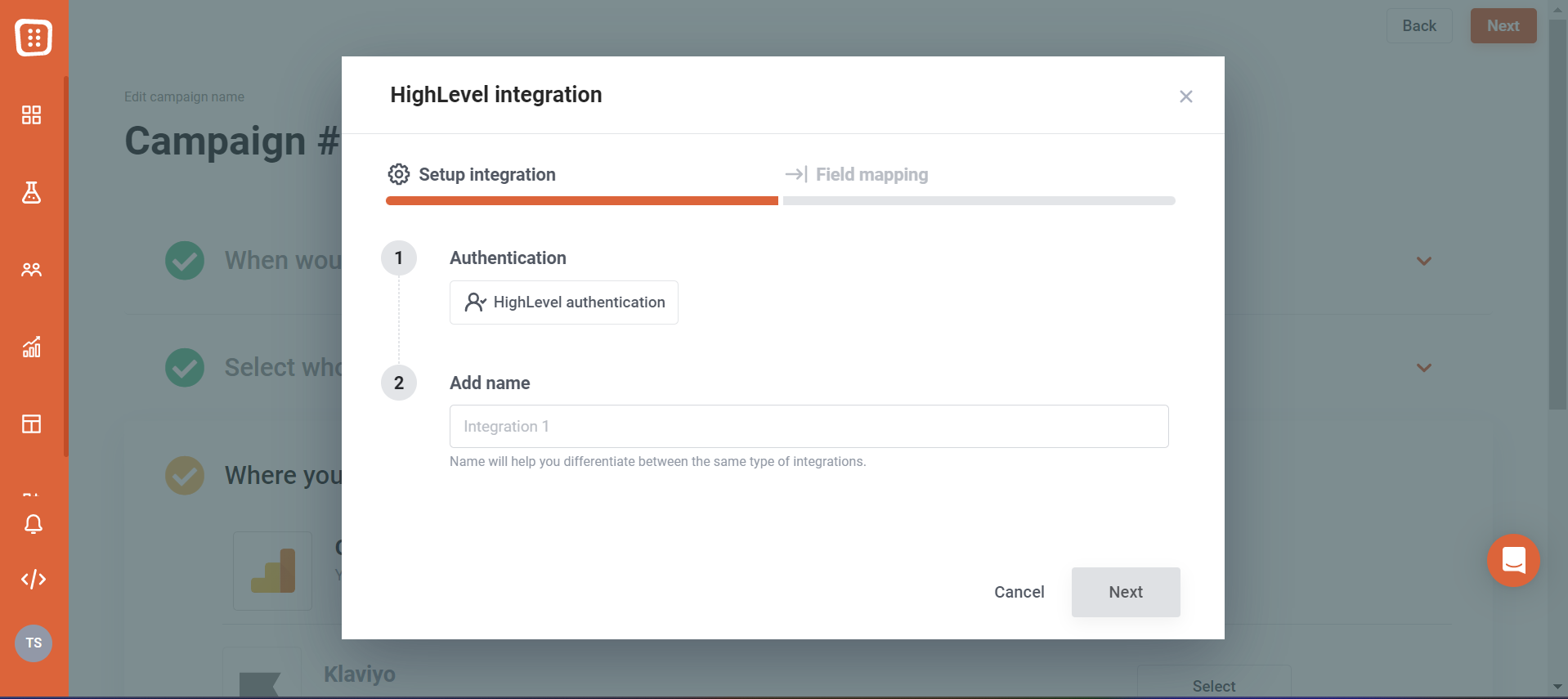 For Authentication, please log in to your HighLevel Account by clicking HighLevel Authentication and Visit HighLevel.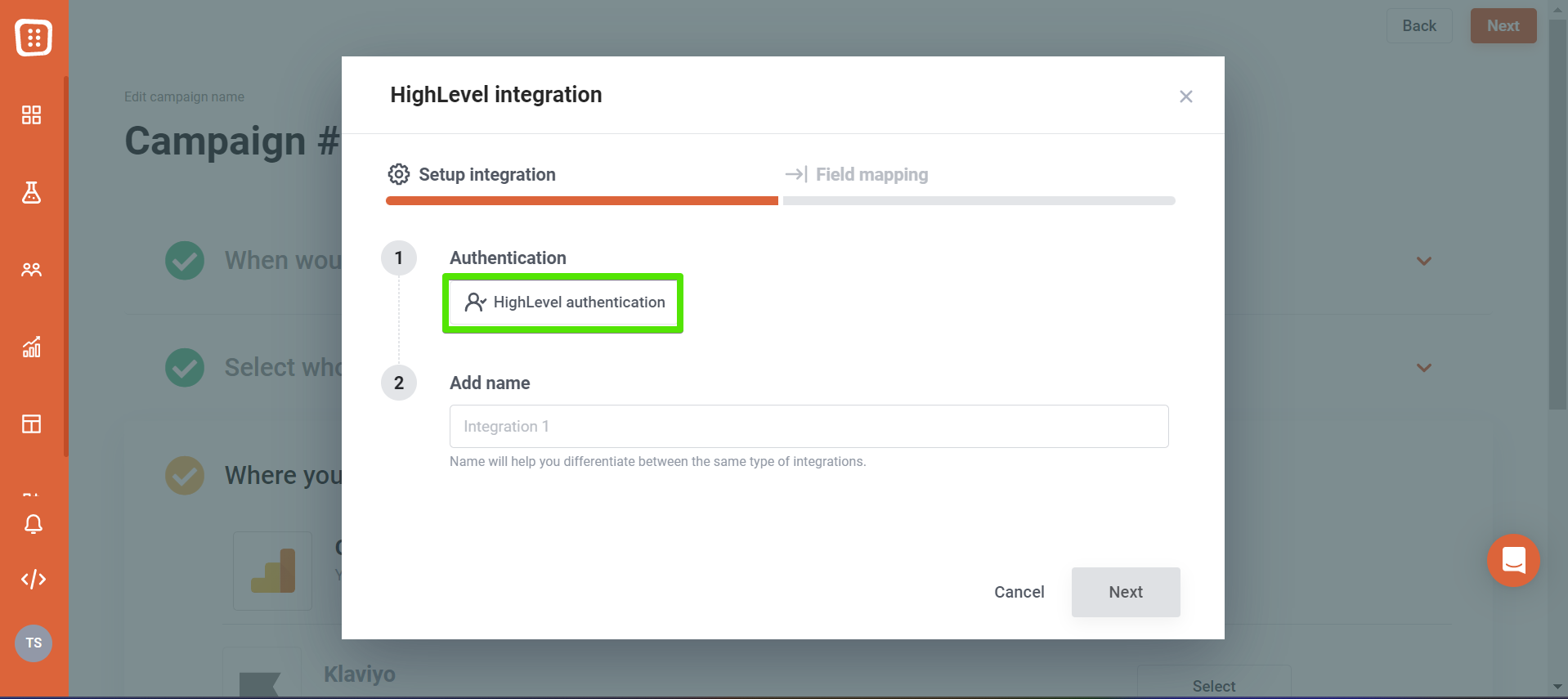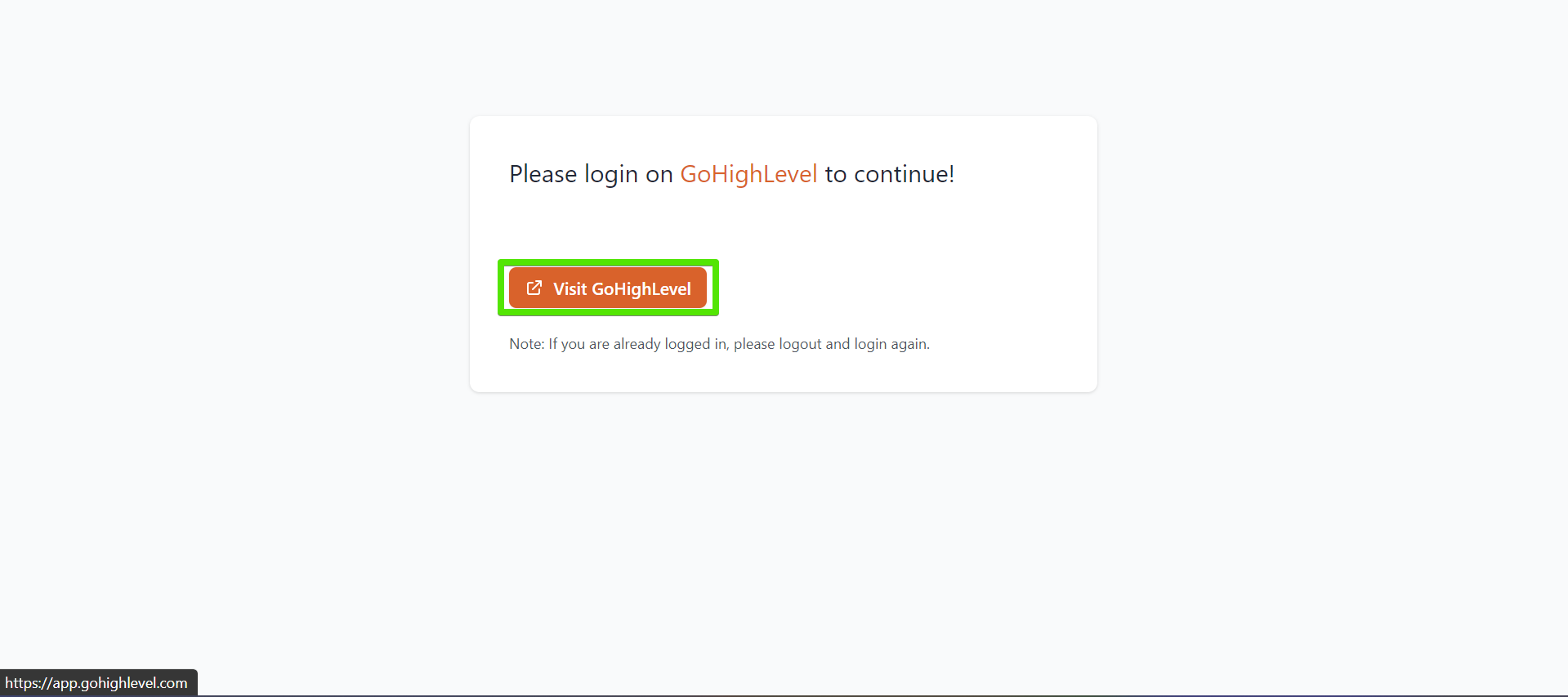 You can either add your Email address and Password or continue with your Google Account.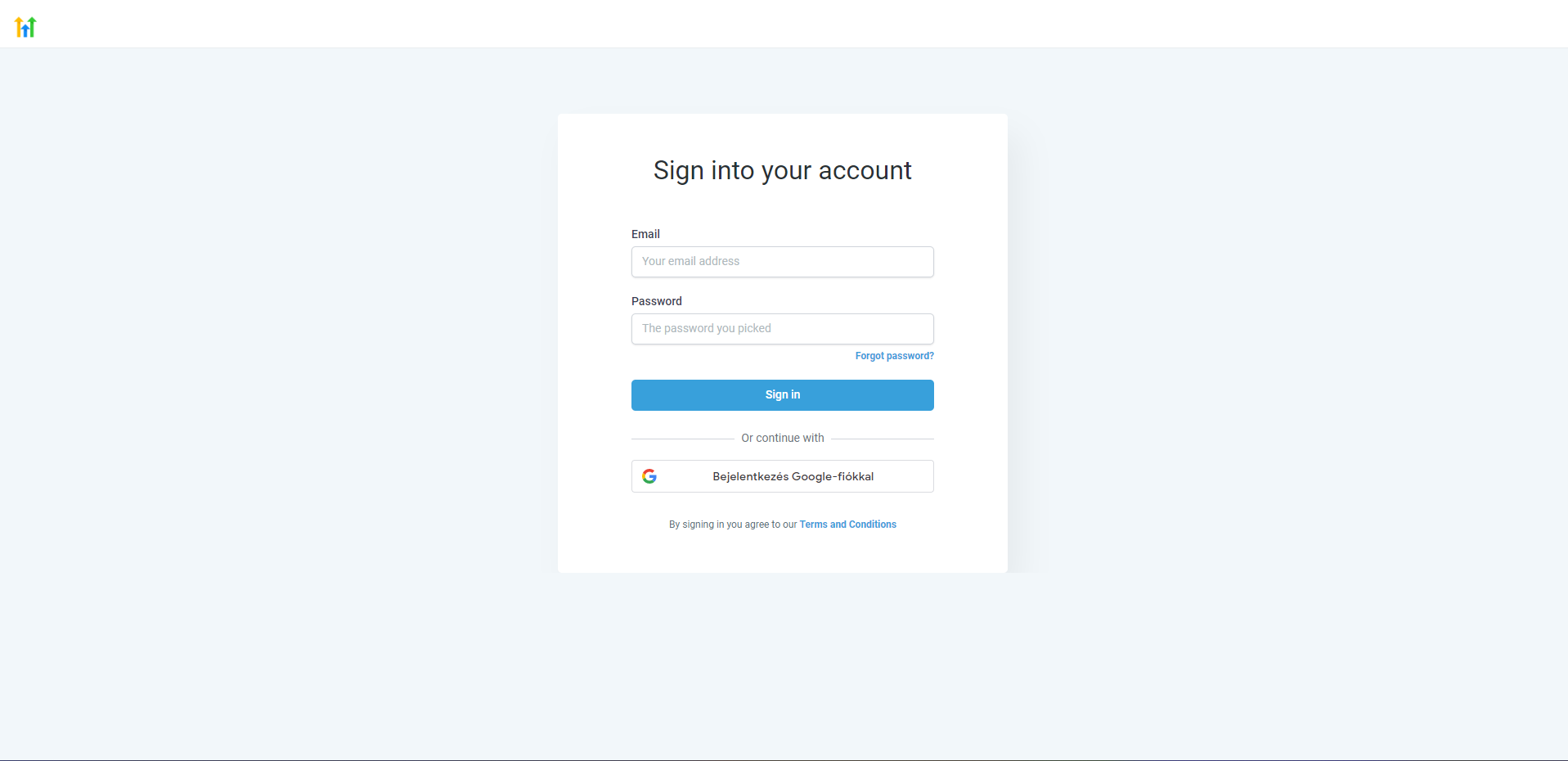 When you choose which account to connect to, please always choose the Subaccount and not Agency, otherwise you will receive an error message.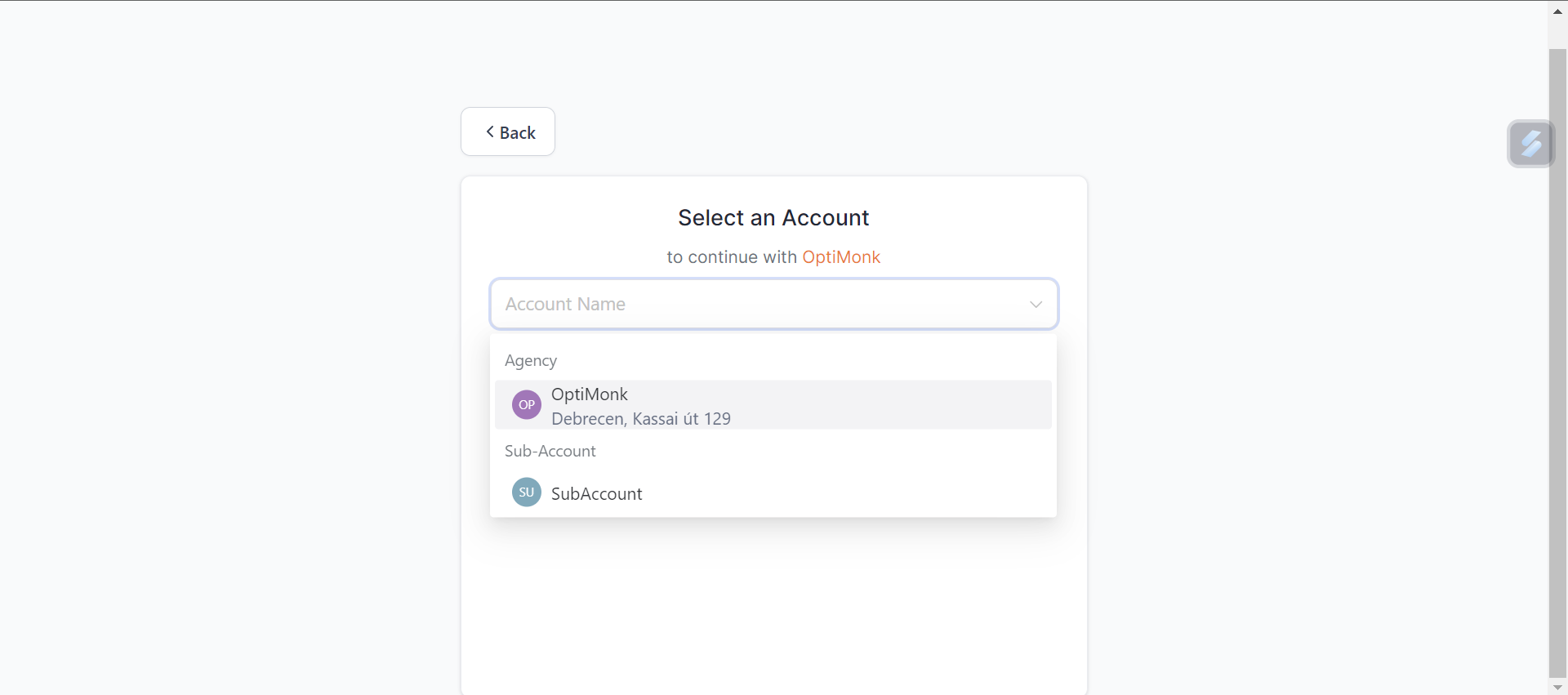 7. After the authentication, we suggest giving it a name that will help you identify this integration later such as X brand Highlevel Integration.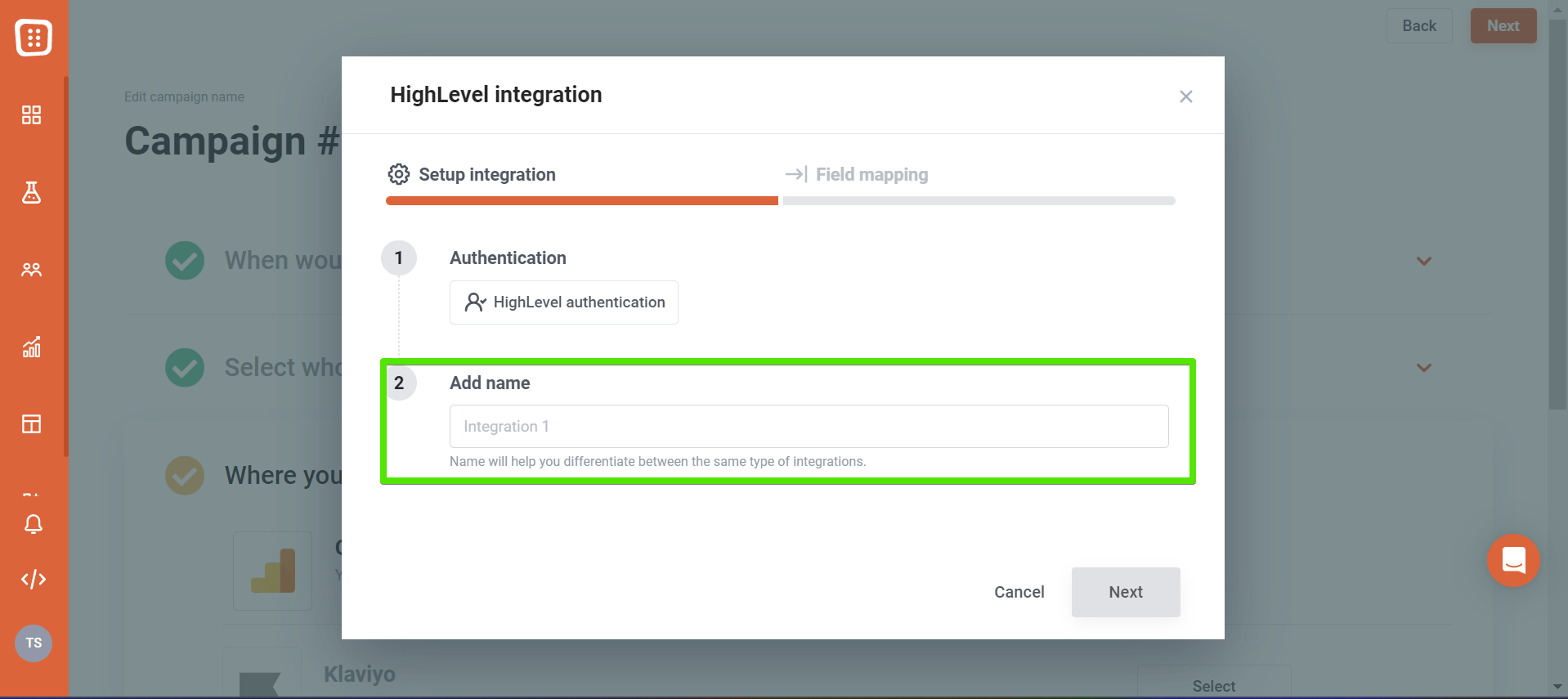 8. If you have successfully set up the integration, continue with Field mapping by clicking Next: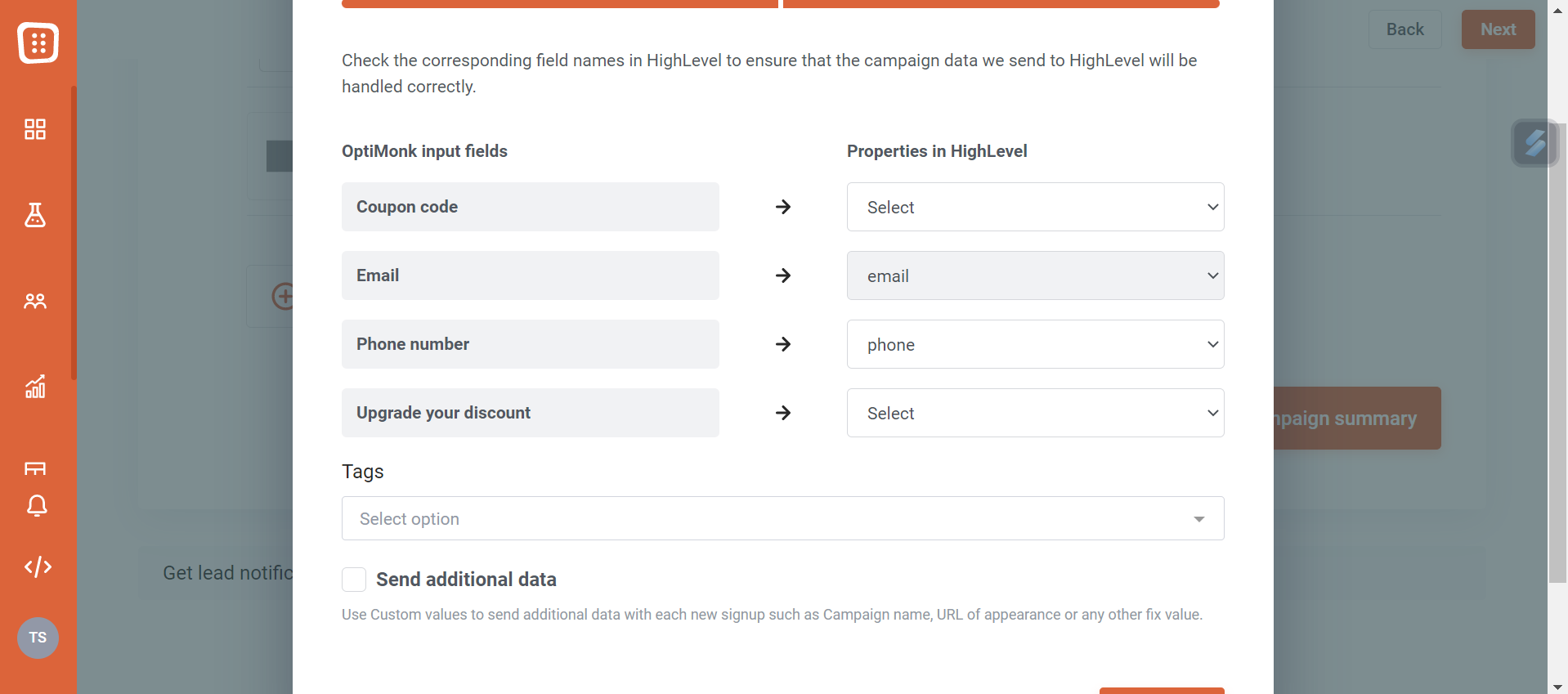 On this screen you can associate the input fields of your OptiMonk Campaign and the field identifiers in your HighLevel list. Here you find all data from your OptiMonk campaign that you can transfer to your HighLevel account. For every input field on your OptiMonk campaign, you can assign a field in your HighLevel list. Once you have linked the corresponding fields, the data from your OptiMonk campaign will be transferred to the right place in your HighLevel list.
But be aware: unlike other OptiMonk integrations, you can only choose from the predefined properties specified by HighLevel, you cannot specify a unique one.
9. If you tick Send additional data, you can use custom values to send additional data with each new signup such as Campaign name, URL of campaign fill, or any other fixed value: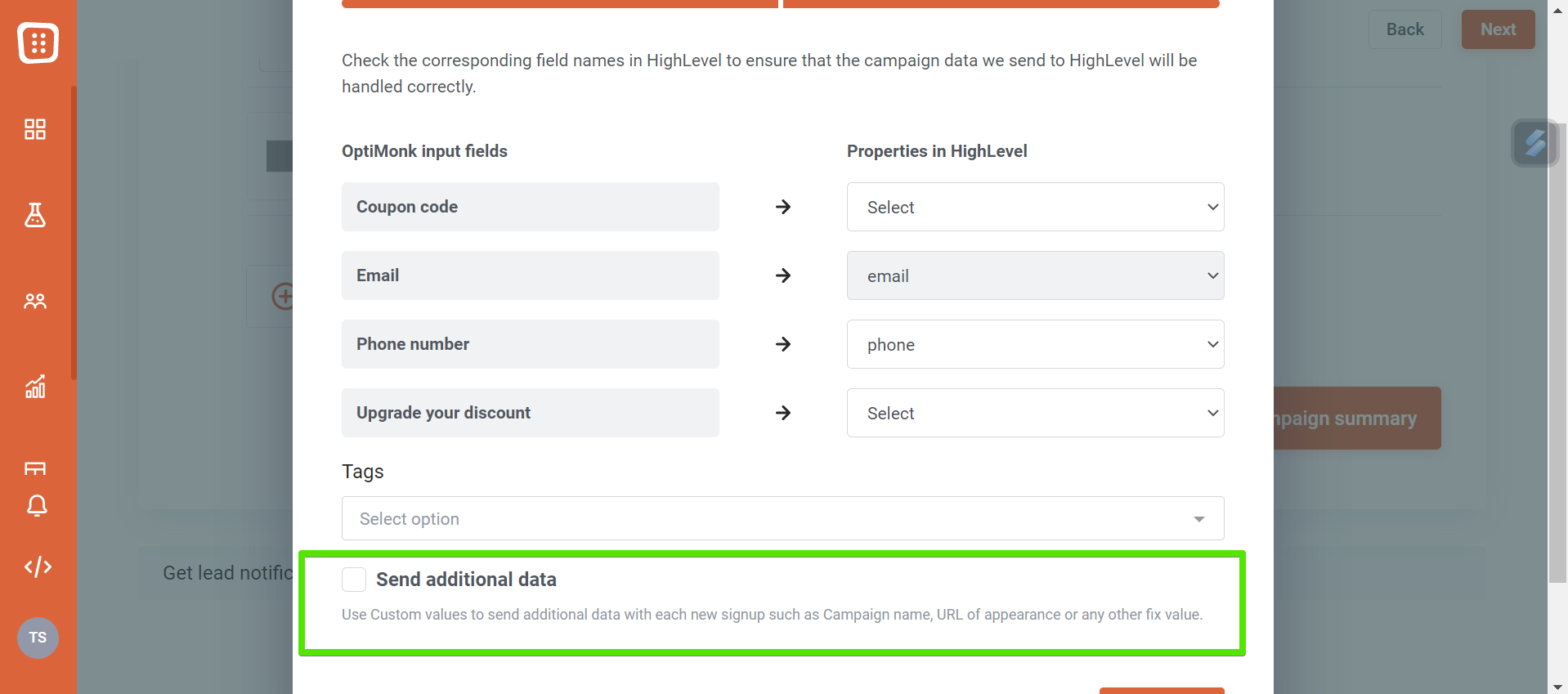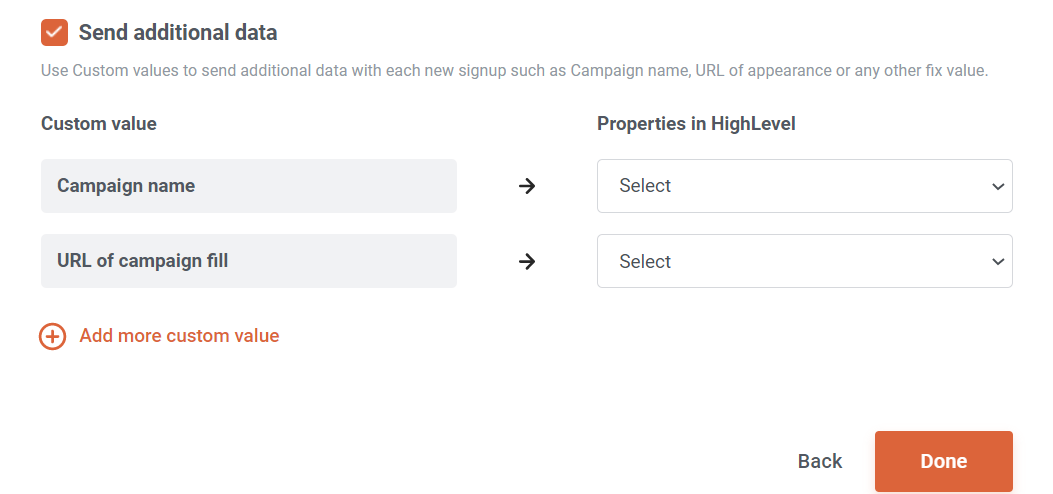 10. Once you are done, click Done and Next in the top right corner to finalize the setup.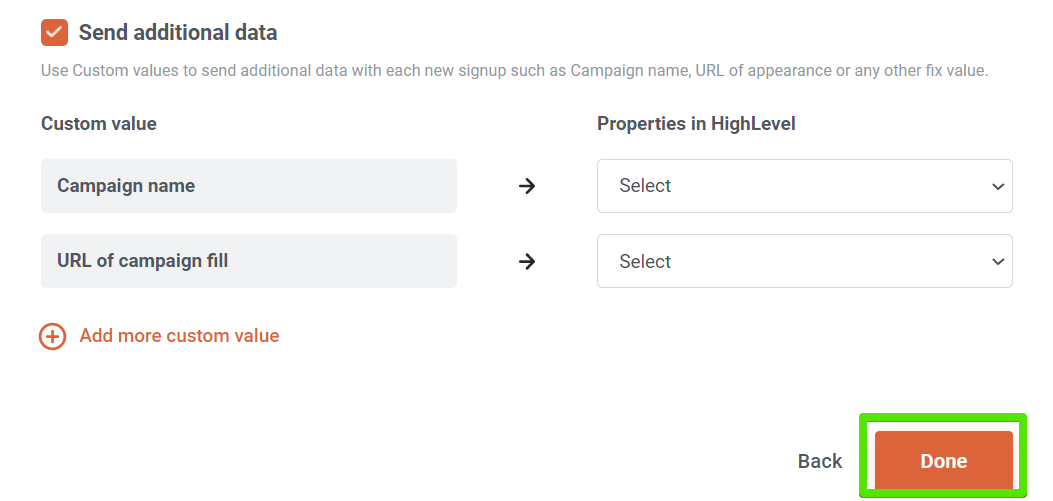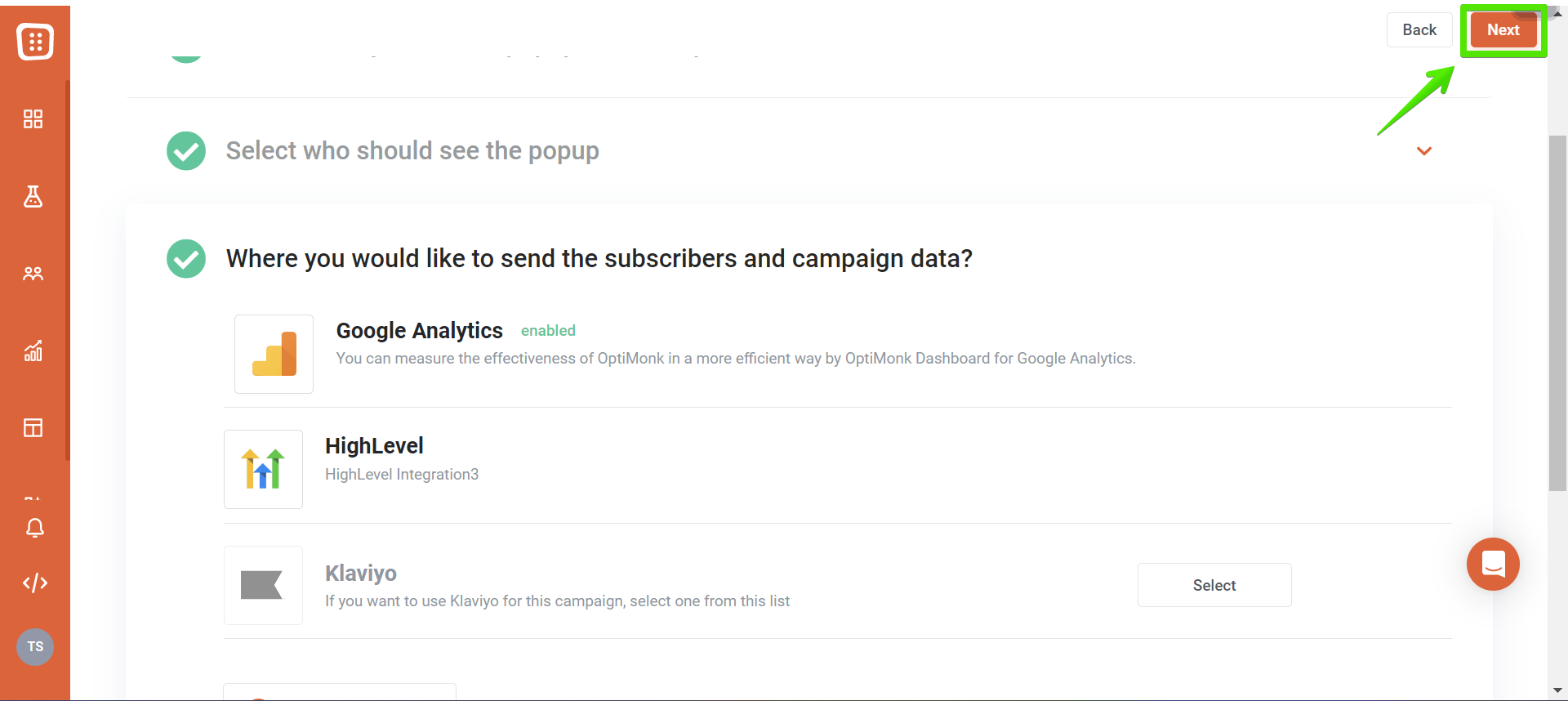 How to use tagging in HighLevel integration
HighLevel tagging allows you to categorize leads based on any data, allowing you to send personalized messages to specific groups of subscribers. HighLevel tags help you to segment your subscribers and personalize your marketing communication to your segments. With OptiMonk, you can also assign tags to your leads that get sent to HighLevel by creating surveys or quizes.
For instance, if a visitor selects that they are coffee lovers, they'll be assigned a coffee lover tag in HighLevel when their data is forwarded. Then, you can send personalized messages such as special discounts on coffee by building automated workflows that are targeted at this specific segment
Tags have to be set up under Field mapping. Here, just select the tags you would like to use under the Tags. By doing that, survey elements will be converted automatically into HighLevel tags. It is advisable to add tags that are easily distinguishable from others in the HighLevel system. For example, coffee lover, so you will know the segment at a glance later on.
Please note that only NEW leads will receive a tag based on which survey element they have chosen.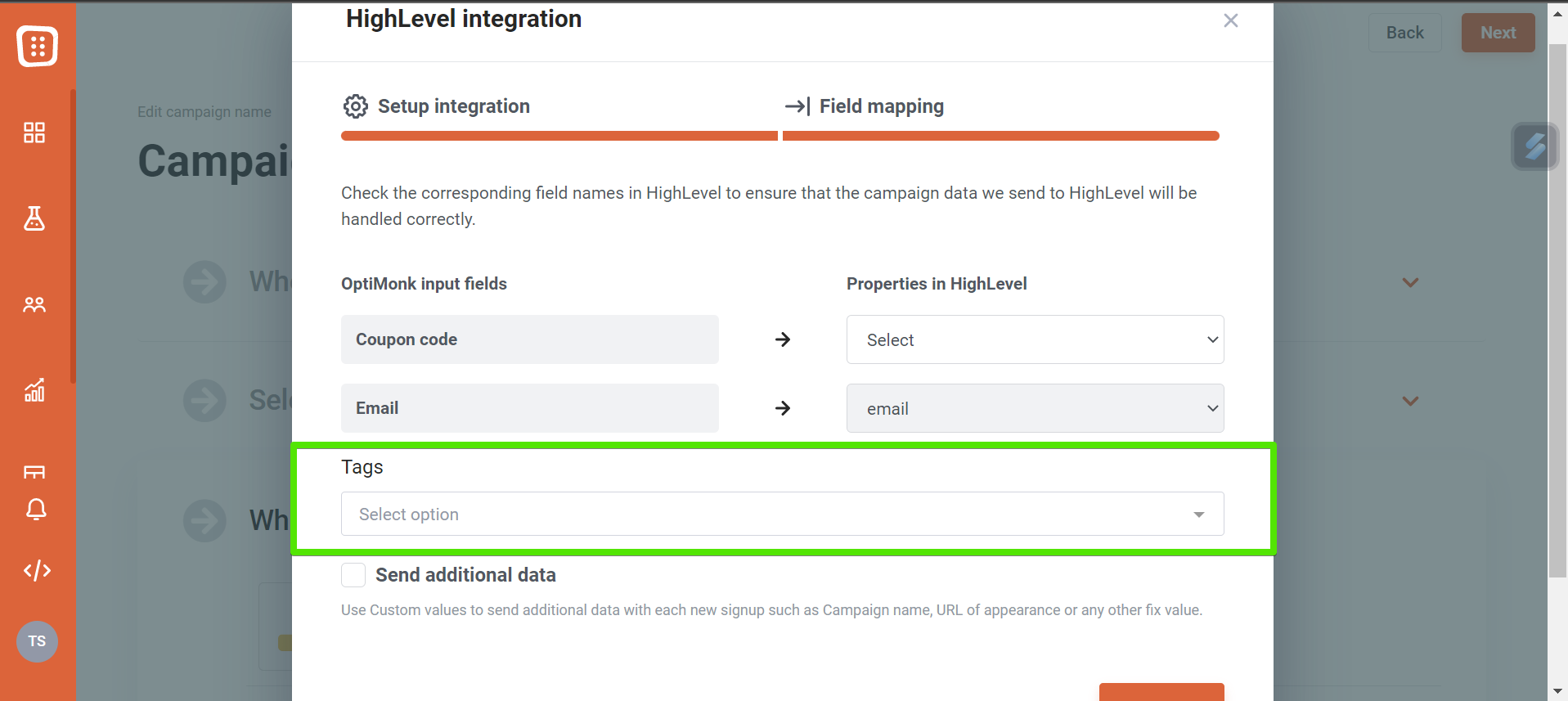 After you have created your campaign, log in to HighLevel and switch to SubAccount view if you have the Agency view now.
Under Contact, you will see the your subscriber listed with the email and tag assigned to them that corresponds with the survey answer you have chosen.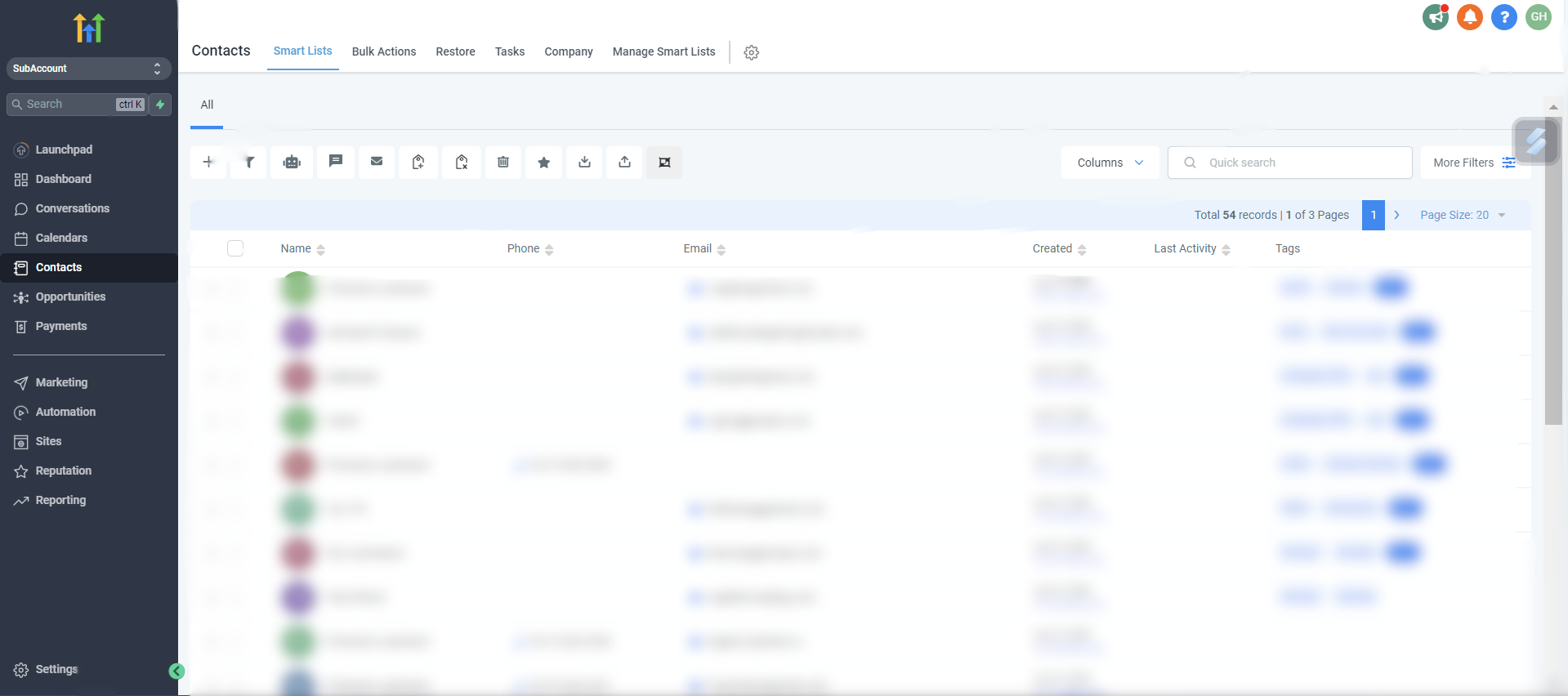 That's it! Now, whenever a visitor signs up through the OptiMonk campaign you configured, they will be automatically added to your list in HighLevel.
If you need any further help or have additional questions, please let us know at support@optimonk.com and we would be more than happy to assist you :)