With OptiMonk 2.0 new admin interface, after loging in to your account you will be able to measure the performance of your OptiMonk campaigns in the following ways:
1. Main Dashboard that illustrates the summarized performance of your campaigns:

This dashboard shows the total number of impressions of all of the campaigns and calculates the average conversion rate during the selected period.
You can select specific Time period in order to check the results:

Additionally, you can find an individual dashboard for each campaign to. For this reason all you need to so is to click on Campaigns, then go to specific campaign to check its' performance close to the end of the page: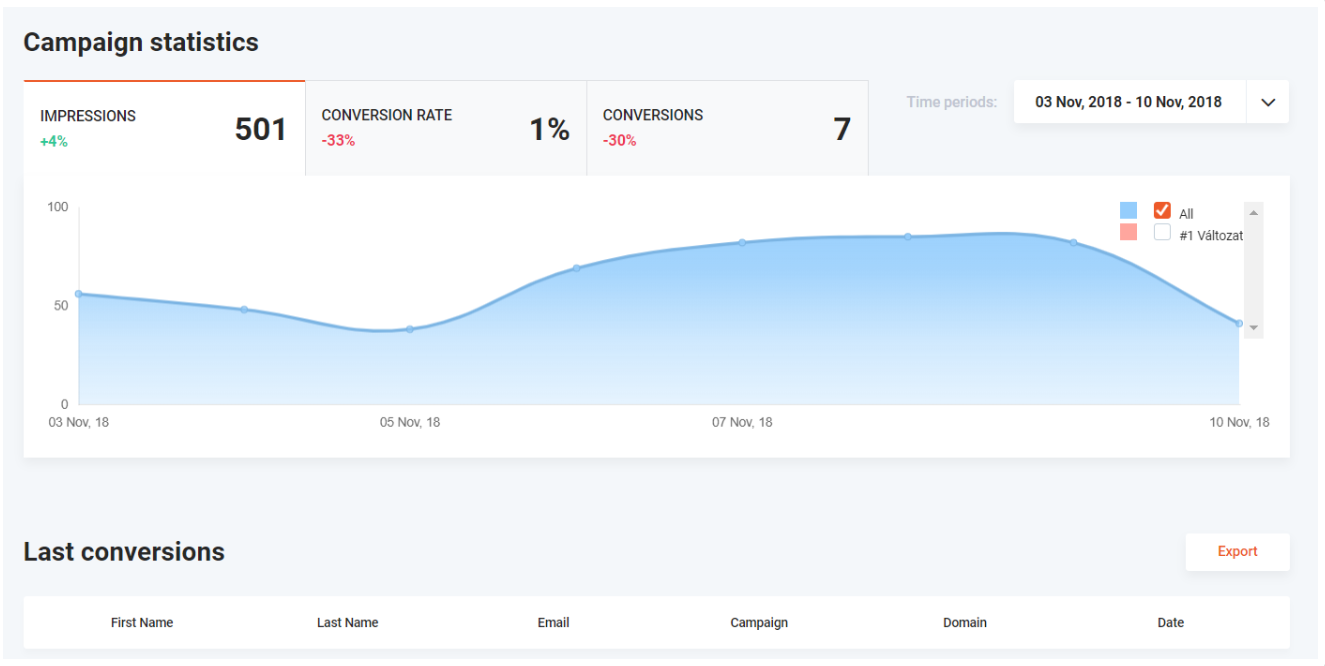 Additionally, you can also connect your campaigns with Google Analytics and have a special dashboard within your Analytics account in order to see such deep results such as the number of transactions and revenue brought by OptiMonk.
To set it up, please follow the next guide:
1. Go to the relevant campaign
2. Scroll down towards the Settings Summary and click on th Edit button: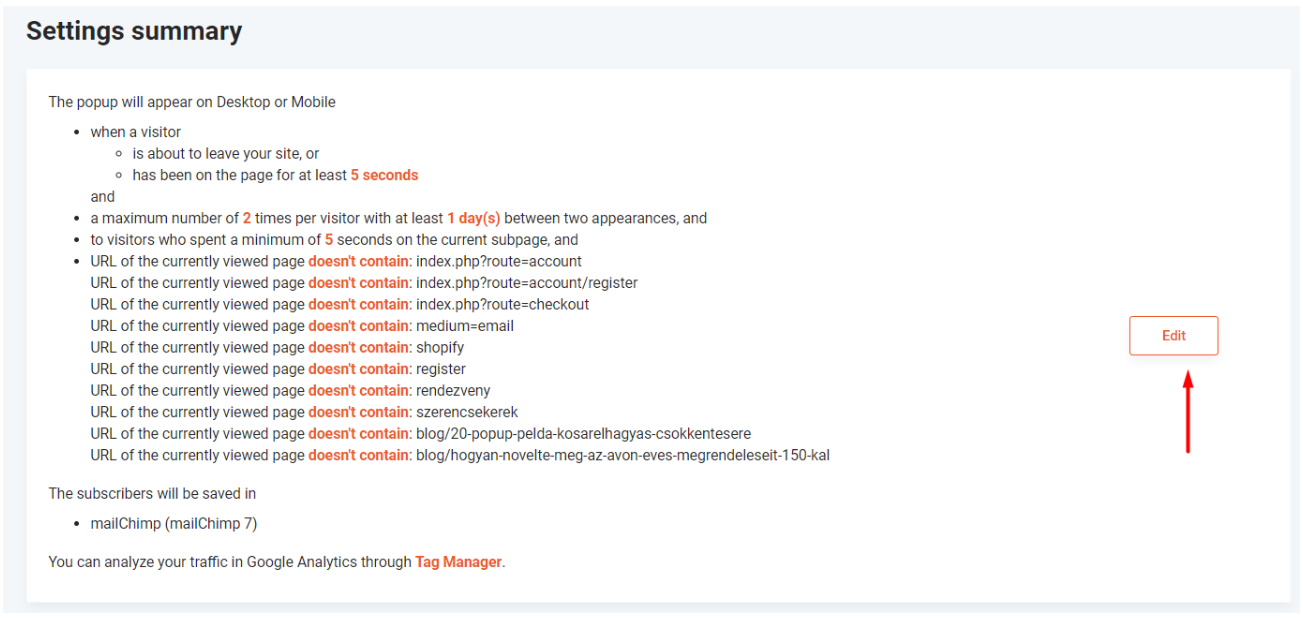 3. Go down to the Analtytics part and select the relevant Analytics type you use. Then, follow the short guide in order to create your dashboard within the Google Analytics. IMPORTANT: The dashboard needs to be created only once, after that, whenever you create a new campaign, all you need to do is to select the appropriate Analytics type under the Analytics section of the campaign setup process:

Additonally, if your Google Analytics code has been inserted via the Google Tag Manager into your website, please follow the next guide to make your dashboard work:
https://support.optimonk.com/hc/en-us/articles/205991042-Integrating-OptiMonk-with-Google-Tag-Manager