The MailChimp integration with OptiMonk allows you to have subscribers added to your MailChimp mailing list when they fill out an OptiMonk popup form.
To integrate Mailchimp, please follow the following instructions:
Log into your account
Click on >Account name (in our example: Tutorial) >Account
Extras > API keys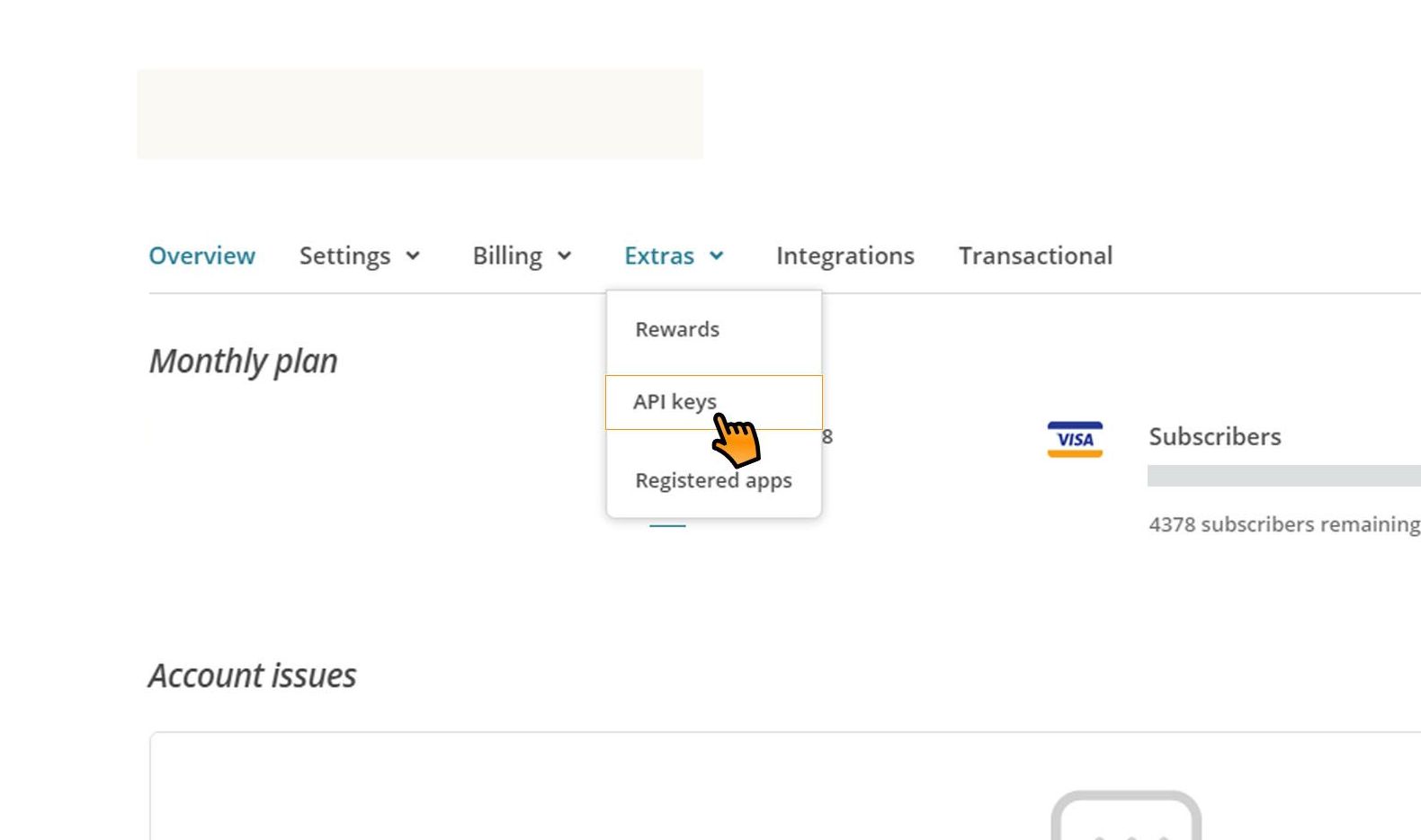 4. Click on Your API keys section. If you haven't created you own API key yet, then click on the button Create A Key and copy your key from the field, found in the API Key column. After that paste the key in the proper field, found on the admin page of OptiMonk.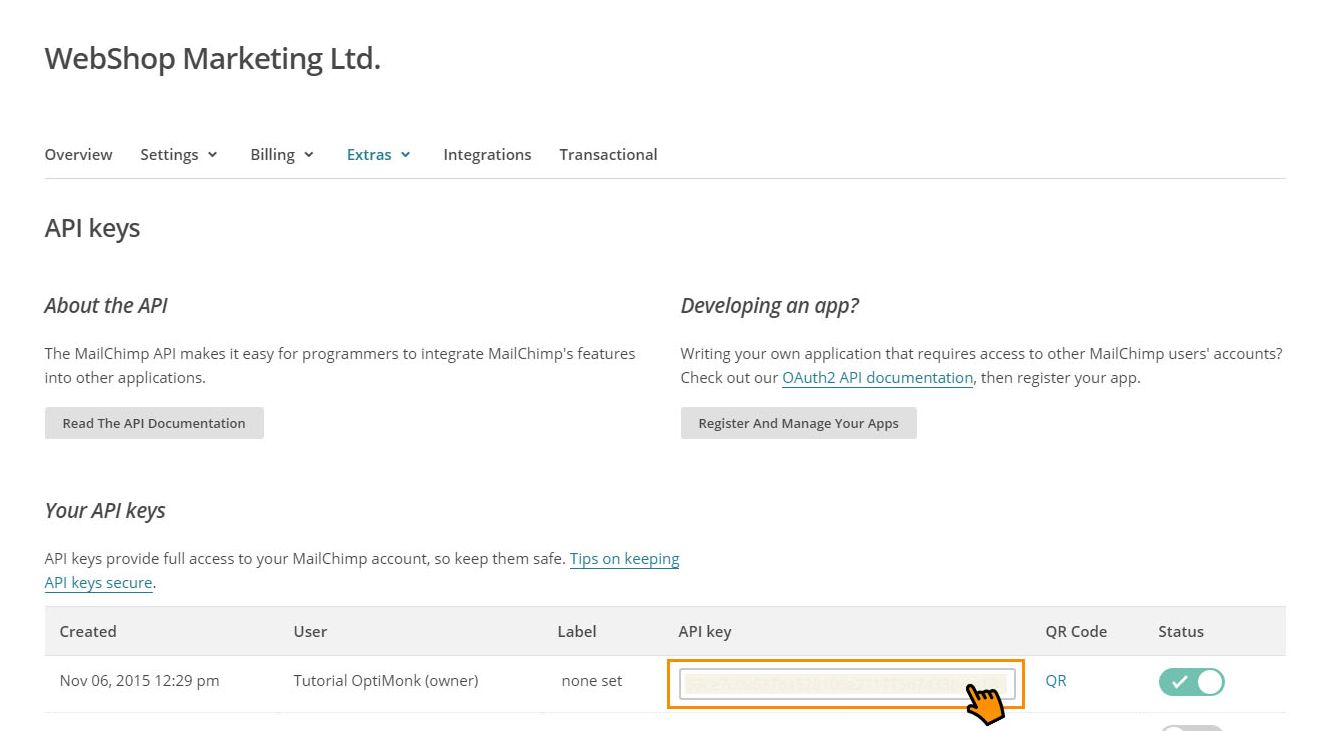 In case you'd like to add your subscribers to a specific list, do the following:
Click on List>Create List

Click on Create New List>Fill in the form>Save Button
5. From the List created, Choose the particular list then click on List Name and defaults.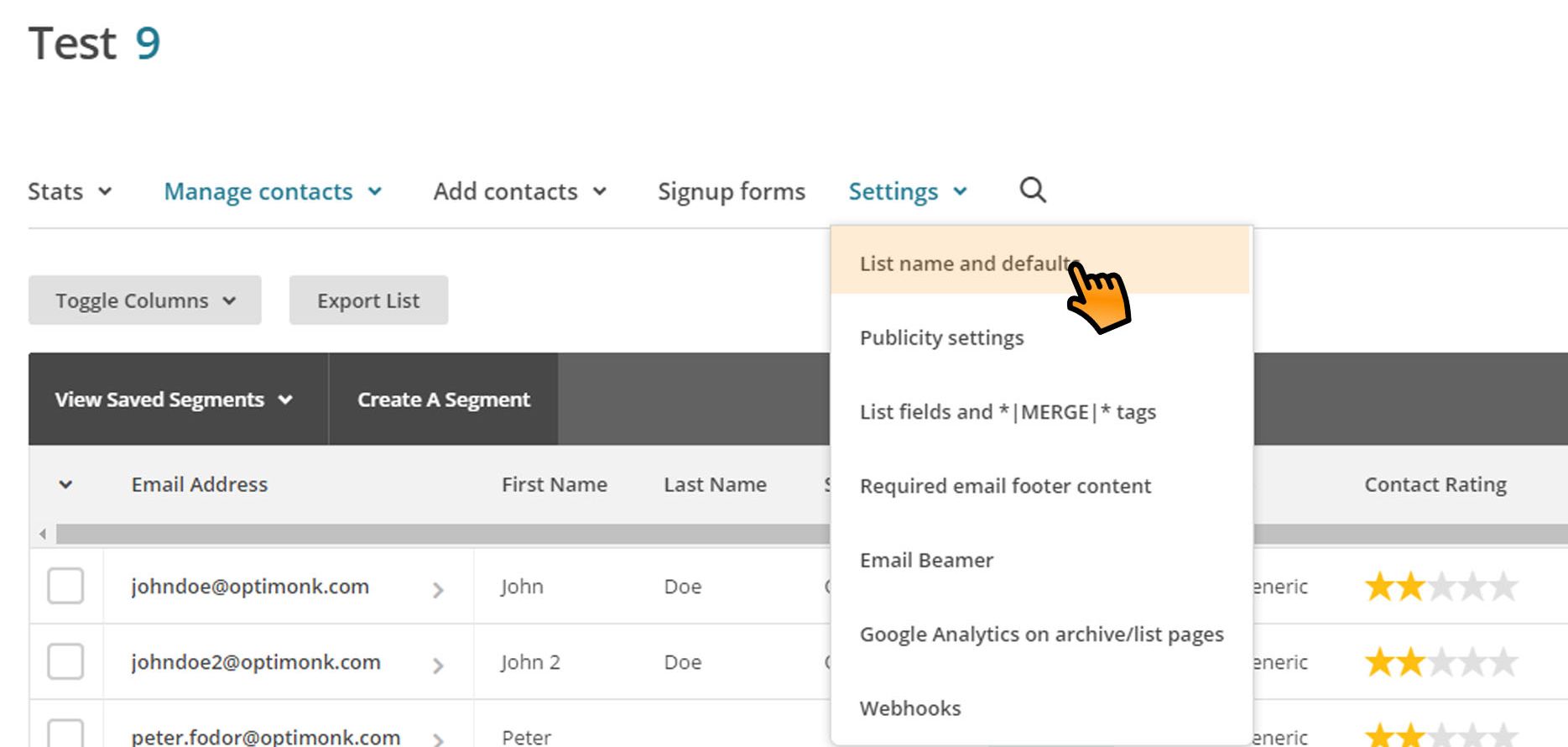 6. Copy the identifier, found in List ID Section and paste it in the field with the same name, found on the admin page of OptiMonk.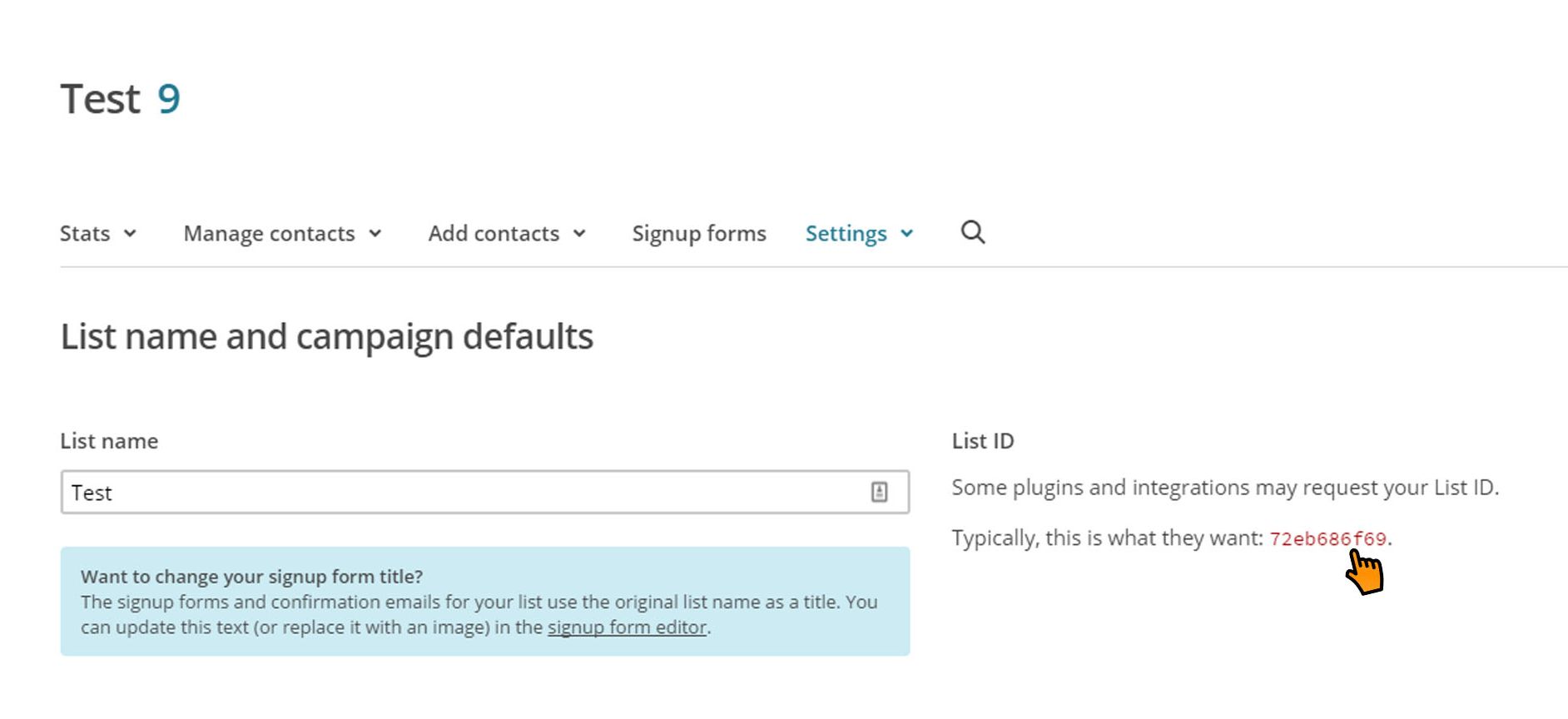 Adding a hidden field to differentiate those subscribers coming from OptiMonk (OPTIONAL)
Click on Lists > Signup forms > General form
Add a Text field to the existing blank.
In case you already use the ticket on your site, then change the state of field visibility to hidden, then copy the value of the Field tag, and save the blank.
Paste the value of the copied Field tag into the ID of the hidden field of OptiMonk and write a value in the Value of the hidden field, which helps you identify your subscribers, e.g. OptiMonk – Coupon Campaign.
That's it! Now, anytime a visitor signs up on your OptiMonk popup, they will be automatically added to the MailChimp list you've selected. Now that this integration is complete.