The AWeber integration with OptiMonk allows you to have subscribers added to your AWeber mailing list when they fill out an OptiMonk popup form.
To integrate, please follow these steps:
1. Log into your account. From the templates provided, select the template you would like to use for your popup form.

2. Customize your popup form with the options provided. Once complete, click the "Save" button.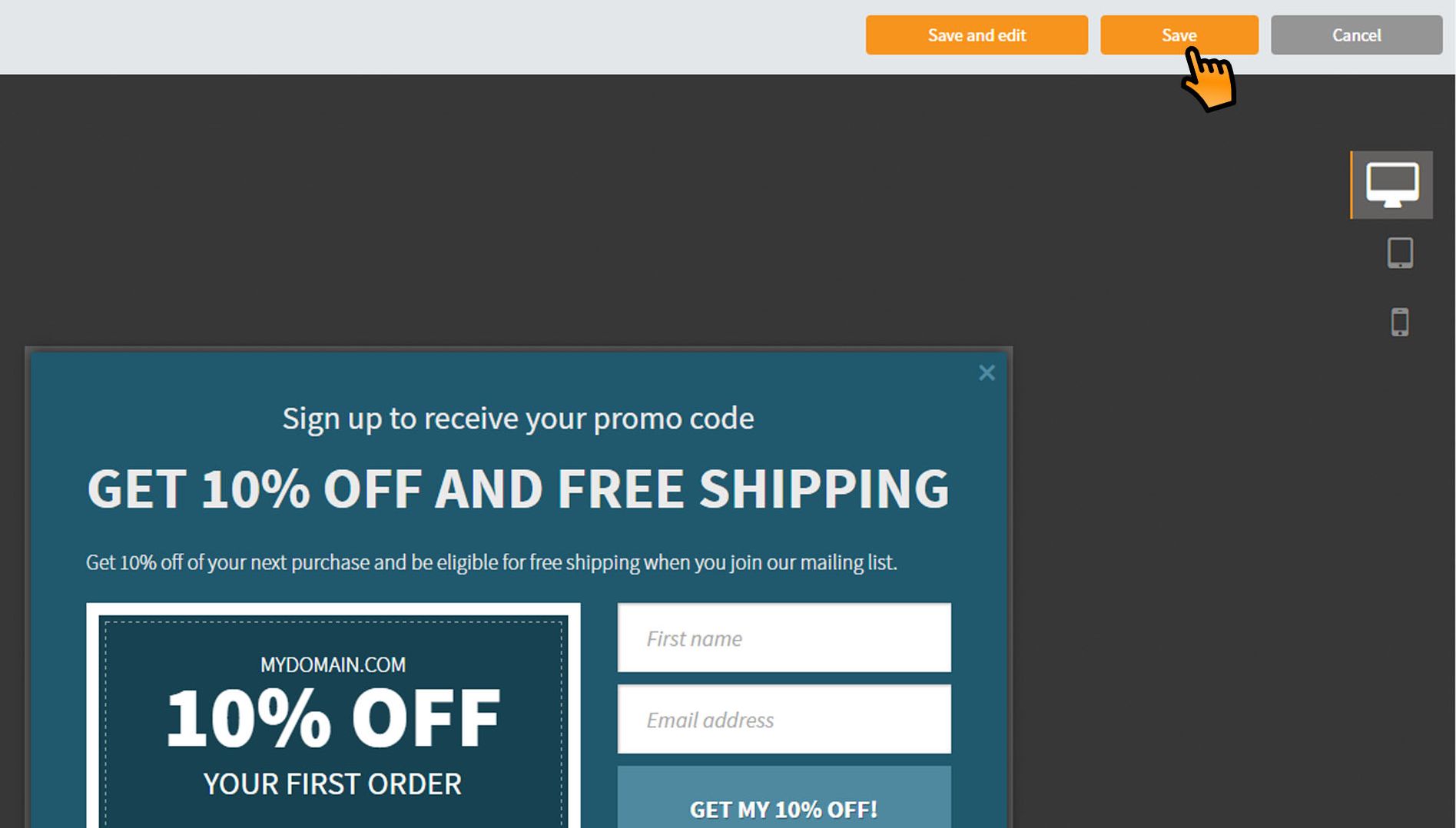 3. From your dashboard, click the "Campaign settings" button.

4. Under the integration Tab at the bottom of the Page, click on"Where would you like to keep the list of subscribers?" click the "Please click the Setup Button".
5. Select "AWeber" from the menu provided.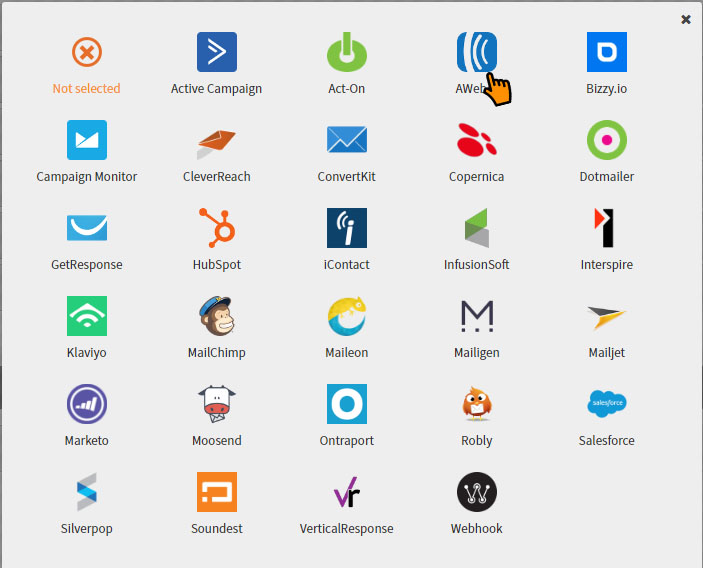 6. Now you will need to click on the Authentication Link "click here".

7. Next, you will need to enter your AWeber account login and password in order to authorize the integration. Once you have entered your login information, click on the "Allow Access" button.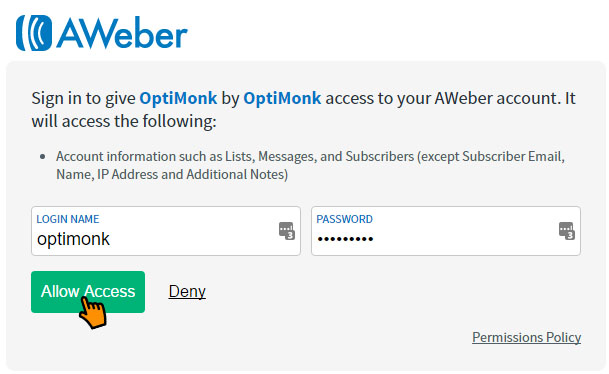 10. Once authentication is complete, you can now click the "Refresh" button. This will show the lists you have created within your Aweber account and then select which one you would like all your leads to be sent to.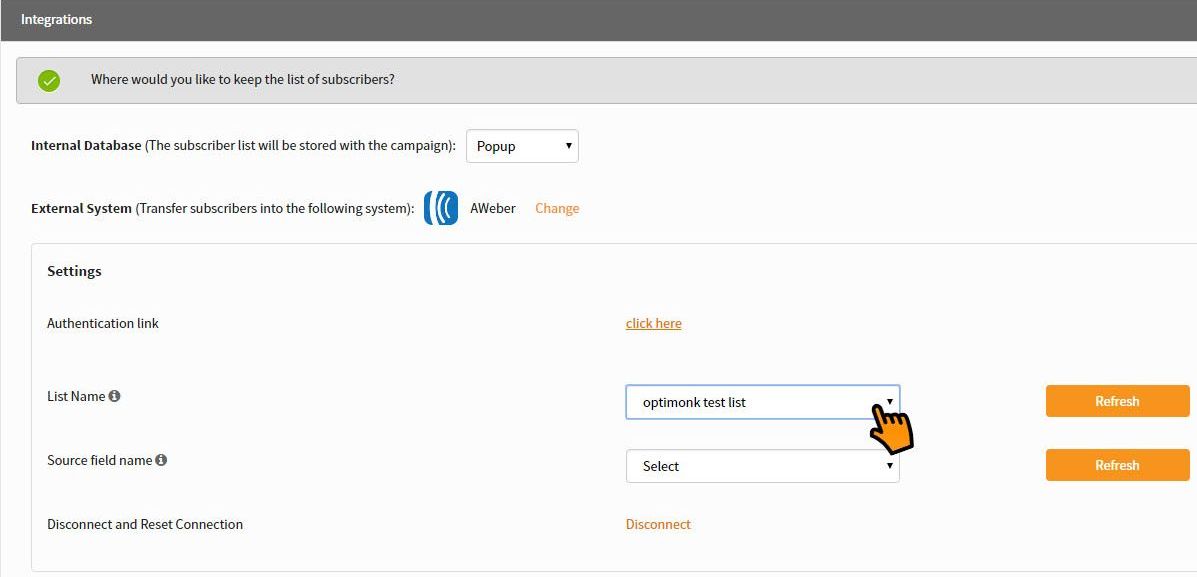 11. You can now hit the save button. Congratulations. You have successfully integrated Aweber with OptiMonk. Anytime a visitor signs up on your OptiMonk popup, they will be automatically added to the AWeber list you've selected. Now that this integration is complete.