You can easily integrate Google Analytics with OptiMonk to track referrals and events from your popups. This step-by-step guide is going to introduce you how to create the OptiMonk dahsboard just in no time, so you can start tracking the performance of your campaigns straight away.
In your admin dashboard on OptiMonk, you can configure your campaigns to report the following events to your Google Analytics account: shown, filled, close(x), no. To get started, sign in to your OptiMonk account and do the following:
Choose the campaign that you want to report events to your Google Analytics account. Click on the Campaign Settings button for that campaign.
Scroll to the last question found in the Campaign Settings dashboard, under the Integrations heading: "Do you use Google Analytics or Tag Manager to measure your traffic?"
Choose "Yes" next to "Integrate OptiMonk with Google Analytics".
Set whether you use Classic, Universal Analytics code or Tag Manager next to "Which solution do you use to measure your traffic?"
Scroll to the top of the Campaign Settings page and click on Save. 

This configures the following action hierarchy in your Google Analytics account:
Category > Action > Tag
Example: OptiMonk > shown > Analytics tutorial campaign
Please note, the only action-type that is measured as an interaction is "filled". All the other types of actions are not counted as interactions. This is important to consider when calculating your abandonment rate.
With the help of Google Analytics you are also able to set up your own reports. For popup campaigns that are designed to redirect visitors, the settings can be found in the URL used with the traffic redirection popup.
1. Use the <a target="_blank" href="https://support.google.com/analytics/answer/1033867?hl=en">URL Builder</a> at Google.
2. Fill in the necessary fields and then generate your URL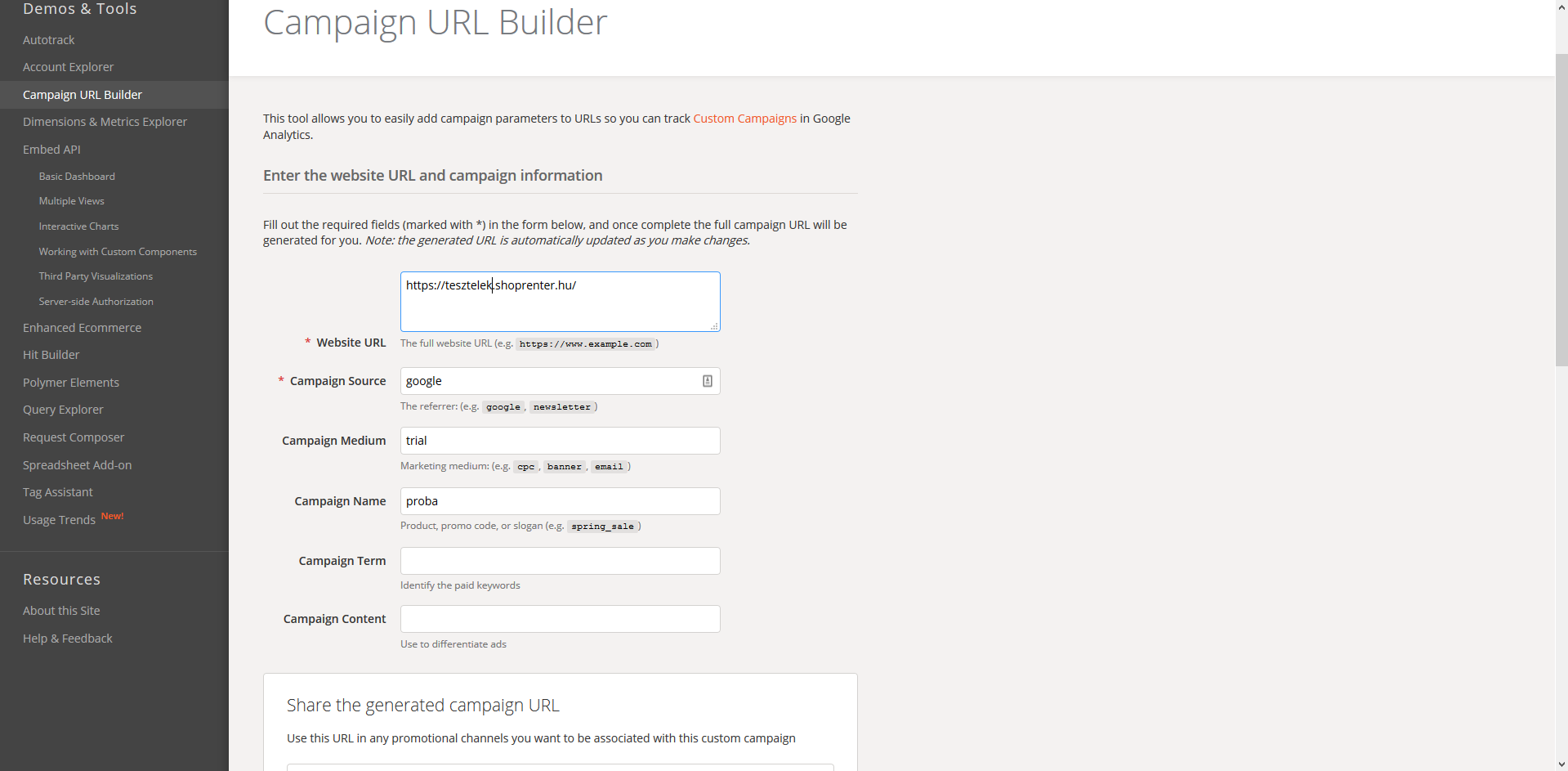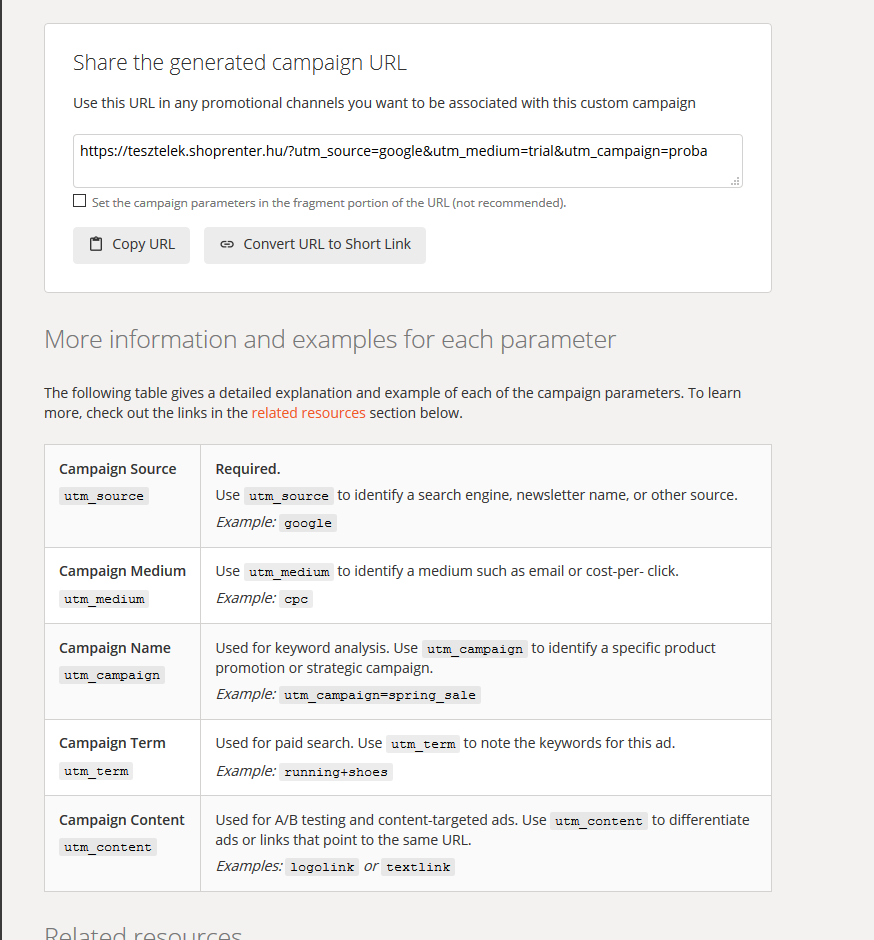 3. Copy the URL from the URL Builder into the proper field of your traffic redirection popup and save your OptiMonk campaign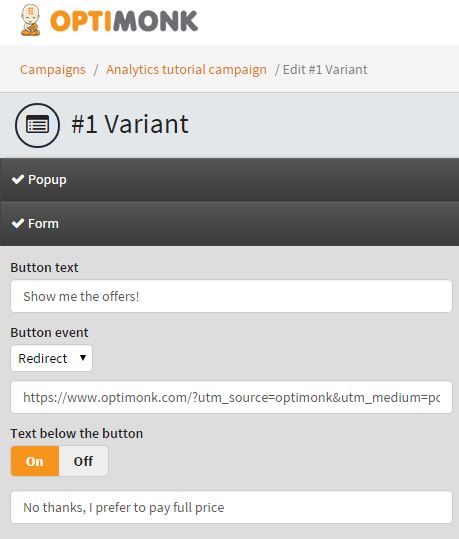 To view your redirected visitors, login to your Google Analytics account and navigate to: Acquisiton > All Traffic > Source/Medium.