This article will walk you through integrating Klaviyo with your OptiMonk campaigns. Once you were able to complete the steps outlined in this guide, you will have the possibility to have subscribers added to your Klaviyo mailing list when they fill out an OptiMonk popup form. This may come in handy if you run marketing campaigns on a regular basis so that the subscribers who signed up via OptiMonk will also get notifications about your upcoming promotions and new
To set up the integration between OptiMonk and Klaviyo, please follow these steps:
1. First, please log in to your OptiMonk account at https://app.optimonk.com/login/en

2. Select Campaigns on the left menu, then select the Campaign you wish to set up with Klaviyo: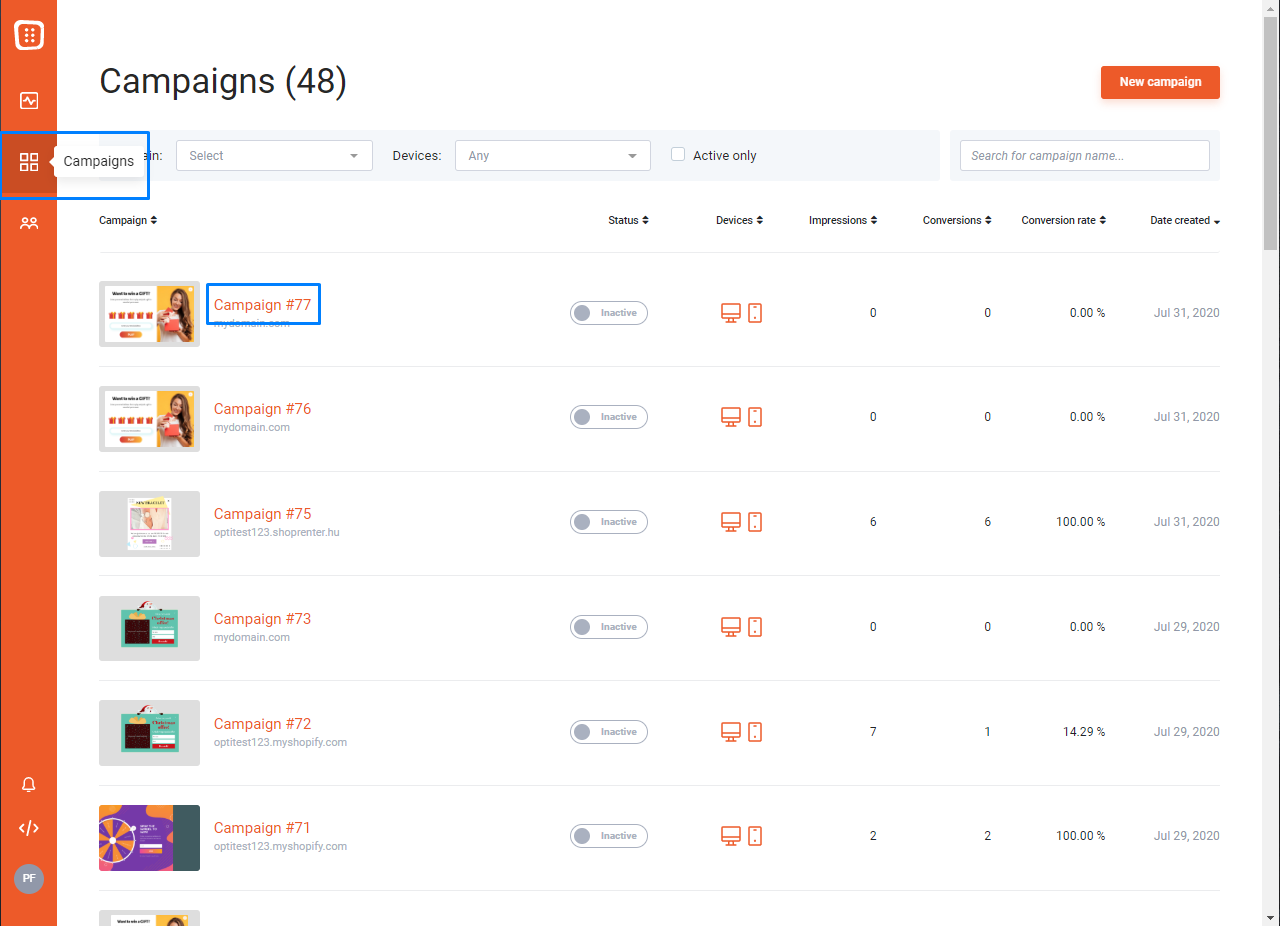 3. Click on Edit settings on the right-hand side: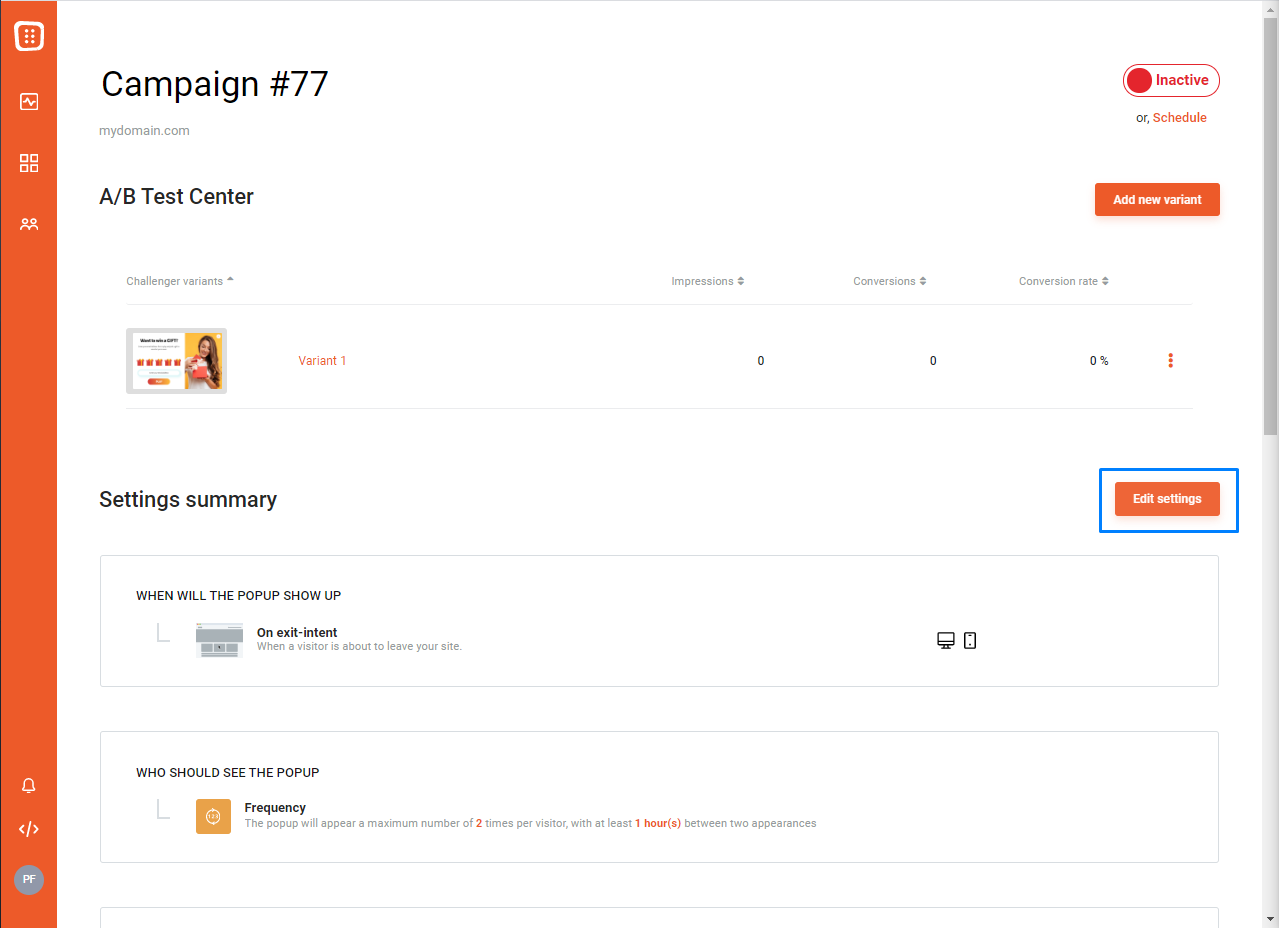 4. Click on Add new integration under Add integration: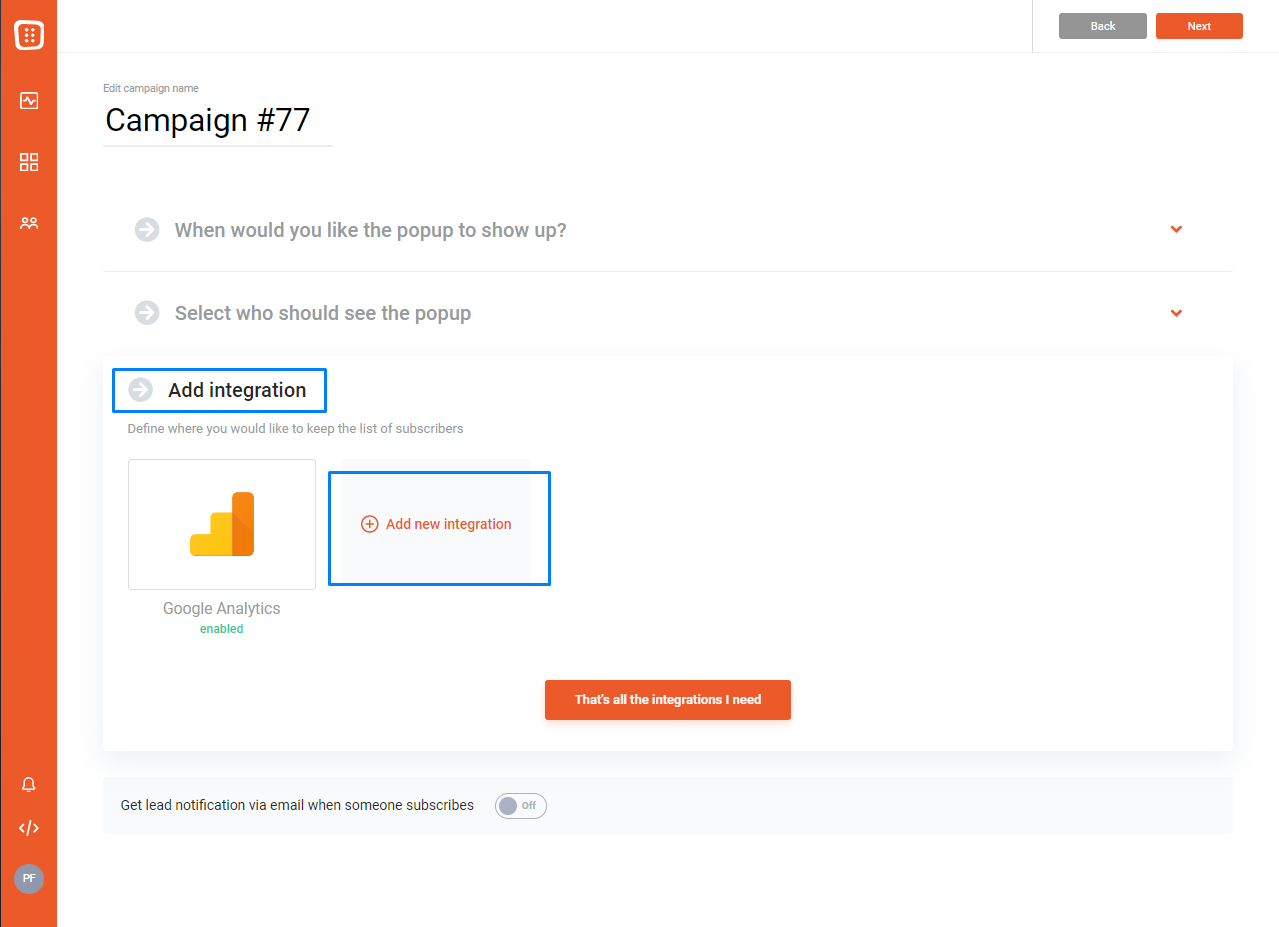 5. Select Klaviyo from the list of available integrations:




6. You will see the following window: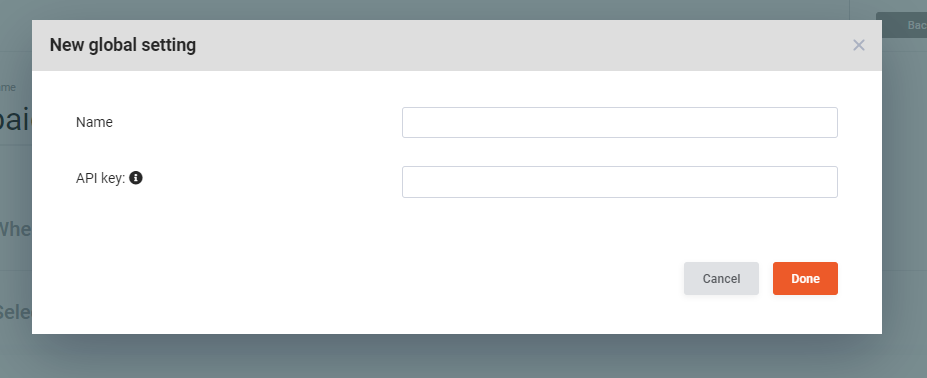 7. You will need to get the API key from your Klaviyo account. To do so, please log in to your Klaviyo account in a new browser window, and click on your icon in the top right corner. Select the Account menu to continue:


8. If you haven't created your own API key yet, then click on the Settings tab and select API Keys:
9. Click on the Create API Key button. This will generate an API Key that you need to use in your OptiMonk account:
10. Now, copy your key, found in the Private API Key column and paste it into the respective field in your OptiMonk account:



Give a name to the integration, then click Done to continue.

11. In the last step, you will be able to select the list from your Klaviyo account where the new subscribers will be forwarded from you OptiMonk Campaign:



You also have the option here to associate the input fields of your OptiMonk Campaign with the fields of your Kalviyo form.
There is also a toggle for Send verification email by Klaviyo. If you enable this option, when a visitor subscribes, they will receive an automated email, where they will need to confirm manually, that they wish to subscribe. Until they confirm this, they will not be receiving emails from you. Example of this email:
Input Field Bindings: For every input field in your OptiMonk campaign, you can assign a field in your Klaviyo list. For Klaviyo settings, we have to use the following codes or any custom identifier without '$' sign:
| | |
| --- | --- |
| $id | The visitor's unique identifier |
| $email | Email address |
| $first_name | First name |
| $last_name | Last name |
| $phone_number | Phone number |
| $title | Your position within the company |
| $organization | Organization name |
| $city | City |
| $region | Region |
| $country | Country |
| $zip | Postcode |
| $image | Image |
| $consent | Ticking the Checkbox |
Static Fields: You can create static fields as well. This means, that you will need to a specific (static) value in the Field values column and select a Klaviyo field, to which you will want to assign this. Once this is done, this value will be sent to that Klaviyo field always someone subscribes
12. Once you are done, click Done and Next in the top right corner to finish the setup.

That's it! :) Now, anytime a visitor signs up on your OptiMonk popup, they will be automatically added to the Klaviyo list you've selected.