Using OptiMonk with ActiveCampaign is a great way to leverage beautiful email campaigns to engage the subscribers you gain using OptiMonk. It takes only a few easy steps to forward your subscribers' data from OptiMonk to ActiveCampaign. Follow the next steps to connect ActiveCampaign and your OptiMonk campaign(s):
1. First, please log in to your OptiMonk account at https://app.optimonk.com/login/en

2. Select Campaigns on the left menu, then select the Campaign you wish to set up with ActiveCampaign: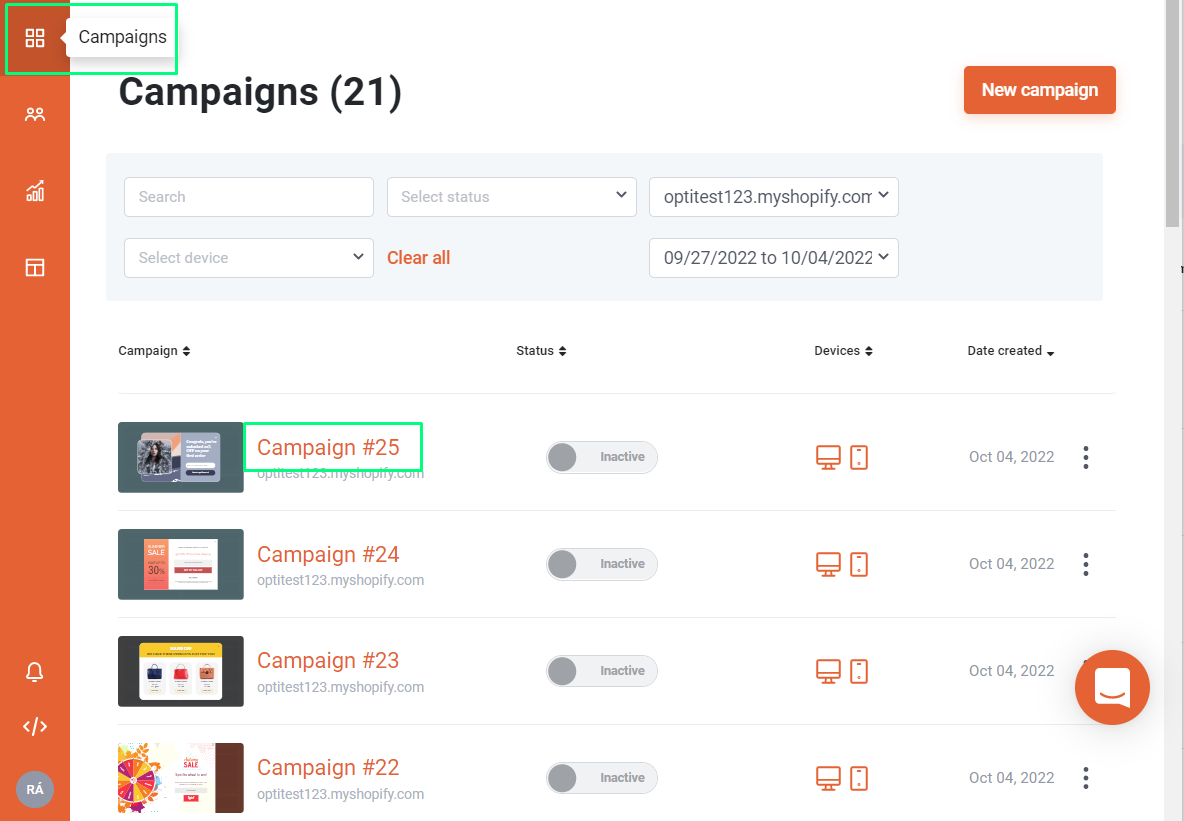 3. Click on Edit settings on the right-hand side: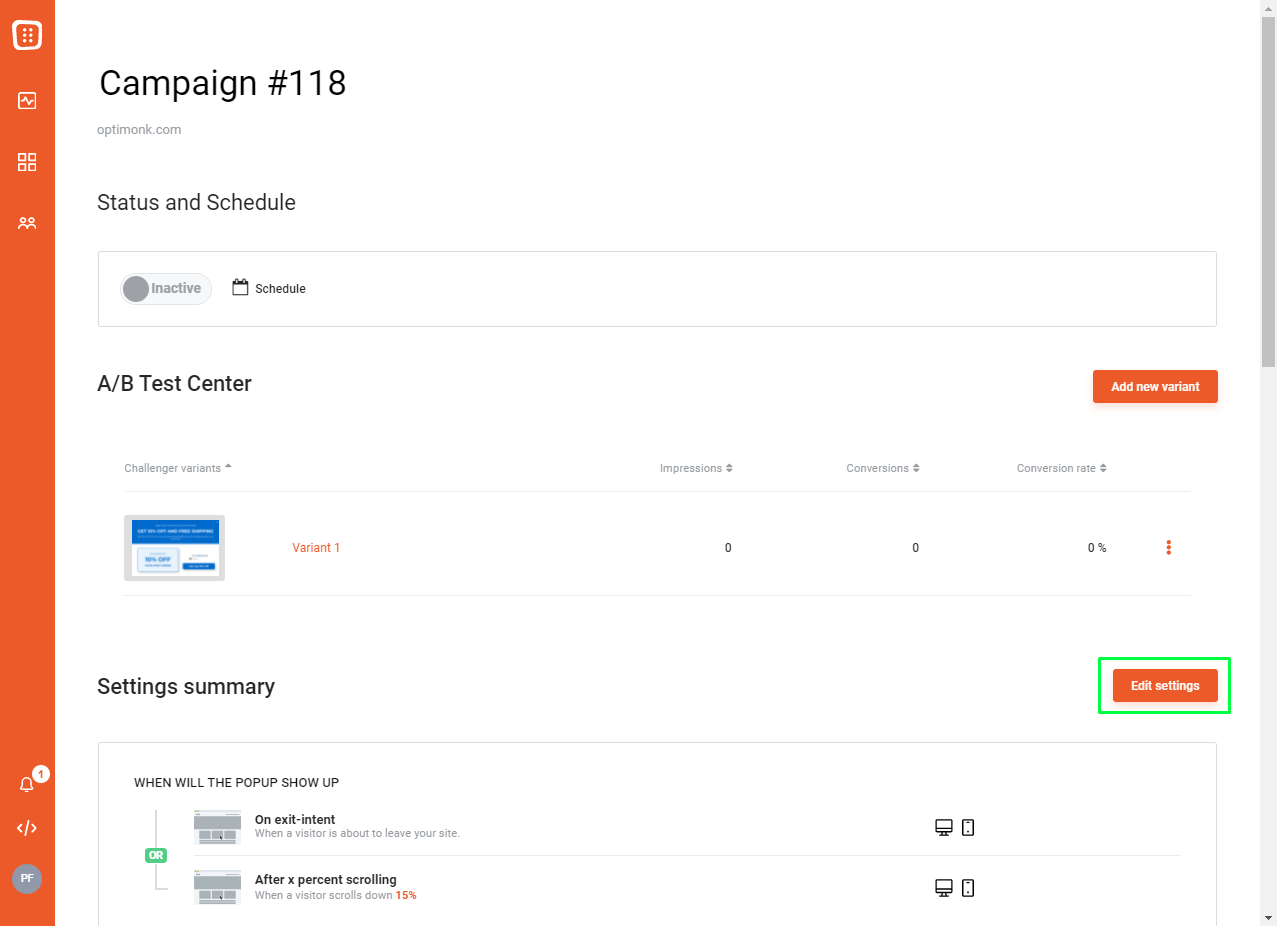 4. Click on Add new integration under Where would you like to send the subscribers and campaign data?: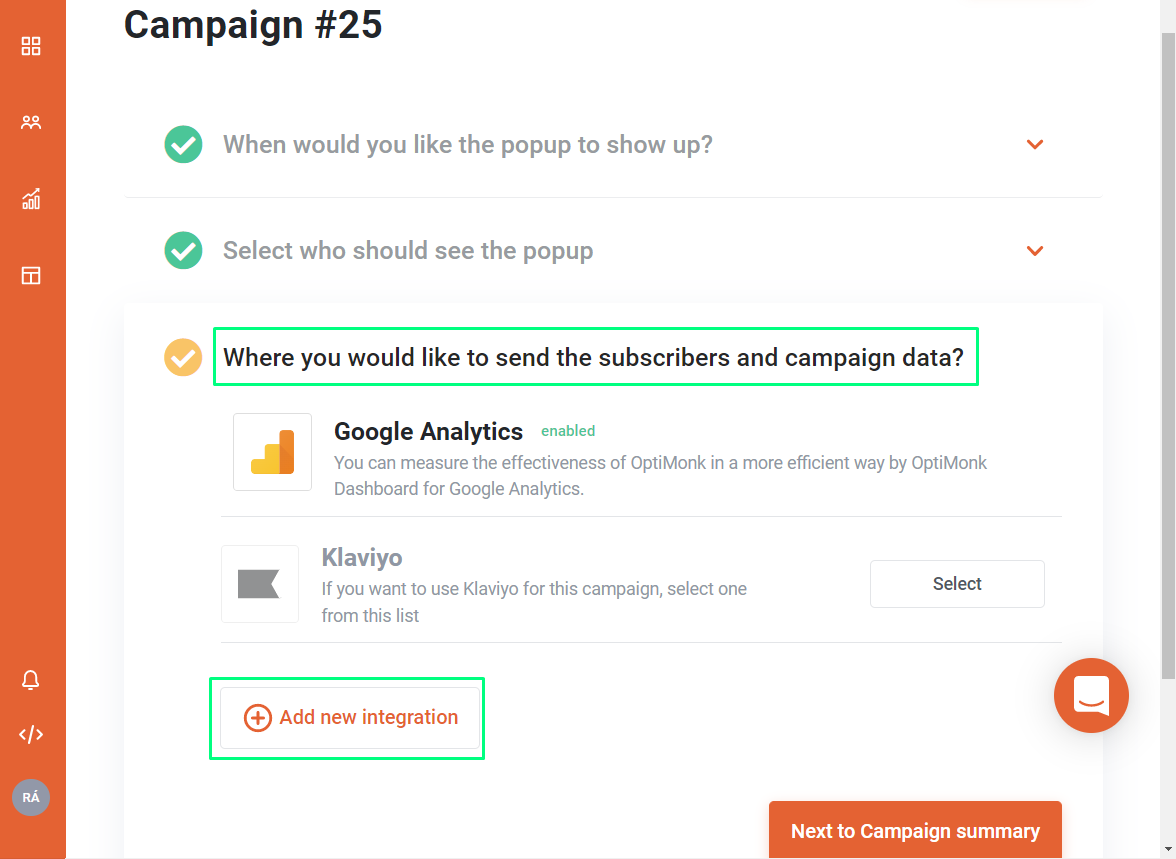 5. Select ActiveCampaign from the list of available integrations: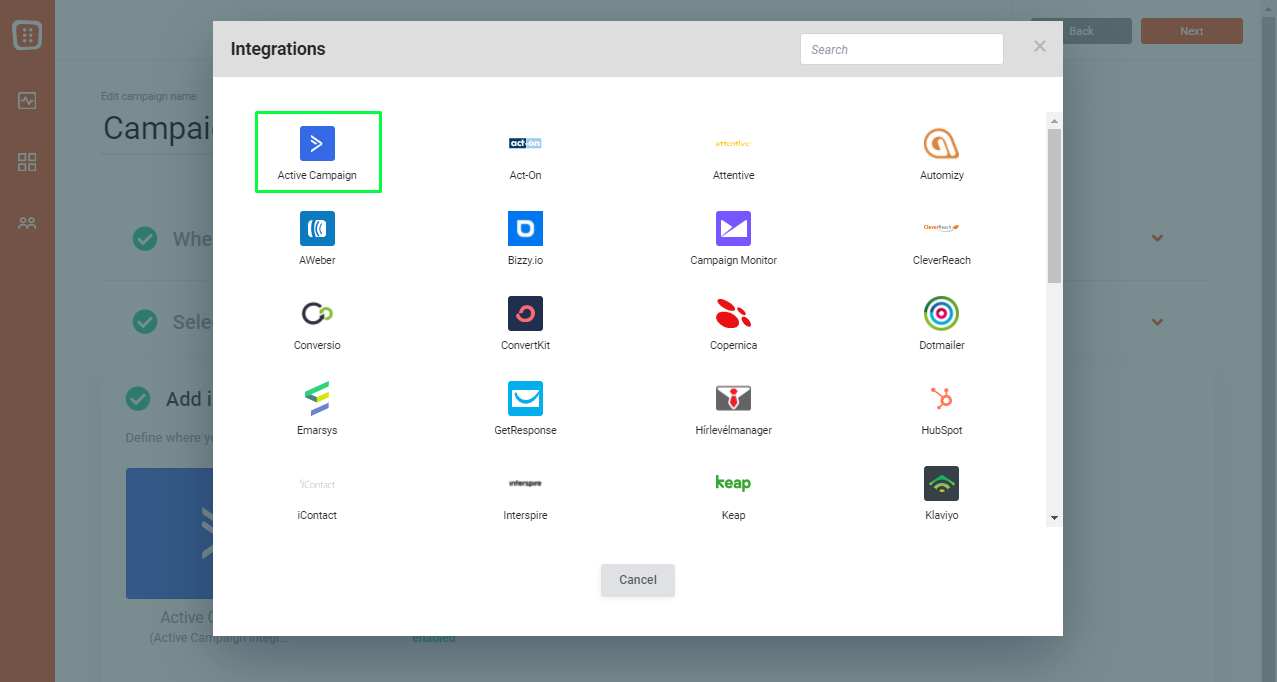 6. You will see the following window: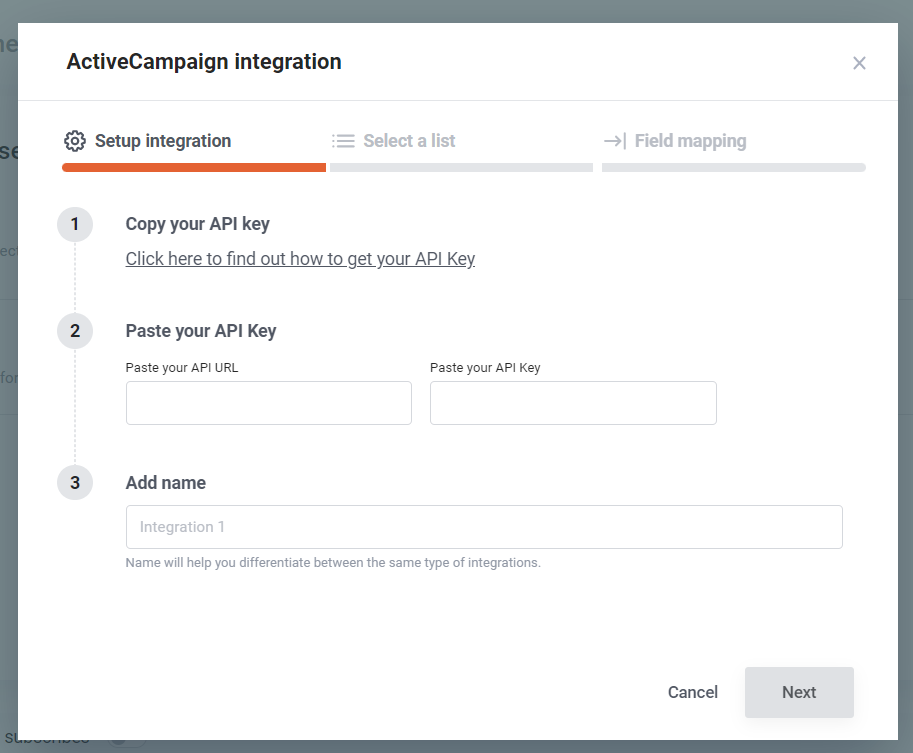 7. You can get the API URL and the API key from your ActiveCampaign account. To do so, please log in to your ActiveCampaign account in a new browser window, and click on the Settings icon in the bottom left corner, then select Developer: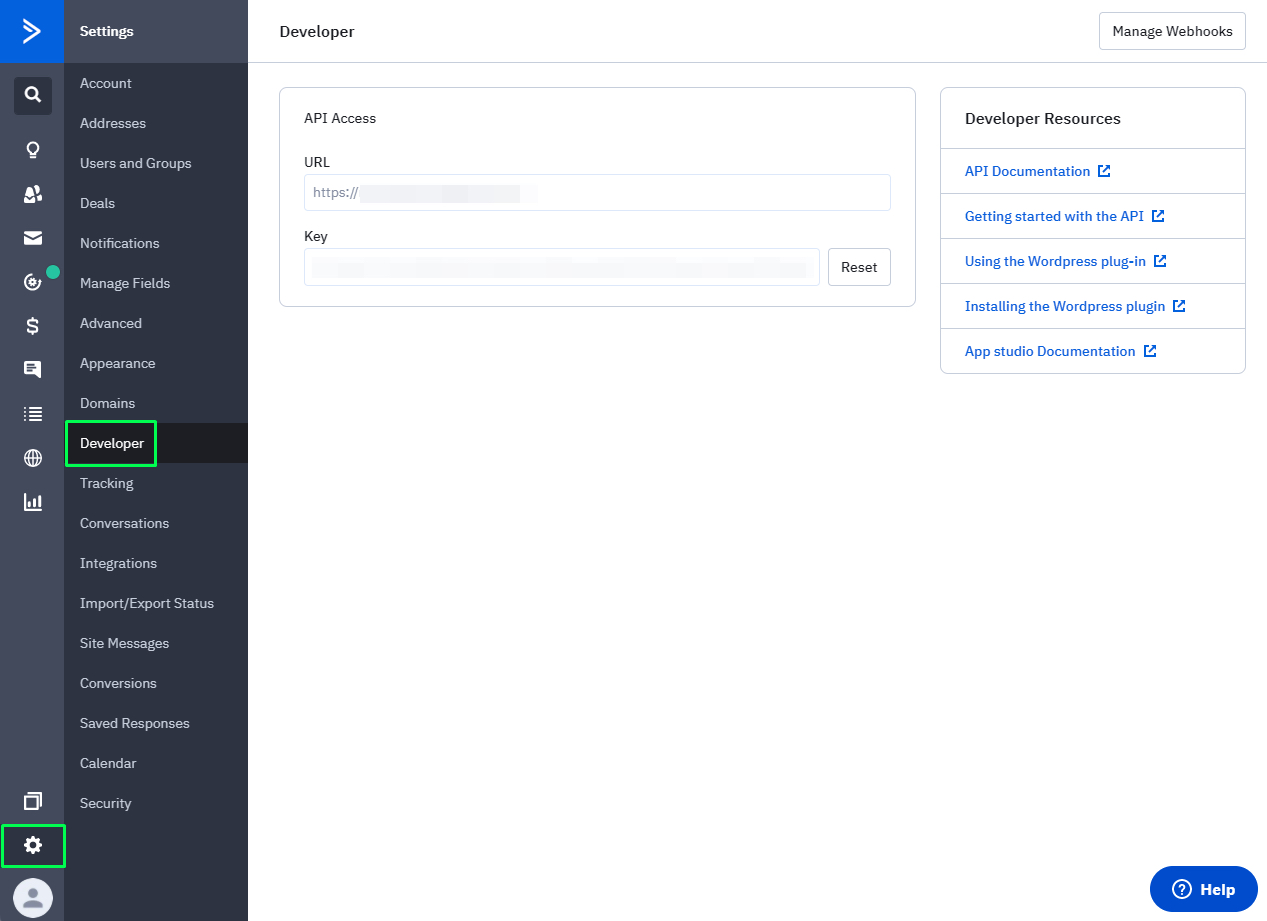 You need to copy the API URL and the API Key into their respective fields in your OptiMonk admin. Once you have copied the URL and Key, give a name to the integration then click Next to continue: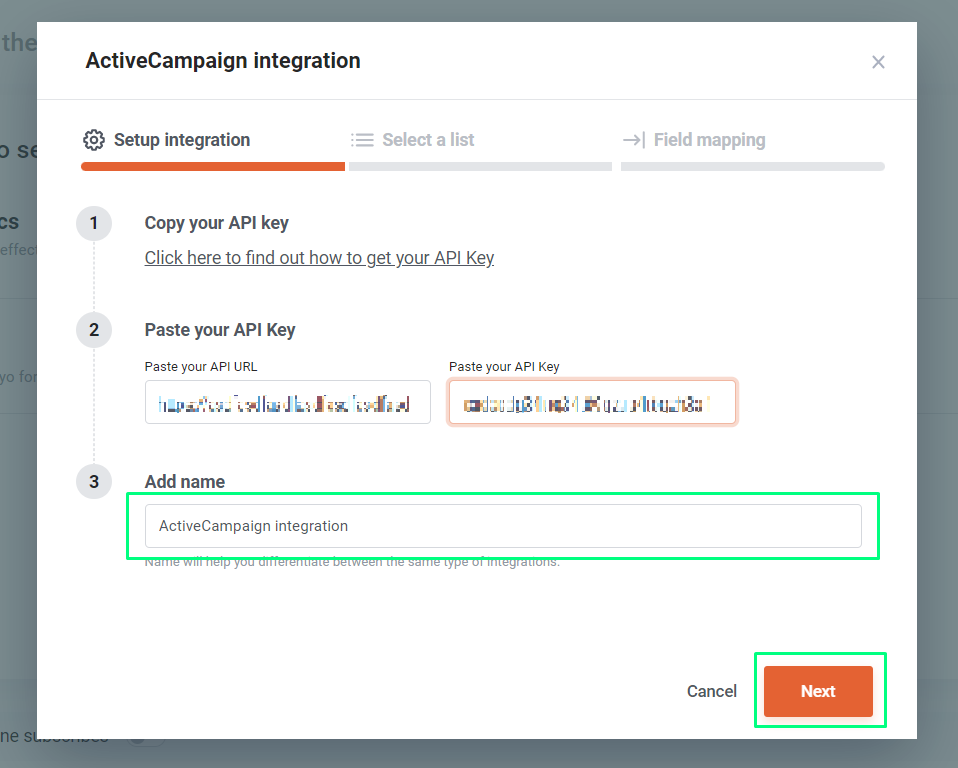 8. You will be able to select the ActiveCampaign list you would like to use for the subscriber's data, and select if you want to use double opt-in: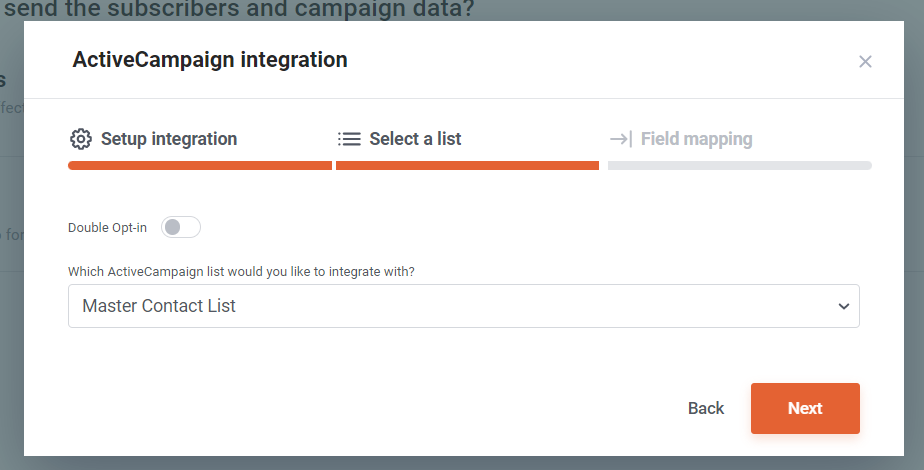 Click Next when you are ready to proceed.
9. On the next screen you can associate the input fields of your OptiMonk Campaign and the field identifiers in your ActiveCampaign list: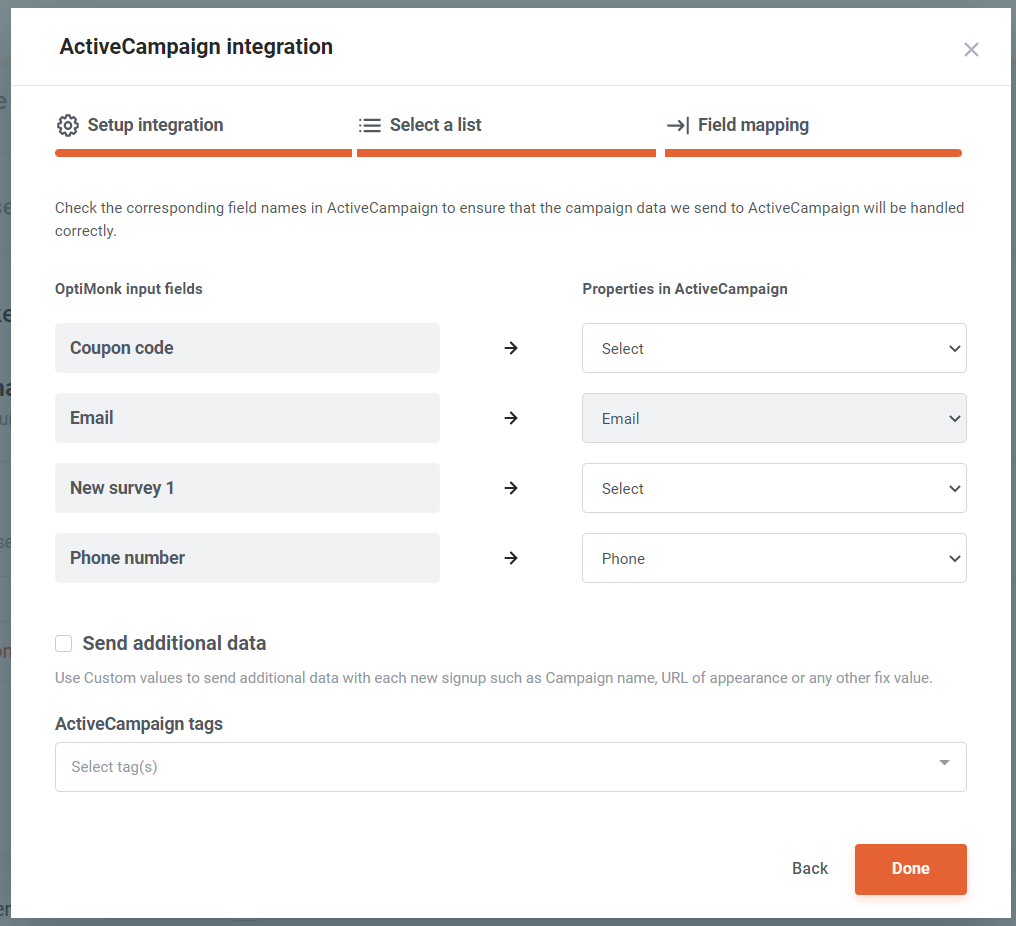 You can also tick Send additional data to send additional data with each new signup such as Campaign name, URL of appearance, or any other fixed value:

You will also have an option to select ActiveCampaign tags for your Campaign, that can help you keep track and organize the subscriber's data: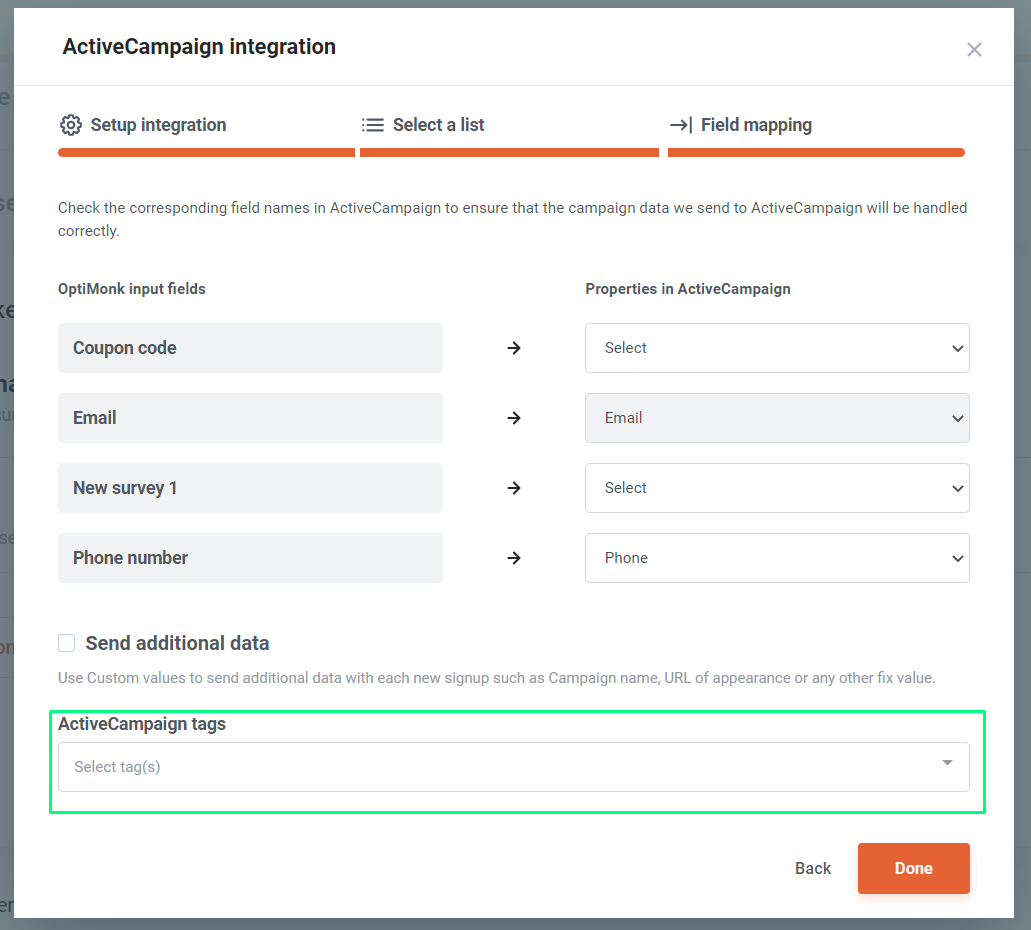 10. Once you are ready, click Done and Next in the top right corner to save the changes: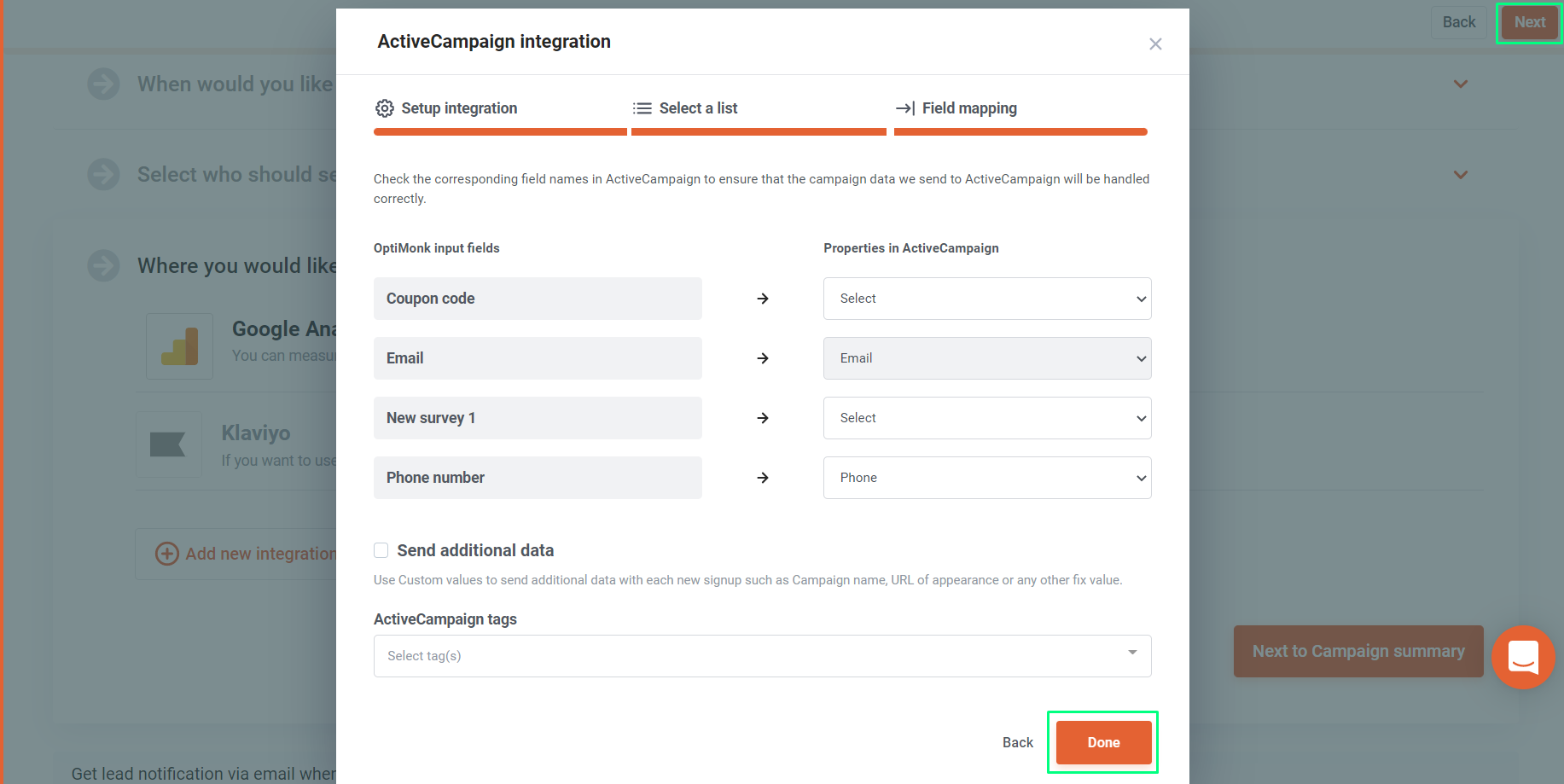 That's it! :) If you need any further help or have any questions, just let us know at support@optimonk.com and we would be happy to assist :)