You can easily integrate OptiMonk with your Shopify store in no time by downloading the OptiMonk application from the Shopify app store. Collect subscribers with OptiMonk campaigns and forward their data to your Shopify account.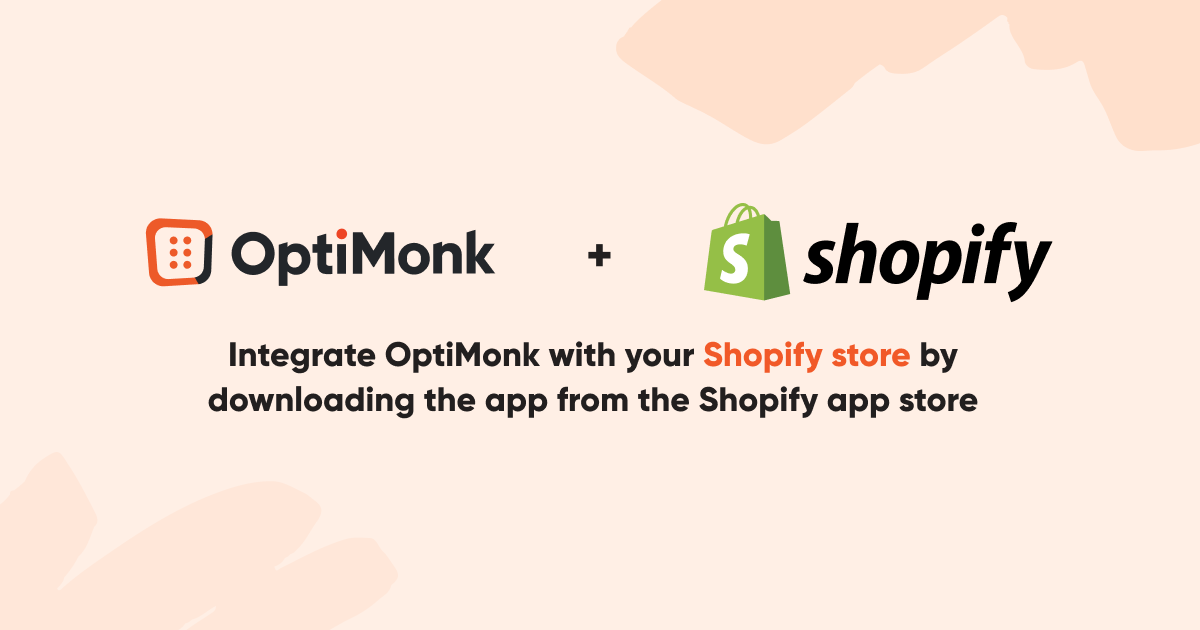 In this article, you'll learn about:
1. How to install OptiMonk on your Shopify store?
1. Log in to your Shopify store as an administrator. Choose Apps from the left column menu and click on the App and sales channel settings from the dropdown list.
2. On the next popup window, click on the Shopify App Stores button.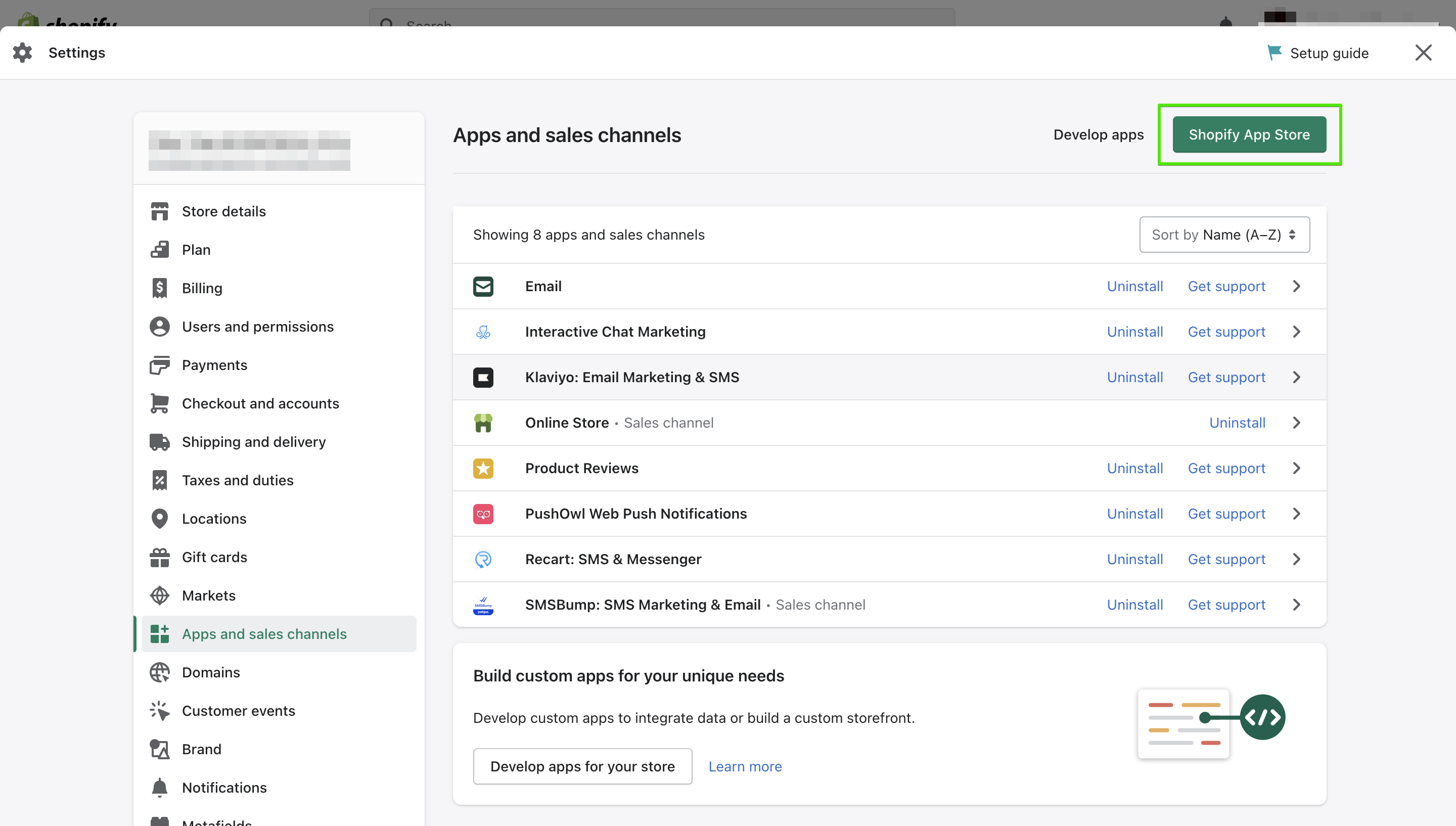 3. Use the search field on the top of the menu bar to search for the word OptiMonk and select the OptiMonk App from the list.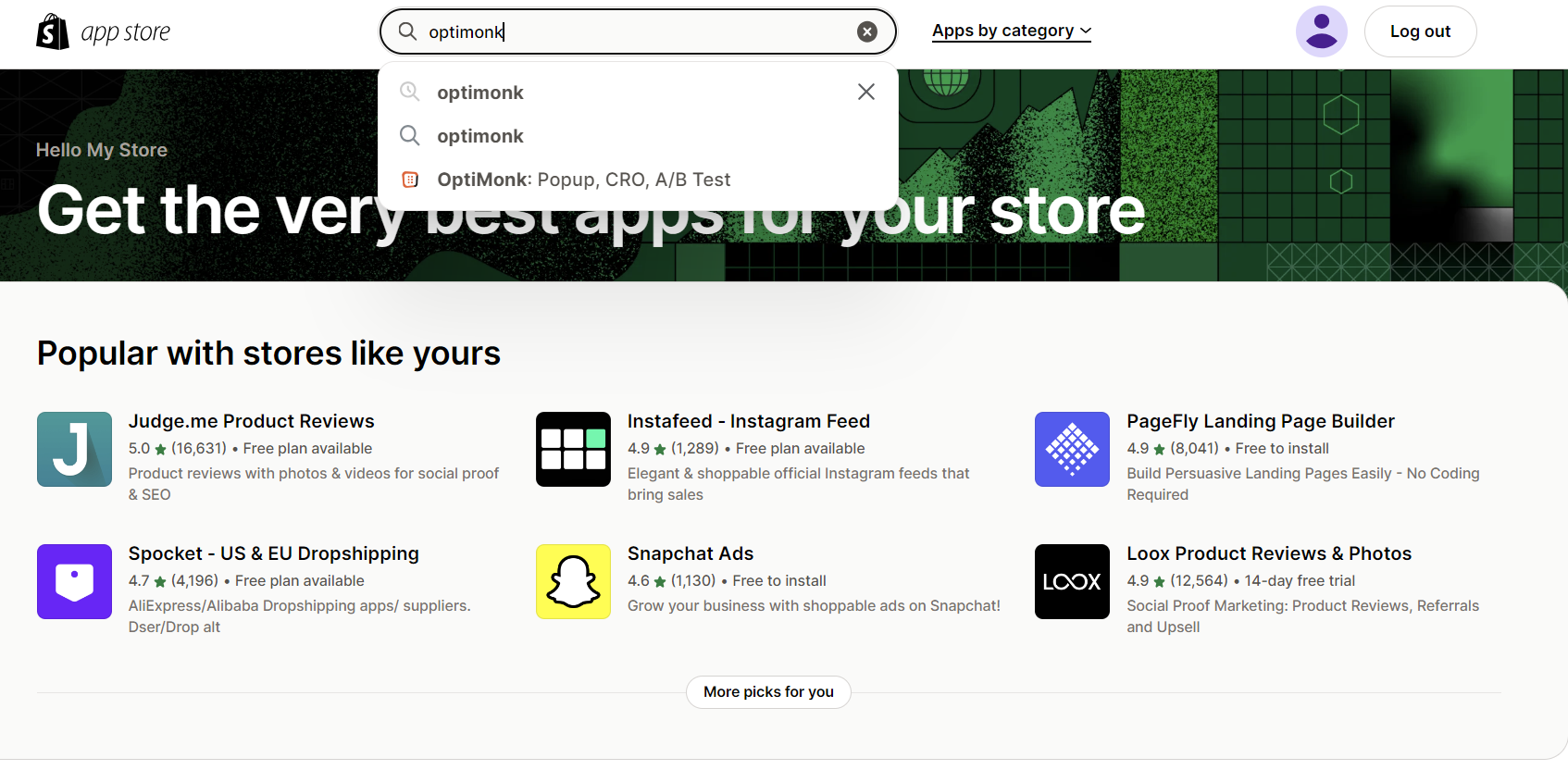 4. Click on the Add app button to install OptiMonk on your Shopify site.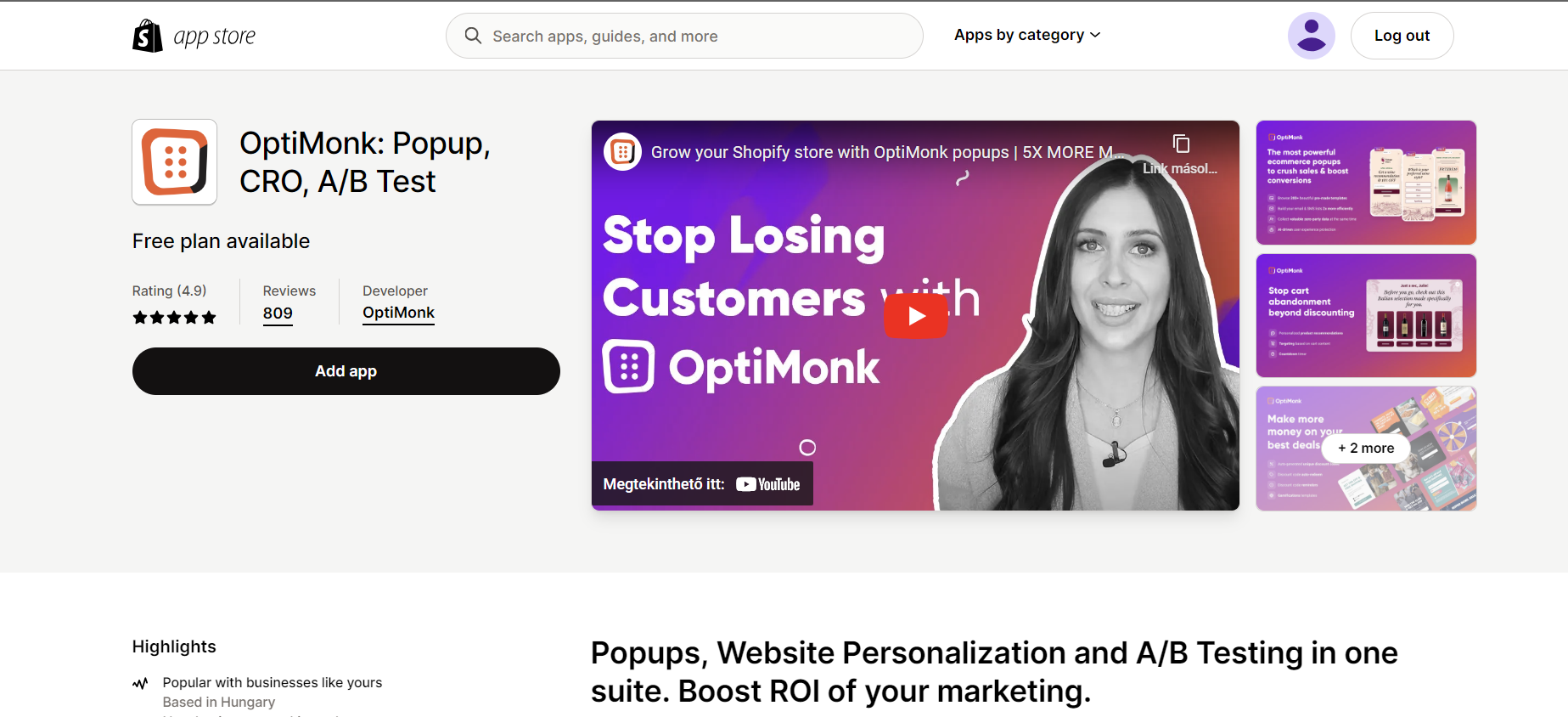 5. On the next screen, click Install app to finish the installation.
6. Once the installation is complete, you will see a message to log in to your OptiMonk account, or if you do not have one yet, then you will have the option to create a new one.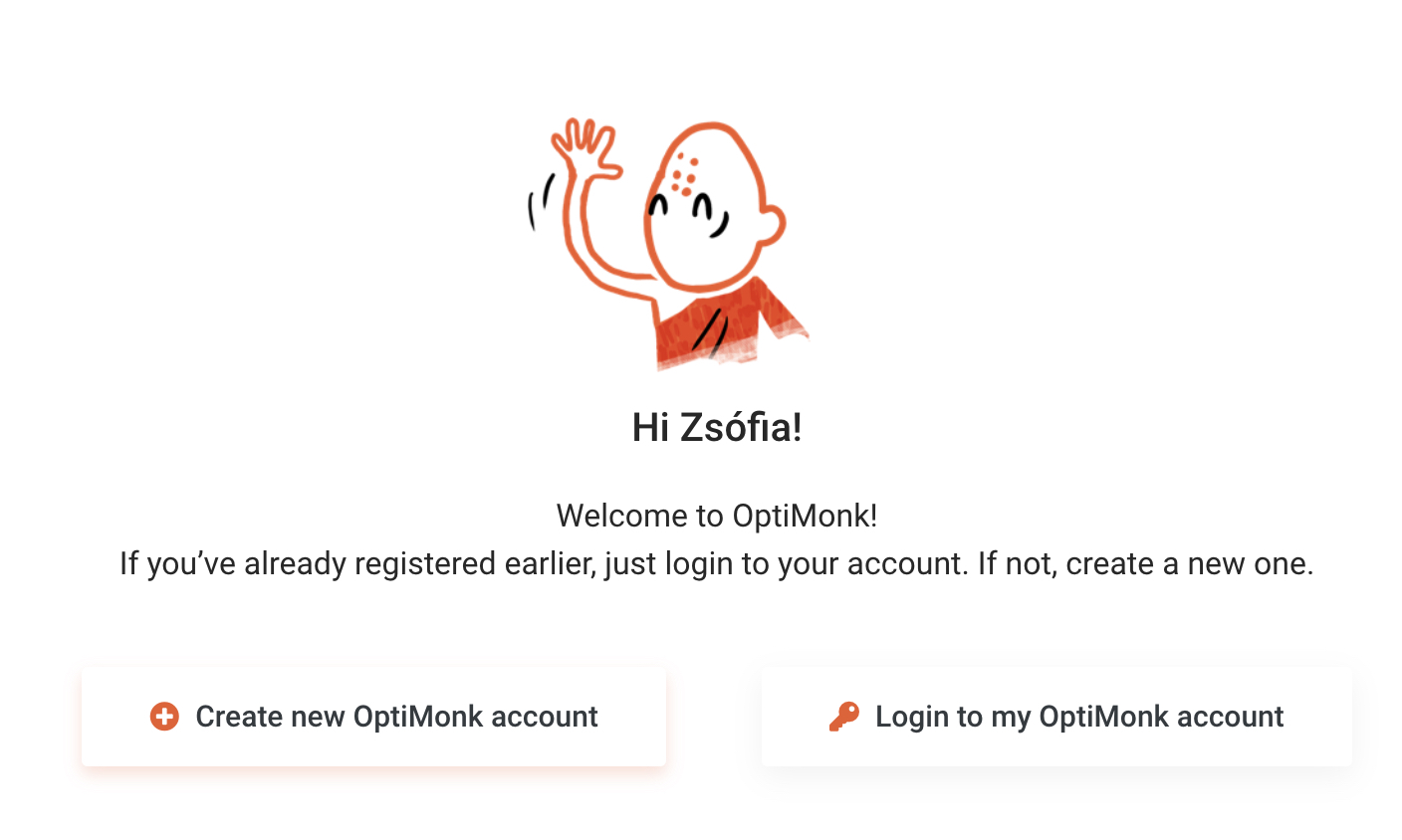 7. Once you have logged in, you will see the following message if your account is successfully connected to your Shopify store.

8. The last step is to enable the Shopify app embed mode for the OptiMonk app in your Shopify store. To do that, please go to the Themes section in your Shopify store and click on Customize.
9. Select the App embeds tab, and turn ON the OptiMonk switch.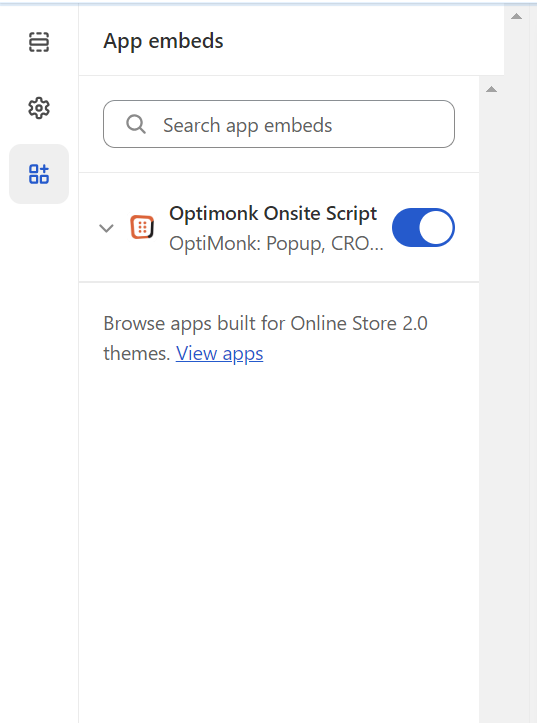 10. On the right-up corner, don't forget to click on the Save button.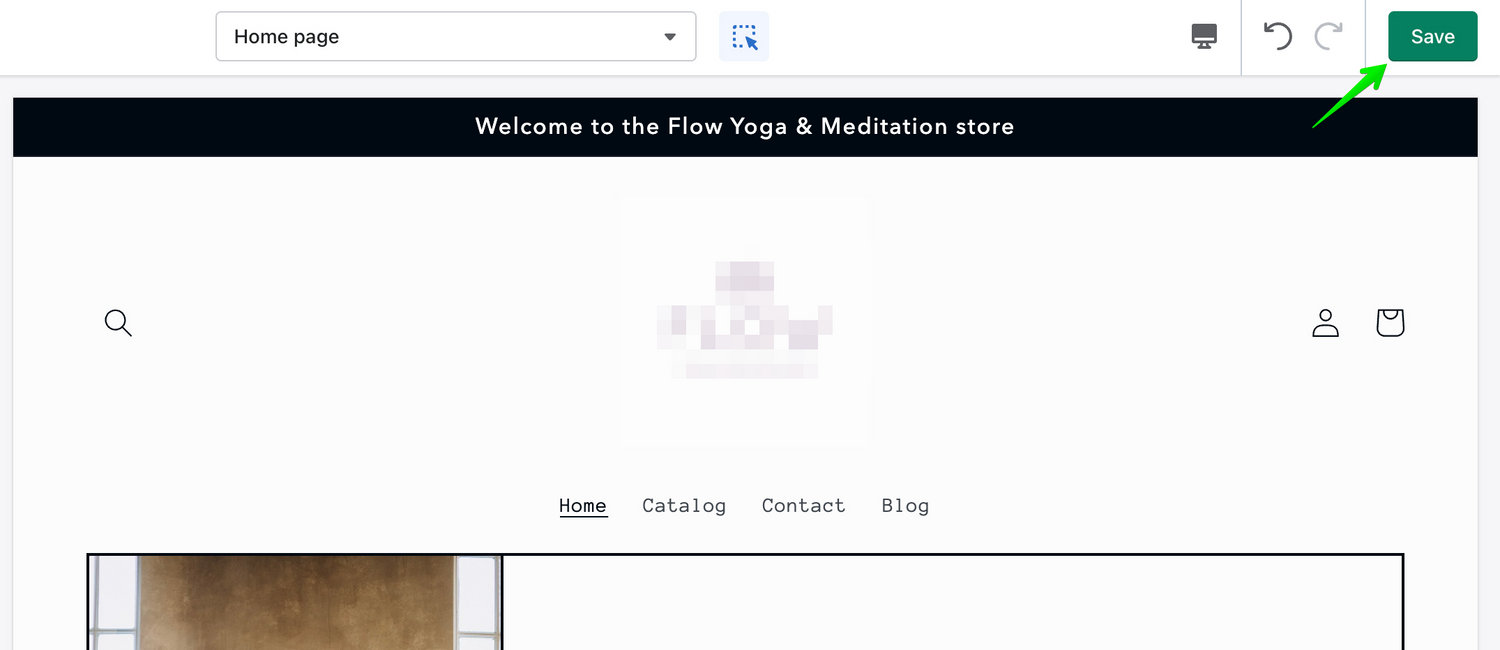 That's it! :) You are now ready to use OptiMonk's great on-site messages on your Shopify website.
2. How to enable Shopify app embed mode from your OptiMonk account?
1. First, log in to your account at https://app.optimonk.com/
2. Go to Settings by first selecting your account info on the navbar.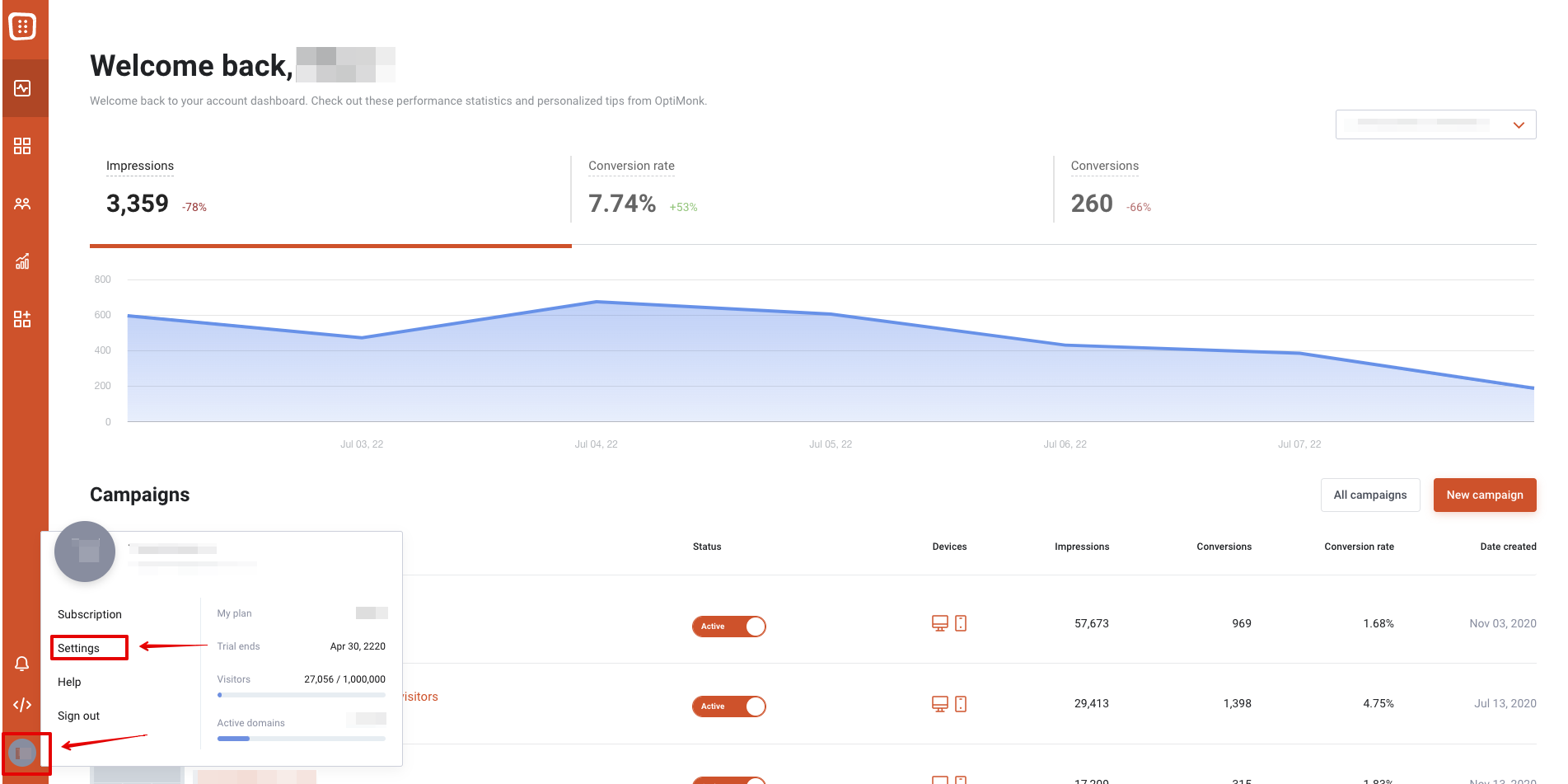 3. Under Settings, click on Domains.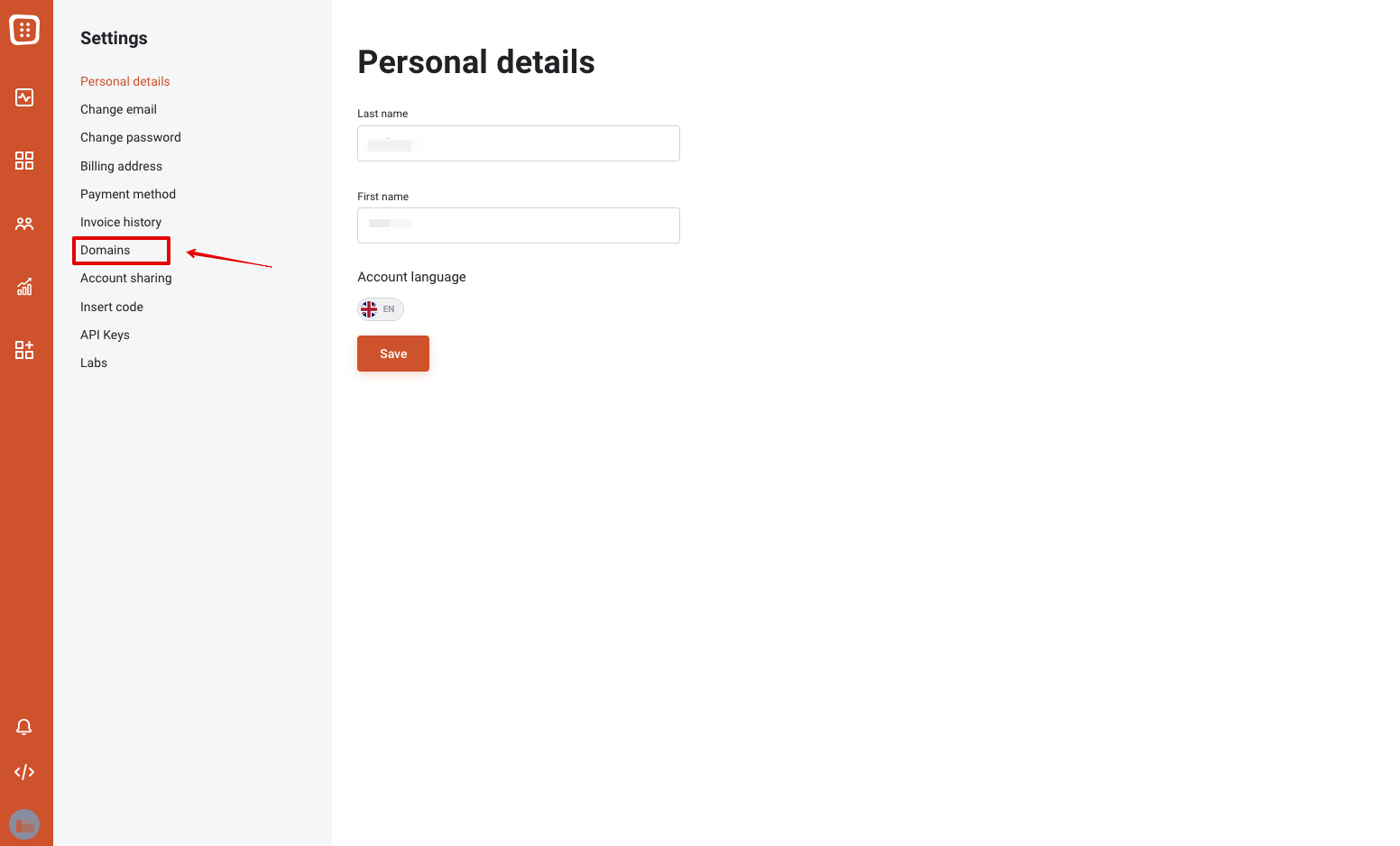 4. Select the domain of your Shopify store where you'd like to enable Shopify app embed mode.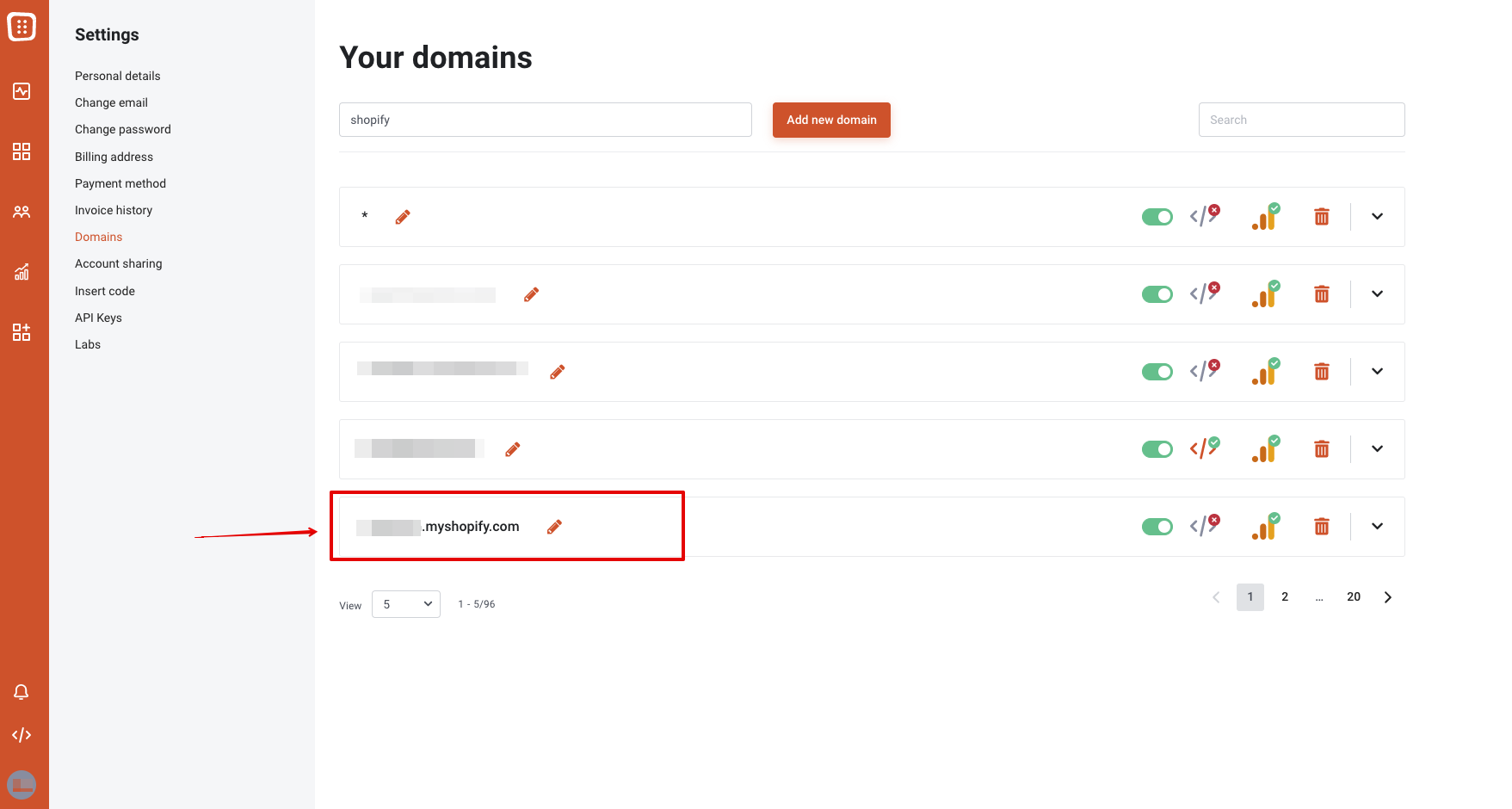 5. Here, under the Installation code, you should find the Shopify app embed mode disabled by default. To enable it, set the toggle from Inactive to Active.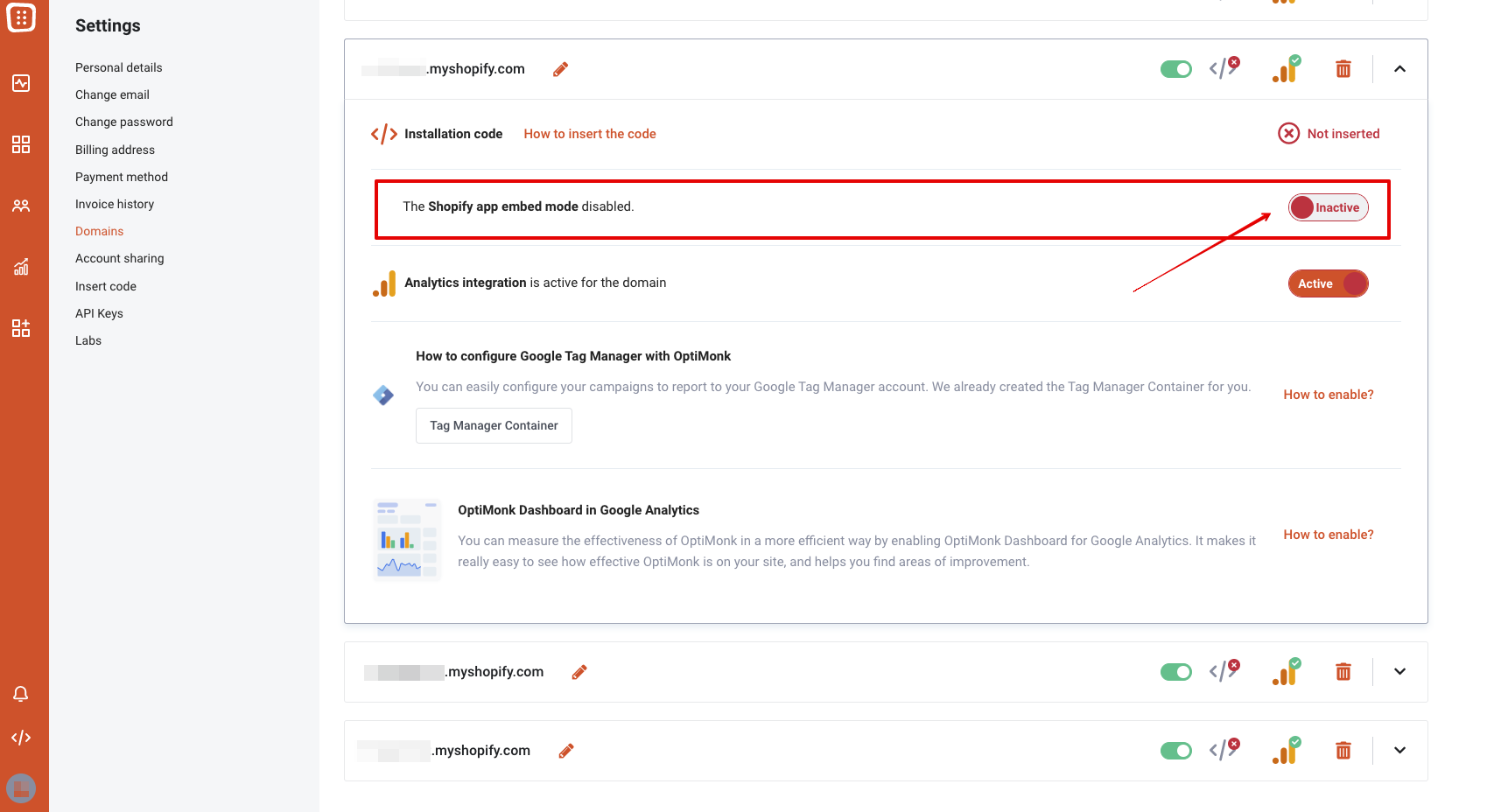 6. You'll be taken to the theme editor of your Shopify store where you can see all app extensions listed that you have installed. OptiMonk will now be set to active, the only step left that you have to do is click on Save.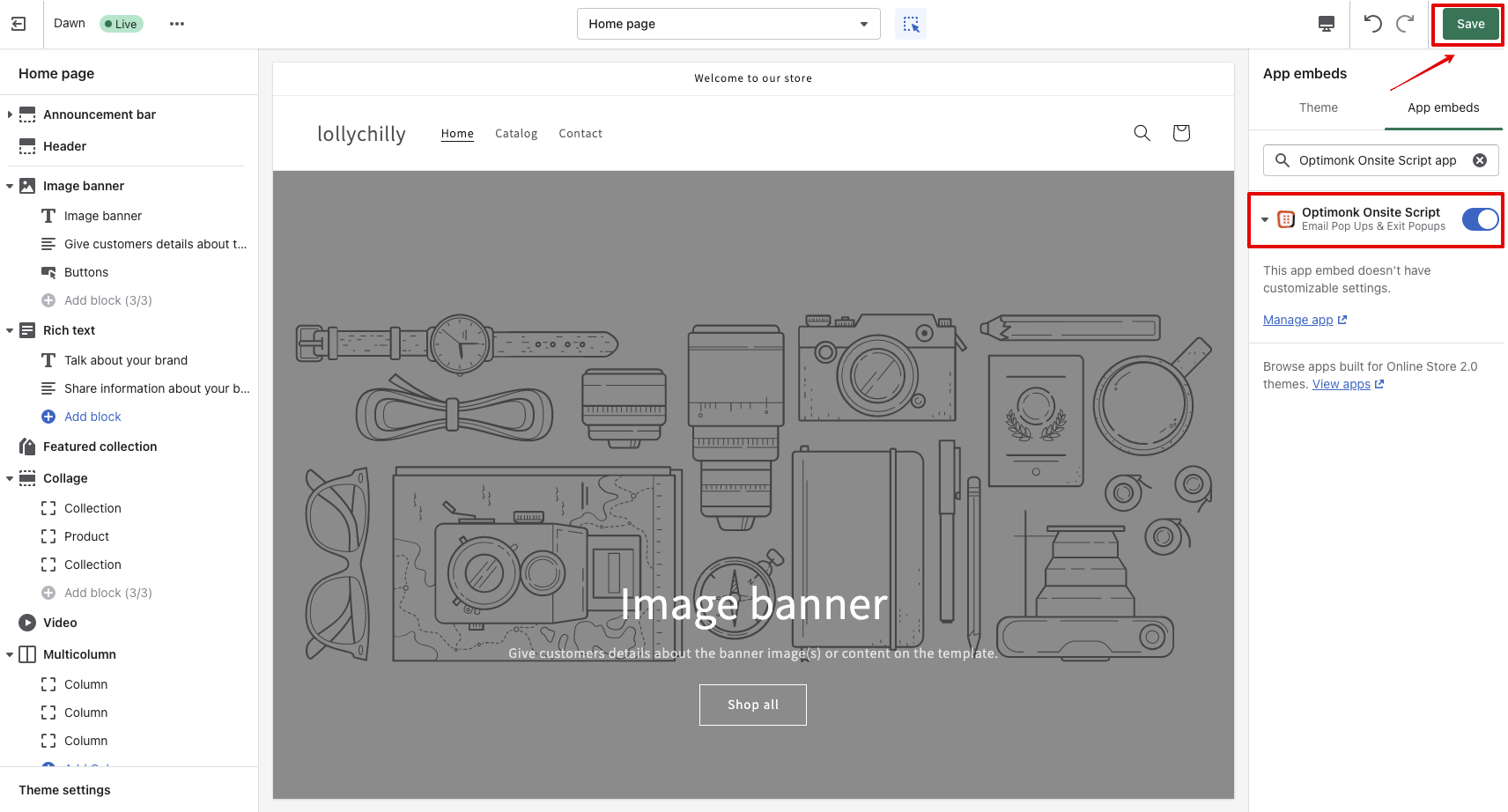 3. Things to keep in mind when using OptiMonk on your Shopify store
❗ OptiMonk doesn't forward your leads automatically to your Shopify Customers list. To reach this goal you will need to connect your campaigns with our specific Shopify integration. You can connect your campaigns with our Shopify integration following this guide.
💡 Make the most of your OptiMonk account for your Shopify store!
✉️ If you need any further help or have any questions, please let us know at support@optimonk.com, and we would be happy to assist you :)