Here's how to integrate your OptiMonk account on your CoreCommerce site.
1. Login to your CoreCommerce Admin dashboard.
2. Go to the Design -> Edit HTML/CSS page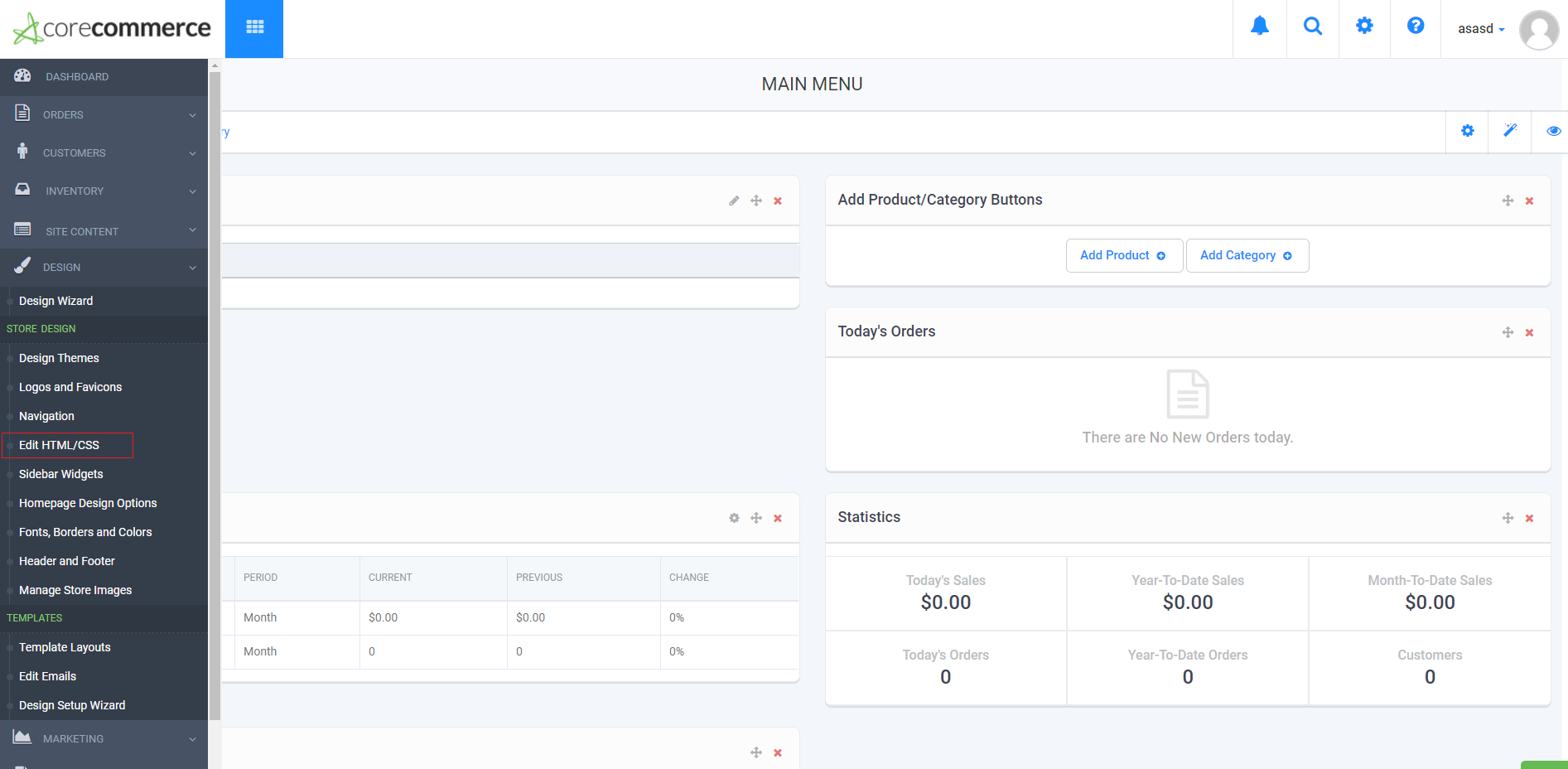 3. Select the footer.html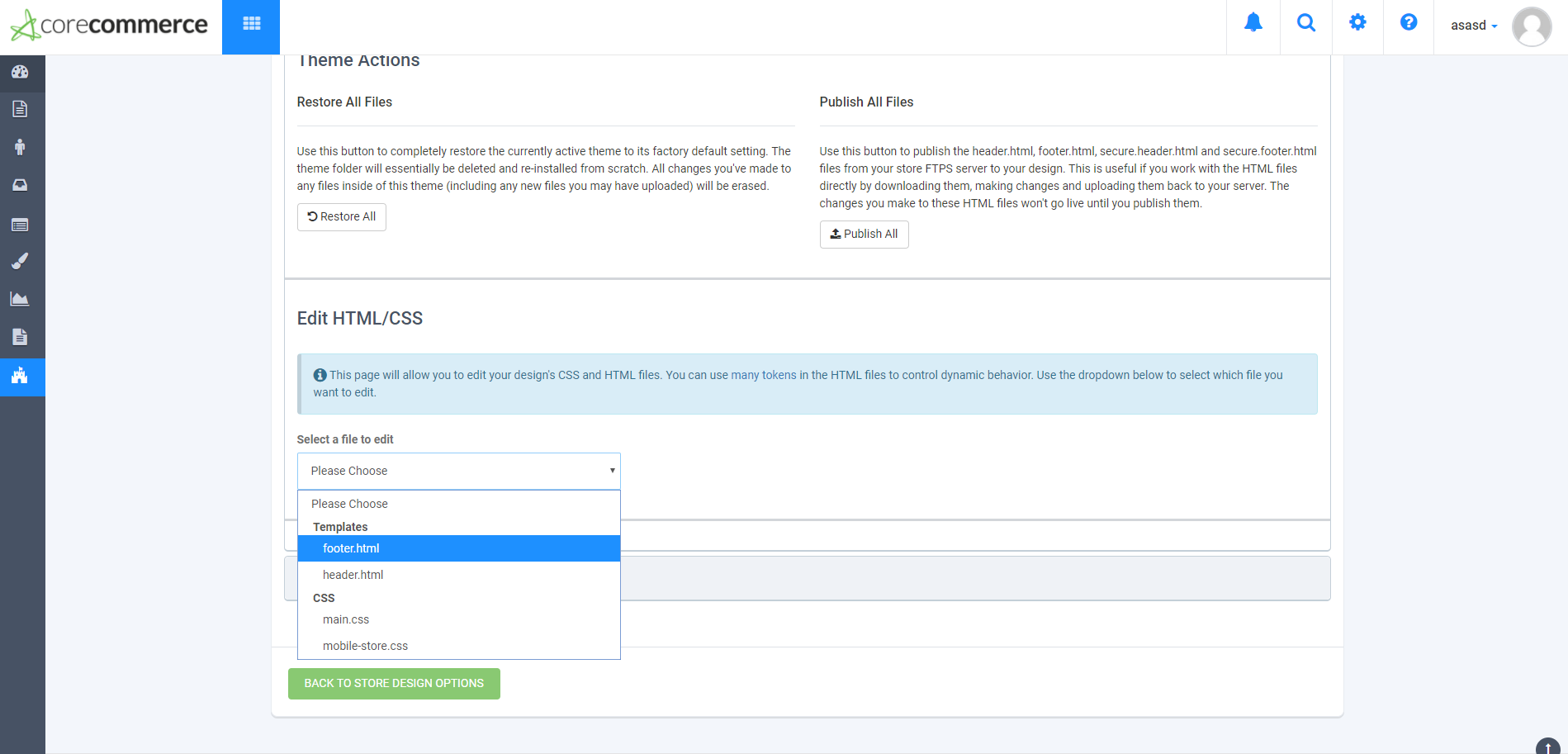 4. Insert the OptiMonk javascript code into the file between the <footer> </footer> tags.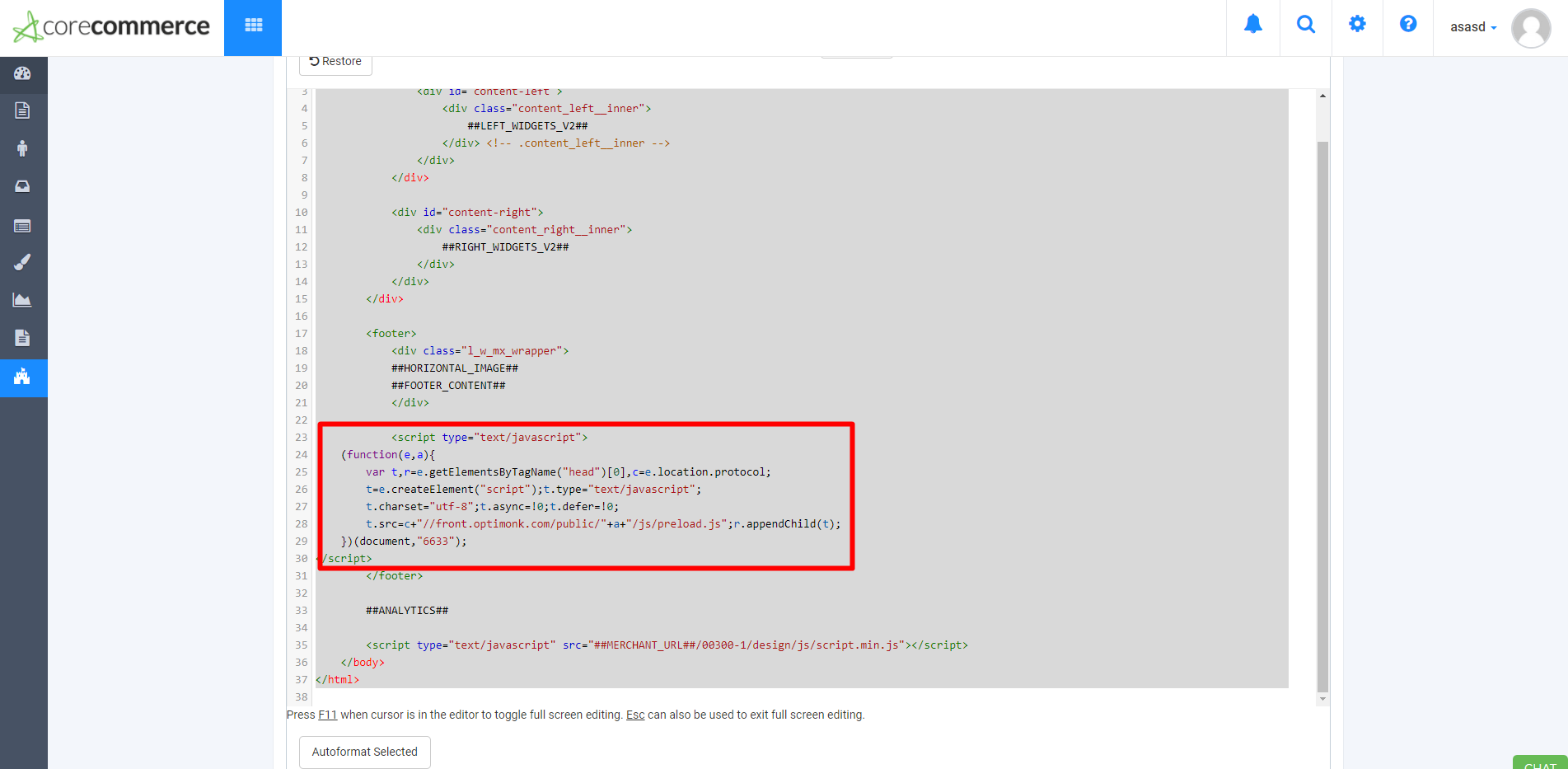 Congratulations, you're all set! Please note, if you would like to use cart segmentation with CoreCommerce, then you have to develop it. More information here.