Here's how to integrate your OptiMonk account on your Joomla site.
1. Login to your Joomla Admin dashboard.
2. Click on System, then go to the Global Configuration page.

3. Change the Default Editor type to "Editor - CodeMirror" on the Site page.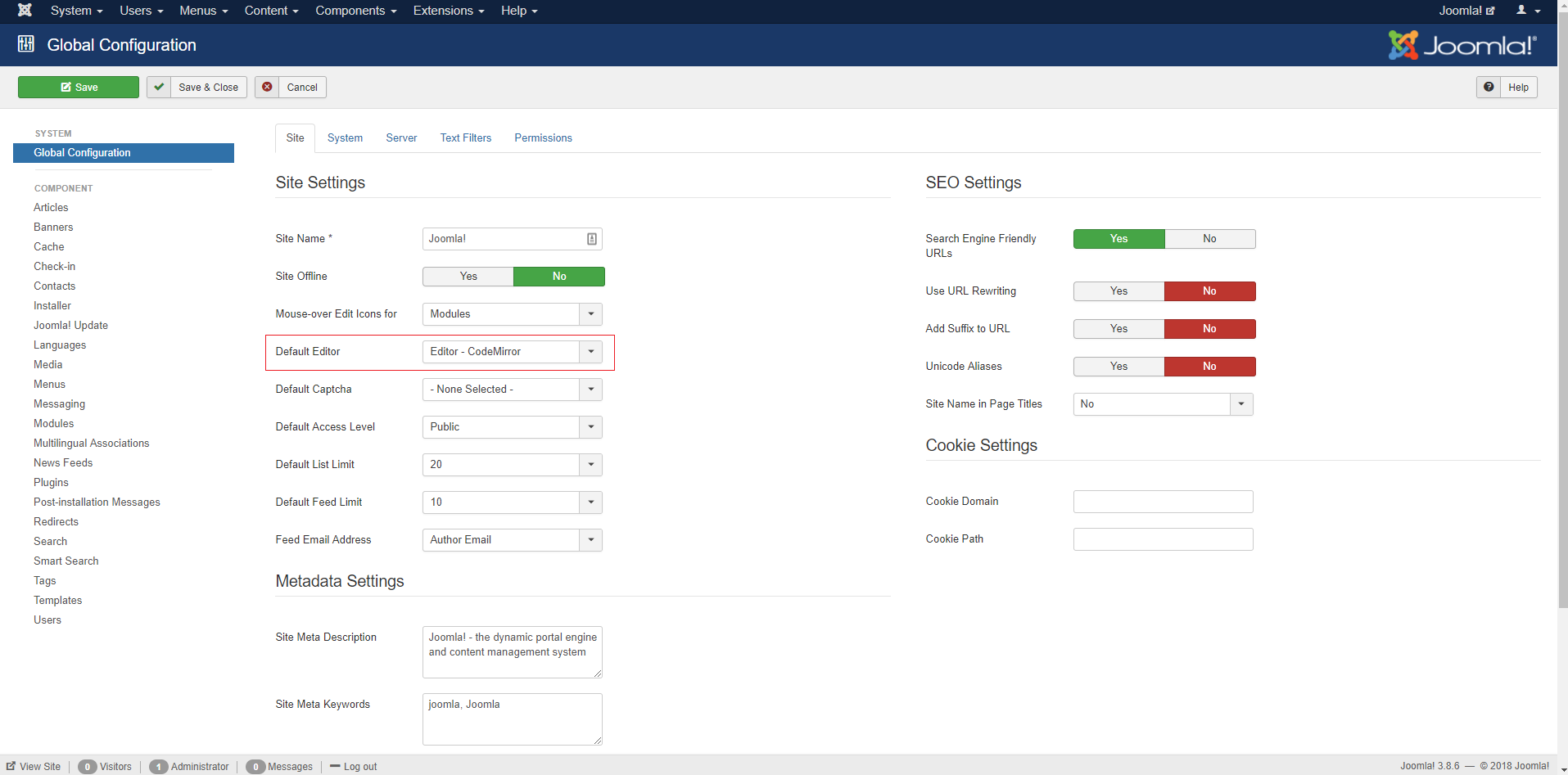 4. Click on the Extensions, then go to the Modules page

5. Click on the New button to create a new module. Then select the Custom type.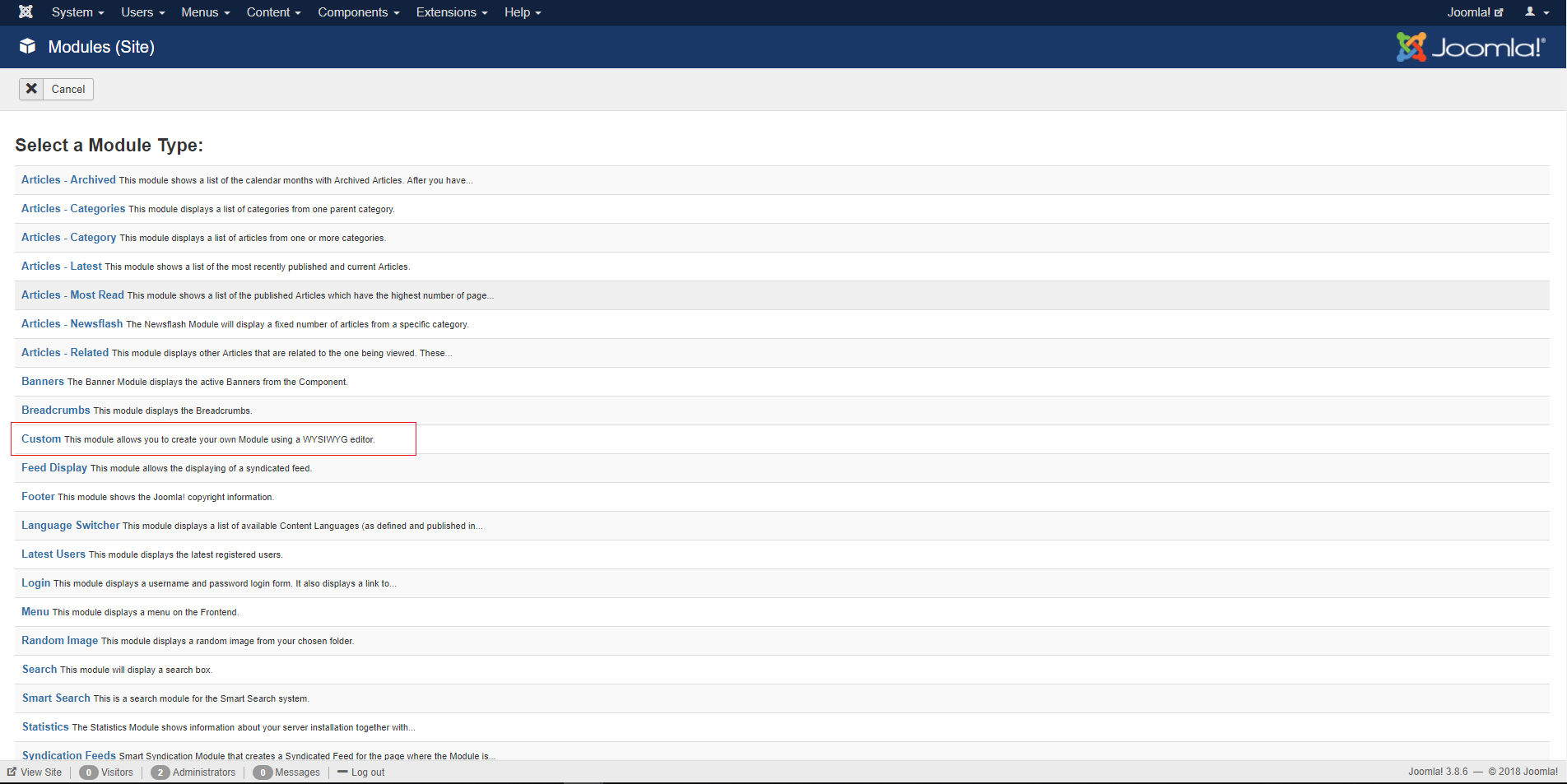 6. Insert the OptiMonk javascript in the module and change the position of the module to footer then Save it. After you saved the module you can change back the editor type.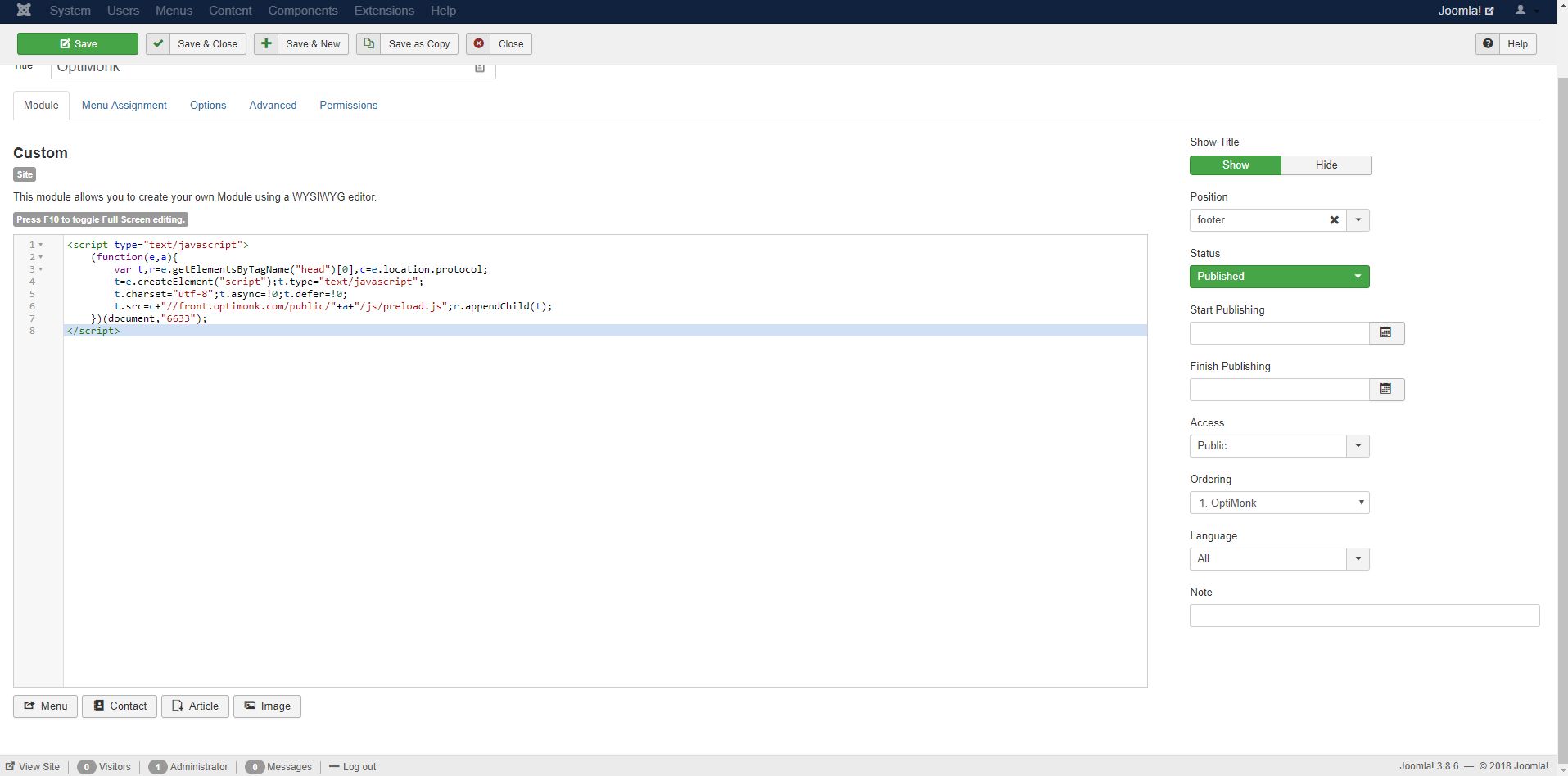 Congratulations, you're all set! Please note, if you would like to use cart segmentation with Joomla, then you have to develop it. More information here.