If you would like to use your own font, you can upload your own font into the OptiMonk Editor, so your campaigns can blend into your website seamlessly.
Let us guide you through the process:
1. Log in to your OptiMonk account at https://app.optimonk.com/
2. Select Campaigns on the left, then select the Campaign where you want to use custom fonts: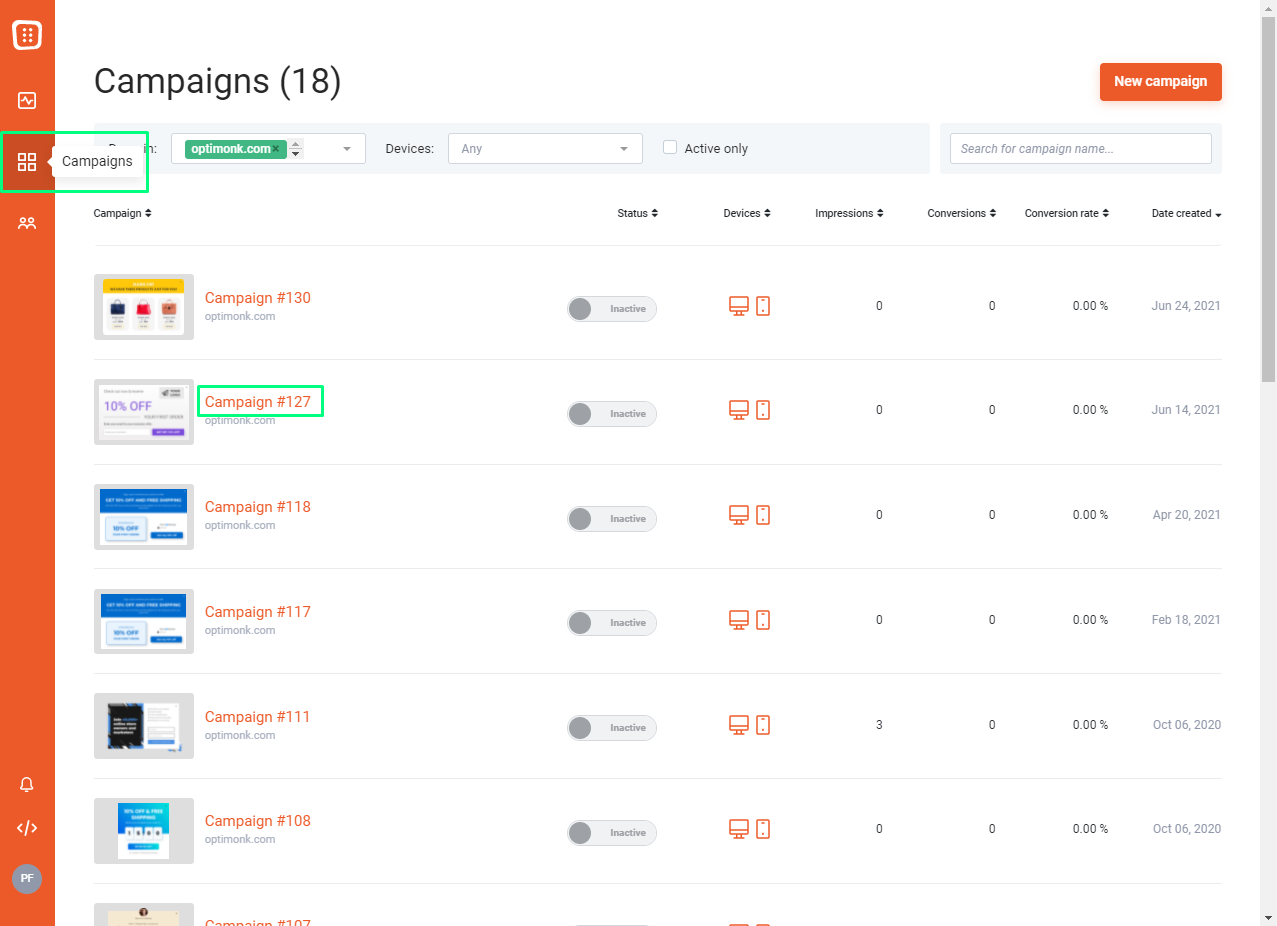 3. Select the Variant you want to edit to get to the Campaign Editor: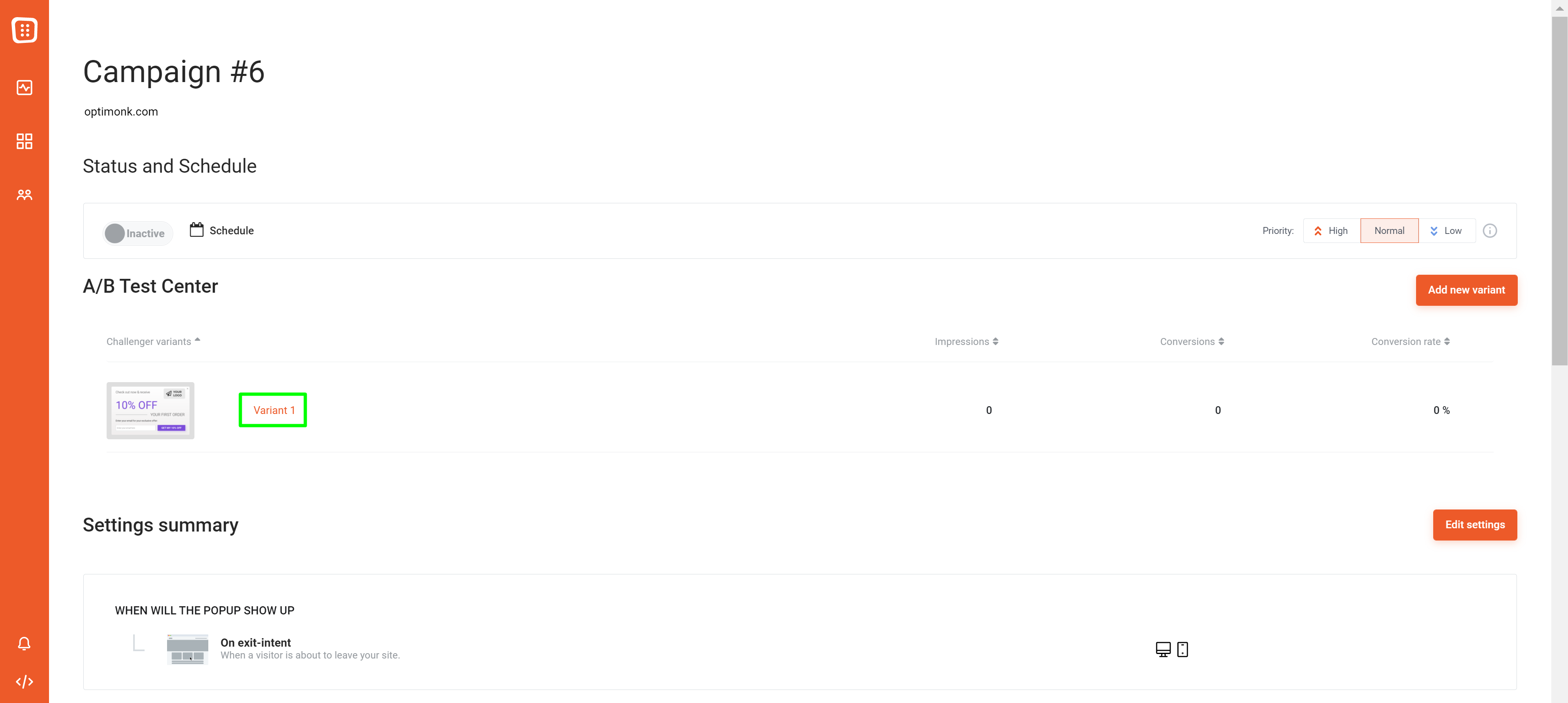 4. Click on any element with text in the Campaign Editor: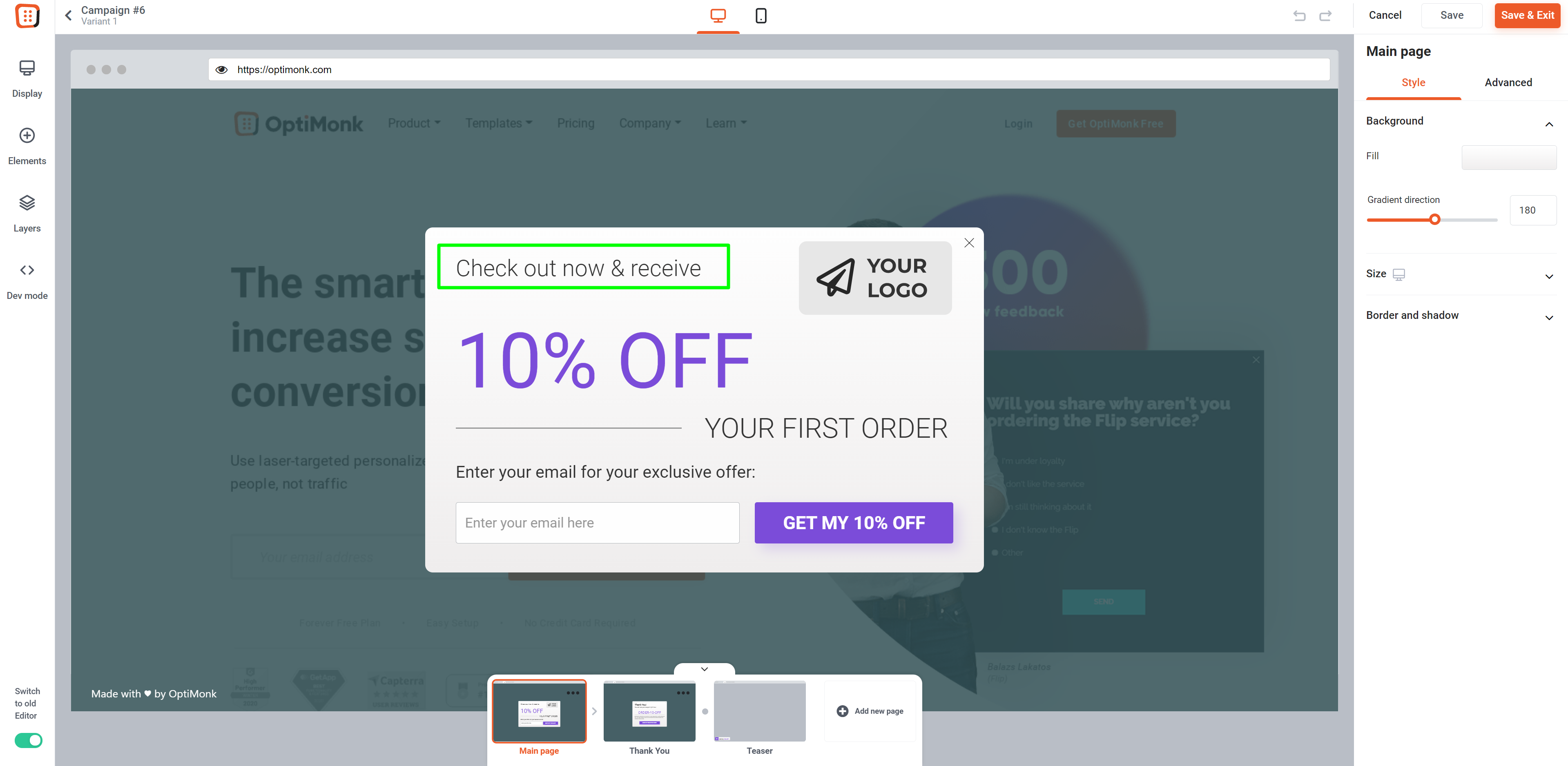 5. You will be able to choose a Font from a drop-down menu, or click on the Add sign to upload your own Font: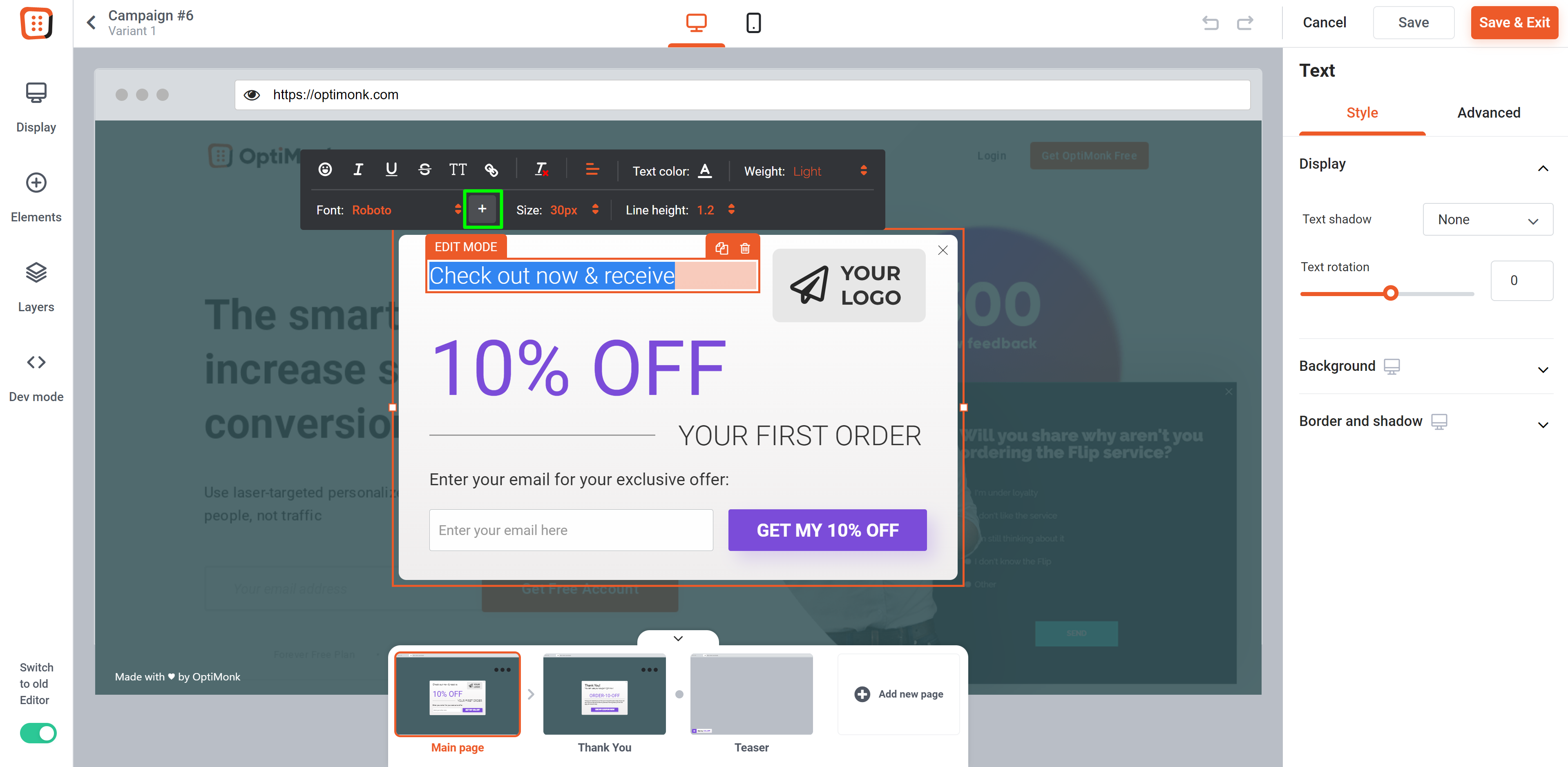 6. Click on Upload now under Custom fonts to upload your own: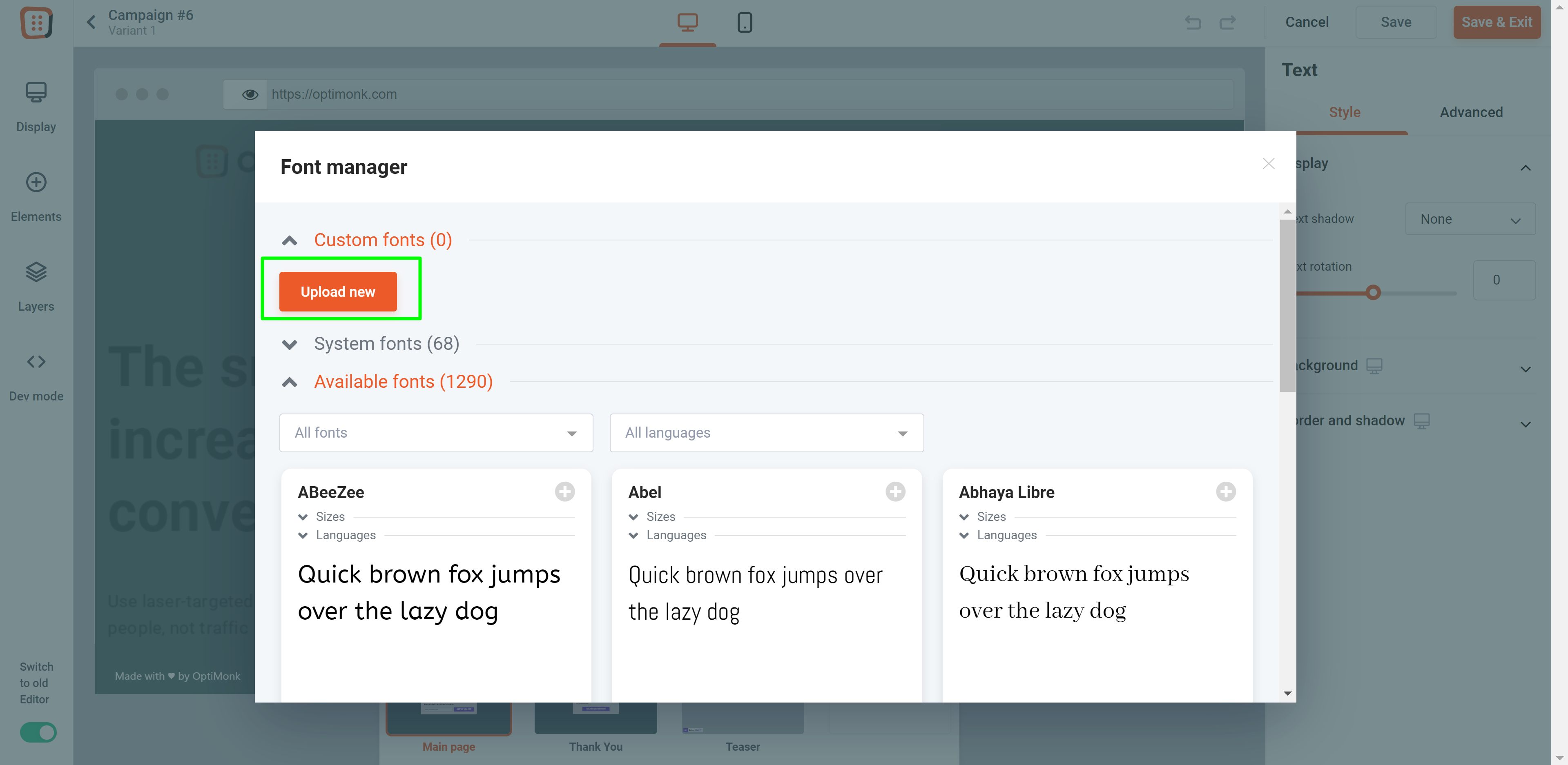 7. You need to upload a zip file that contains ALL the following font files: eot, svg, ttf, woff, woff2.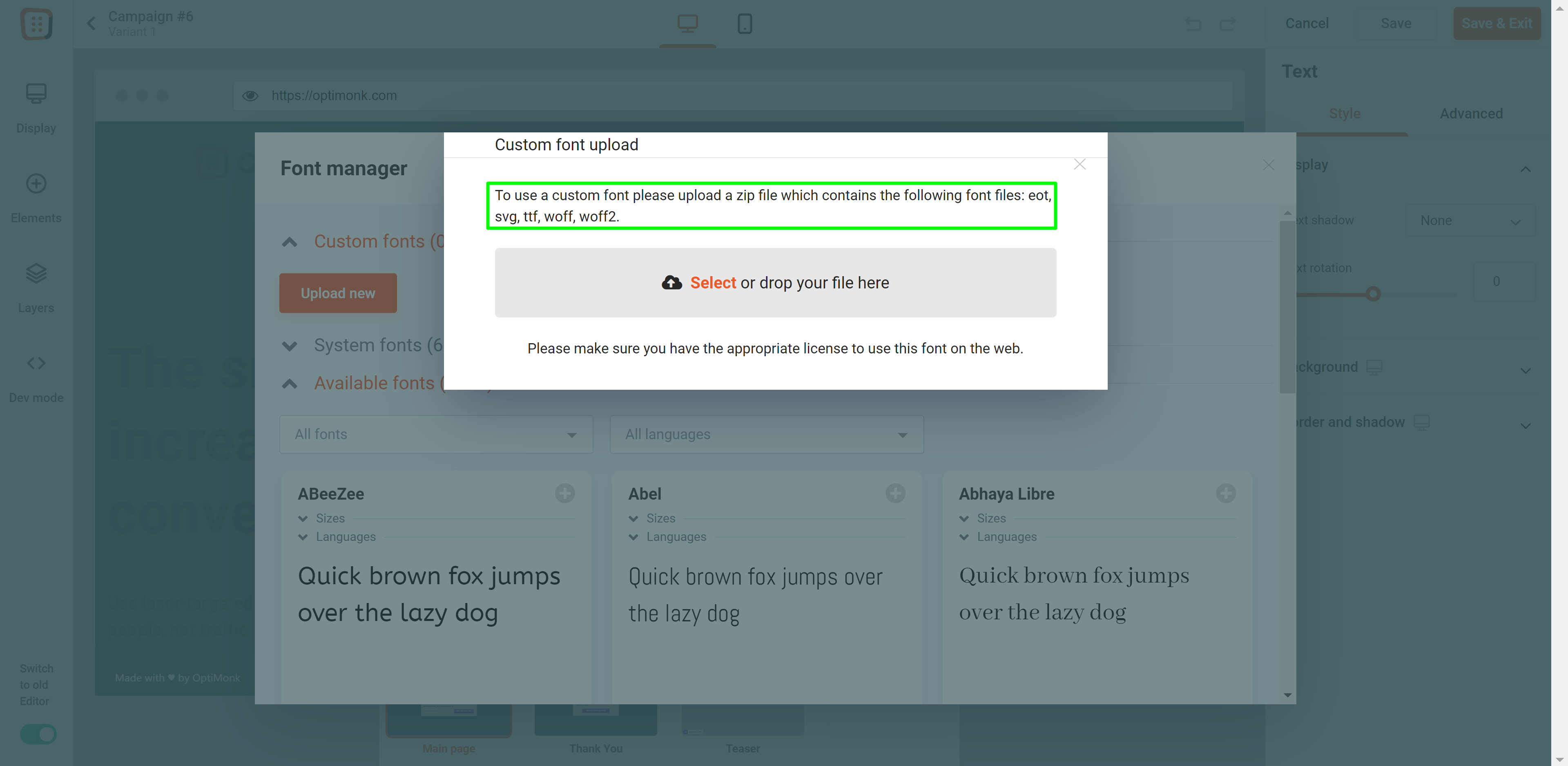 If you do not have all the above font files included in the zip file, you will get an error message in the bottom right corner when you try to upload your zip file: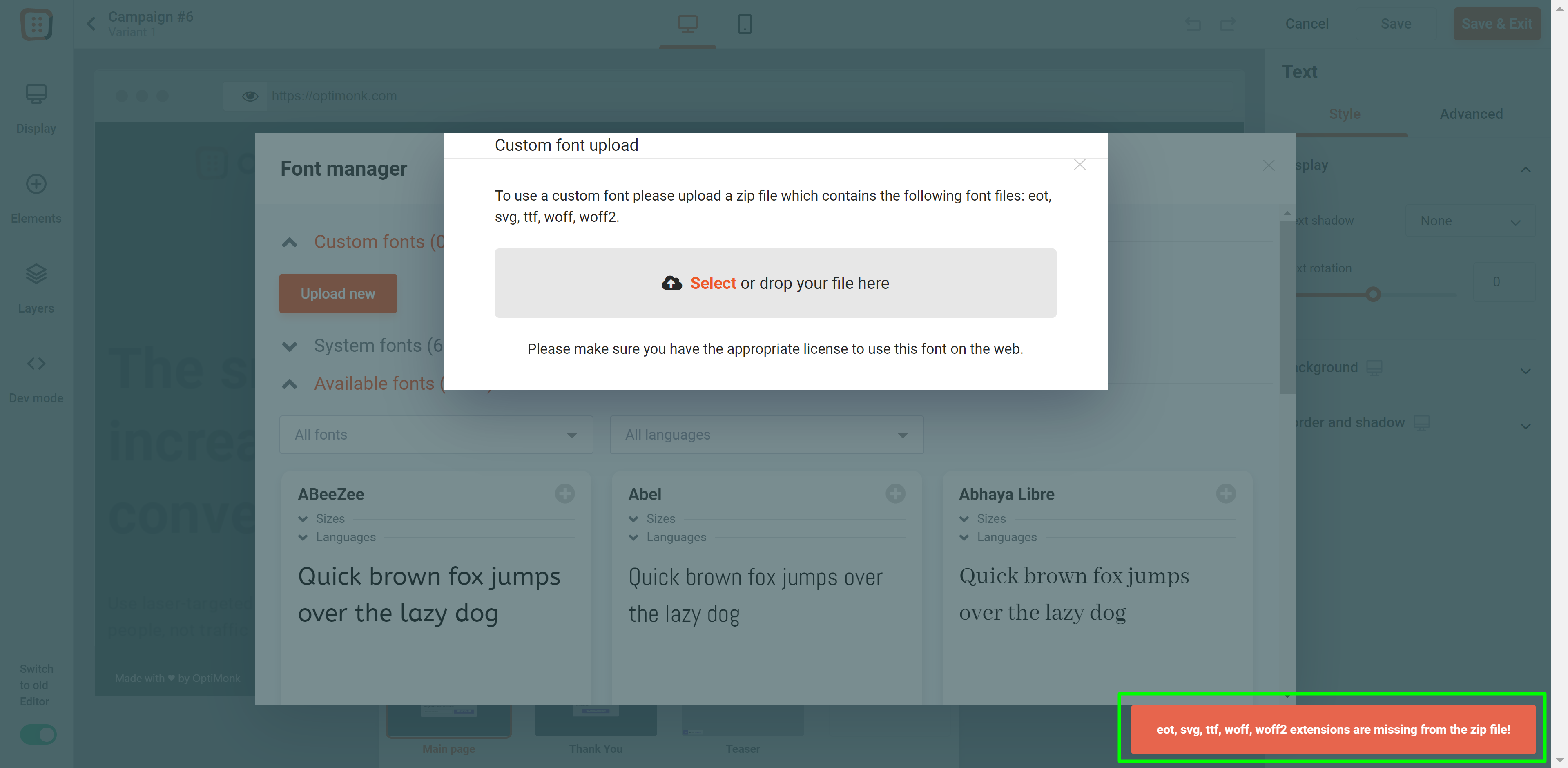 You could use a free tool like https://transfonter.org/ to convert your font file to all the required formats, then you will be able to upload the generated zip file to OptiMonk.
You will be able to further customize the font settings in the editor: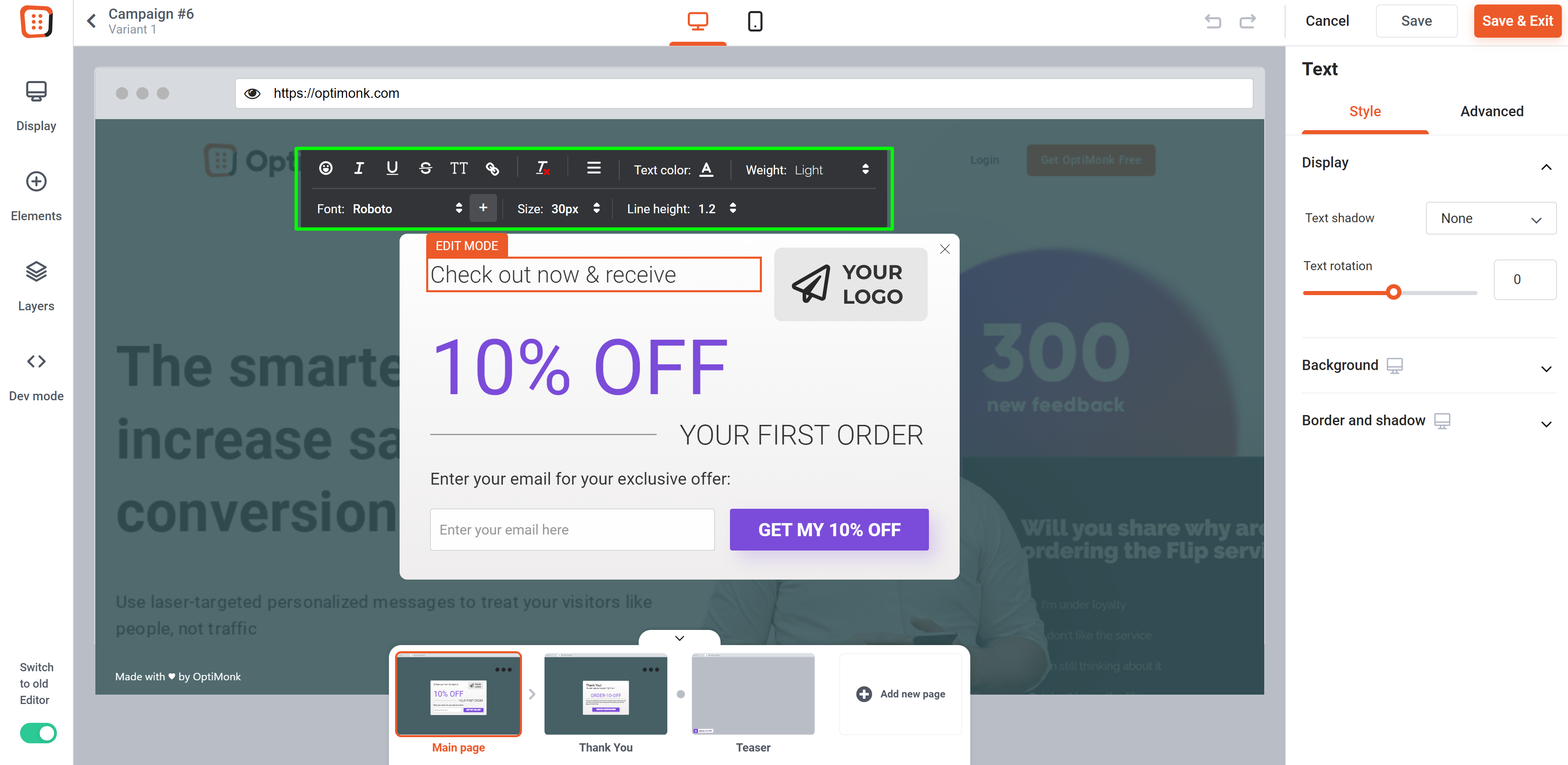 8. Click on Save or Save & Exit to save the changes you made in the Campaign Editor: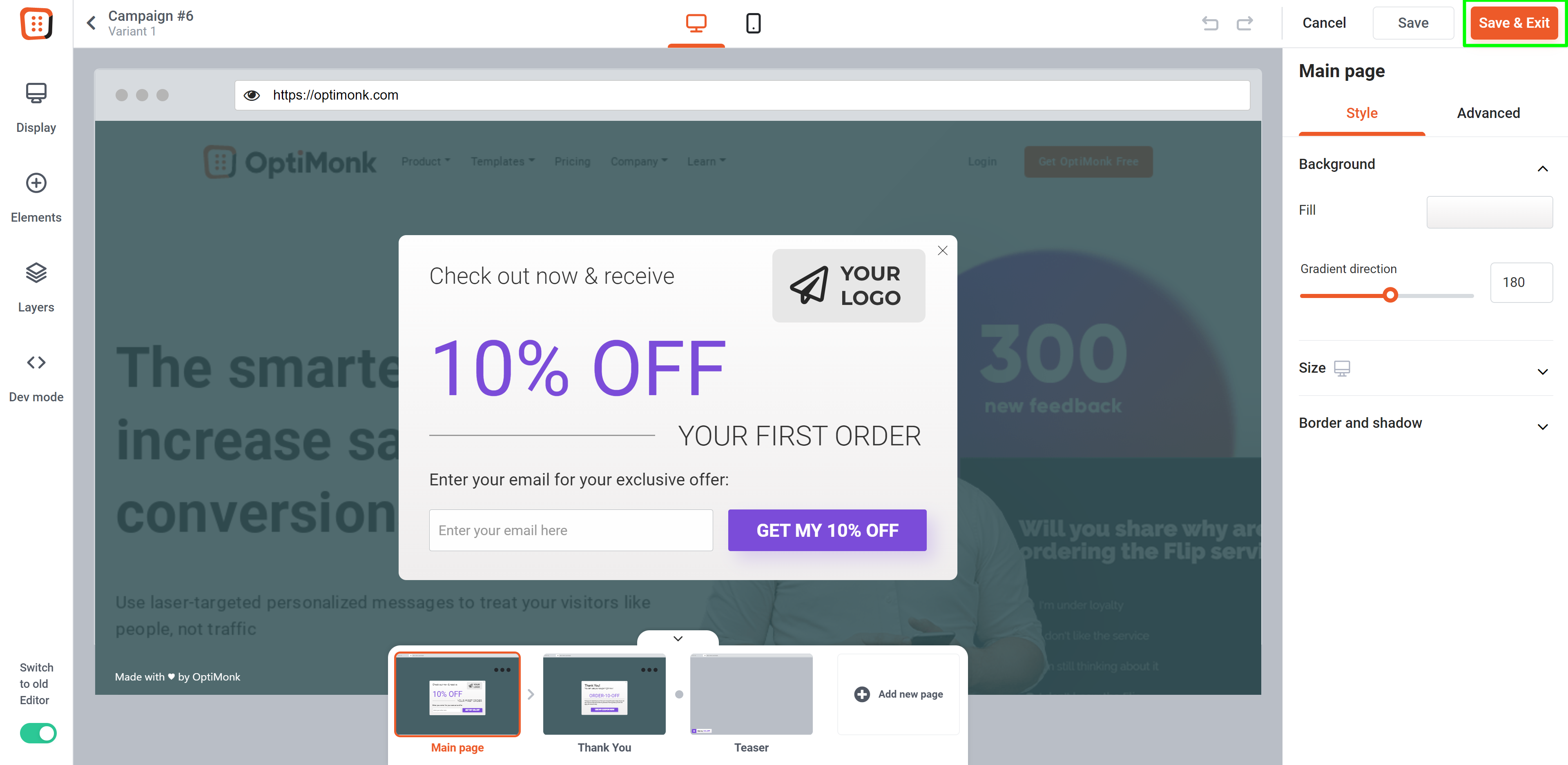 That's it! :) If you need any further help or have any questions, just let us know at support@optimonk.com and we would be happy to assist you further.