OptiMonk gives you an opportunity to show coupon codes on your campaigns, providing your visitors with discounts when checking out with your products. You have the possibility to use one, fix coupon code or use multiple, unique ones.
How to set this up? Just follow these few easy steps below:
1. You will need to make sure that your coupon code(s) is/are created and set up correctly in your store as well. All platforms have different ways of setting this up, however, let us help you by providing their own guides of the most commonly used platforms:
2. Once you were able to set up the coupon code(s) in your store, let's make sure your visitors will see the same one(s) on your OptiMonk popups
How to set up one, fix coupon code?
1. Log into your OptiMonk account and open up the editor of the campaign in question
2. You have two possibilities to show a coupon code to your visitors:
Using the Text element: As you would only like to show a fix code, you can easily drag and drop a Text element to your popup and edit the text to be exactly the same as the one you set up in your store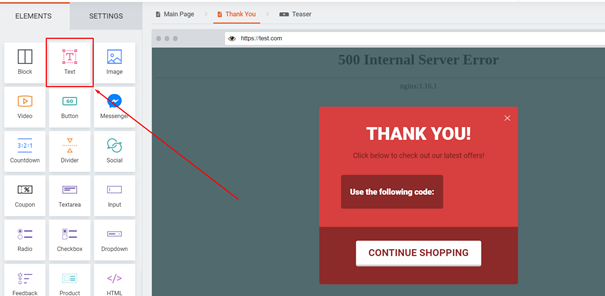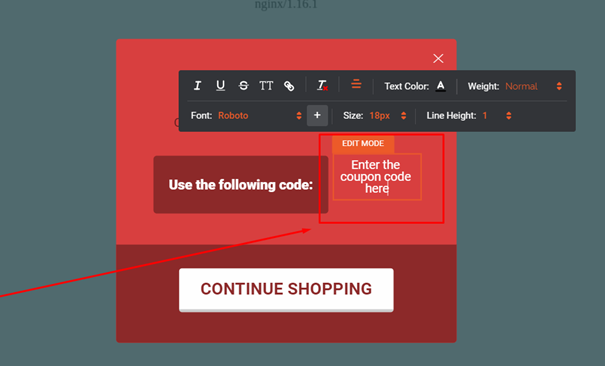 Using the Coupon element (recommended): You can also use our coupon element, which was created especially for coupon codes. You can easily drag and drop it to your popup as well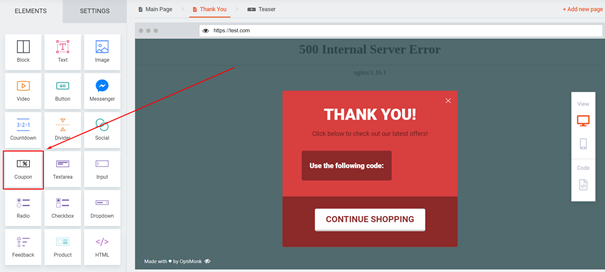 Once you were able to drop it on your popup, you will see its settings on the left. As you can see, you are able to select its type to be Fix or Unique. As you would only like to show one, fix code for your visitors, make sure that Fix is selected. Now all you need to do is to edit the Coupon to be exactly the same as the code you created in your store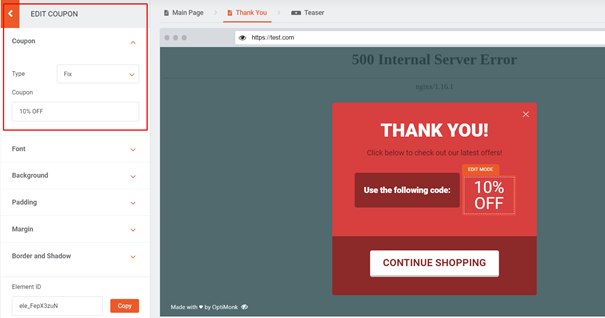 3. This is it! You are done, all your visitors will need to do is copying this code from the popup and pasting it at checkout
4. Note: In case you have a Shopify store, we have an extra function, making it easier for your visitors to redeem the coupon code. You are able to change the On Click action of your button to immediately add the coupon code to the cart without the need to manually copy-pasting it to the cart page. To set this up, you will need to use the coupon element and not a text element. Then click on the button on your popup and select Redeem coupon as the On Click action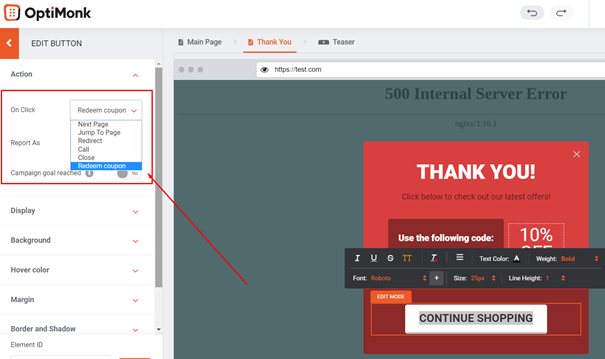 How to set up multiple, unique coupon codes?
OptiMonk gives you an opportunity to provide unique coupon codes to your visitors. This will guarantee that one visitor gets one coupon code only once at a time.
In order to set this up, please follow the next steps:
1. Once you already generated the coupon codes in your store, log into your OptiMonk account and open up the editor of the campaign in question
2. Use the Coupon element by dragging and dropping it to your popup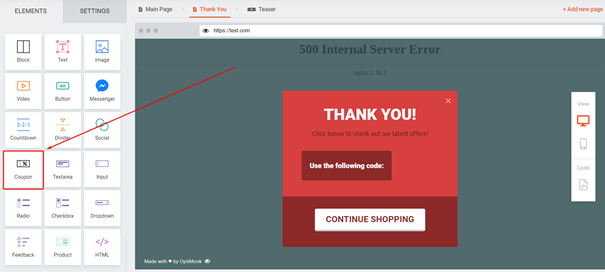 3. Then, on the left side of the page switch the Coupon Type from Fix to Unique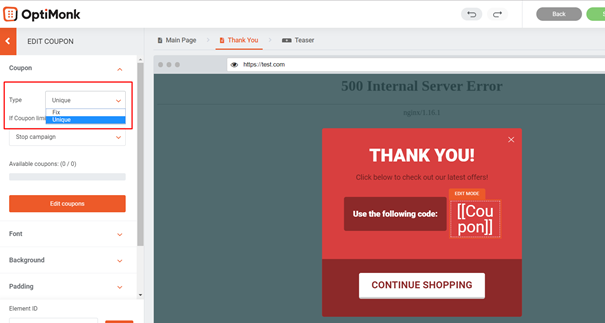 4. Then click on the Edit coupons button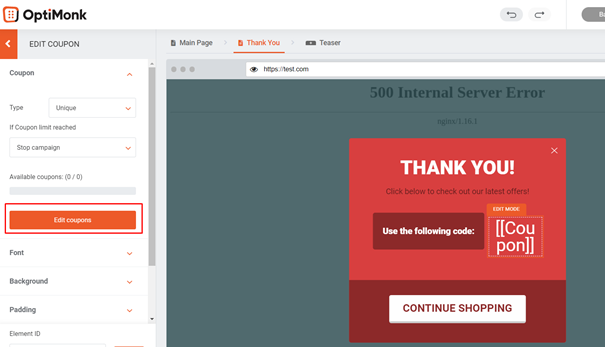 5. The next step is to upload your coupon codes. You can put them down manually, divided by comma or upload a .txt or .csv file with the generated coupons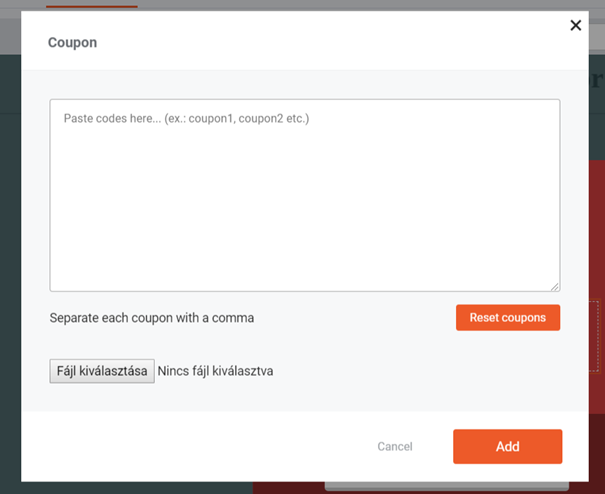 6. Note: Once the coupon codes are uploaded, you can track how many of them have been seen by the visitors earlier and how many of them are left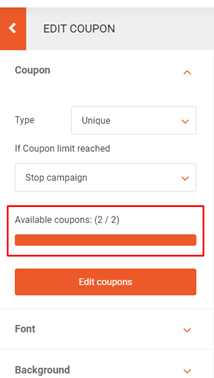 7. If all of the coupon codes have already been seen by the visitors, you can decide on what should happen next:
The campaign will no longer be displayed
You can leave a message to your visitors that the coupon code is no longer available (for example, if you run a limited promotion). You can set this up here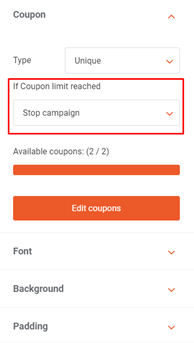 8. This is it! You are done, all your visitors will need to do is copying this code from the popup and pasting it at checkout