The sidemessage is one of the 4 campaign types you can create in OptiMonk. It is a good solution if you have some unused space at the sides of your website, or if you sometimes feel that the popups are too pushy but still want to use some eye-catching marketing tools on your site. Why? Because the sidemessage always stays visible on the side of the webpage as long as your visitors are browsing.
With the help of the OptiMonk sidemessage, you can:
Build an e-mail list
Promote your best offers and products
Direct traffic to your best sites
Collect feedbacks
Advertise your social network sites
To create a sidemessage, sign in to your OptiMonk account, and click on the "Campaigns" on the top bar, then choose the "New campaign" button. On the left side, you can see the filter options. Click on "Sidemessage" and choose the best template for your website!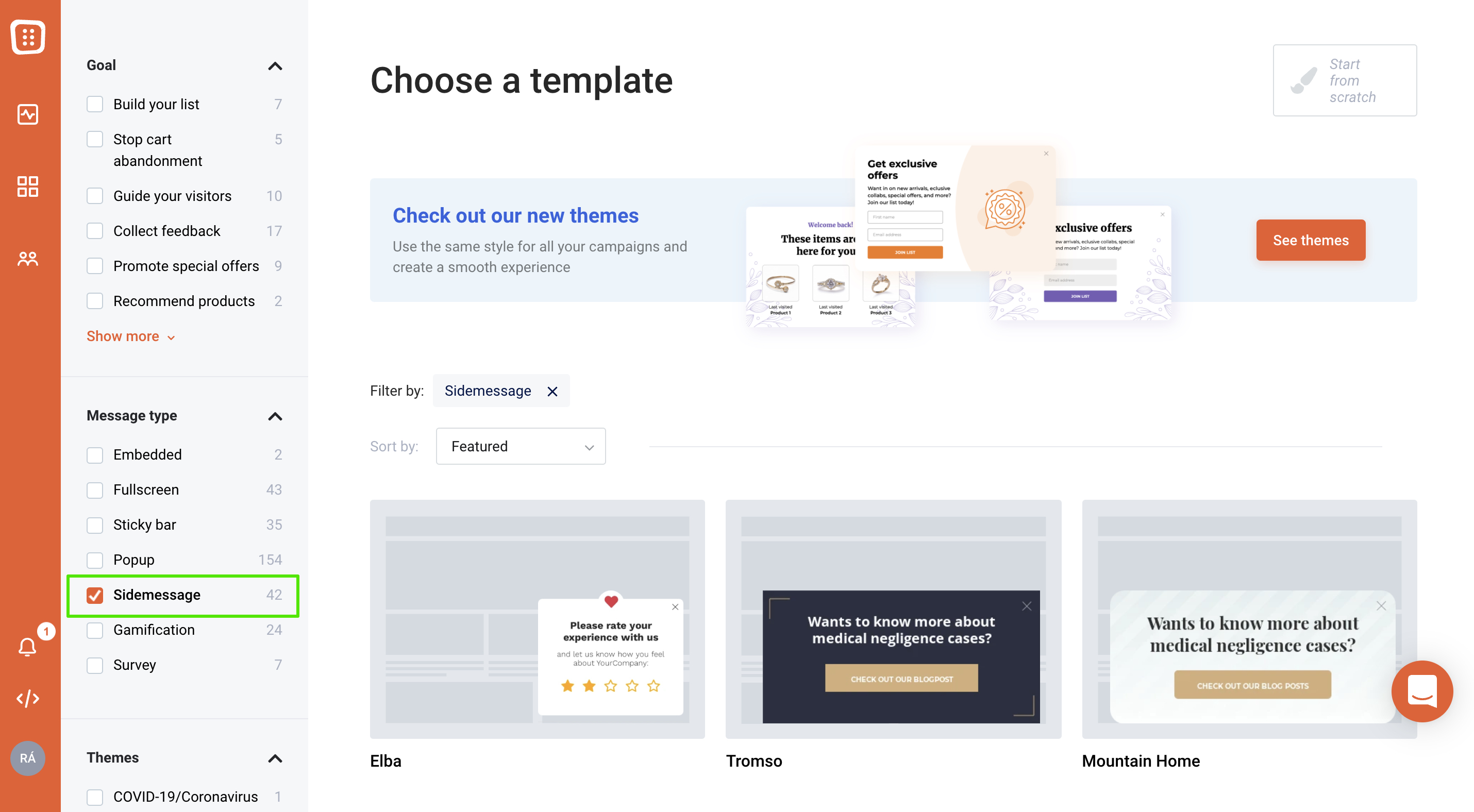 If you have selected the template, the same editor will follow that you use when creating popup campaigns. Click on any part of the sidemessage and you'll be able to modify the number of columns, colors, add new elements or remove them, etc. Make sure that your message fits your website's style and colors.
Like with other campaign types, you can choose the positioning of the sidemessage, as well. To do that, click on the "Display" option on the left side, then choose the "Position". After that, you will see the icon of a screen, showing the position of your sidemessage. You can modify it by clicking on a different small rectangle.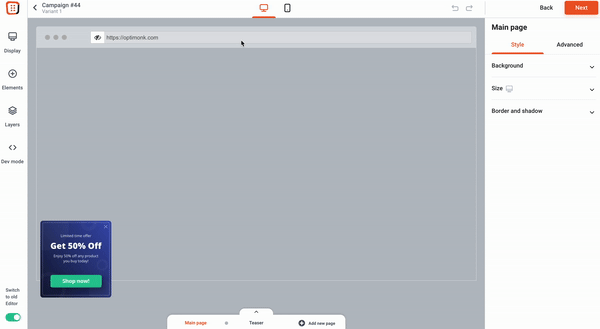 Here's another tip: If you add the name and a picture of your colleague to the sidemessage, you can make it even more personal! The message will look just like a chatbox.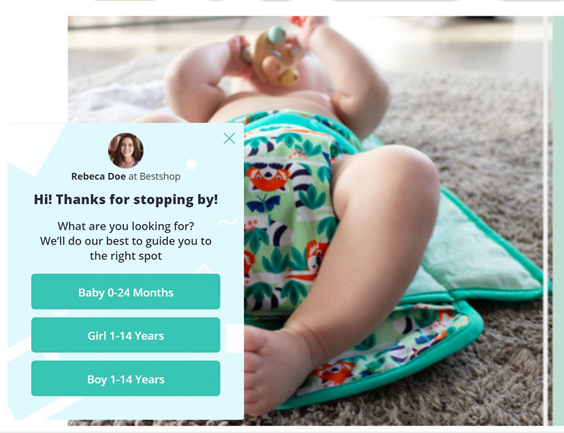 If you are ready with all the modifications, click on the "Next" button in the top right corner. On the next page you can set up when your campaign will show, and who should see it – just like you do with every other popup campaign.
If you are ready, click on the "Next" button in the top right corner again. All you have to do now is to finish the activation. It wasn't that hard, was it?
That's it! :) If you have any further questions or need any help, just let us know at support@optimonk.com and we would be happy to assist you :)