We have recently updated the Campaign Editor of OptiMonk to improve the editing for the Mobile view. The new features will allow you to create a great on-site journey for your visitors using mobile devices, comparable to the desktop experience.

Now, you can edit the following settings separately from desktop:

Margin, padding, mobile width




Text align and text size ratio

Different image for mobile view




Button display (size, width, and alignment)




Input fields (text alignment, font size, width, and height)



If you click on any element in the mobile view, you will see that some options on the right will have a new icon next to them. These icons indicate that the option can have a separate value for mobile and desktop view: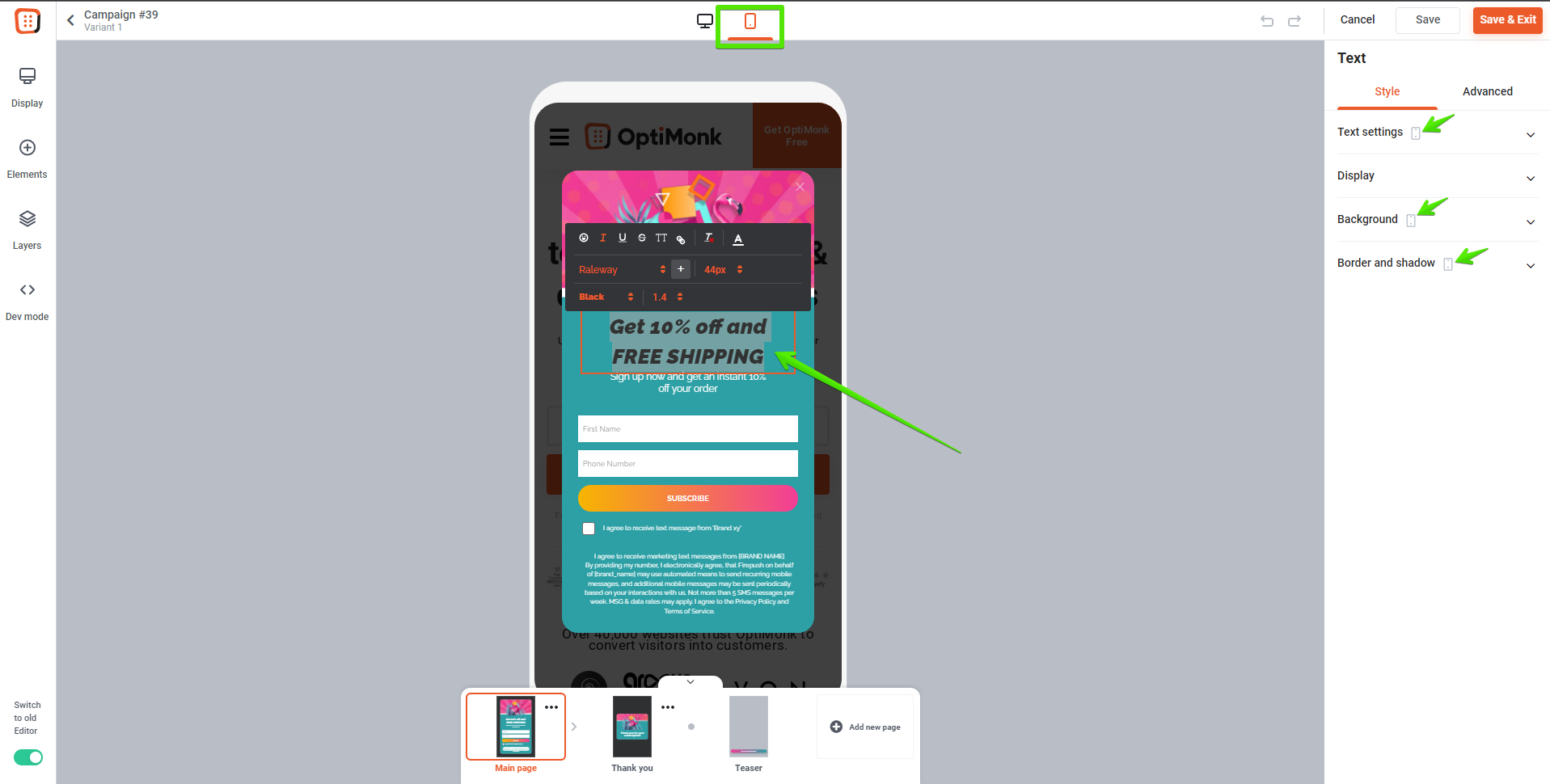 Also if you click on these icons you are able to switch device preview: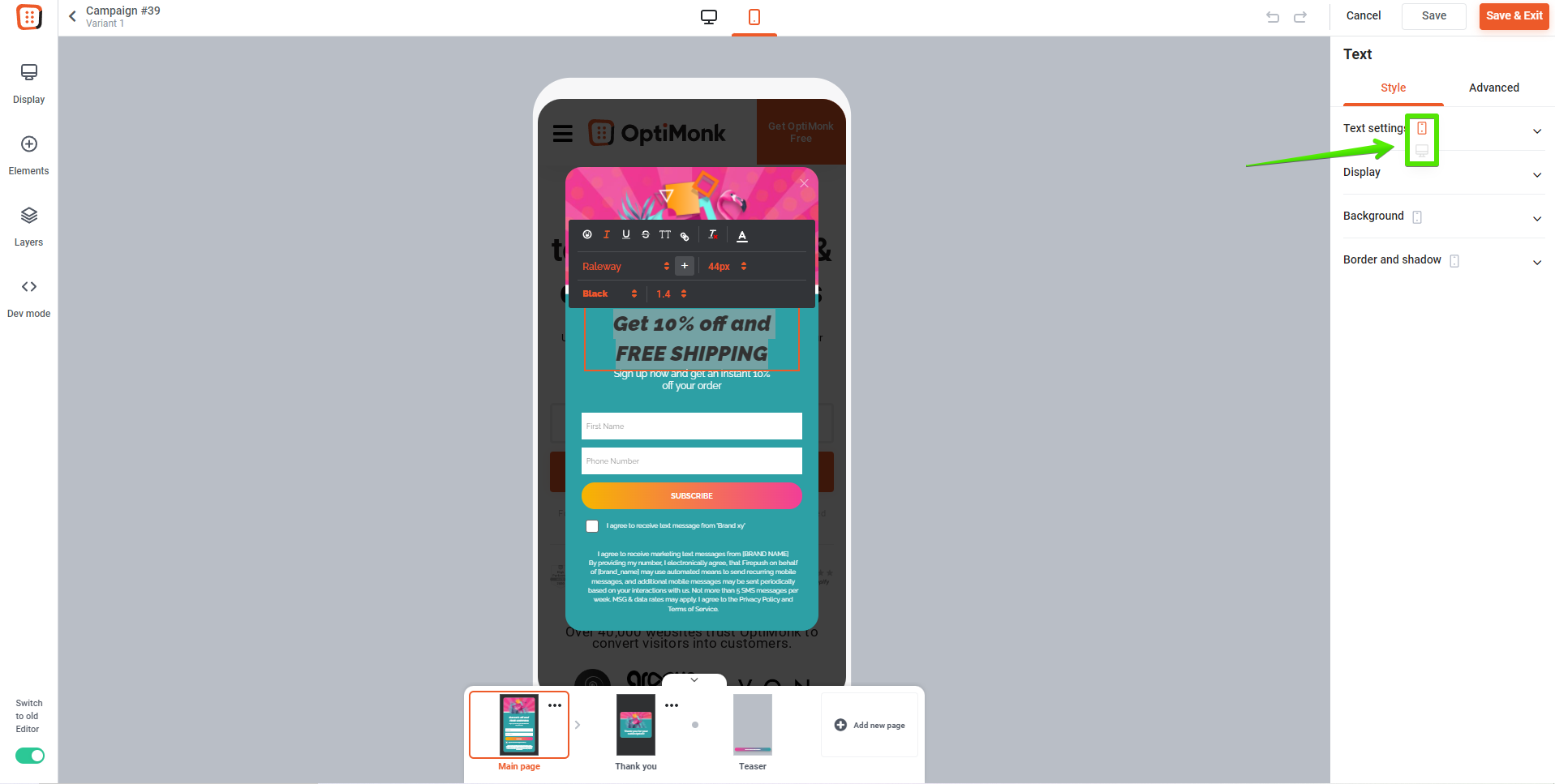 You will also find a new Responsive section under Advanced when you click on any element, with two options: Hide element on desktop and Hide element on mobile: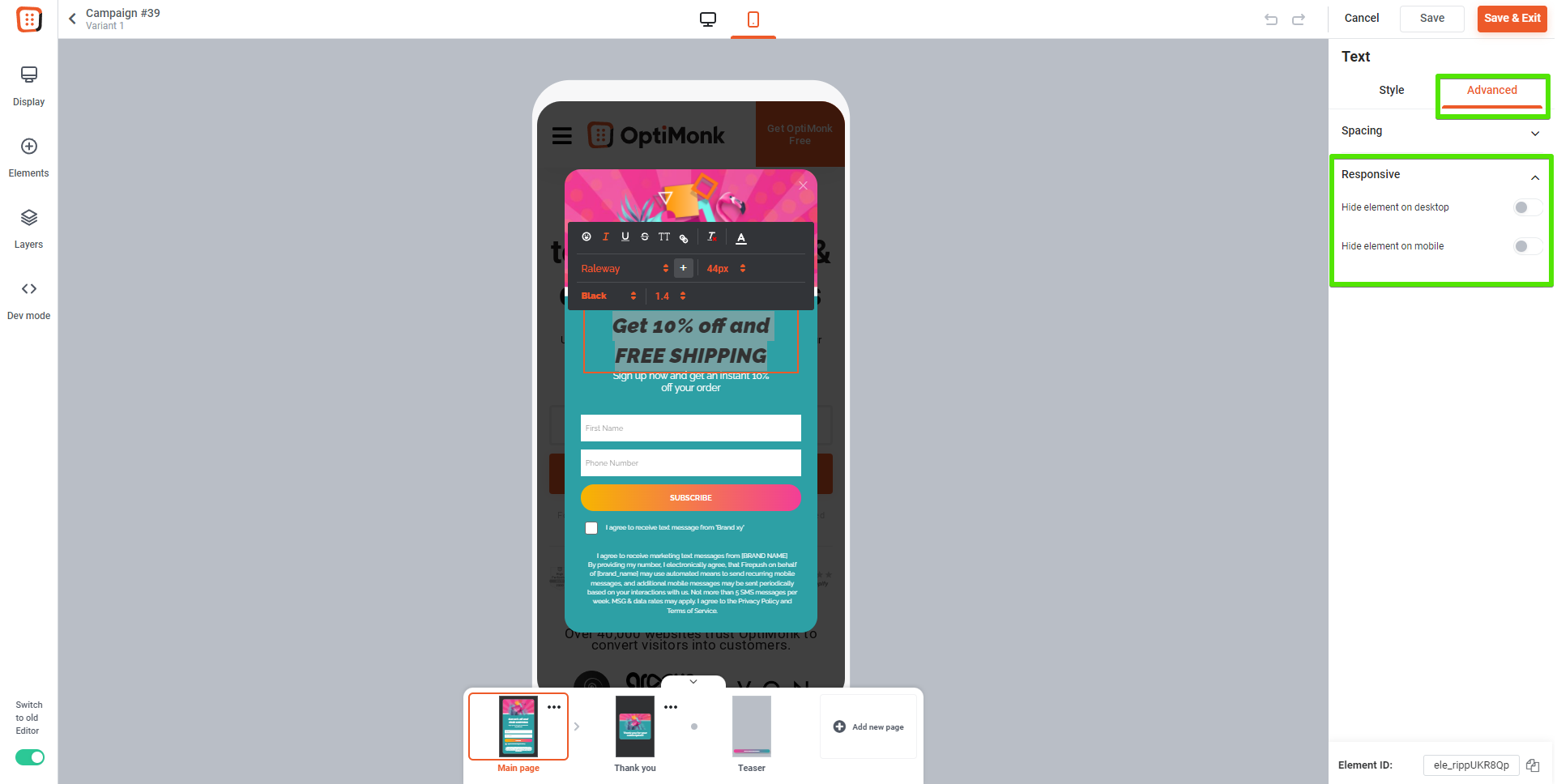 With this option, you'll be able to hide an element on the given device.

One more thing: if any element was hidden, you'll see it under Layers. For example, the image on this campaign is currently hidden on desktop and it's only visible on mobile devices: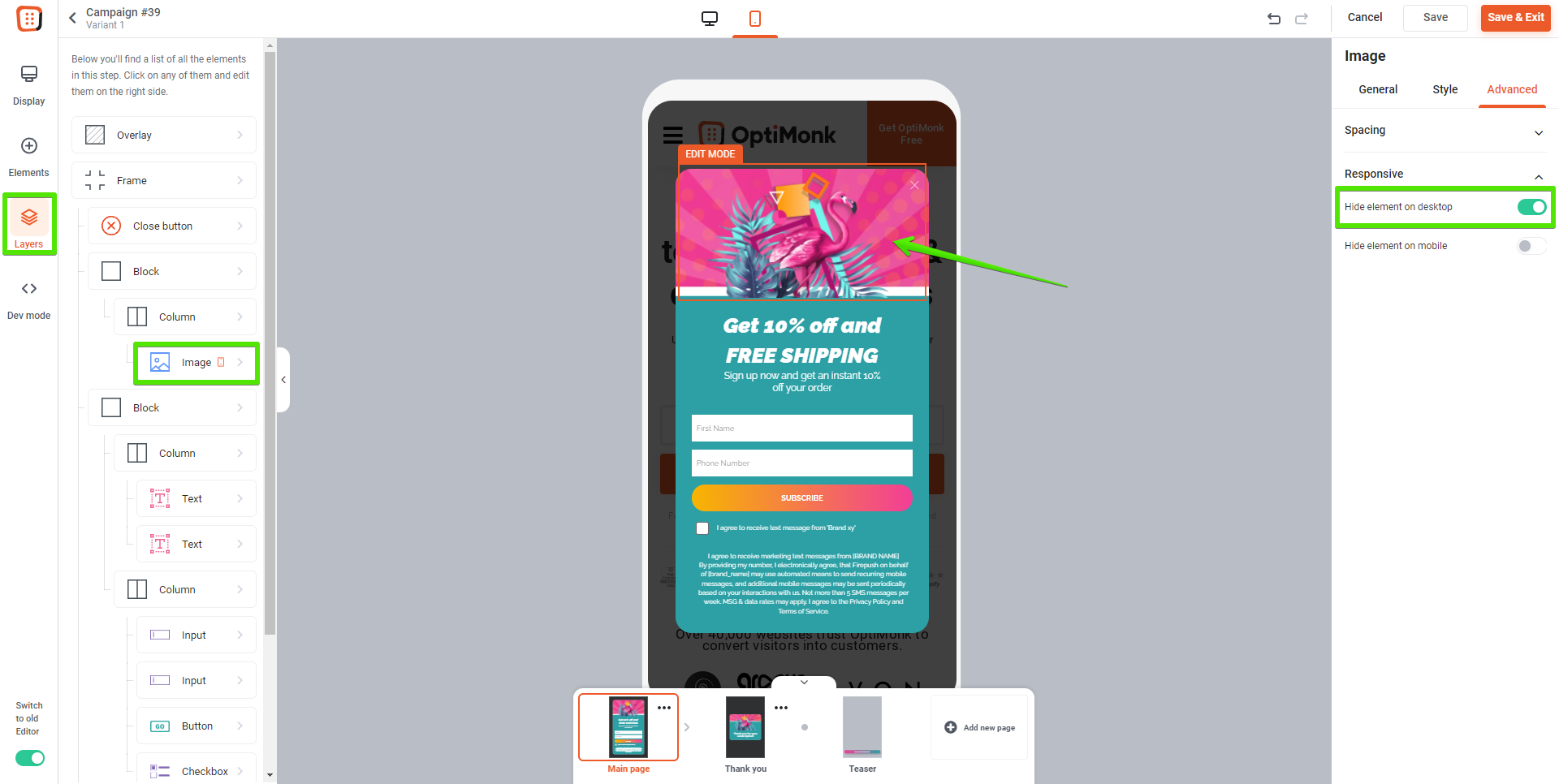 We hope that this feature will help you to customize your OptiMonk campaigns more than ever before.
If you have any further questions or need any help, just let us know at support@optimonk.com and we would be happy to assist you :)