If your account reaches the monthly pageview limit, you will see an alert message on the top of the page when entering your account and your OptiMonk campaigns will be paused temporarily.

You can always check your website's pageviews in your account if you click on your initials: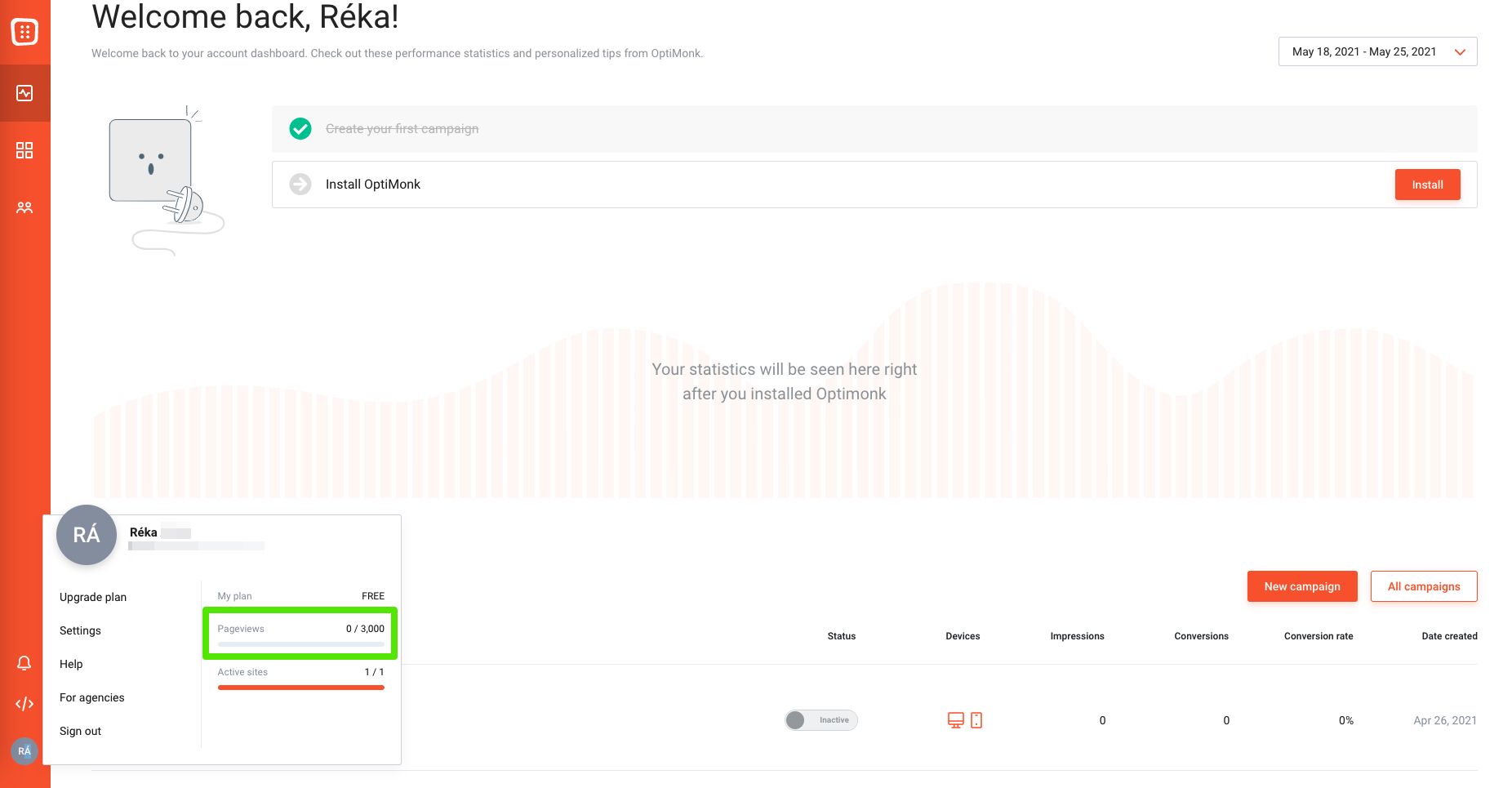 You will also receive a reminder via email when your website's pageviews reach the 80% of the limit and also when they exceed the limit.

In order to re-activate your campaigns, there are 2 options:
You can upgrade to a higher plan or
You can wait until your counter will reset on the 1st day of the next calendar month. We reset the pageview number to zero on this day globally for every customer. This monthly period is different from the payment cycle that you have.
Hint: we'd recommend opting for the first option because while your campaigns are inactive, you are losing customers. Plus, if the number of your monthly visitors are higher than allowed in the current plan (you can check that in your Google Analytics account), the best choice for you would be to upgrade to a higher plan that suits the current number of your pageviews/month, as if you decide to upgrade, because then you won't have to face this issue again.

If you have any further questions or need any help, please contact us at support@optimonk.com, we would be happy to assist you :)