We are thrilled that you are interested in our Affiliate Program! :)

When you are our Affiliate Partner, we provide a lifetime revenue share for every subscriber registered through your partner link. You can easily earn ongoing monthly revenue by referring other businesses to OptiMonk. You can earn up to a 30% share of the revenue. Our top partners earn over $5,000 each month from referrals.
The below figures show the revenue share in % based on the number of active subscribers: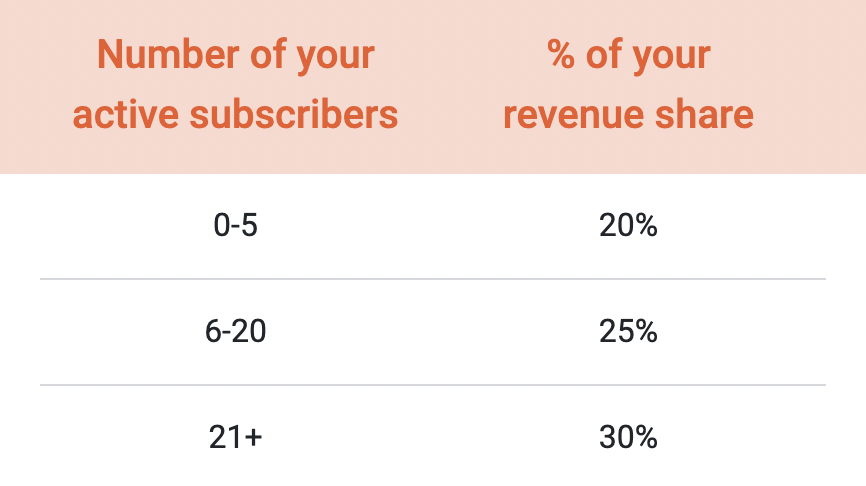 In addition to the lifelong recurring commissions, we offer our Affiliate partners an easy-to-use partner dashboard where you can track your visitors, trial signups, customers, commissions and get paid easily.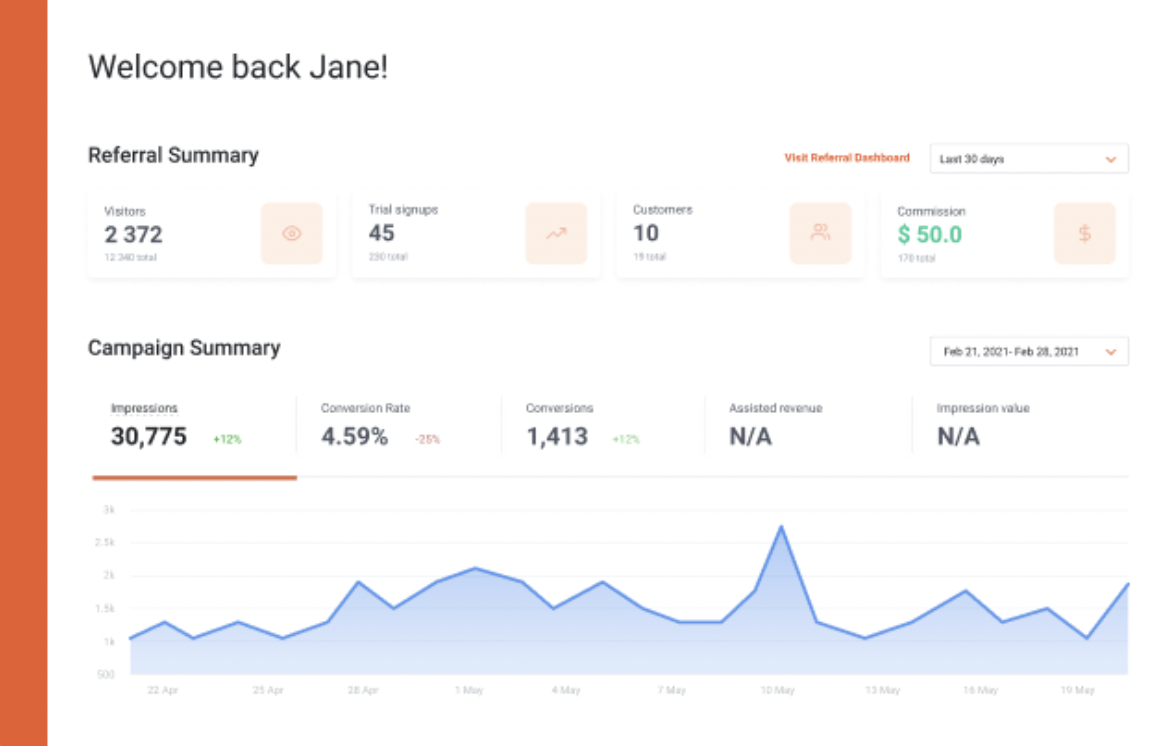 Moreover, you will:
Get your personalized landing page & popup collection.

Have the possibility to create your own private templates accessible only for your clients.

Get access to exclusive benefits and resources to help you maximize the commission you earn and level-up your business.

Get matched with a dedicated Partnership Manager from OptiMonk to help you with onboarding, implementation, sales, and growth strategy.
Join the OptiMonk Affiliate Program
Is your main goal to help eCommerce stores grow while making money for your business? If you are a content creator, entrepreneur, or OptiMonk user who would like to help us personalize the world of online shopping, then it is very likely that we will be a perfect match! Get started today by registering your Affiliate account
If you have any further questions or need any help regarding our Affiliate Partnership, please contact us at partnership@optimonk.com, and we would be happy to assist you :)