How to set up a multilingual popup?
As you can easily adjust the text of OptiMonk popups, you can add a text of any language of the world.
If your website is multilingual and the domain name stays the same but the URL modifies, please do the following:
Create the campaign in the language you prefer, then go to 'Settings summary', click on 'Edit settings' then click on 'Select who should see the popup' and please choose the option for 'Current page/URL'.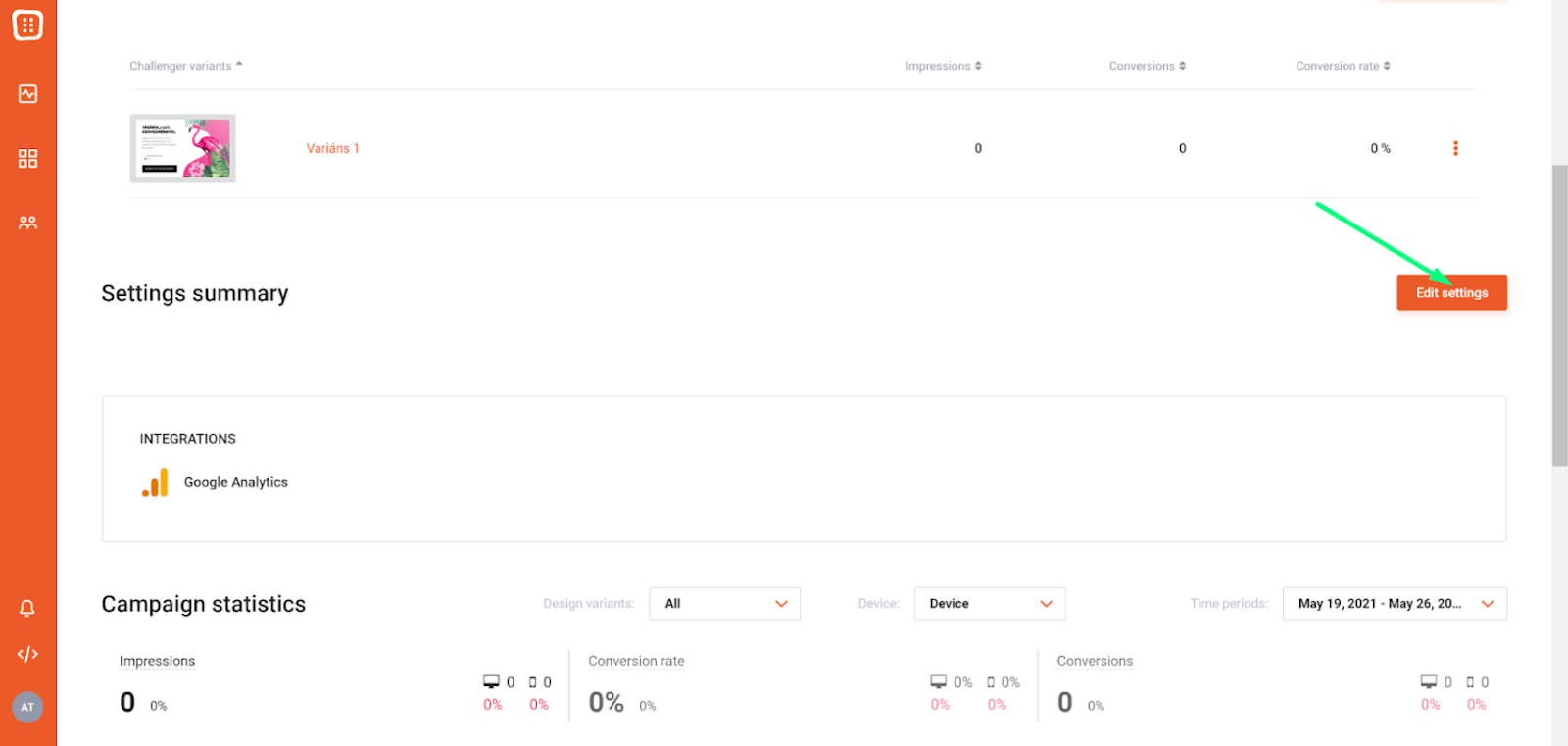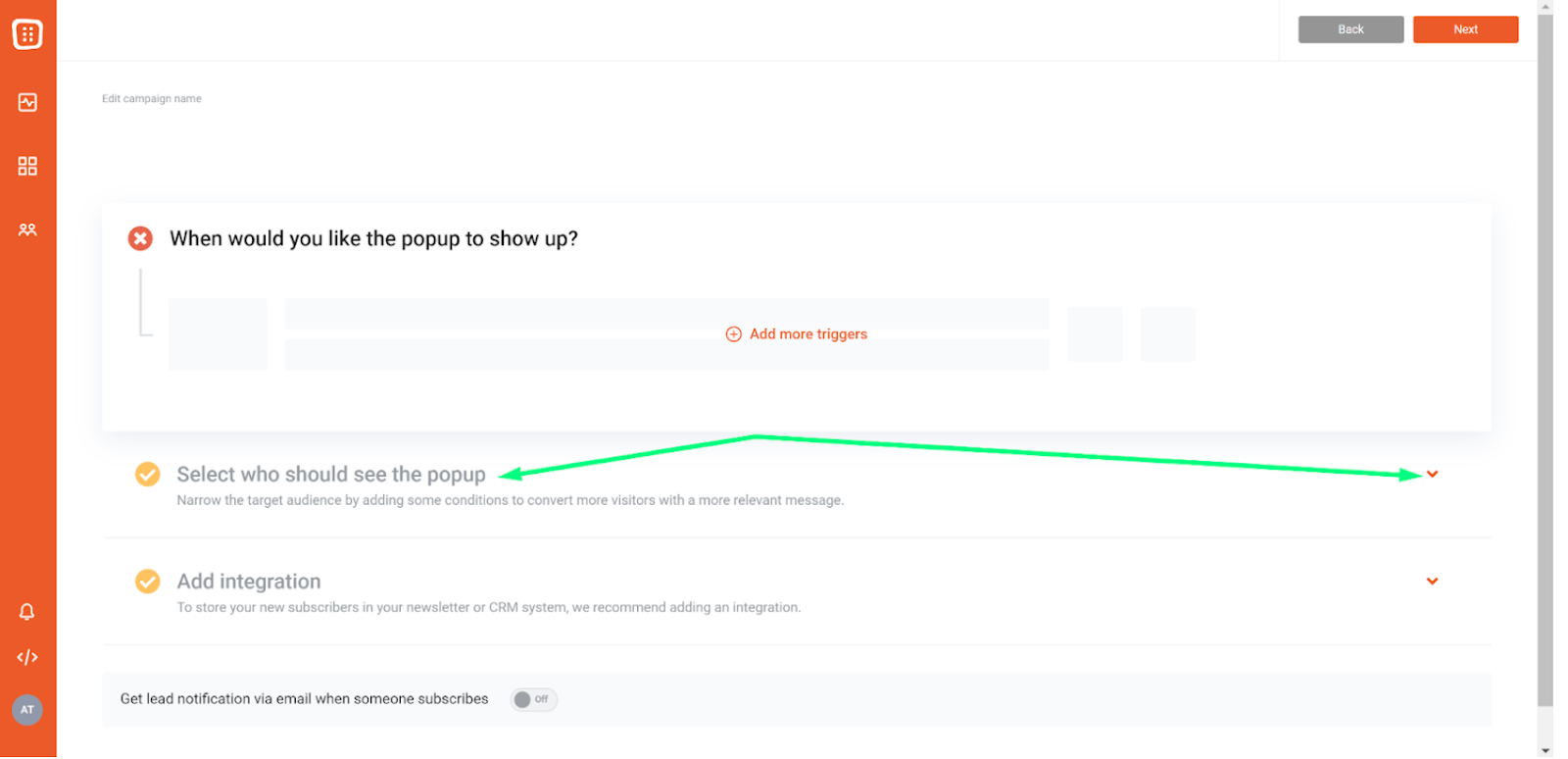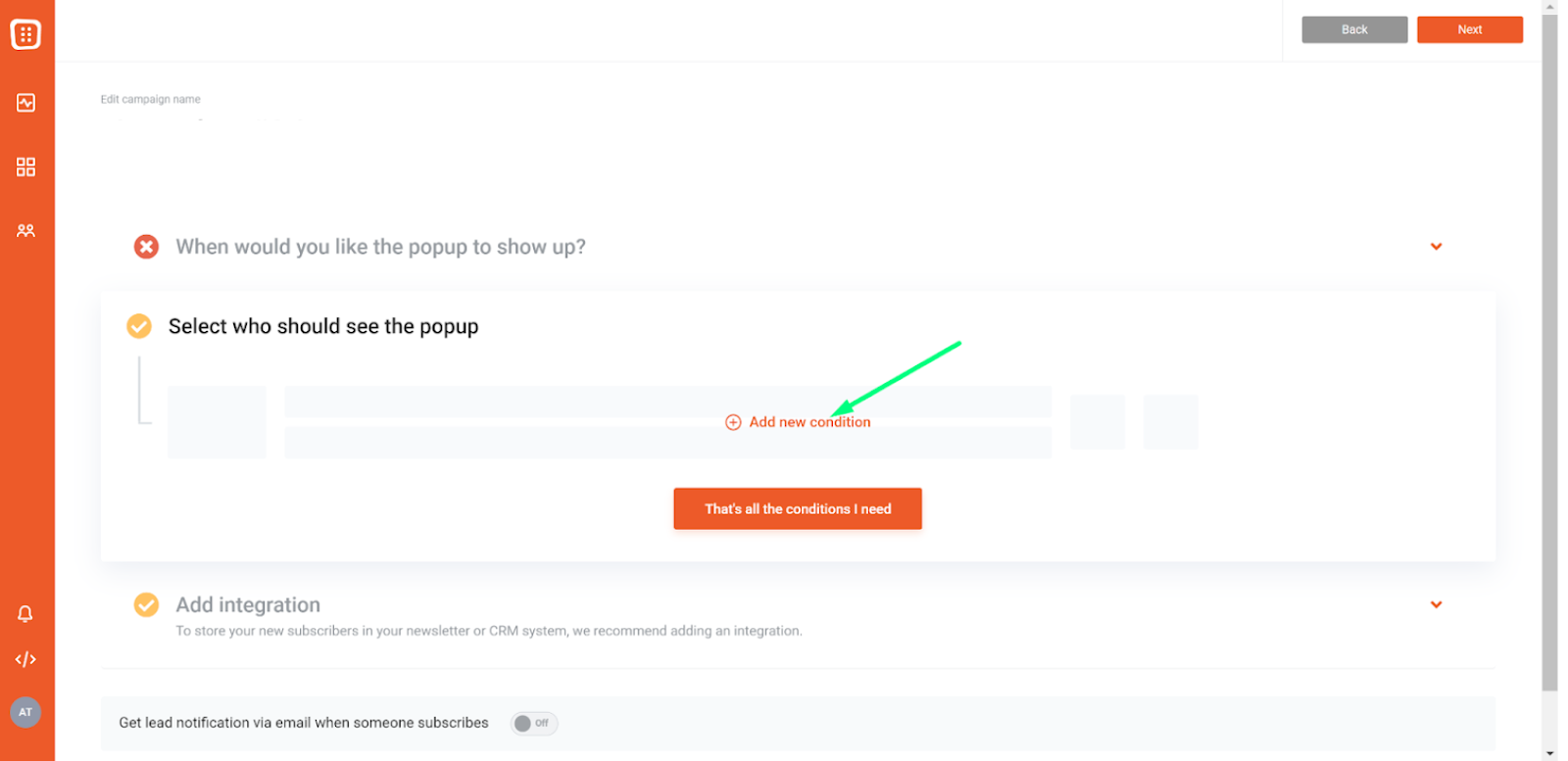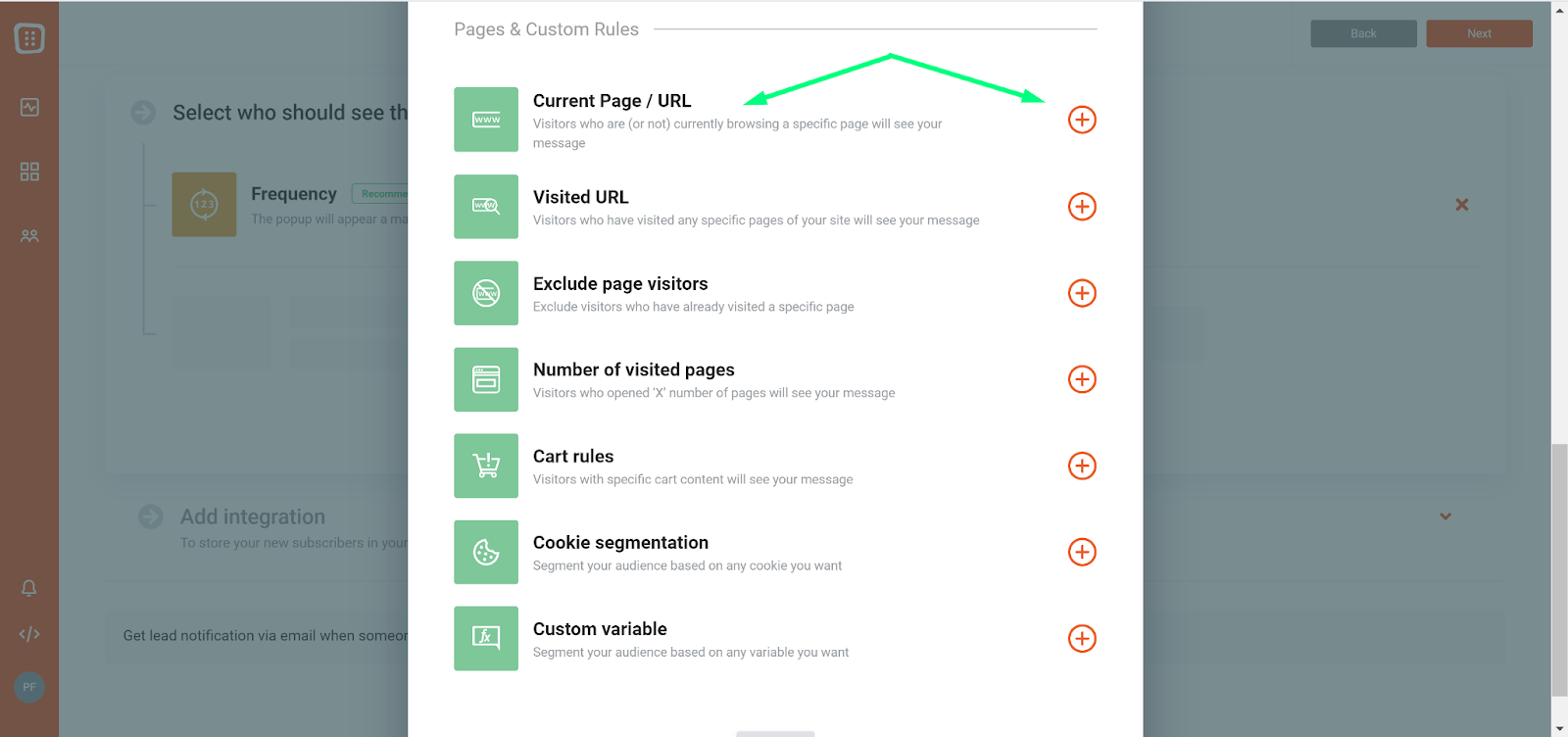 From the 'On all' dropdown you can choose where you want to display the popup, and after that you will need to select 'equals' from the 'where URL' dropdown and add that part of the URL which indicates the chosen language (by the visitor) of your site, for example: ro/ fr/ de/ es/ etc.
Once you have finished this step please click on "+ Add new" select "doesn't equal" from the 'where URL' dropdown, and by clicking on '+Add new' again and again you can add those part of the URL addresses of the other languages of your site. Please see below: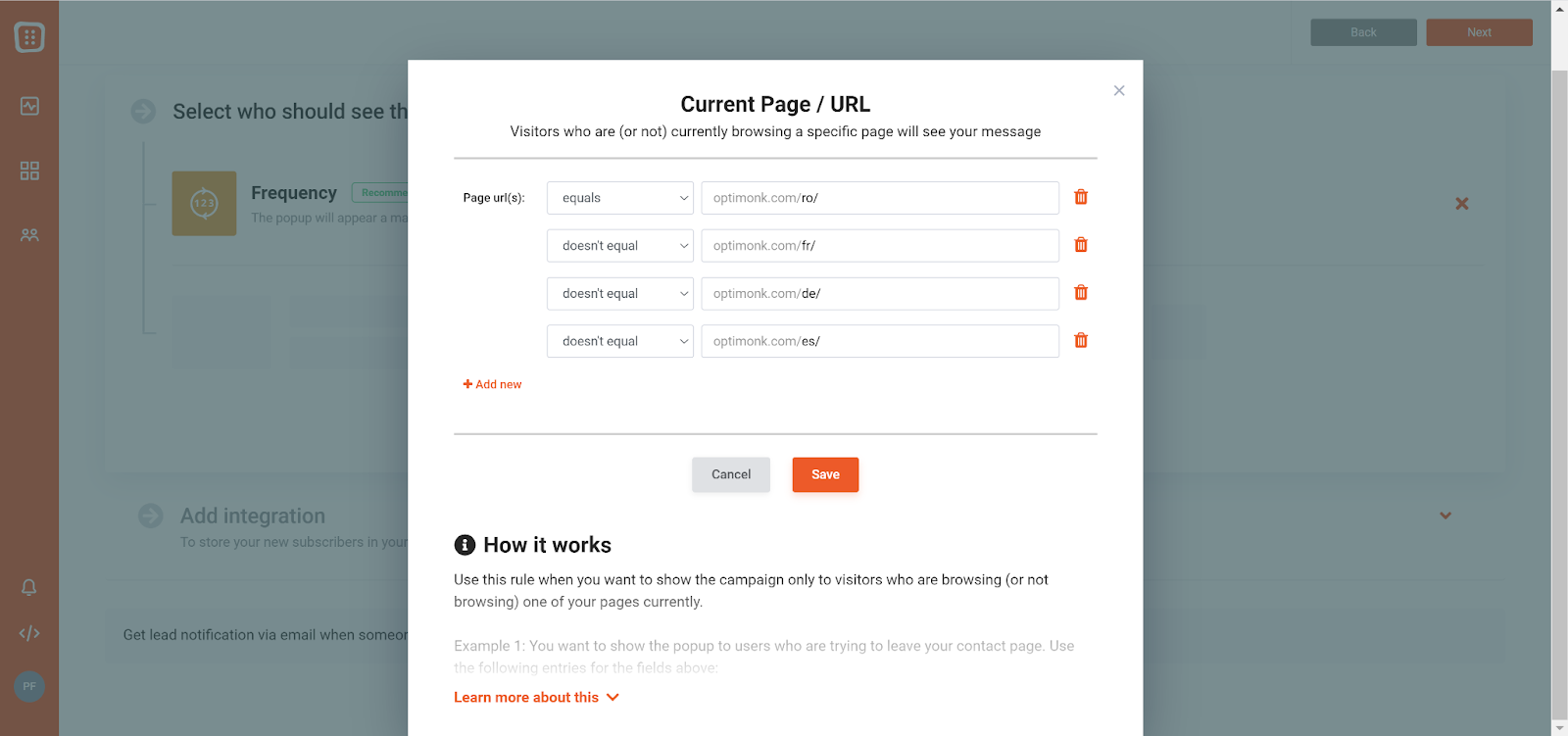 This way you can prevent the campaign of a given language from appearing on the site of an alternative language.
Depending on how many languages you use on your website, you need to set up the same number of campaigns and do the settings for each of them separately.
If you have any further questions or need any help, please contact us at support@optimonk.com, we would be happy to assist you :)