Klaviyo's advanced segmentation helps merchants create highly personalized flows with relevant offers for each segment. If your store is integrated with Klaviyo, OptiMonk allows you to target popup campaigns specifically to any of your existing Klaviyo lists or segments.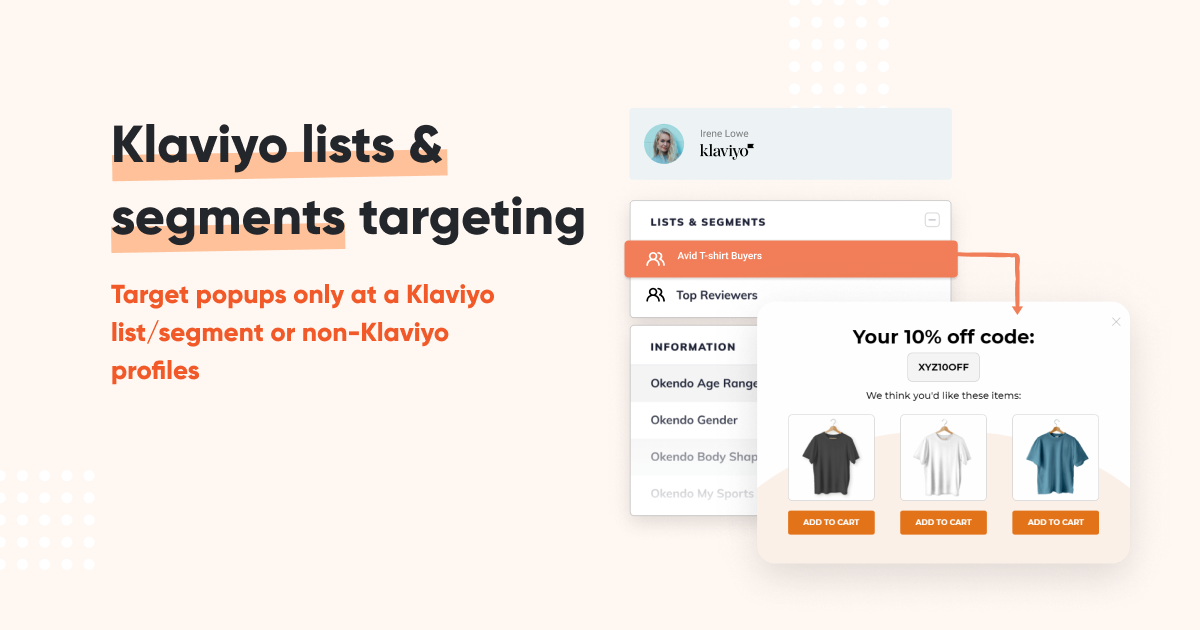 More specifically, using the Klaviyo lists & segments targeting condition, you have two options
don't show a campaign to any Klaviyo profiles,
display the campaign to any Klaviyo list or segment.
💡 To use this targeting condition, Klaviyo integration must be set up with your OptiMonk account. If you're not familiar with how OptiMonk's Klaviyo integration works, you can find more information here.
❗ Please, note that OptiMonk considers the following visitors as anonymous visitors:
have recently cleared their cookies,
are using a new device to browse,
are browsing in incognito mode
Target popup campaigns at any Klaviyo list & segment
💡 To use Klaviyo's List & Segment Targeting, you need to have Klaviyo's onsite tracking code on your website. If you are using a Shopify, WooCommerce, or Magento store, this code is added automatically when you set up the Klaviyo integration for your site. If you use BigCommerce or Wix, you will have the option to add this code when you are setting up the Klaviyo integration by checking the setting Automatically add Klaviyo onsite JavaScript in Klaviyo. If you are using a different store, you can also add the required tracking code manually. For more information, please check the following article: Getting started with Klaviyo onsite tracking
Please follow the below steps to target a popup campaign at any of your pre-existing Klaviyo list or segment:
1. First, please log in to your OptiMonk account at https://app.optimonk.com/login/en
2. Select Campaigns on the left menu, then select the Campaign you wish to target at a specific segment: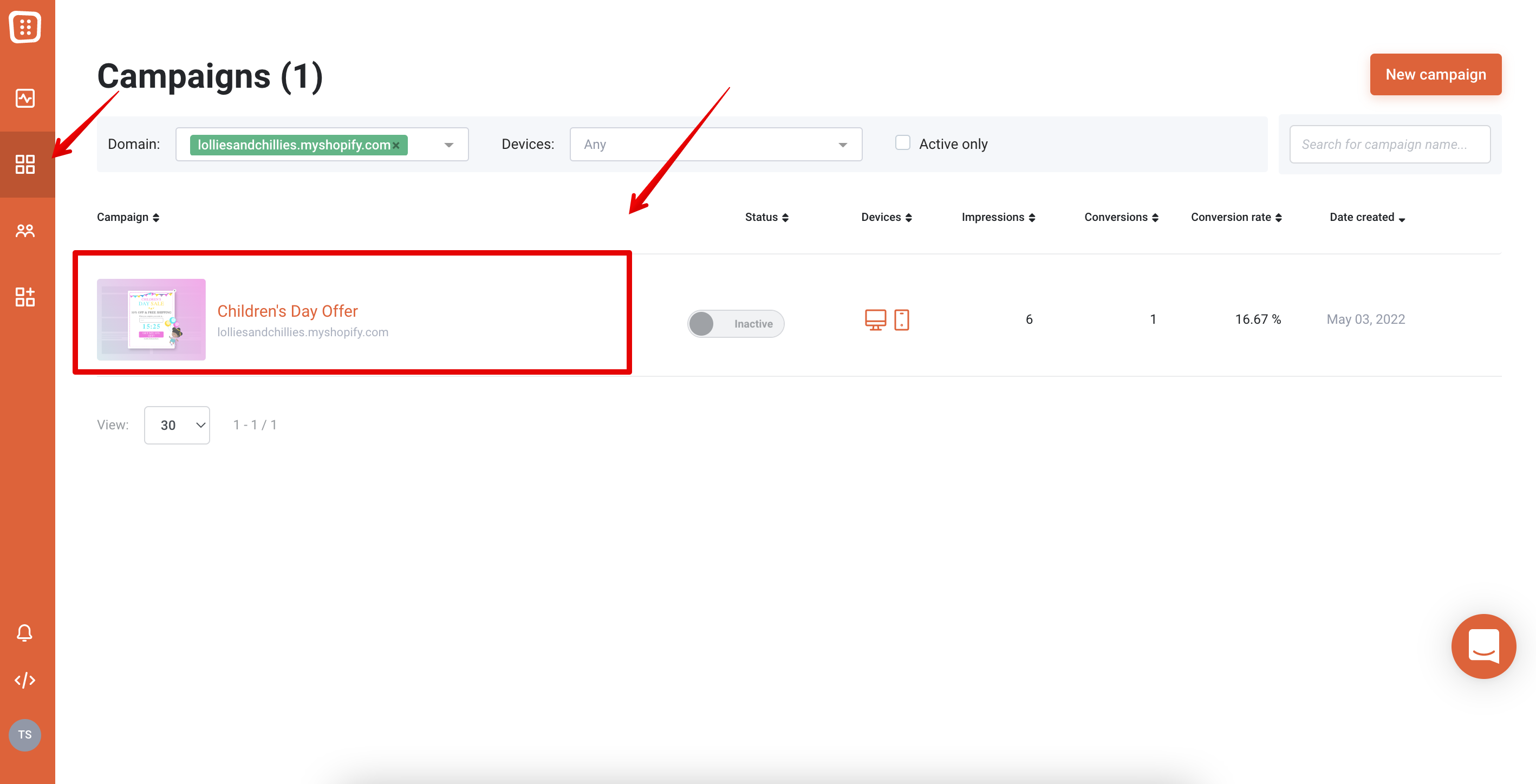 3. Click on Edit settings on the right-hand side: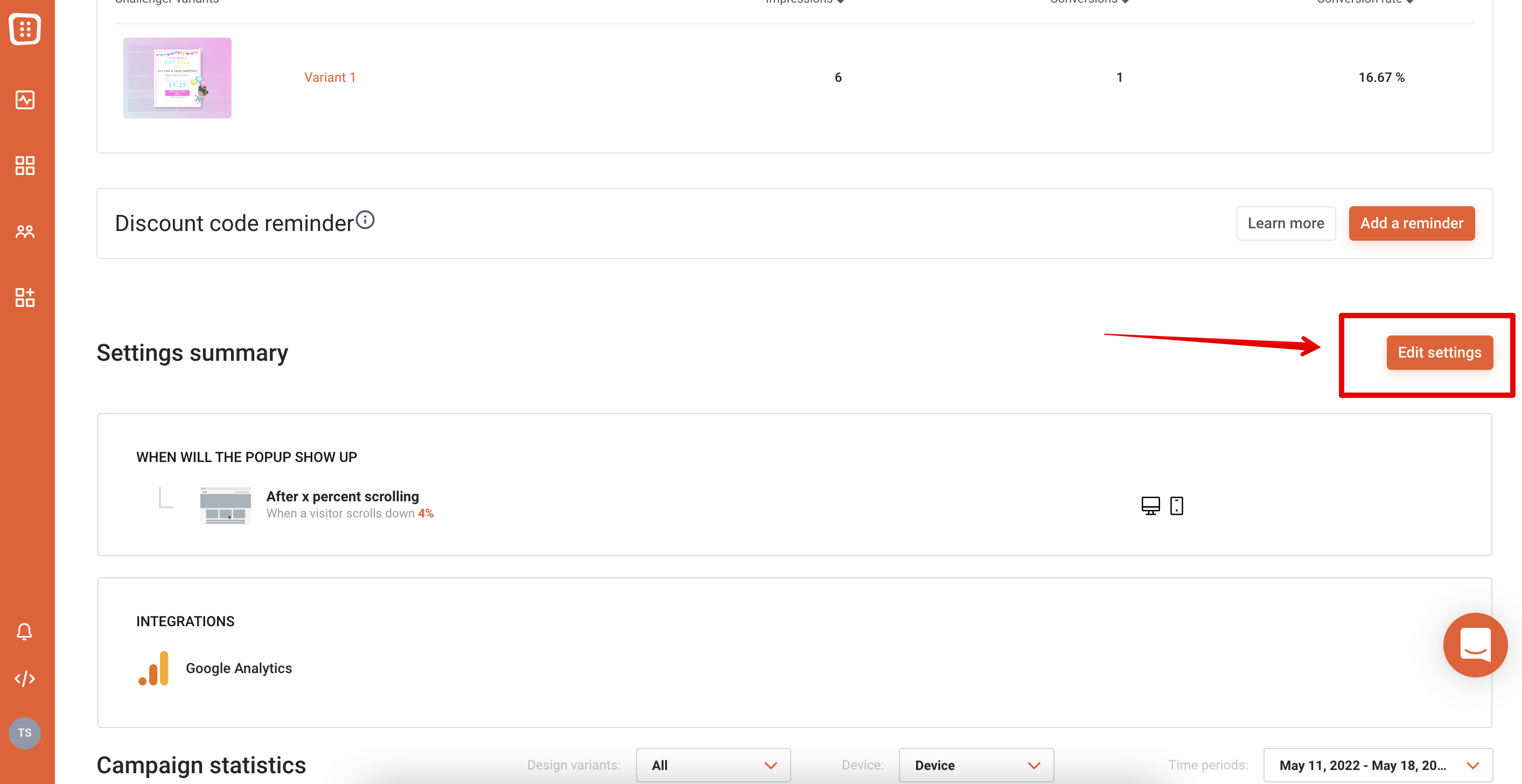 4. Under Who to show, look for Klaviyo lists and segments targeting condition: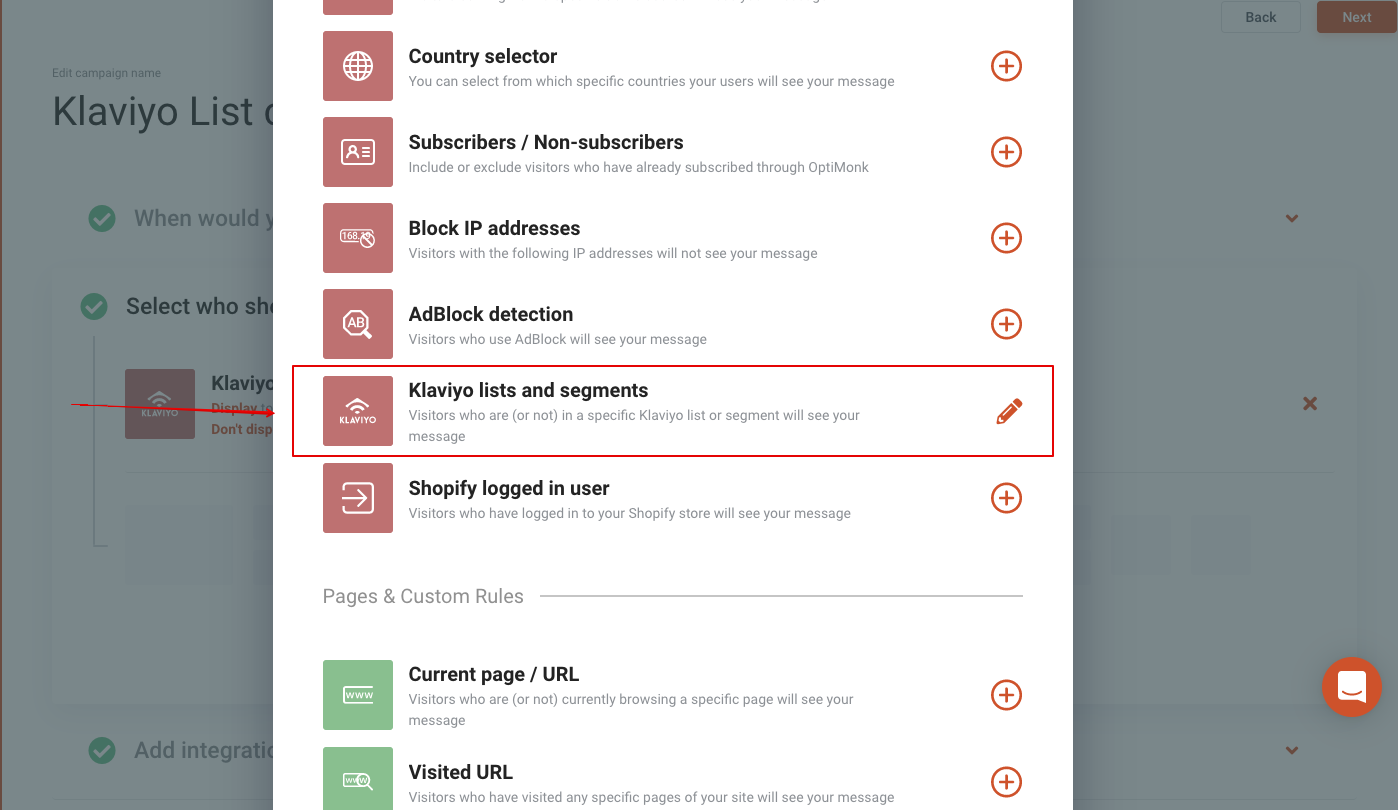 5. If you have different Klaviyo integrations set up for different campaigns, select the one you wish to use in this case. (You may have several integrations set up in case you have multiple domains/stores.) Then, choose if you'd like to exclude existing Klaviyo profiles from targeting entirely or you wish to show the campaign only to a specific segment. In this case, you can select the lists you'd like to display your campaign to from the dropdown.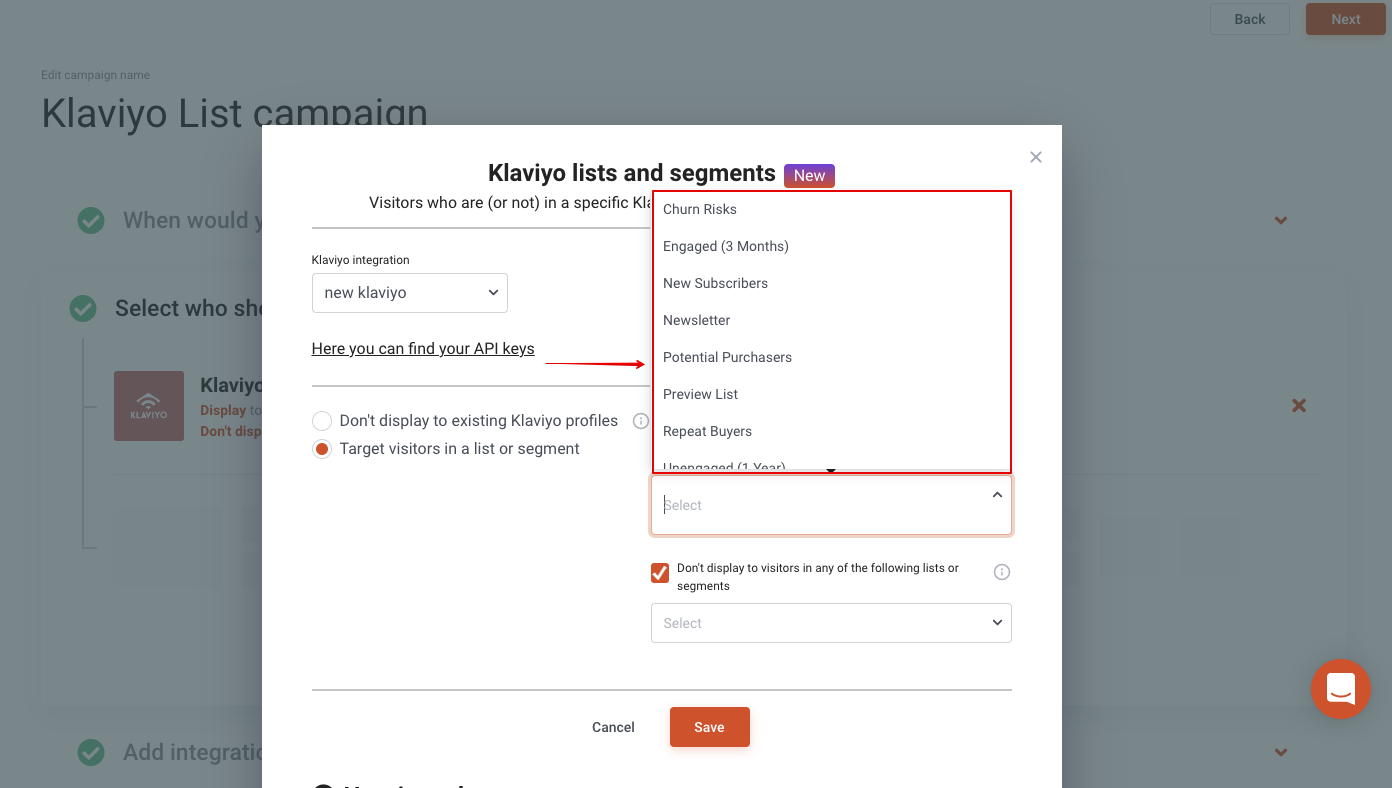 6. Review your targeting condition.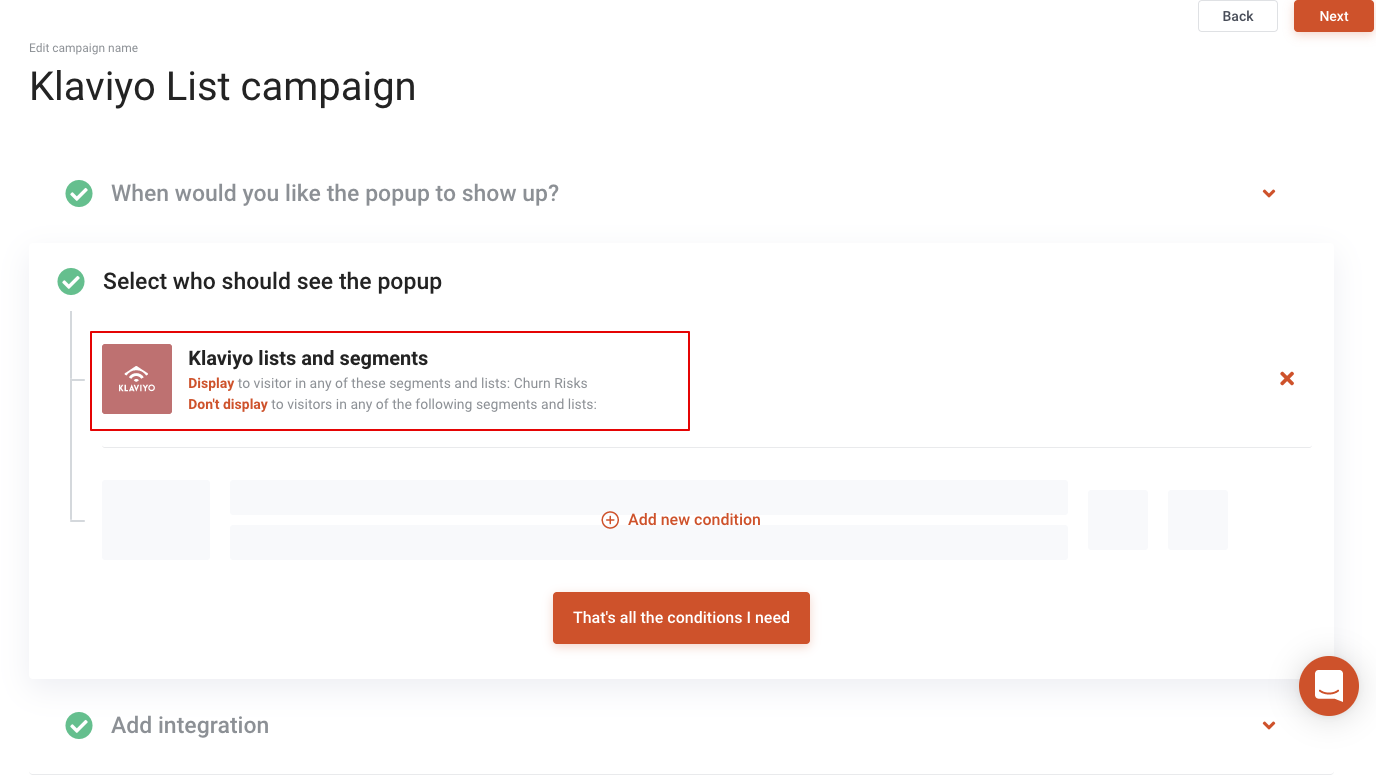 7. Make sure your Klaviyo integration is added to your campaign: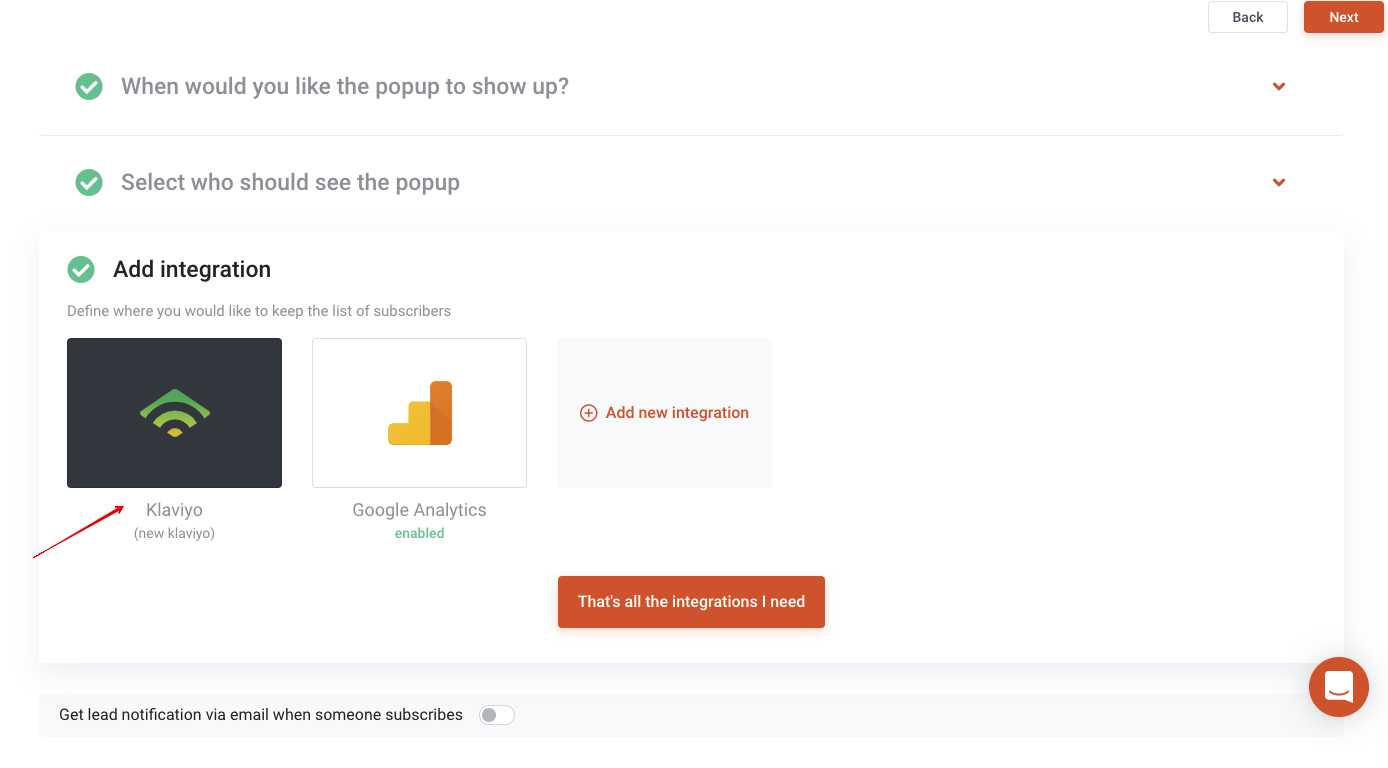 Learn how to set up a Klaviyo integration here.
8. Click on Next in the top right corner to save your settings! And you're done!
If you need any further help or have any questions, please let us know at support@optimonk.com, and we would be happy to assist you :)