Customer tags open many doors in Shopify to personalize your messaging to your customers. New subscribers who sign up via OptiMonk campaigns and provide a survey answer as well as their contact info will now receive a Dynamic Customer Tag automatically.
For instance, if a visitor selects that they prefer French wine to Argentinian, you can assign different tags to subscribers who prefer French wine.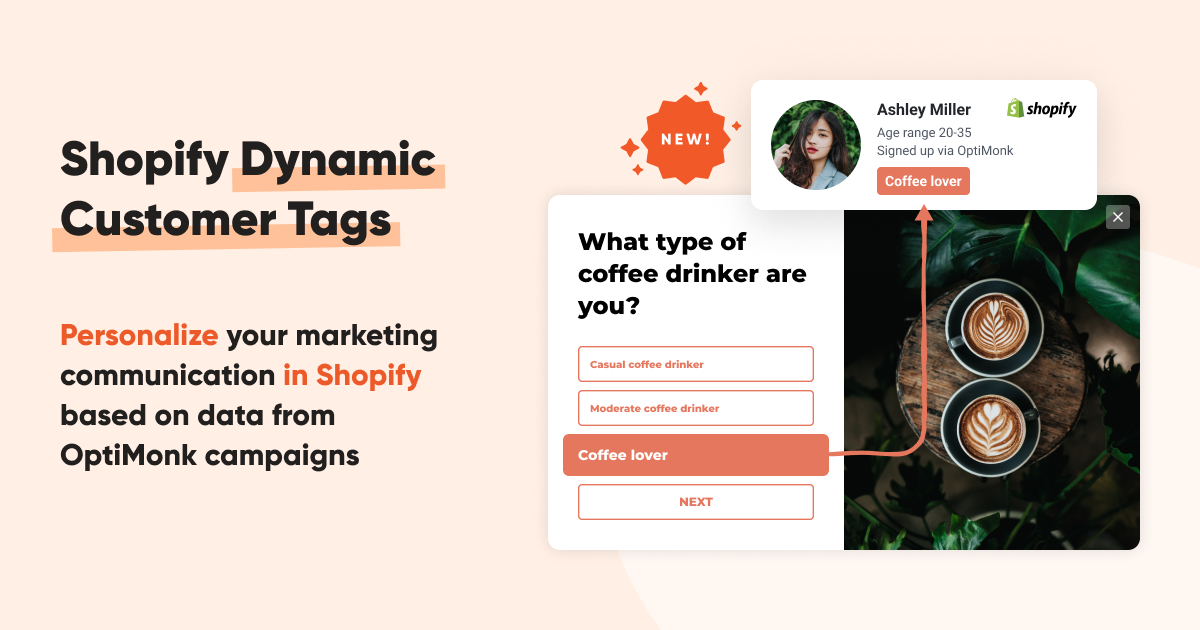 Consequently, Shopify dynamic customer tags help you to segment your subscribers in Shopify and personalize your marketing communication to your segments, using customer tags.
To learn about what customer tags in Shopify are, read this article.
To learn about how to target Shopify Customer Tags in OptiMonk, read this article.
In this article, we show you
How to create and use Dynamic Customer Tags in OptiMonk campaigns
1) First, log in to your account at https://app.optimonk.com/
2) Create a campaign with dynamic content a.k.a form elements such as
input fields,
survey elements
feedback elements.
In this example, we're going to create a conversational popup.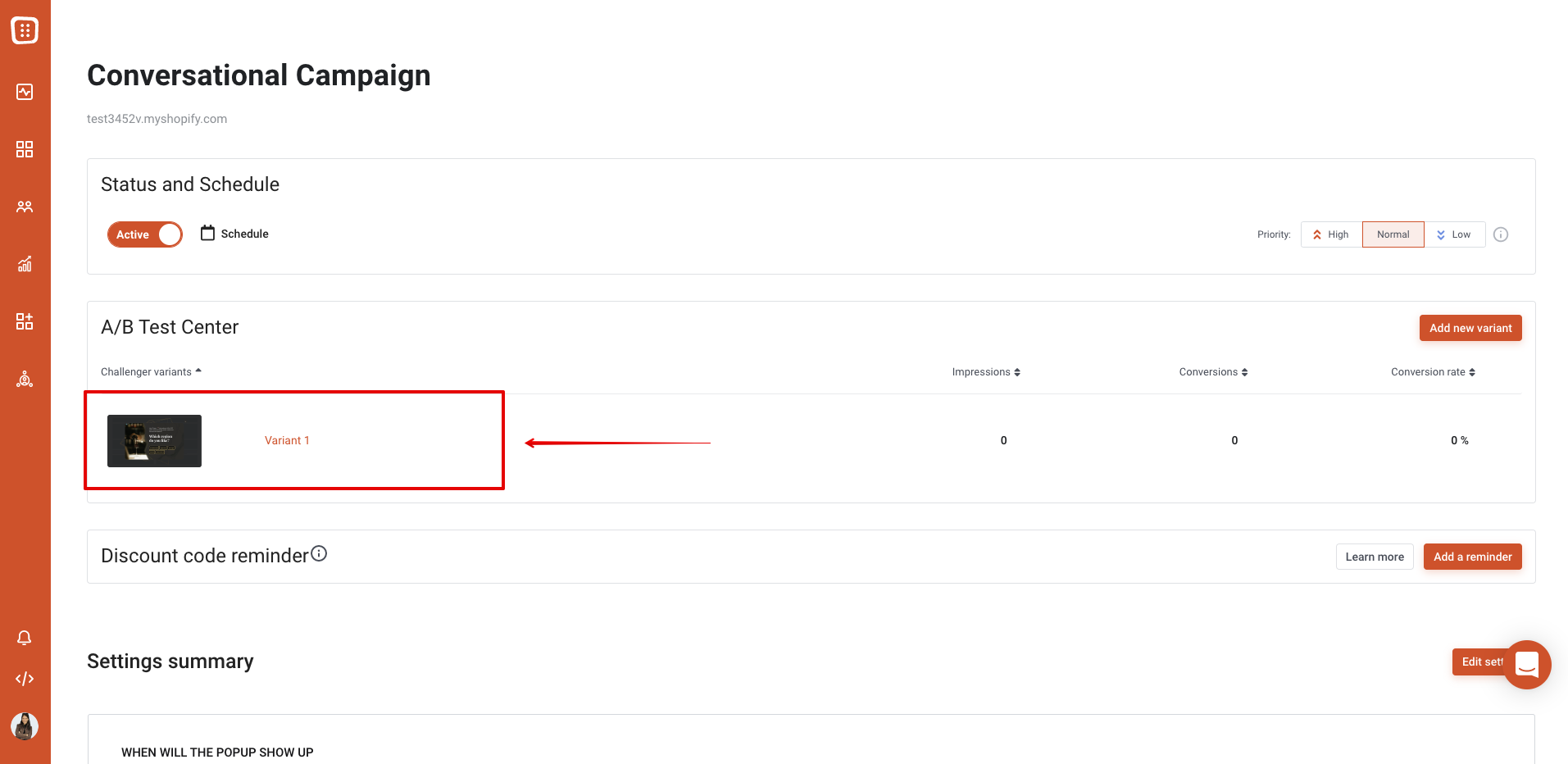 3) After creating your chosen campaign, open the varian you want to edit in Editor and select the survey elements on your popup.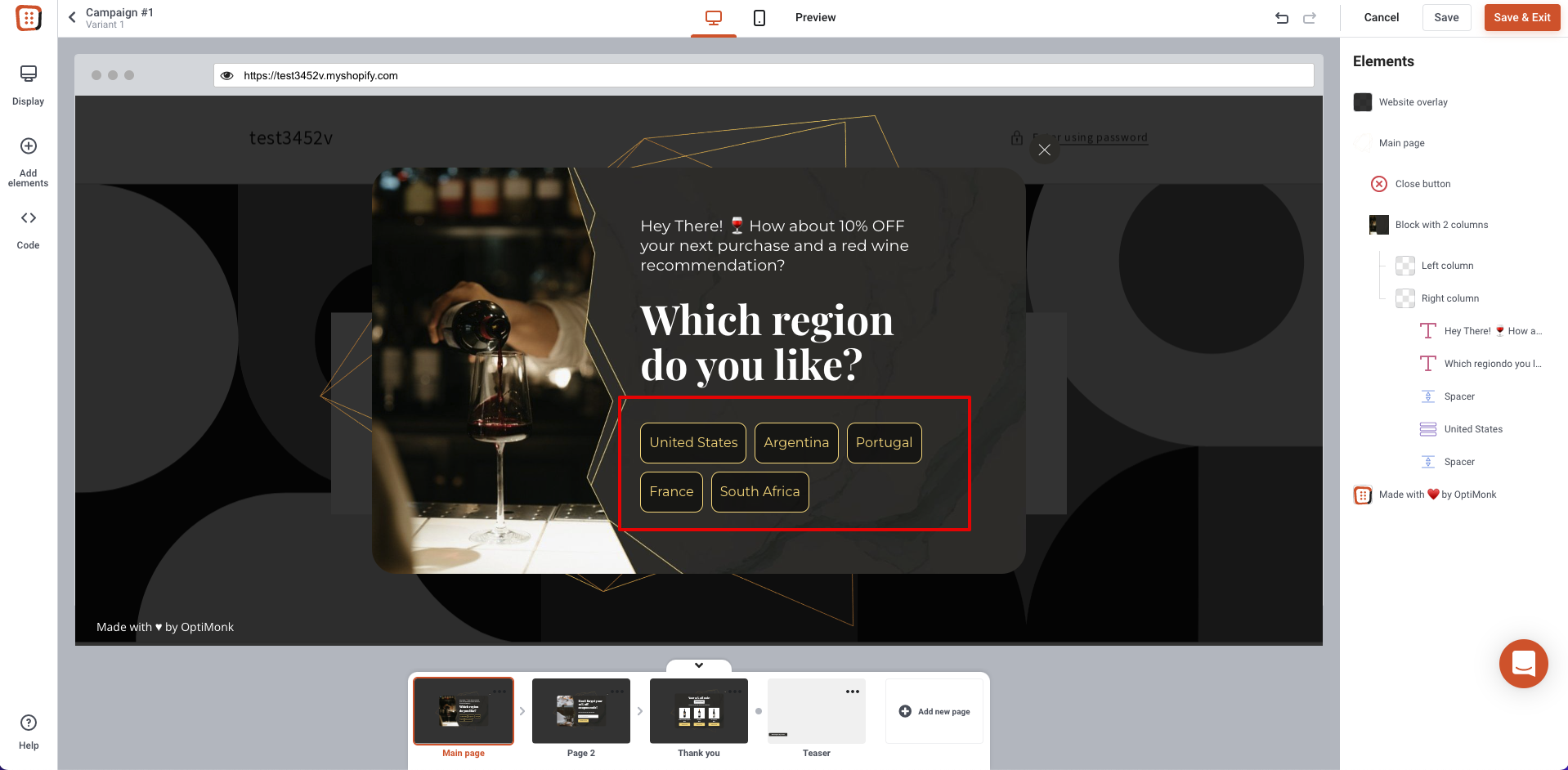 4) On the left panel, you should see a menu with options to edit your survey. For easy identification, we recommend renaming your survey. To do that, click on Manage input fields.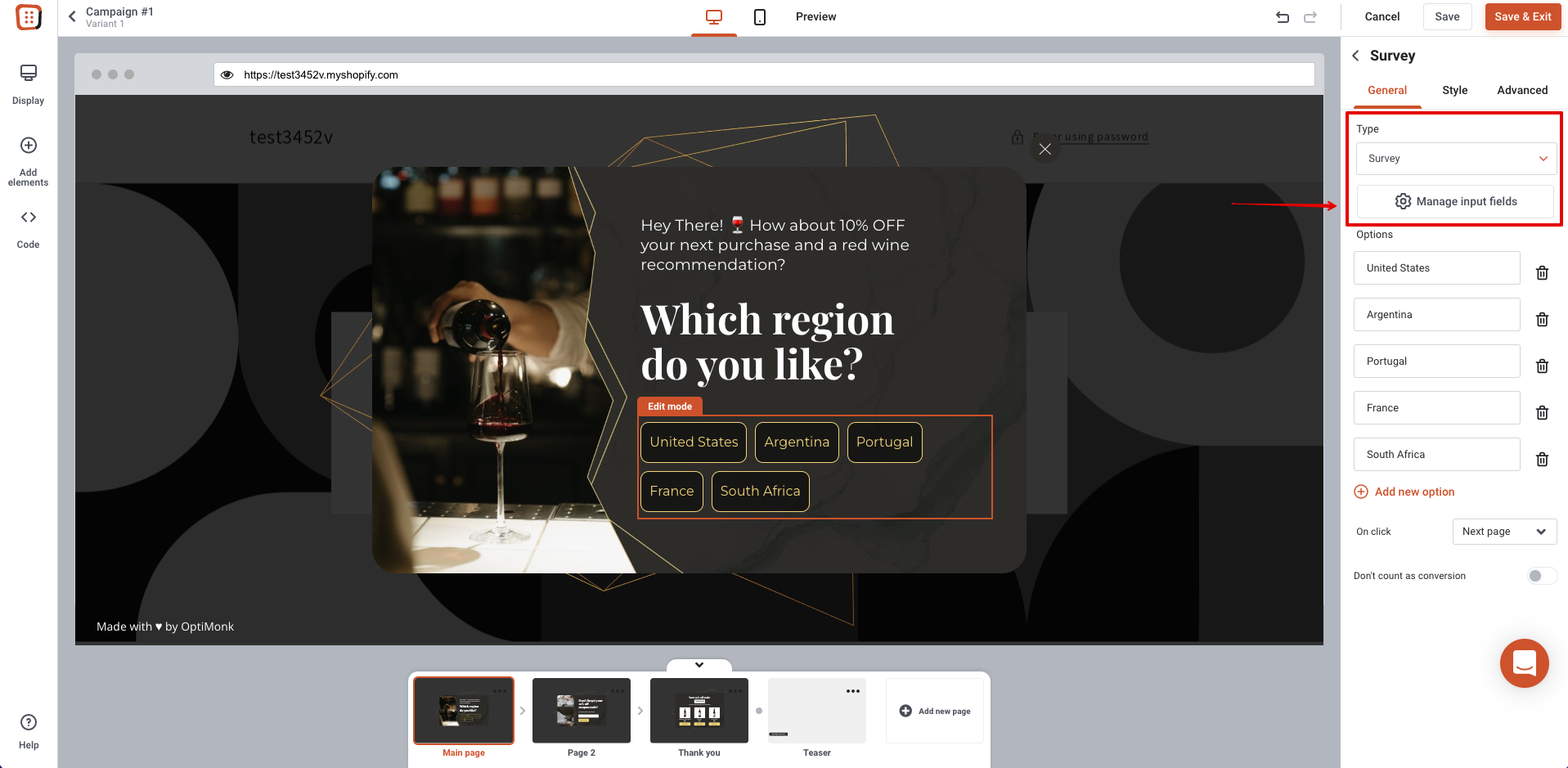 5) Name your survey to something that helps to identify it easily and hit Save.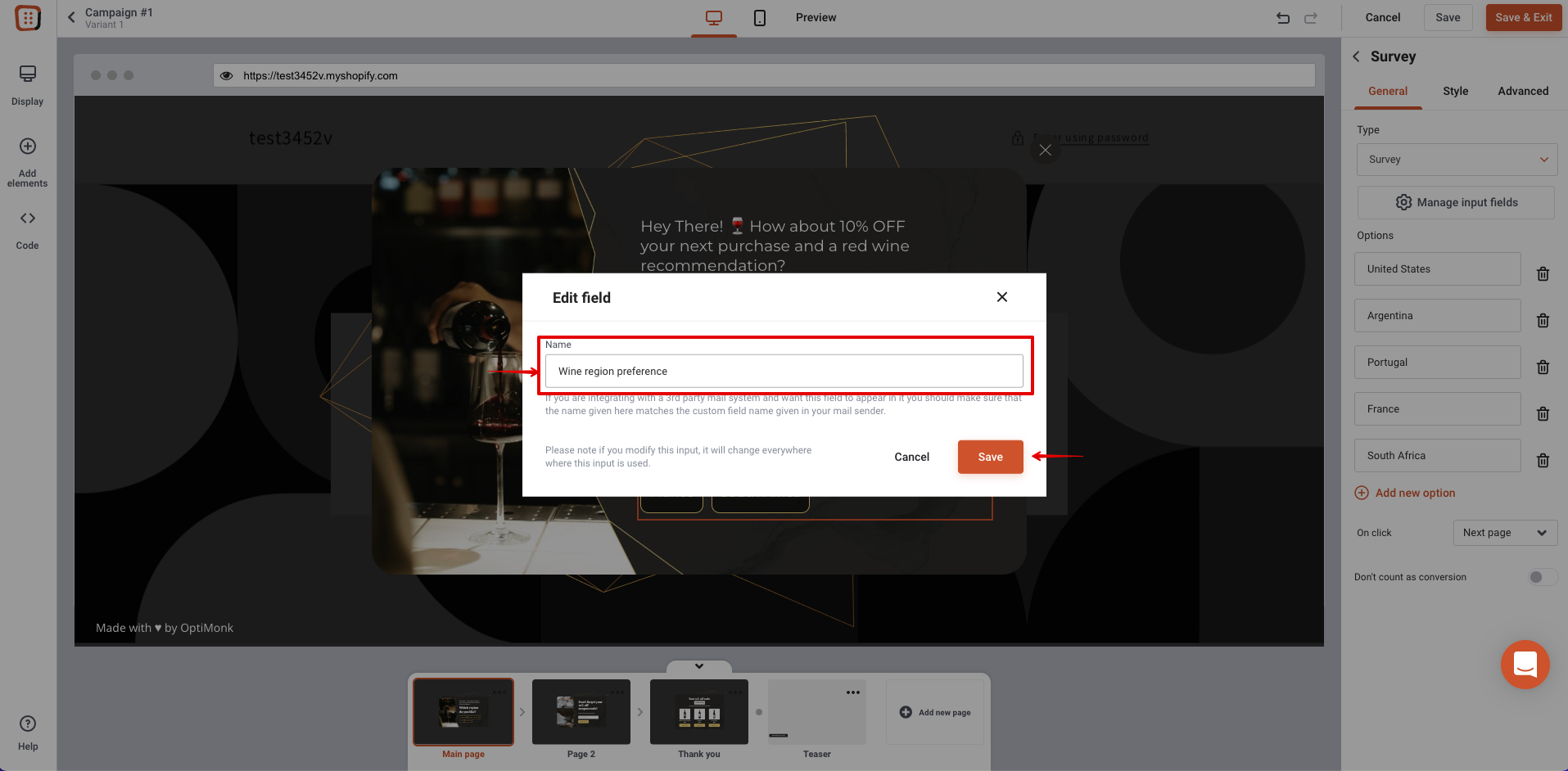 6) Once you have renamed your survey, you can exit the Editor by clicking on Save & Exit.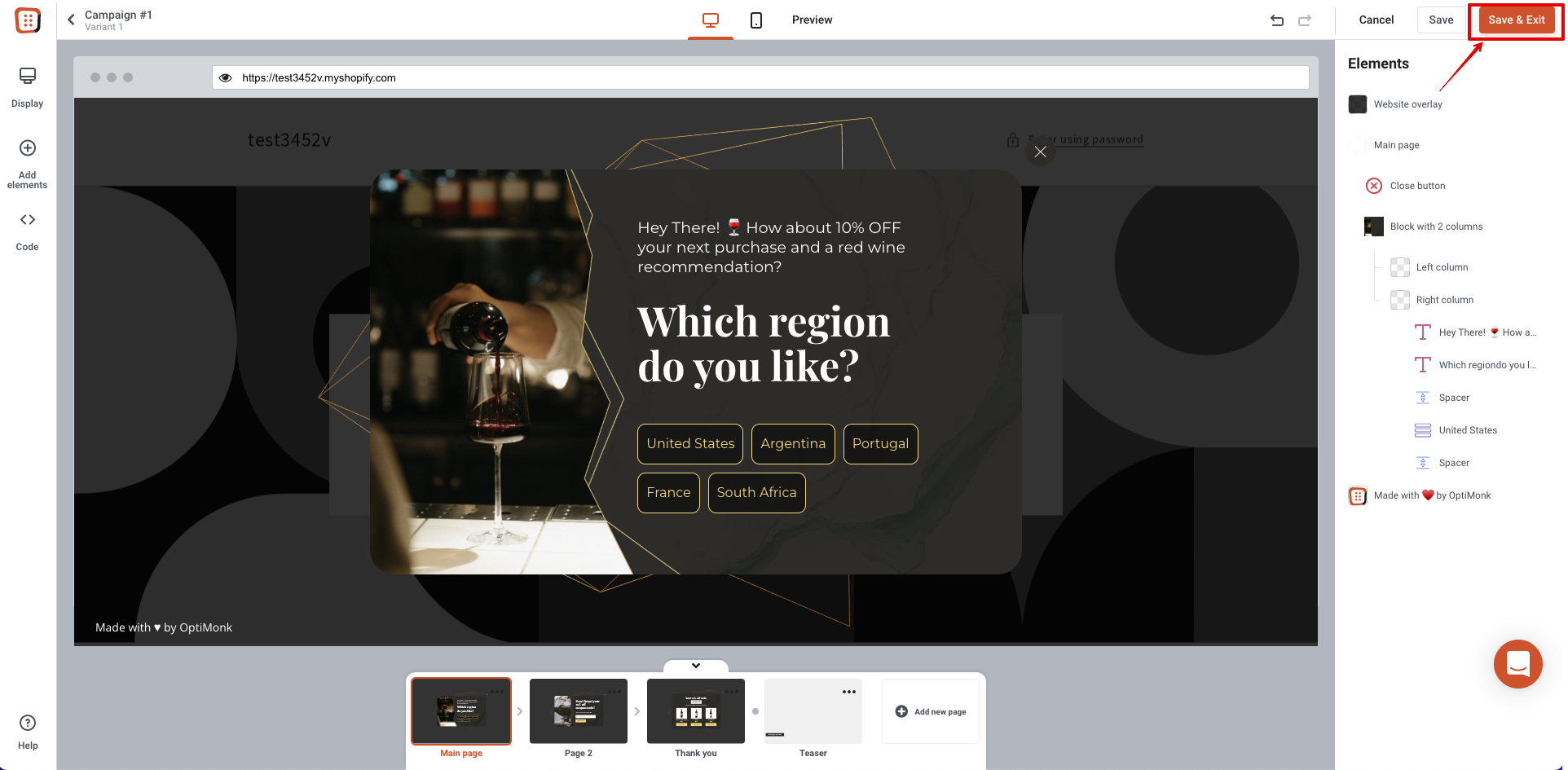 7) Next, you'll need to set up the Shopify integration to your campaign. Scroll down to the Where you would like to send the subscribers and campaign data section and select Shopify.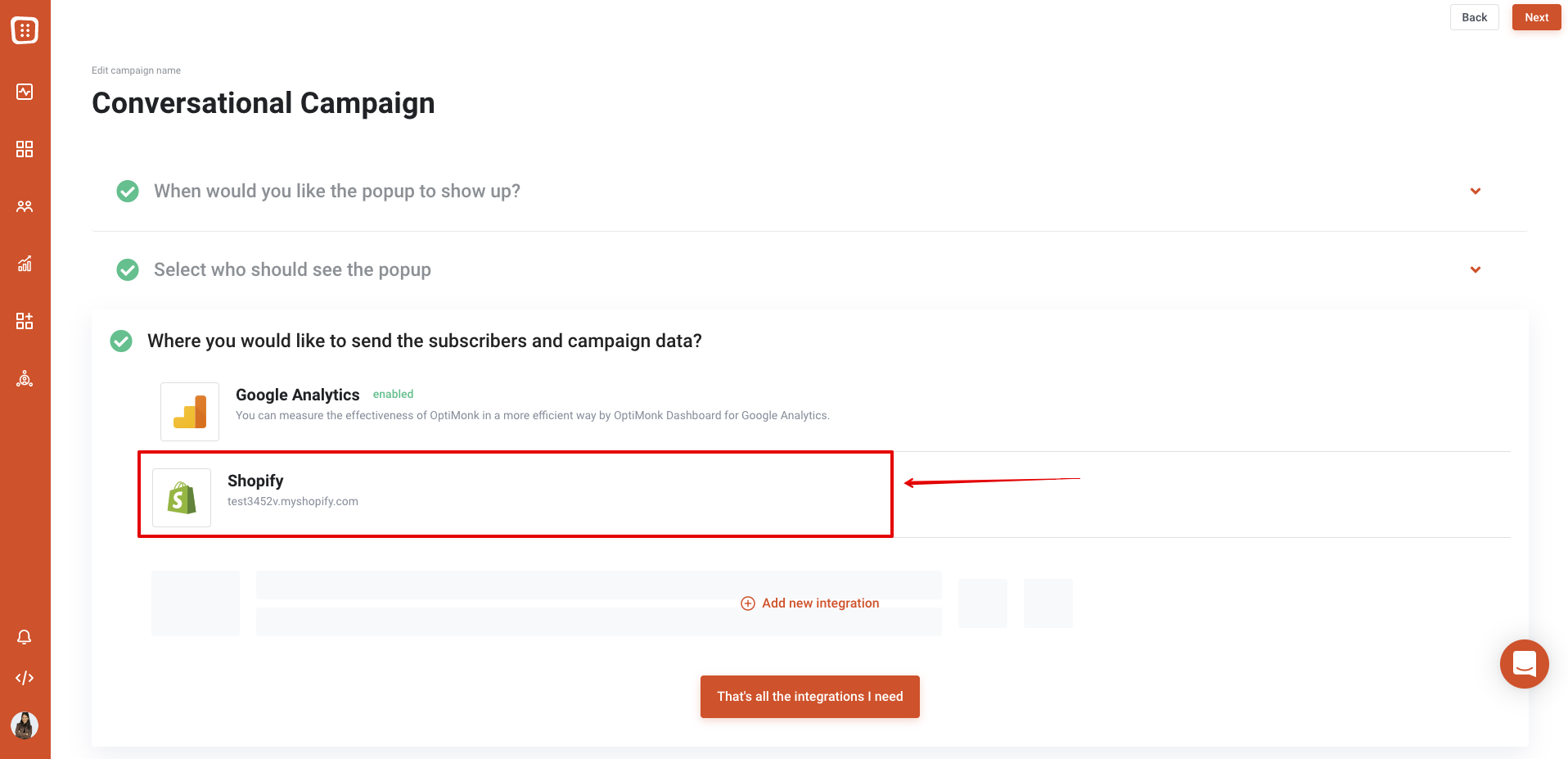 8) If you're setting up the integration for the first time, follow the steps of the integration wizard. If you need any help, learn about how to install the OptiMonk app to your Shopify store, you can find more information on that in this article.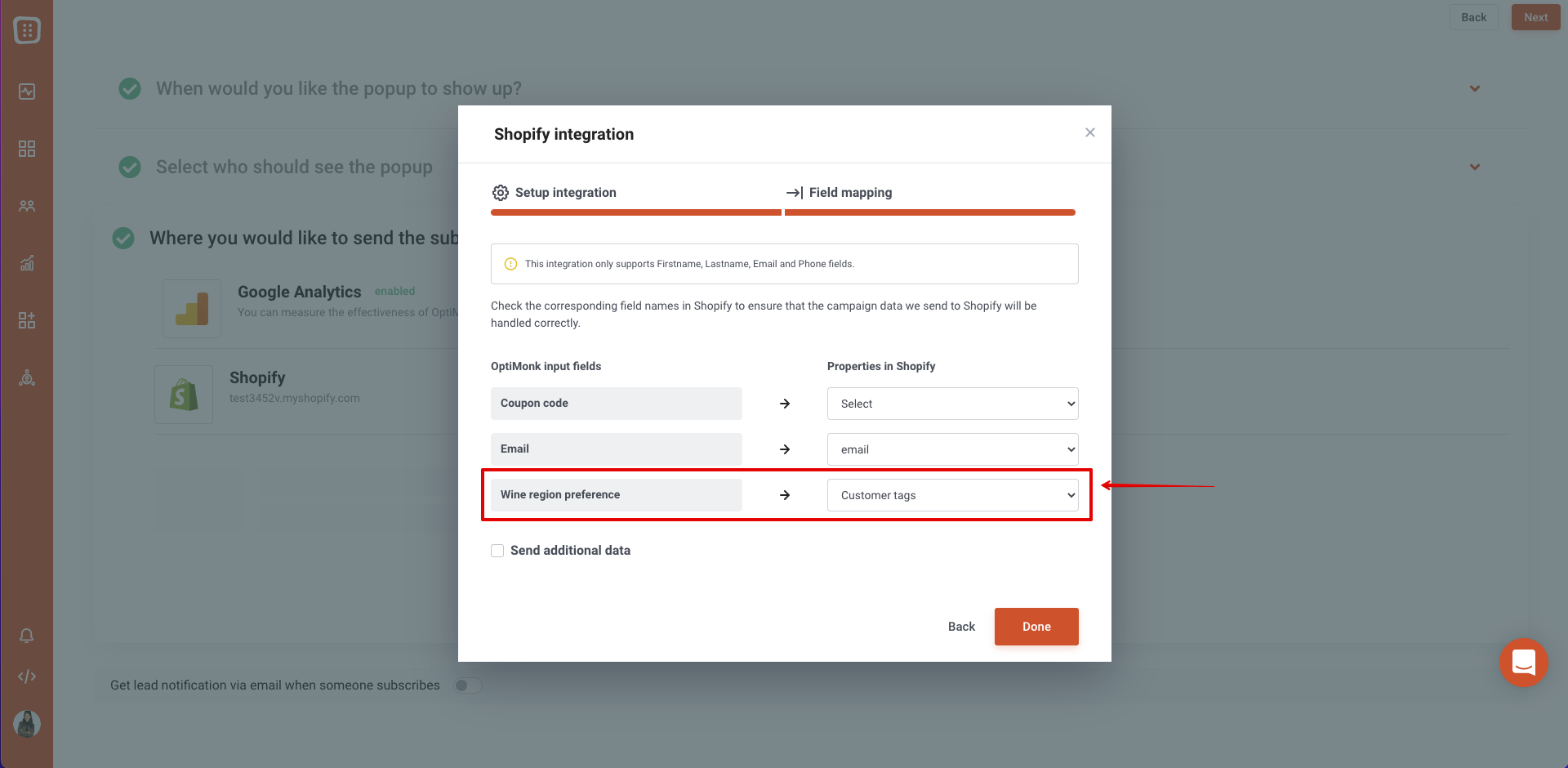 Dynamic customer tags have to be set up under Field mapping. If you've created a campaign with a survey element, you should see the name of the survey listed under OptiMonk input fields. Here, simply select Customer tags from the dropdown.
By doing that, survey elements will be converted automatically into Shopify customer tags. New subscribers will receive a tag based on which survey element they have chosen.
To finish the set up, click on Save. And you're done with the set up.
9) However, should you want to test how your Dynamic customer tags work before activating your campaign, you can do that in Live Preview. Go back to Editor and click on Preview.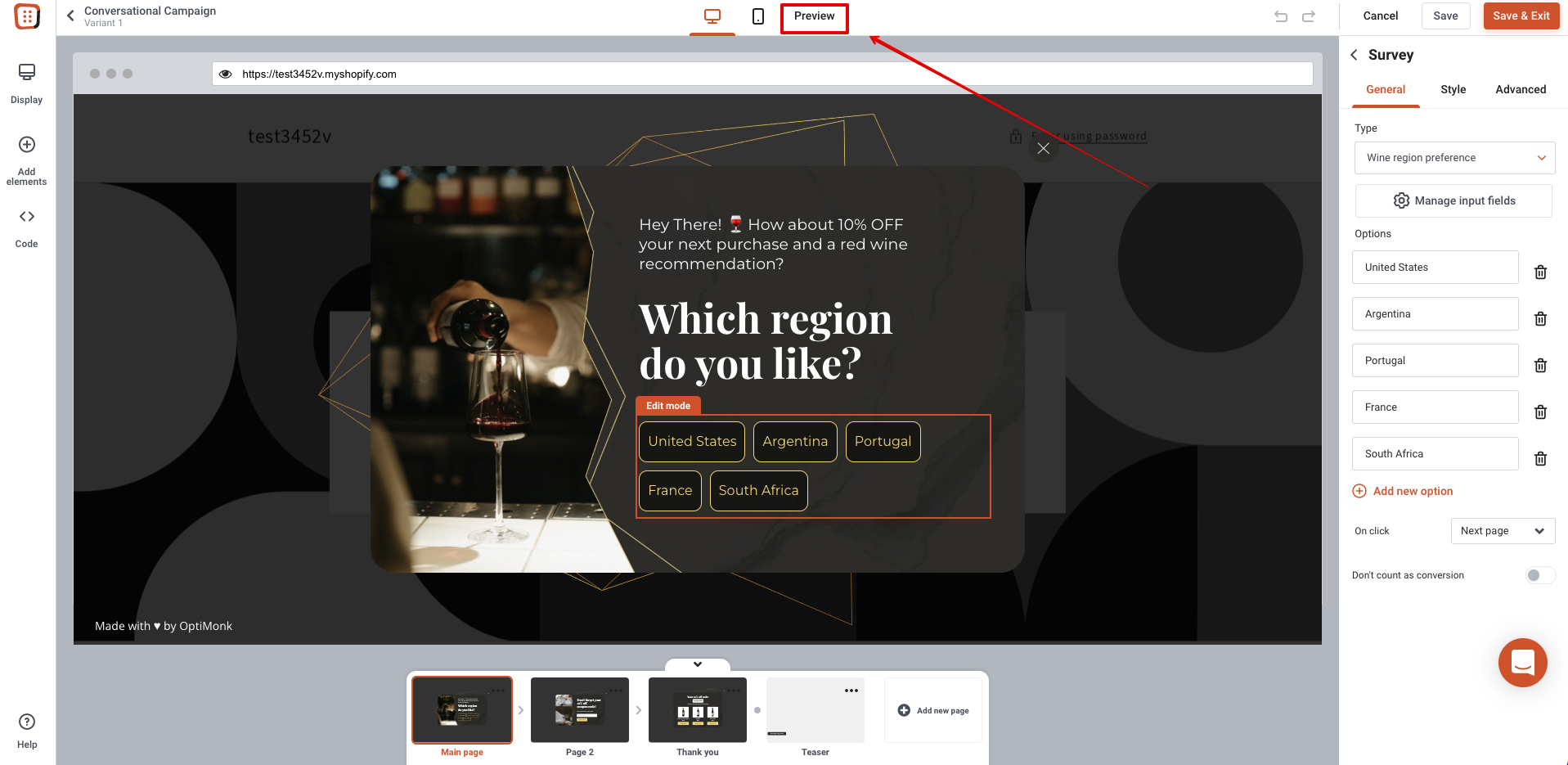 10) Your popup will appear in a new tab exactly as it would appear and work over your live site. Select any option from your survey and try your campaign with a test email address.
11) If you log into your Shopify store, under Customers you'll see your subscriber with the test email and tag assigned to them that corresponds with the survey answer you have chosen.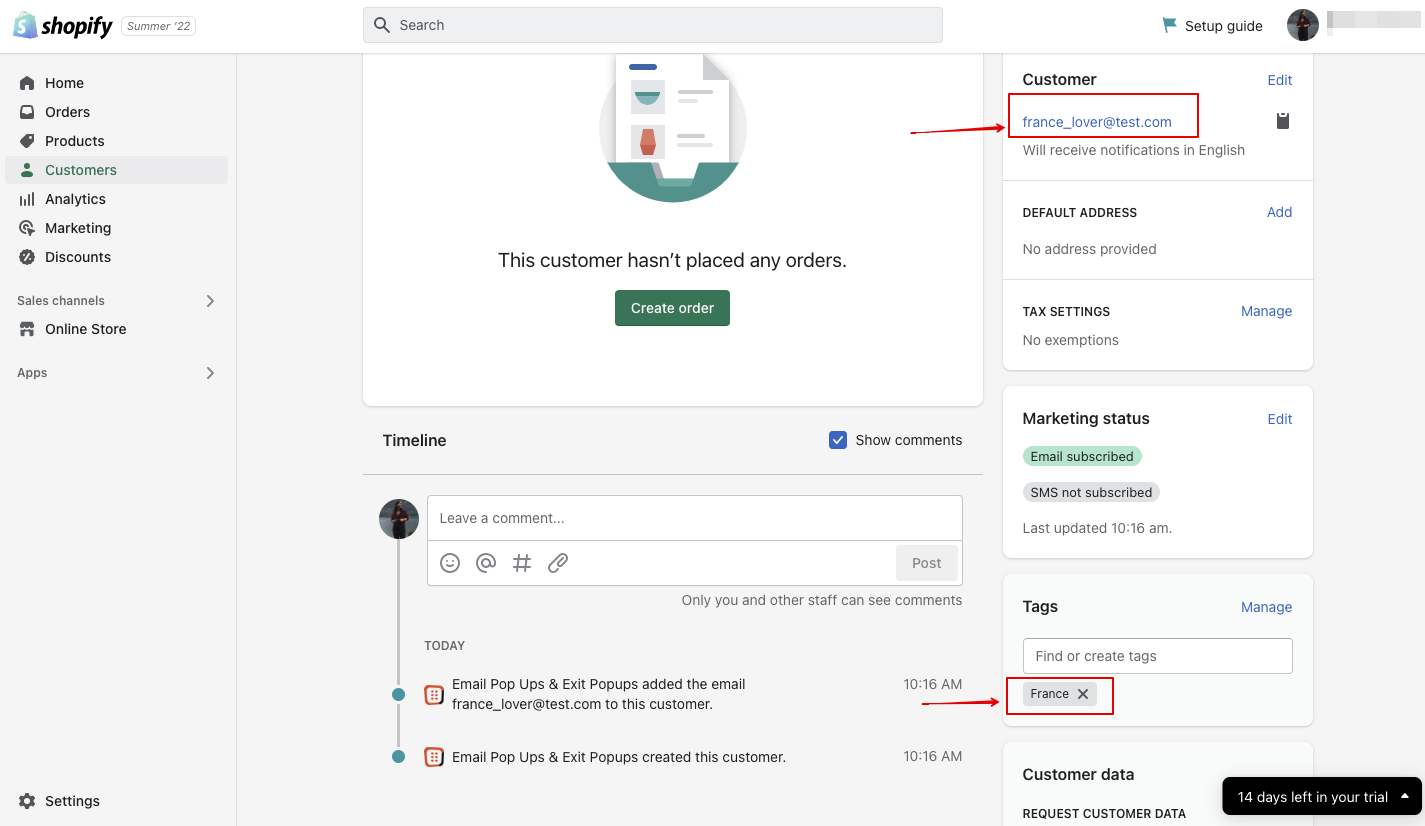 What you can use Dynamic Customer Tags in Shopify for
Customer tags created via OptiMonk can be used to further segment your customers. You can create custom segments under the Customers menu. Simply choose customer_tags, the logic you want to use and select a tag from the dropdown. You can use segments to personalize your communication by customizing a message/email to a certain segment.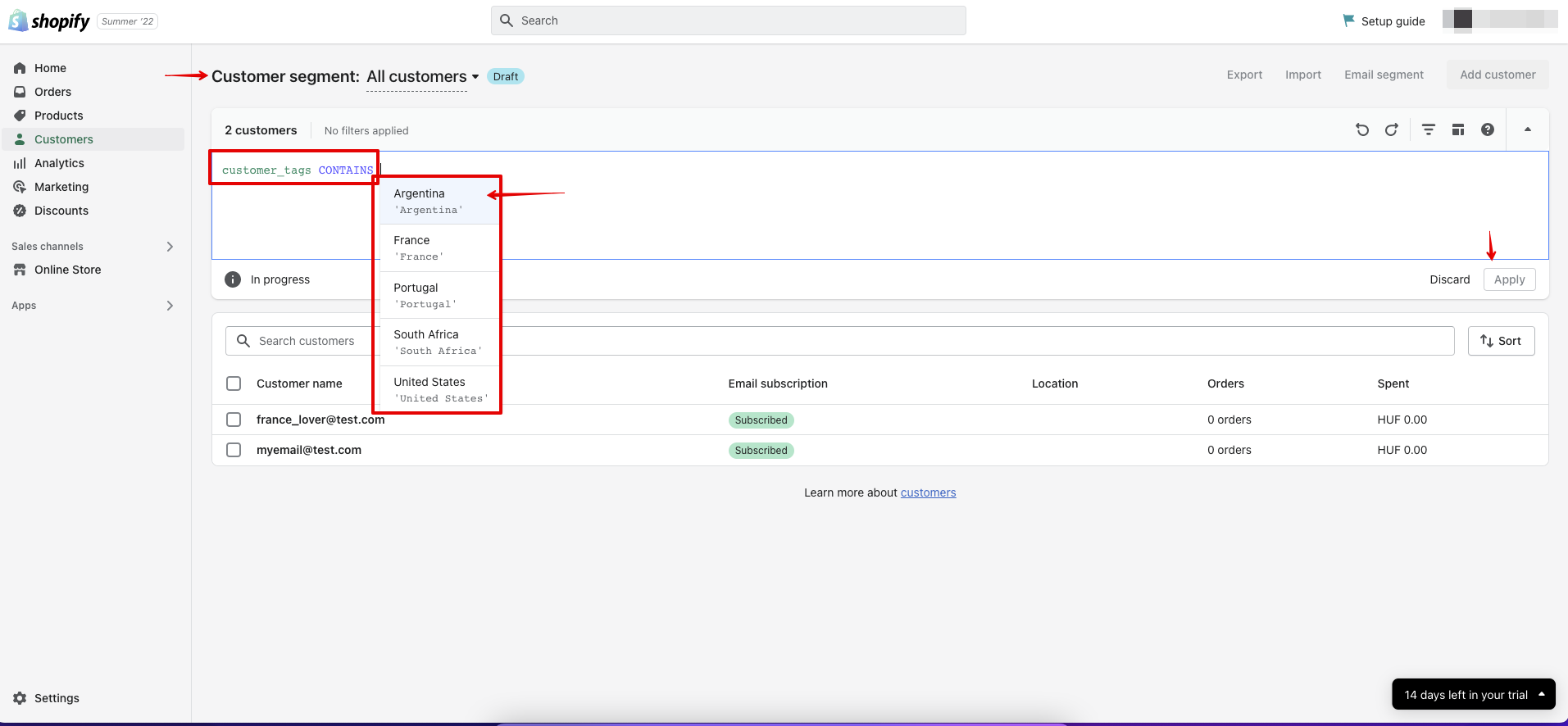 Customer tags can also be used in Shopify automations as a condition. Split your automations based on tags received from OptiMonk and send different messages to different audiences.