Never worry about overwhelming your visitors with popups again. OptiMonk has assigned a guardian angel to your popup campaigns so that you don't have to worry about scaring visitors away with too many popups.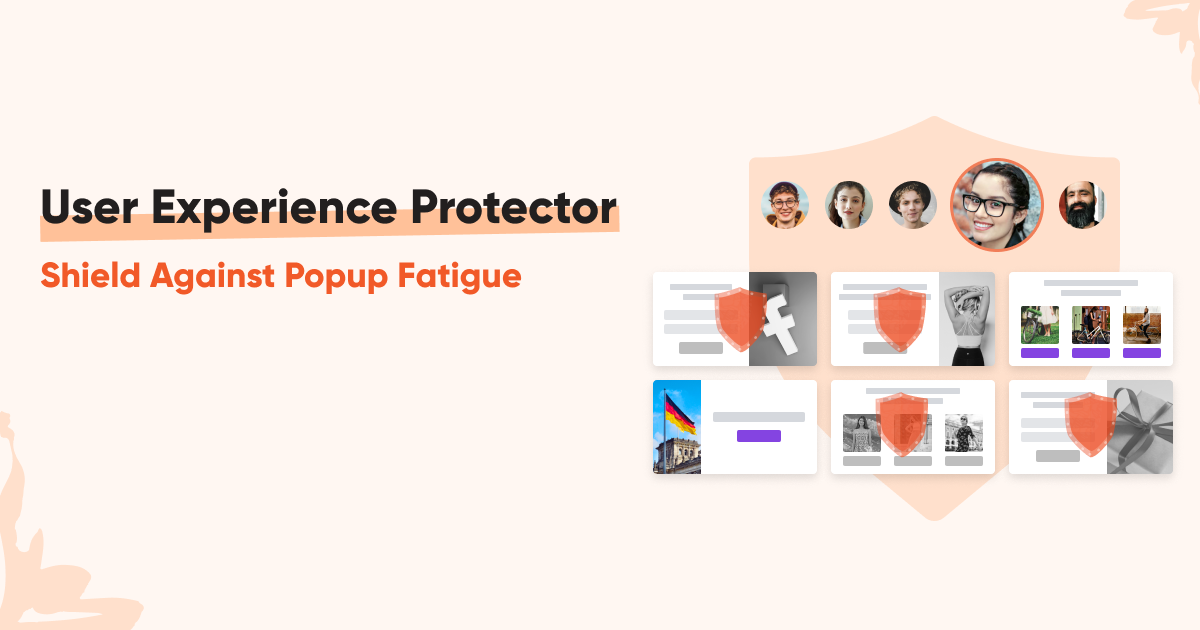 In this article you'll learn:
1. What is the User Experience Protector?
The User Experience Protector works like a shield, allowing only so many campaigns to be shown to a visitor that doesn't affect the user experience negatively. Should you run multiple campaigns simultaneously, with the User Experience Protector switched on, you can make sure that only the most relevant popups are displayed to your visitors with the right frequency.
Based on how safe you want to be, the User Experience Protector puts a smart cap on the number of campaigns your visitors are shown and displays the ones with the highest priority first.
You can access this feature under Settings / User Experience Protector where you can choose from three different settings: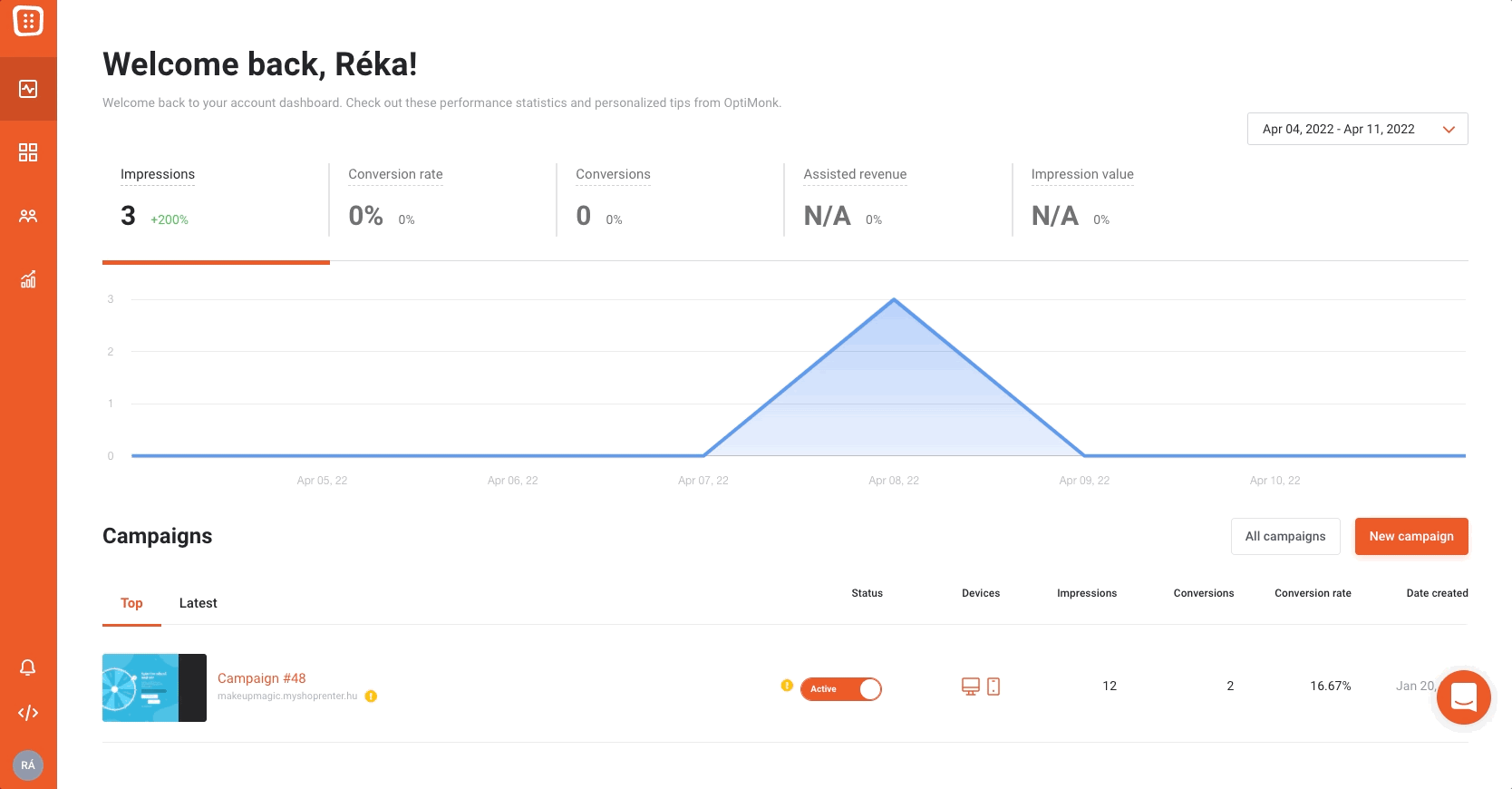 Switch User Experience Protector on now and forget about annoying your visitors for ever!
3 Reasons to use the User Experience Protector
Provide better user experience
Create as many campaigns as you want without overwhelming your visitors with popups.
Optimize for both impressions & user experience
Use intelligent settings so you don't have to compromise on conversions.
Prioritize your most important campaigns
Make sure your most important campaigns will be shown first to your visitors.
2. How to set up the User Experience Protector?
The default setting as part of onboarding
Newly registered users will have the option to choose a User Experience Protector setting as part of their onboarding process.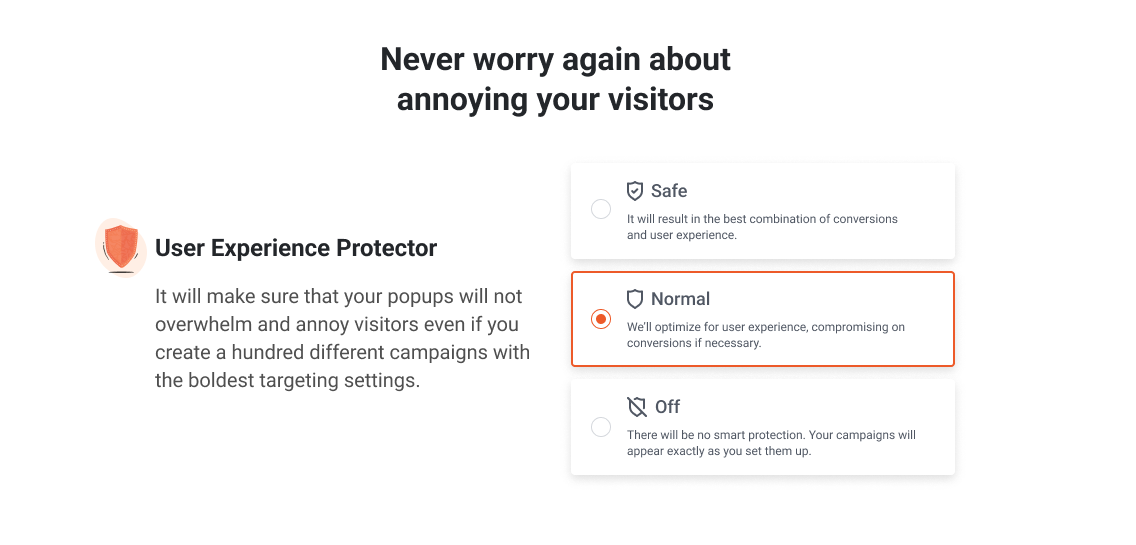 As part of the onboarding process, users can choose from three default settings:
Safe- Optimized for user experience, compromising on conversions if necessary.
Normal- Best combination of conversions and user experience.
Off- Smart protection disabled. Your campaigns will appear exactly as you set them up.
If you registered before this feature became part of the onboarding process, keep reading to find out how to enable this feature in your account.
How to change User Experience Protector settings
Follow these steps to access the feature:
Go to Settings by selecting your account info on the navbar.

Select 'User Experience Protector' and select any of the available options.

💡Please, note that if you have multiple active campaigns, the priority of campaigns will be the deciding factor which campaigns will be displayed first.
3. How to determine the priority of campaigns?
If User Experience Protector is enabled, campaigns will appear based on their priority.
The priority of campaigns can be determined for each campaign on the campaign level.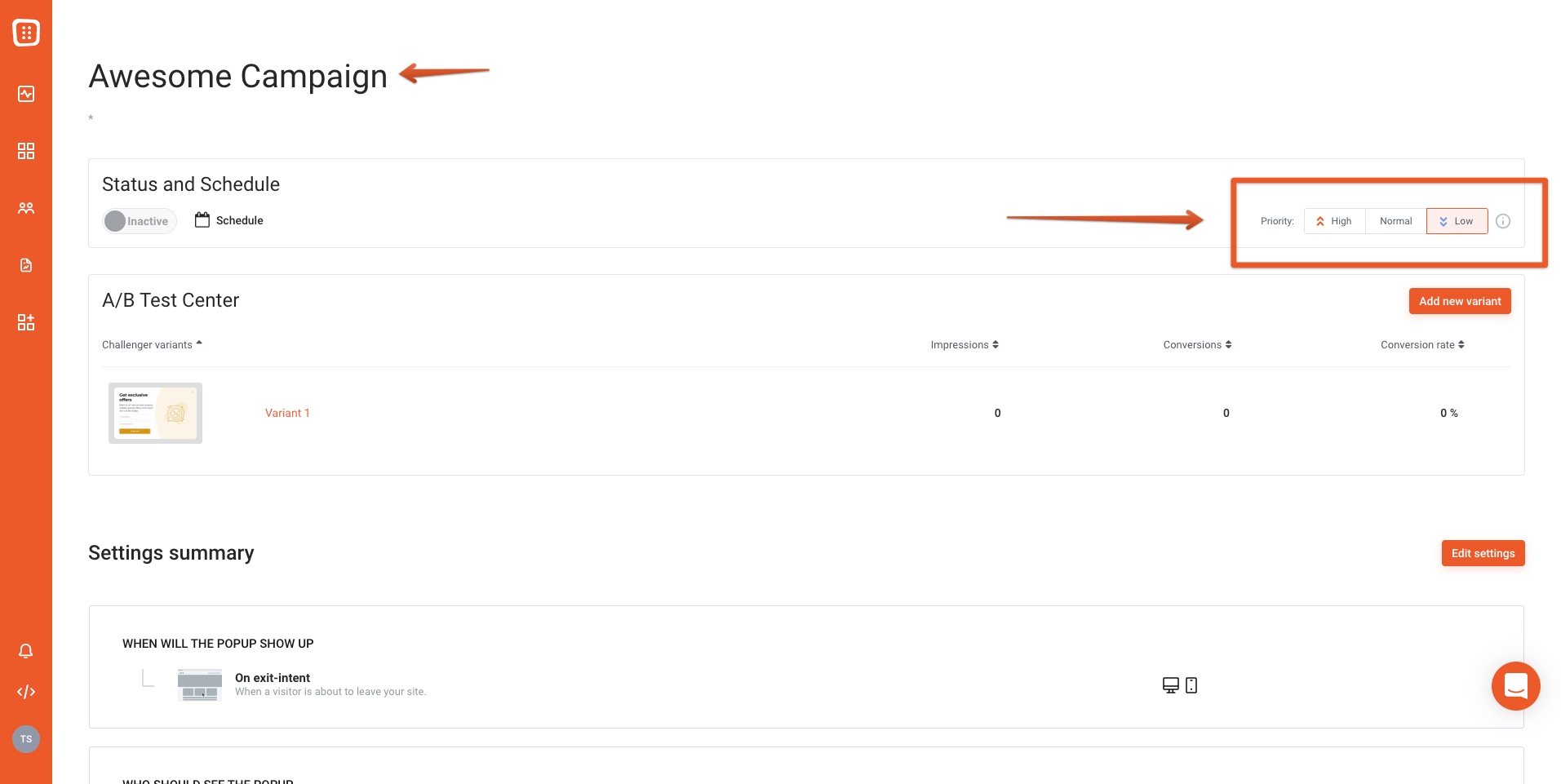 Open a campaign of which priority you would like to change. In the 'Status and Schedule' bar you'll see three different priority options on the right:
OptiMonk will prioritize your campaigns relative to each other, meaning that a high-priority campaign will always be shown first, campaigns with normal priority after, and low-prio campaigns last.
Learn more about Campaign Priority Settings.