Measuring campaign performance and its impact on your bottom line is crucial for selecting effective conversion optimization strategies.
OptiMonk enables you to do this in multiple ways:
Summarized performance on the main Dashboard
The main dashboard illustrates the summarized performance of your campaigns. It displays the total number of campaign impressions and calculates the average conversion rate for the chosen period. If your store is on Shopify, you'll also find assisted revenue and impression value visible.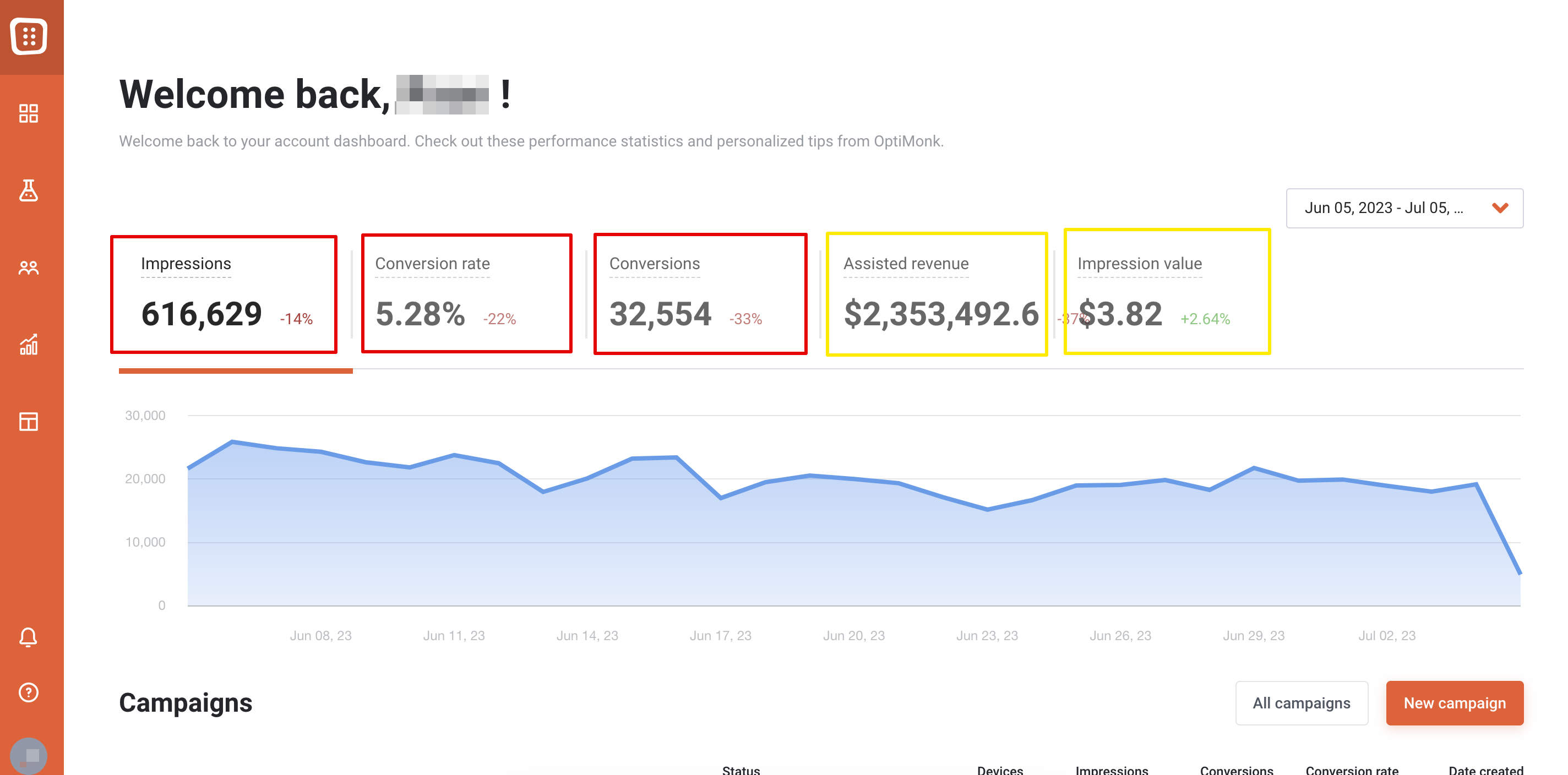 You can select a specific time period to check the results: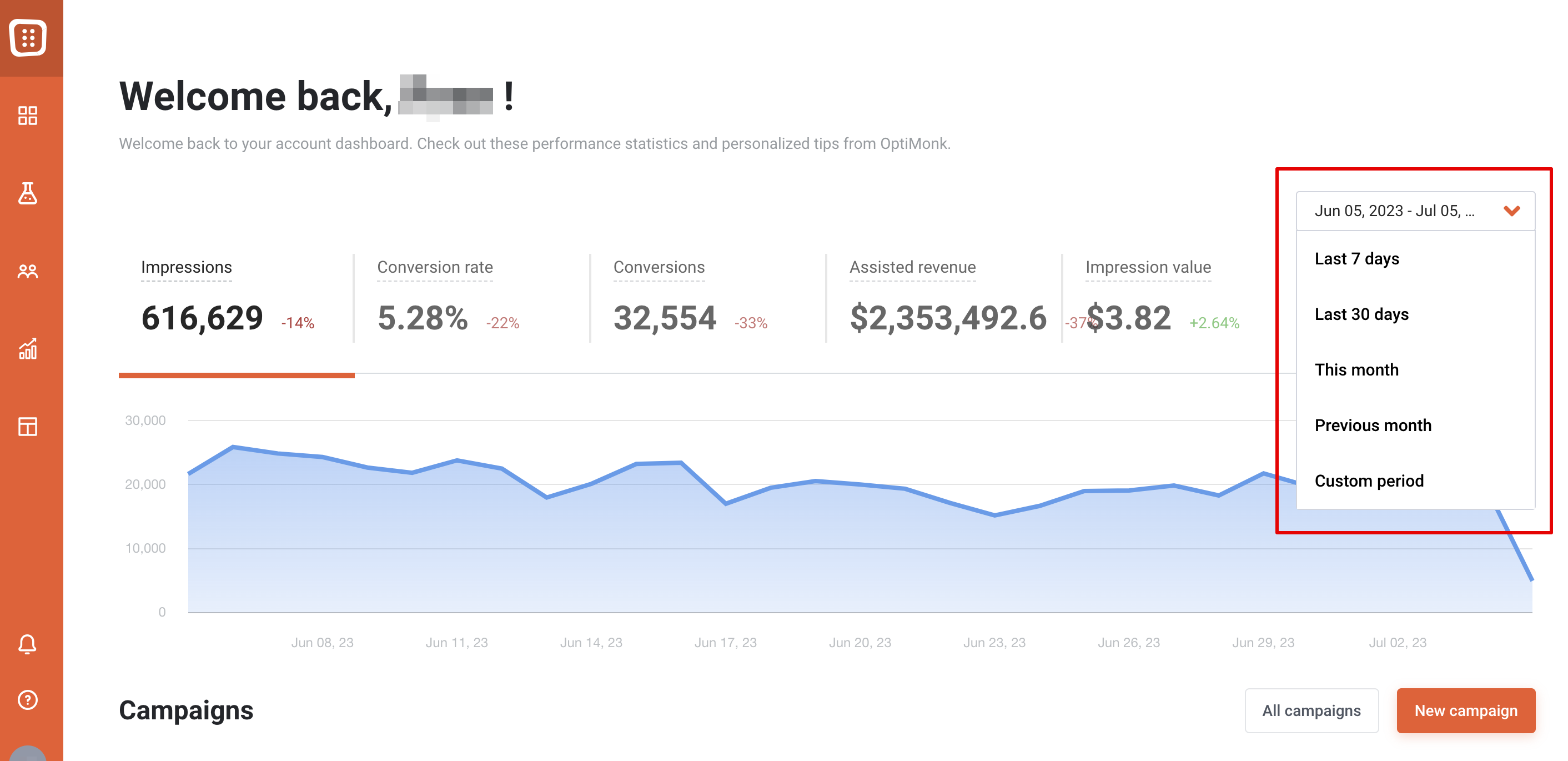 Campaign-level performance report
OptiMonk enables you to assess the performance of each campaign individually. This report provides insights into the campaign's performance over time, the performance of each variant, and displays survey results if available. Additionally, OptiMonk lists the subscribers who have signed up from the campaign at the bottom of the page.
To review the performance of a specific campaign, simply select the Campaign menu on the left.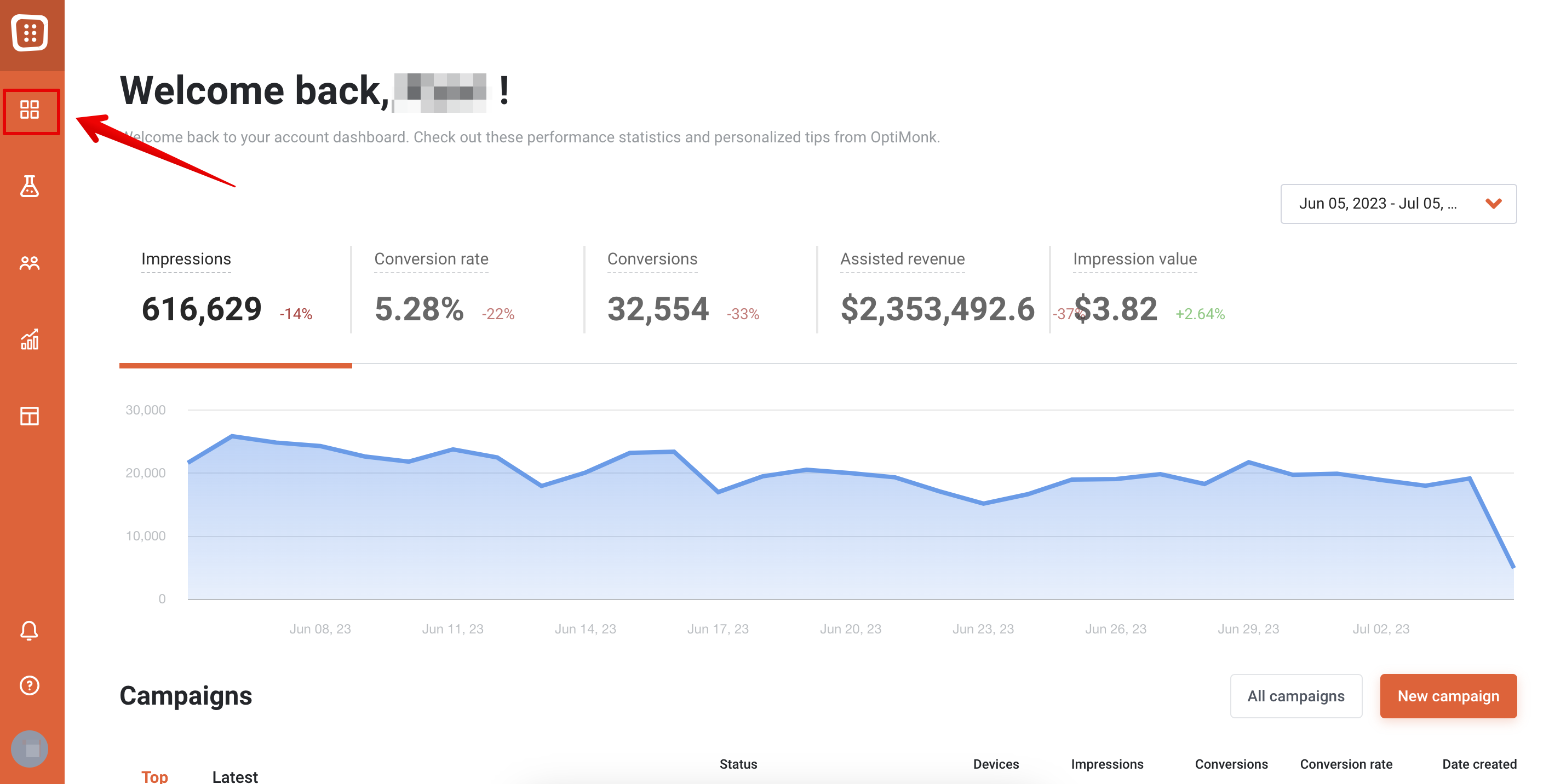 Then, choose the Campaign you want to check: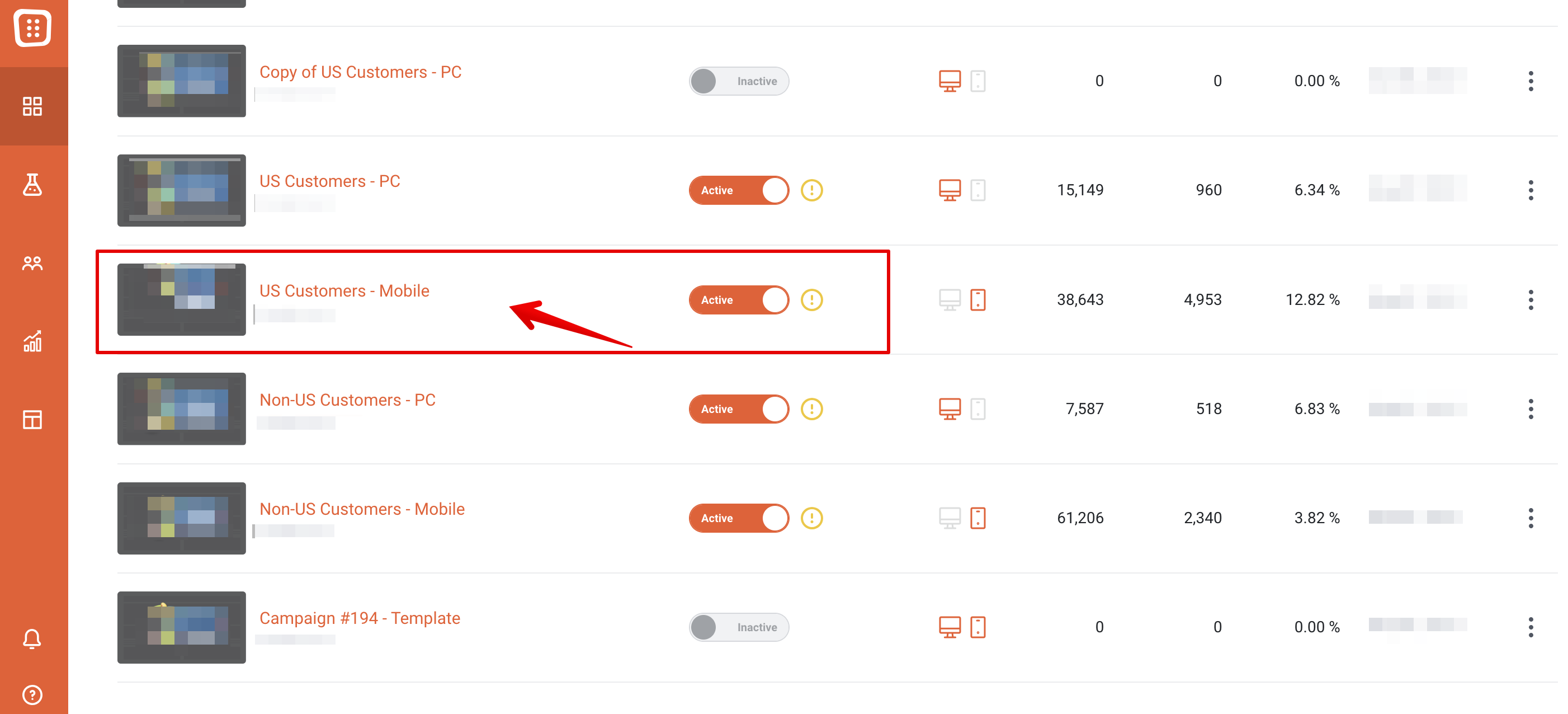 On the next page scroll down, and you will see the Campaign statistics and the last conversions, as well.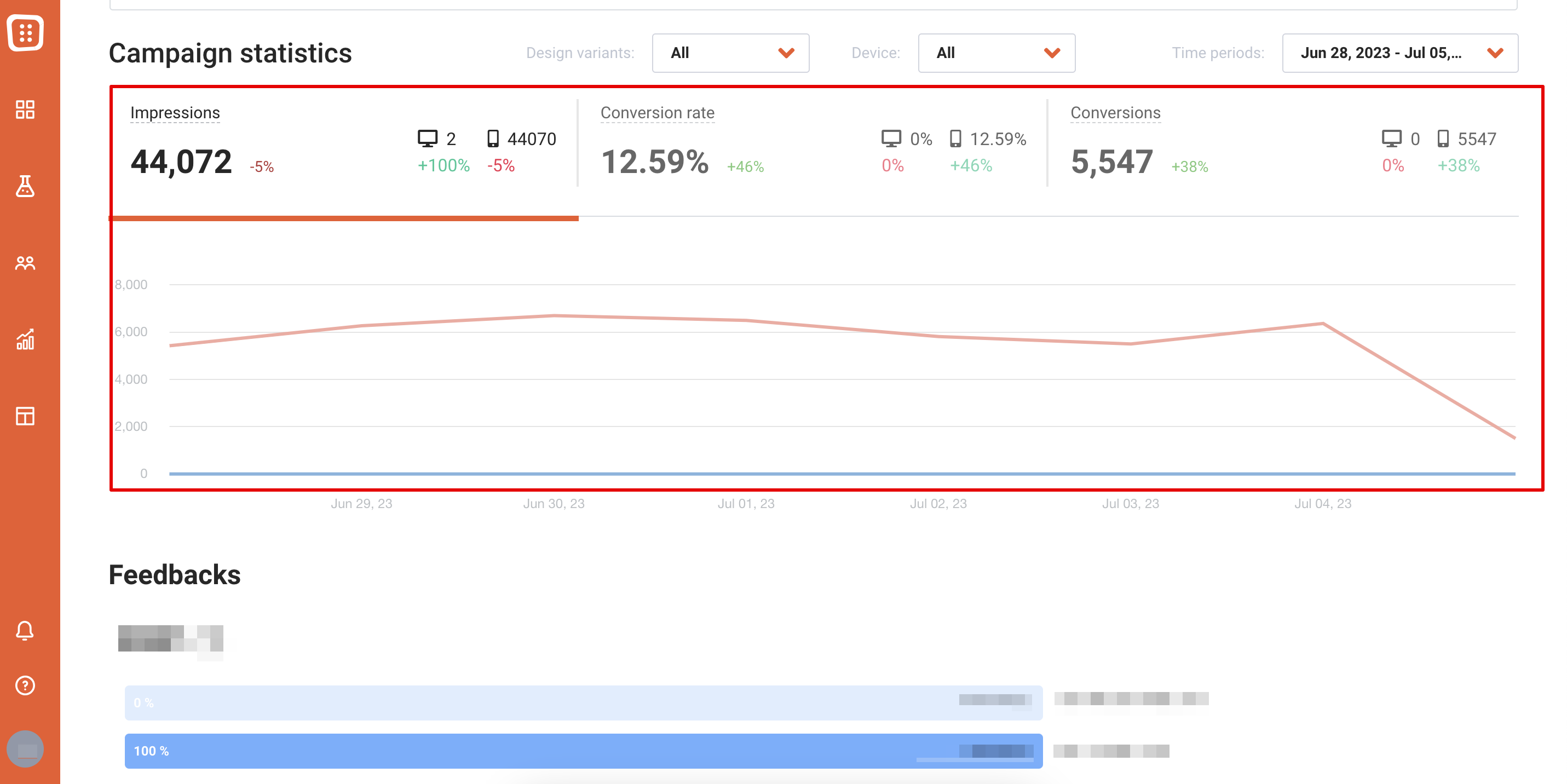 Campaign Analytics
There is a Campaign Analytics dashboard available in OptiMonk for Shopify stores.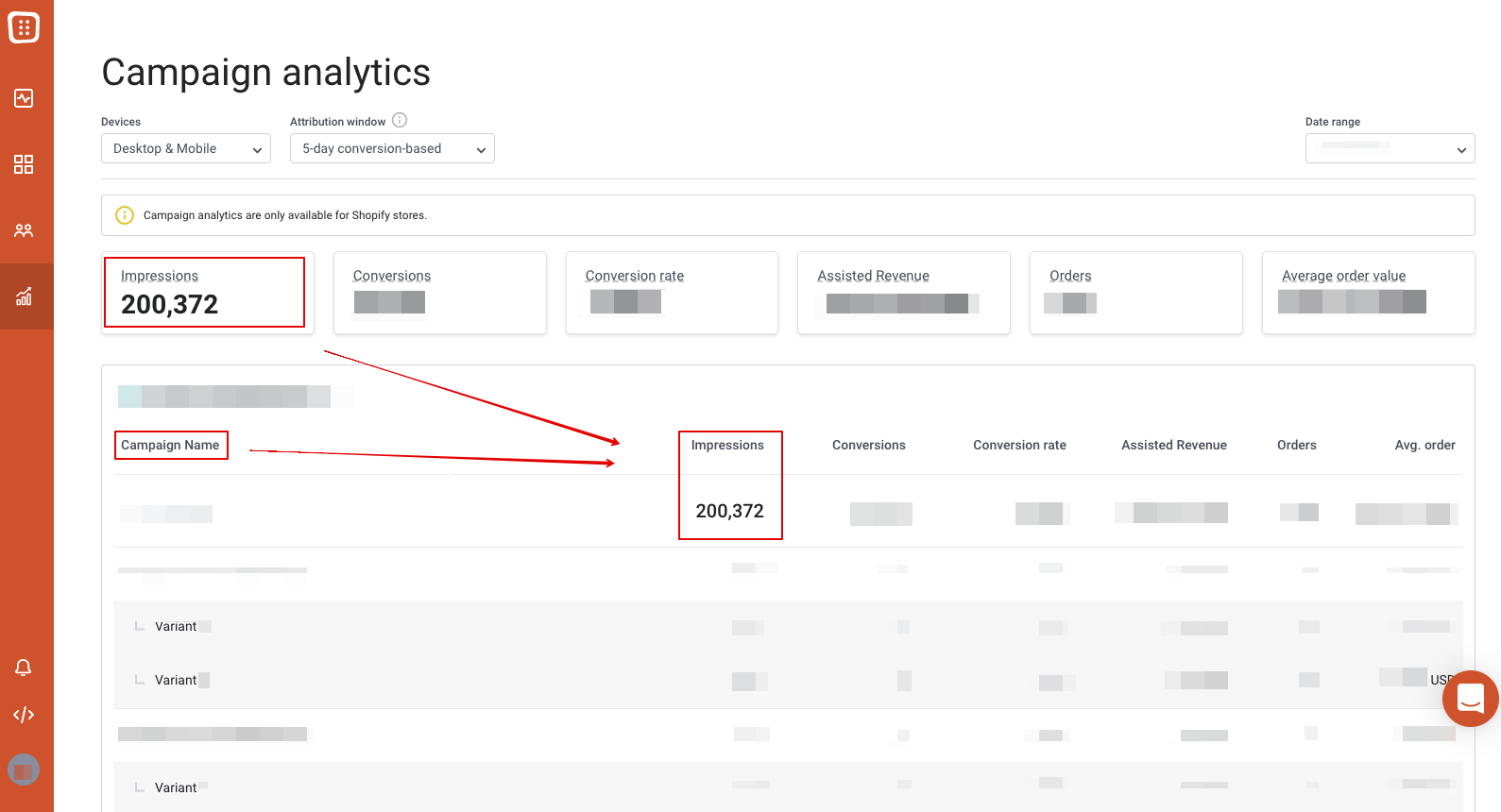 Campaign analytics allows you to track the overall performance of popups on revenues and monitor performance on the campaign level, as well. With a simple dashboard, you can stay up-to-date on campaign performance and keep making tweaks to your campaigns to improve results.
To learn more about how to access the dashboard, please refer to the Campaign Analytics article.
Google Analytics integration
OptiMonk's integration with Google Analytics allows you to track
Referrals
Performance of your Campaigns
Revenue (if you forward that data to GA)
Order value
regardless of your ecommerce platform.
OptiMonk integrates with both Universal Analytics and Google Analytics 4.
You can track the following events in Google Analytics 4: Event name: optimonk_campaign_event
Event properties:
om_campaign_name
om_campaign_action

filled (referring to a conversion event)
shown (referring to an impression a.k.a. your campaign has been shown)
close(x)
no (referring to a campaign that has been rejected by the visitor)

om_campaign_id
om_campaign_variant_name
Please note that the name of the events in Universal Analytics have slightly been updated.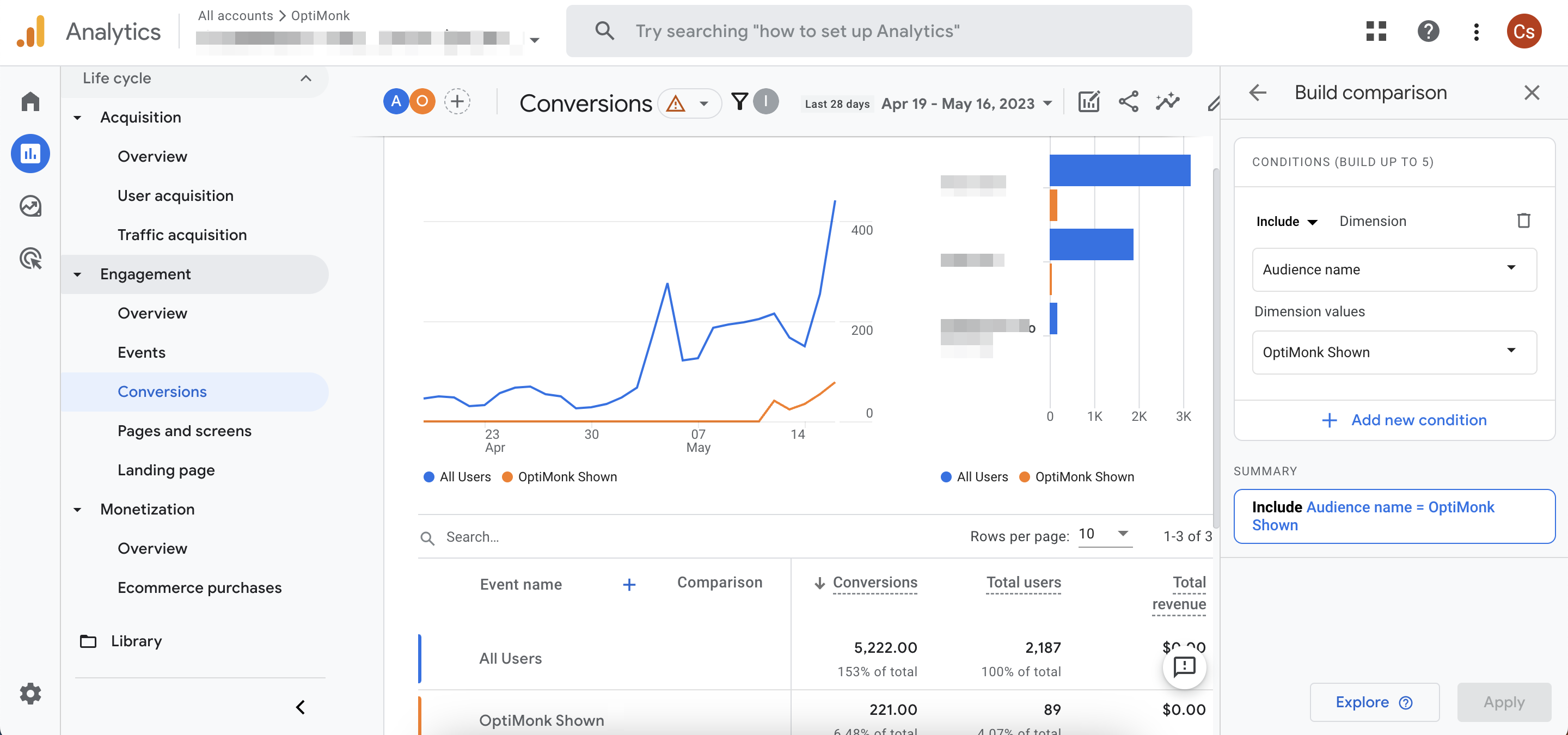 To be able to measure campaign performance in Google Analytics 4, you'll need to set up Custom Definitions and audiences. Follow this step-by-step guide to do that.