With OptiMonk 2.0 new admin interface, after logging in to your account, you will be able to measure the performance of your OptiMonk campaigns in the following ways:
1. Main Dashboard that illustrates the summarized performance of your campaigns: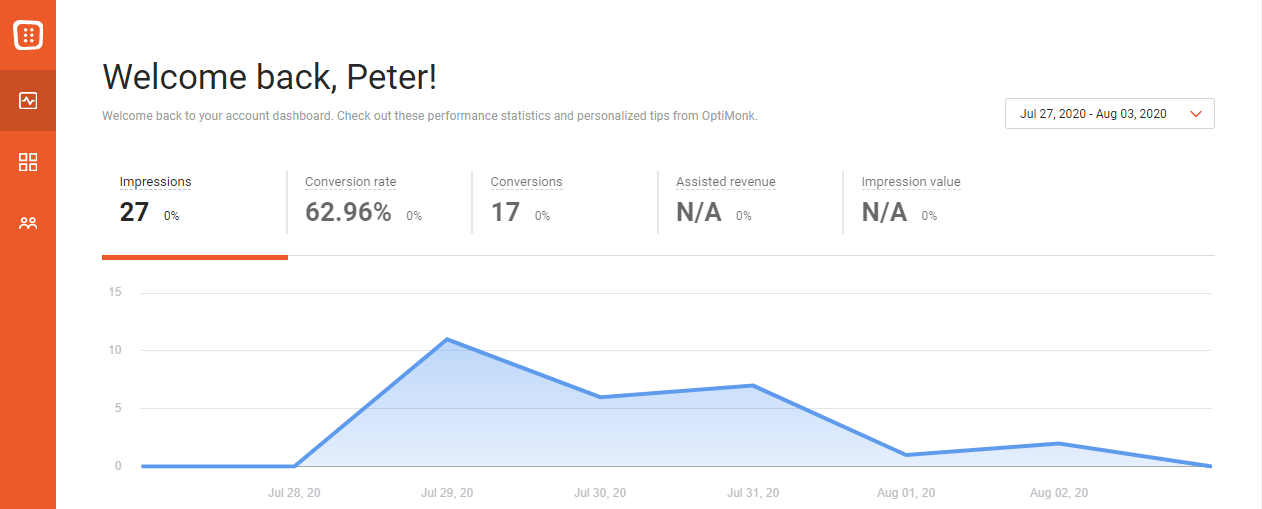 This dashboard shows the total number of impressions of all of the campaigns and calculates the average conversion rate during the selected period.
You can select a specific Time period to check the results: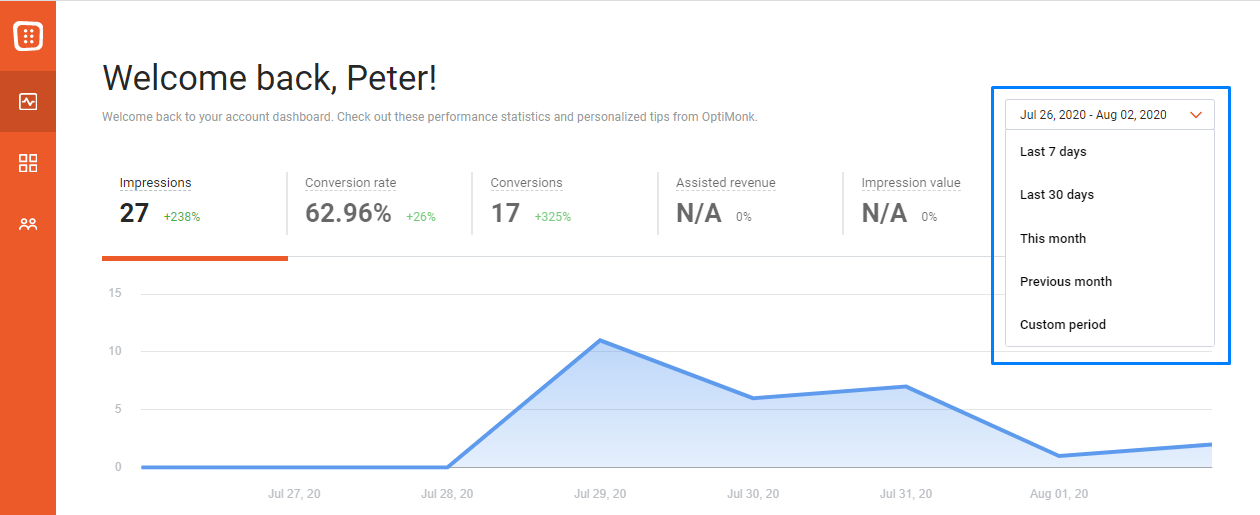 To check the performance of a specific Campaign, select the Campaign menu on the left, then choose the Campaign you want to check: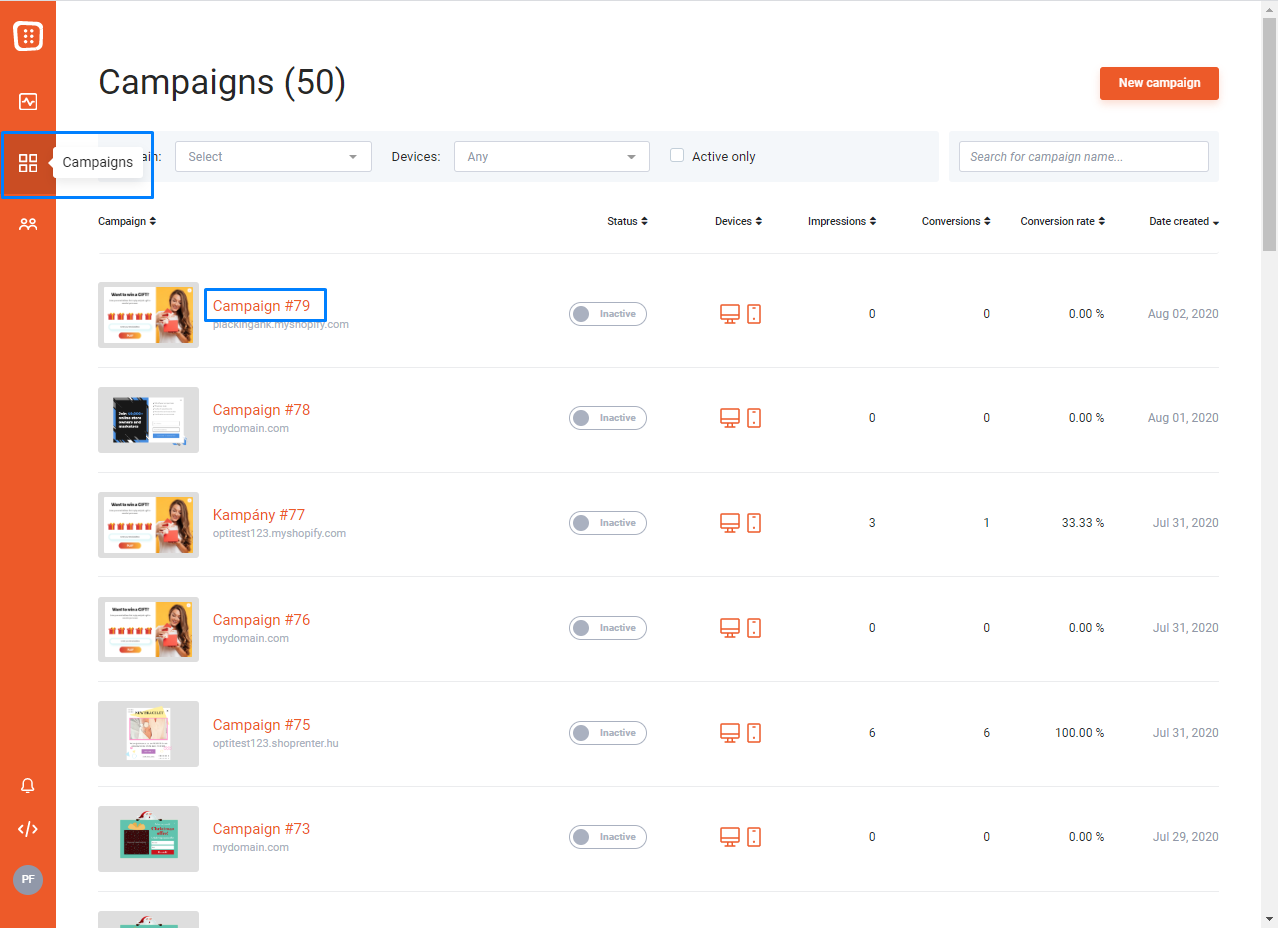 On the next page scroll down, and you will see the Campaign statistics and the last conversions as well:


Additionally, you can also connect your campaigns with Google Analytics and have a unique dashboard within your Analytics account to see such profound results, such as the number of transactions and revenue brought by OptiMonk.
To set it up, please follow the guide below:
Click on your icon in the bottom left corner, then select Domains under Settings:


Click on the domain and select How to enable? Next to OptiMonk Dashboard in Google Analytics.


Click on Enable OptiMonk Dashboard on the next page:




This will take you to your Google Analytics account where you can select a View, then click Create to finalize the setup:




This configures the following action hierarchy in your Google Analytics account:
Category > Action > Tag
Example: OptiMonk > shown > Analytics tutorial campaign


With OptiMonk dashboard for Google Analytics, you can measure the following events:
Popup filled


Popup displayed


Popup Closed (with X button)


Popup Rejected (by clicking on the closing link of the popup)
Please note that "filled" is the only action-type that is measured as an interaction. All the other types of actions are not counted as interactions. This is important to consider when calculating your abandonment rate.
Additionally, if your Google Analytics code has been inserted via the Google Tag Manager into your website, please follow the next guide to make your dashboard work: https://support.optimonk.com/hc/en-us/articles/205991042-Integrating-OptiMonk-with-Google-Tag-Manager
If you need any further help or have any questions, just let us know at support@optimonk.com, and we would be more than happy to assist you :)