While setting up the integration with your email marketing software, some of these integrations give you the possibility to enable Double Optin. Please see below an example of this in the integration settings of MailChimp: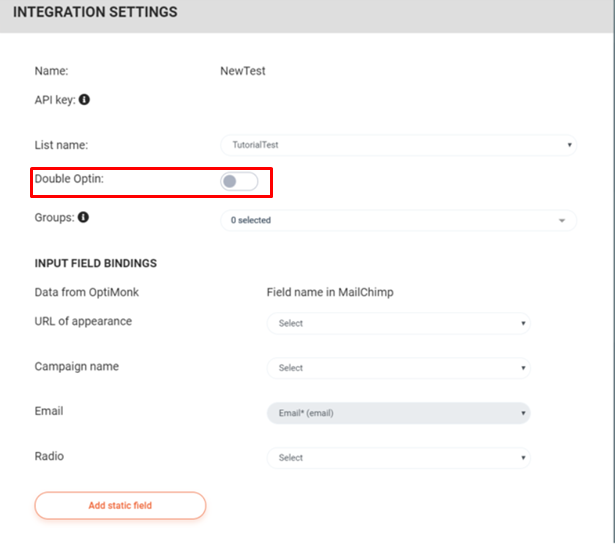 What is Double Optin?
If you enable this option, when a visitor subscribes, they will receive an automated email, where they will need to confirm manually that they wish to subscribe. Until they confirm this, they will not be receiving emails from you. Example of this automated email coming from MailChimp: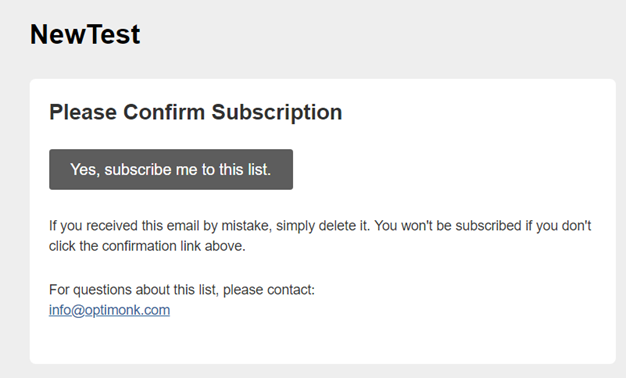 Why is it important to use Double Opt-in?
You will get a better quality mailing list because every email in your list has a double confirmation. Without a double opt-in subscription, you risk keeping bad email addresses on your list, because users could make spelling mistakes. Sometimes competitors may harm you by filling the form with non-existent addresses that will damage your sender reputation.
With double opt-in subscription, you can start email communication with your subscribers immediately because you send a confirmation email. In this confirmation email, you can give subscribers more information about your brand, ask them to add your email to their address book or give new subscribers a special offer.
One more advantage of a double opt-in form is that statistics show the unsubscribe rate is 7% lower than in mailings with a single opt-in subscription.
What happens if you do not use Double Opt-in?
In case you do not turn this option on, your subscribers will automatically be added to your email list, once they sign up.