What is the Teaser and what is it good for?
The Teaser is a complementary page for your campaign, which helps to grab visitors' attention before or after seeing your popup. If the teaser appears before the popup, it has a recommending and teasing function. If you choose the teaser to appear after the popup is closed, it serves as a reminder for your campaign.
Please follow these steps to edit the Teaser of your Campaign:
1. First, log in to your OptiMonk account at https://app.optimonk.com/login/en
2. Select the Campaigns menu on the left, then select the Campaign you want to edit or click New campaign on the right-hand side: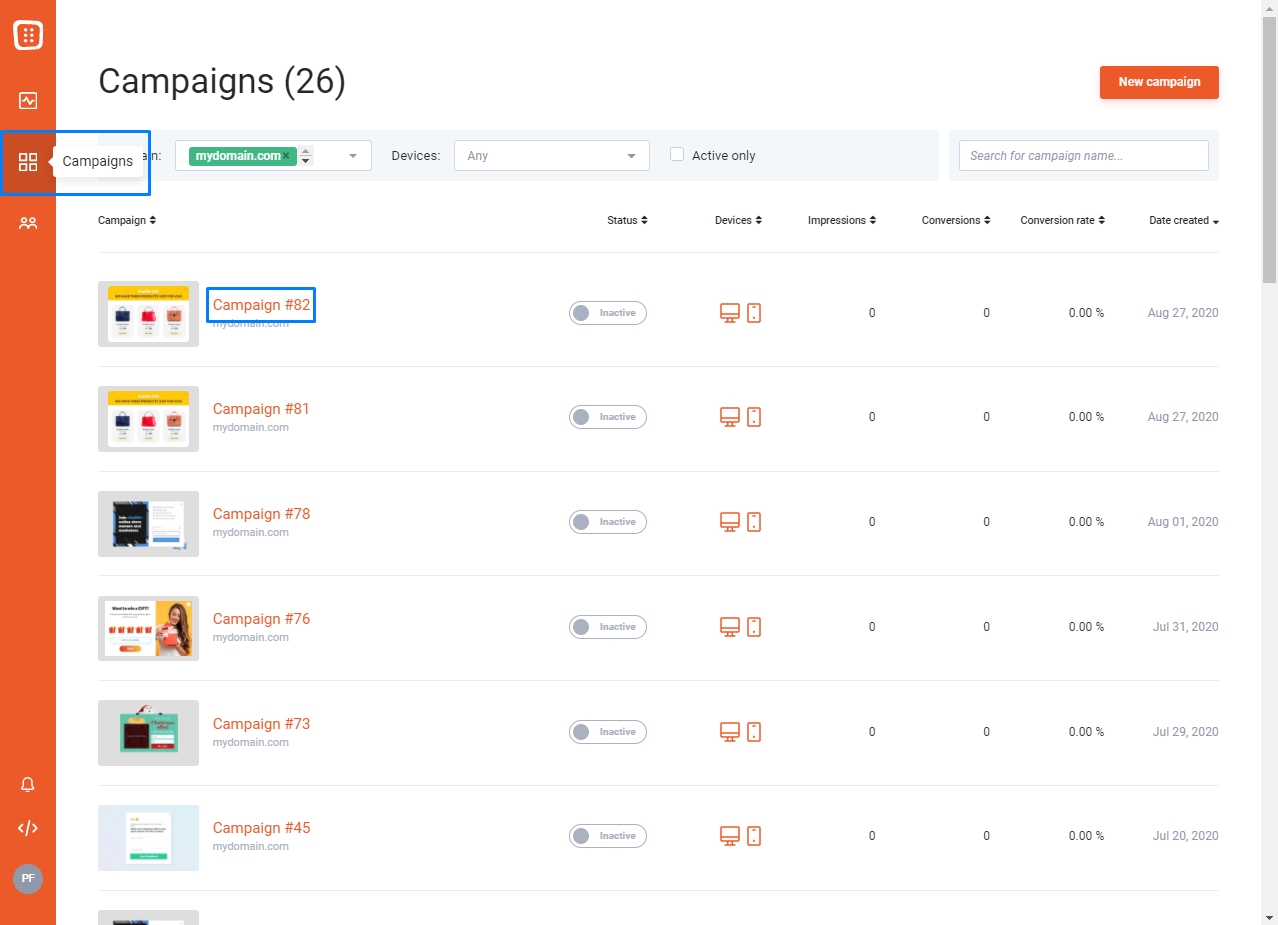 3. Select the Variant you want to edit: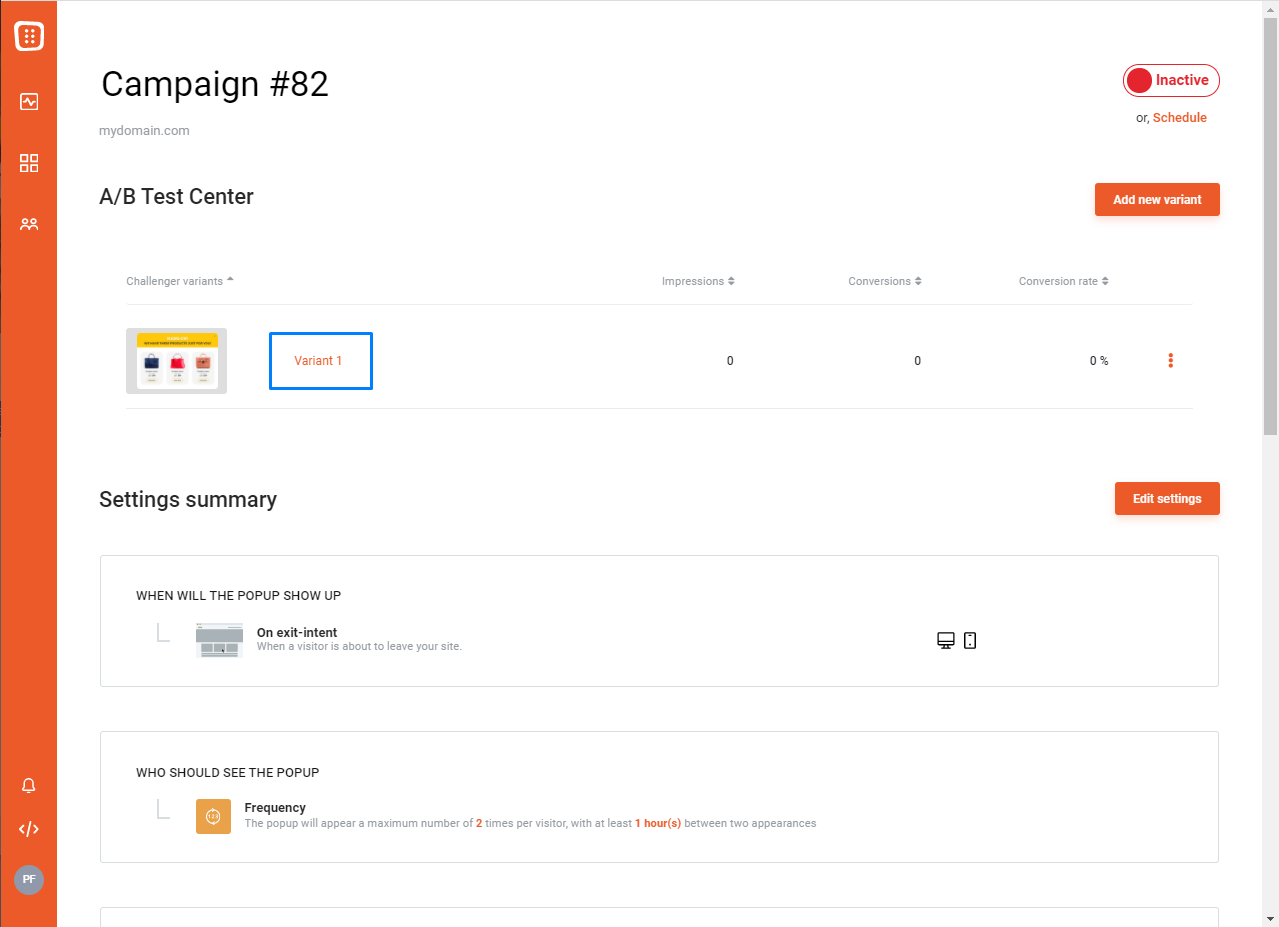 4. You will arrive in the Campaign Editor. Select the Teaser page to edit it: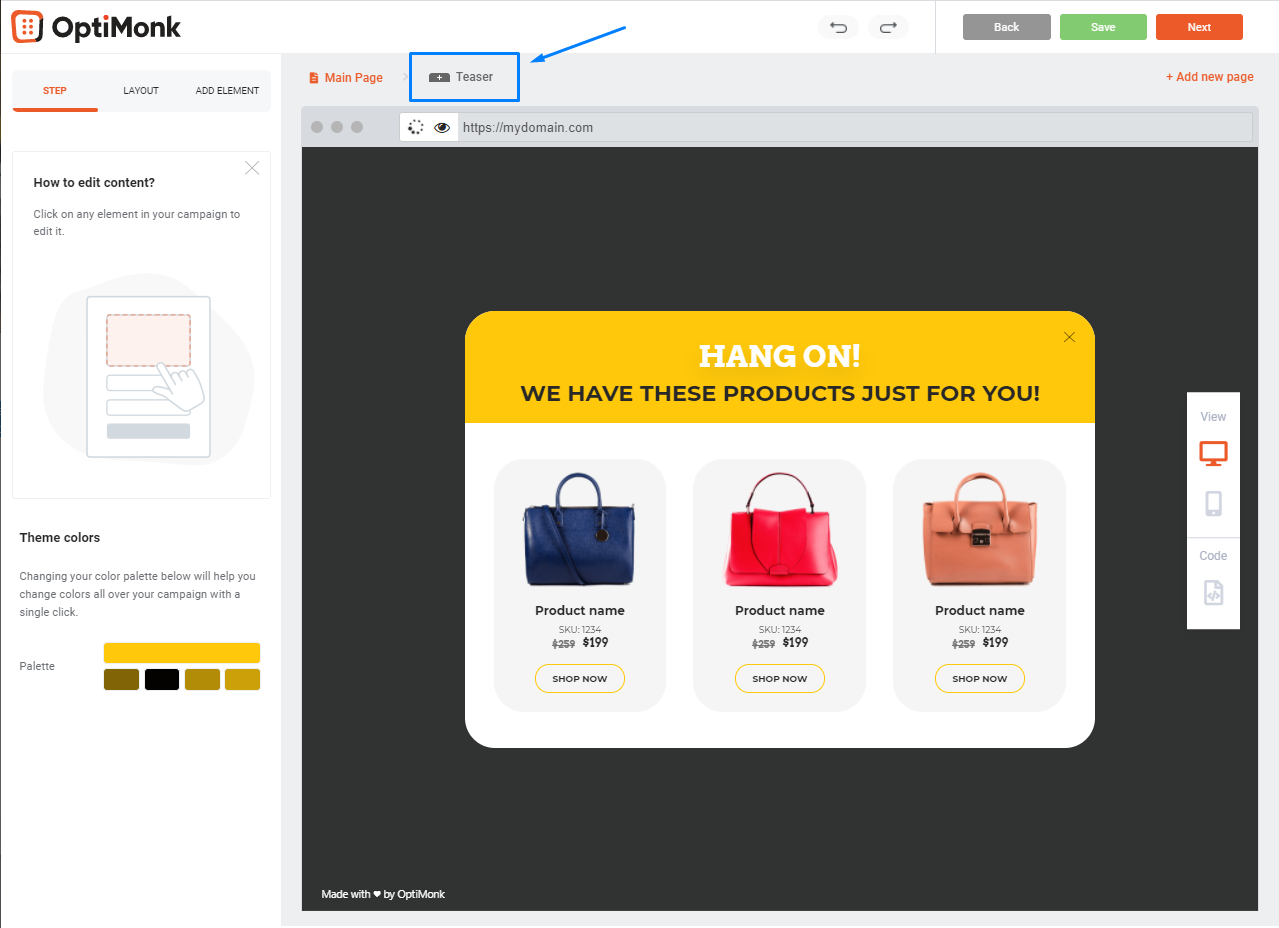 How do I set it up?
Once you select the Teaser page, you will see the available settings on the left: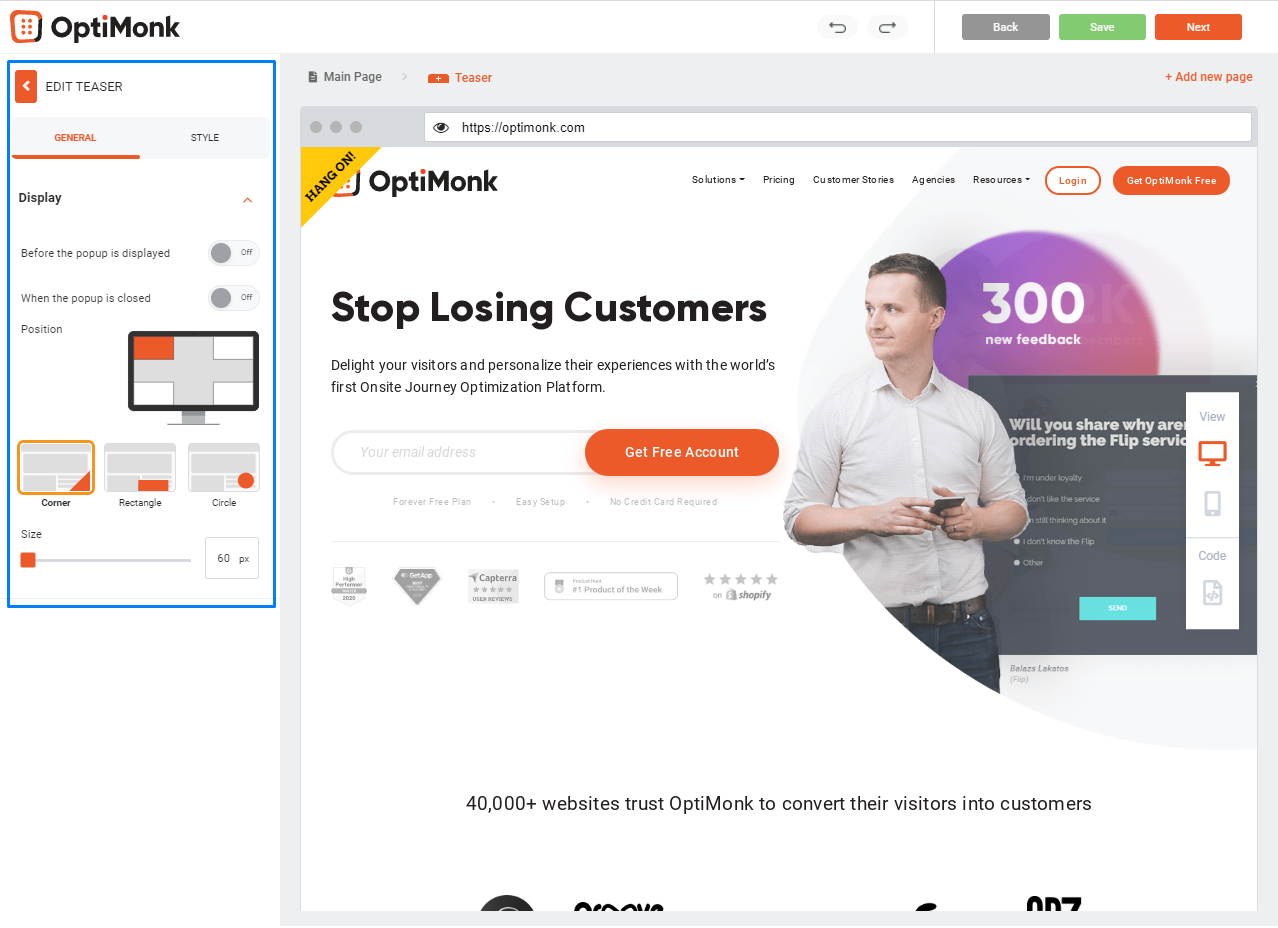 The teaser can be placed in the 4 corners of the screen with one of the 3 forms: corner, rectangle, or circle. In addition to these basic settings, you can set the size there, and whether the teaser will show before the popup is displayed or after it is closed.

In addition to the Display settings, you can also edit the Style of the Teaser: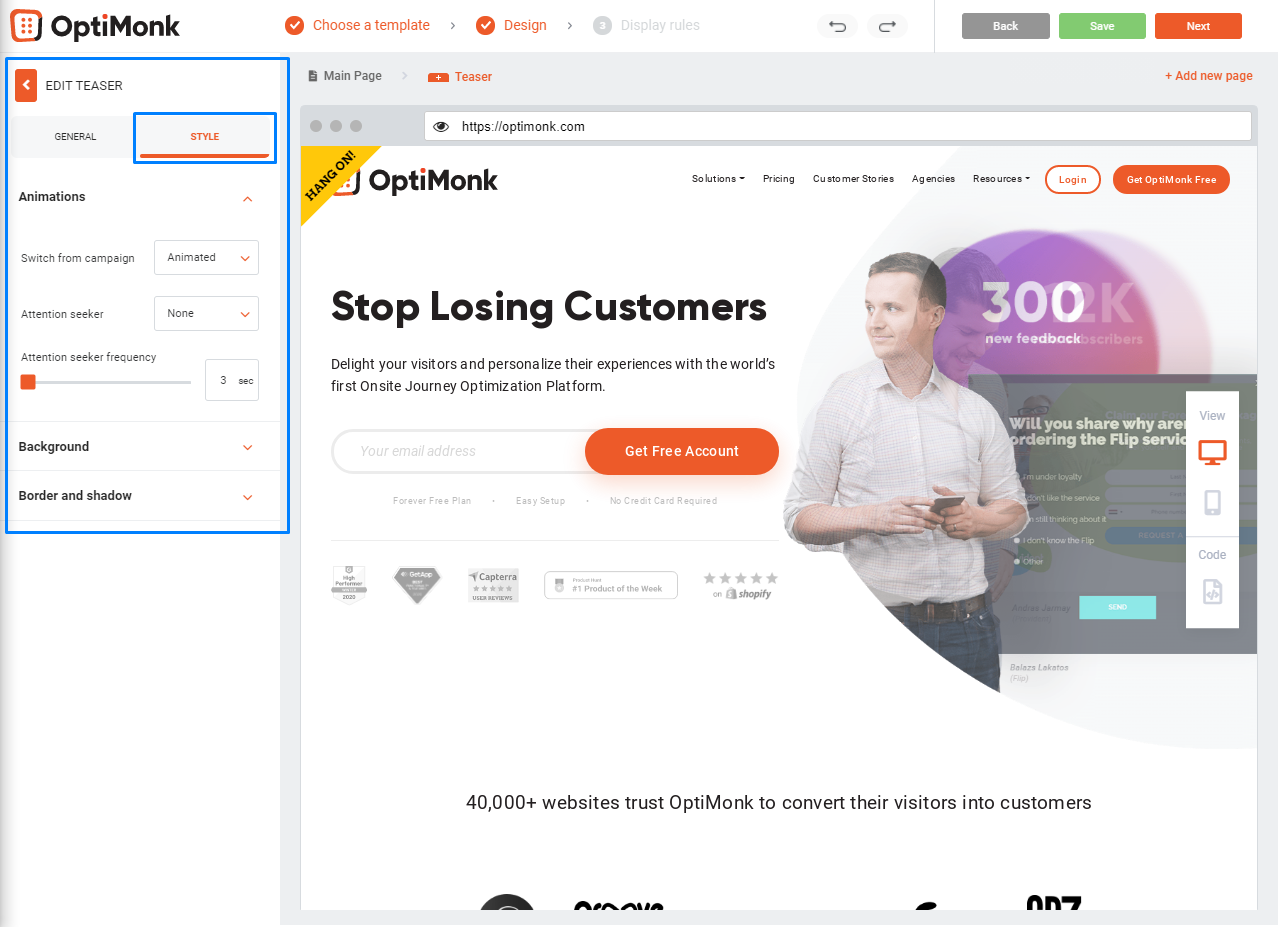 Here you can set up the background, the border, and the shadow options, or you can add some animations. To make this work, look for the "Animations" menu, where you will find the "Switch from campaign" drop-down menu. Select the "Animated" option, then choose one of the animation options in the "Attention seeker" drop-down. You can even set up the attention seeker frequency: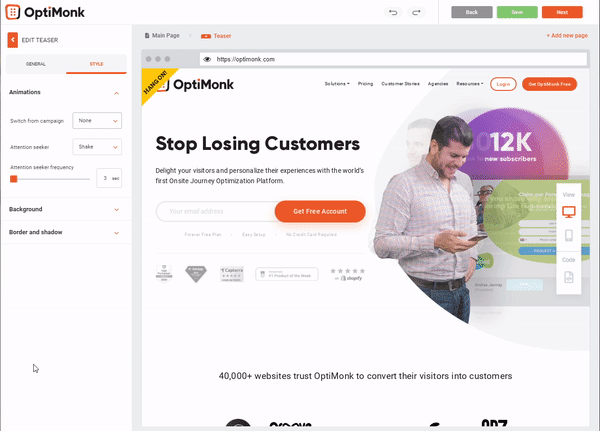 Changing the background and the text

You can also change the background of the Teaser under the Style tab. You have the following options: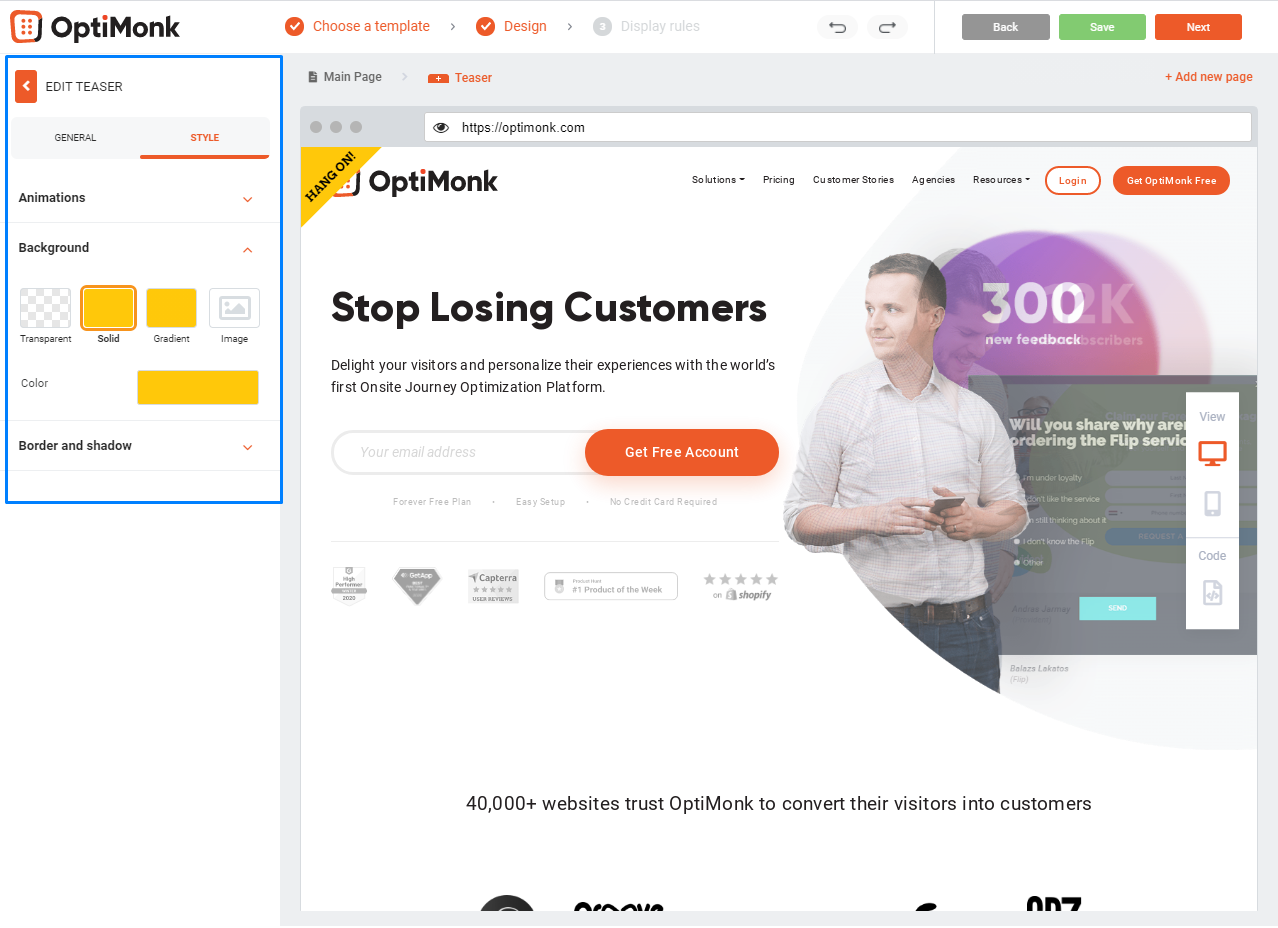 If you select an image as a background, you will see additional options: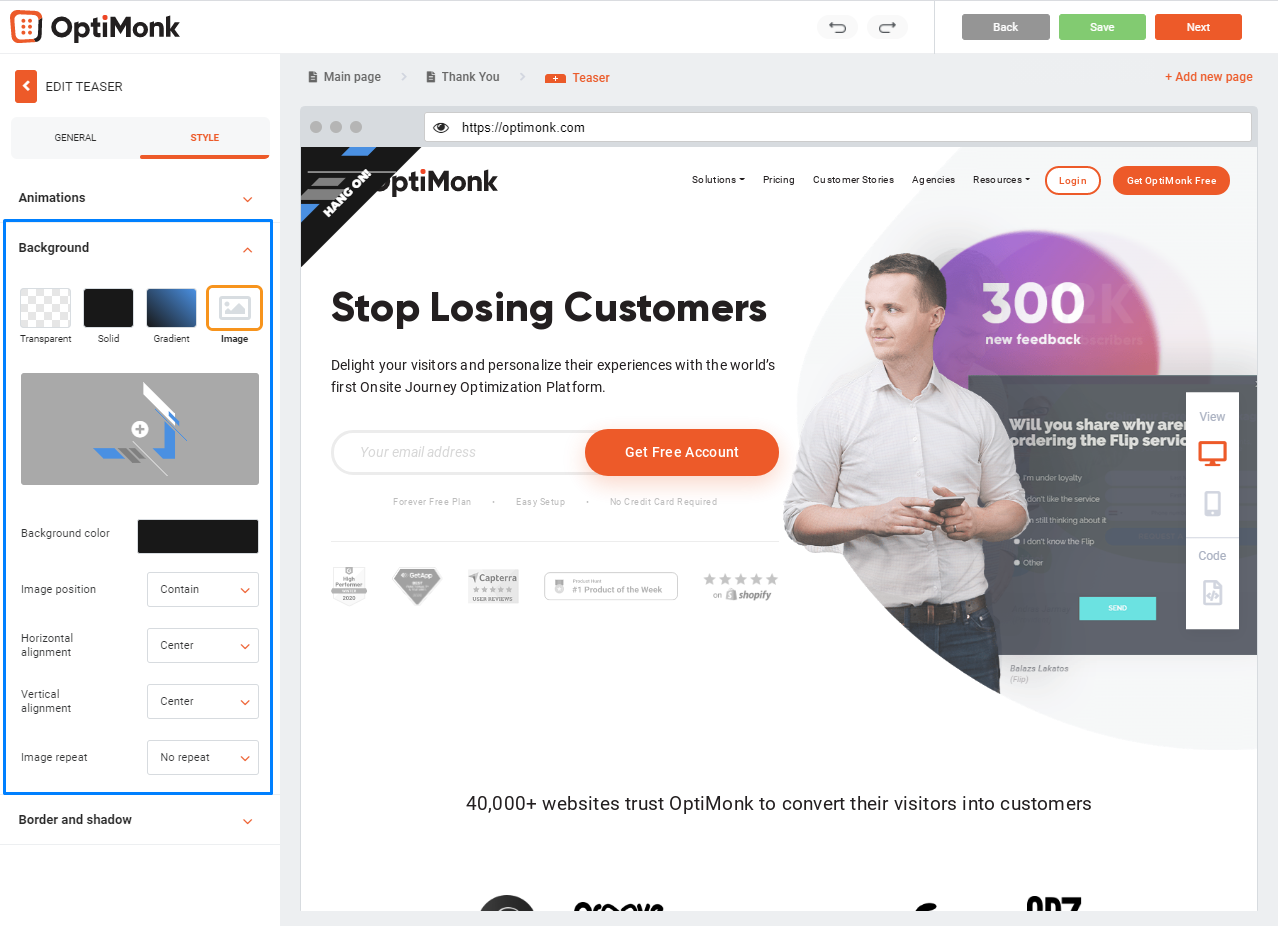 You can also edit the text of the teaser by clicking on the text: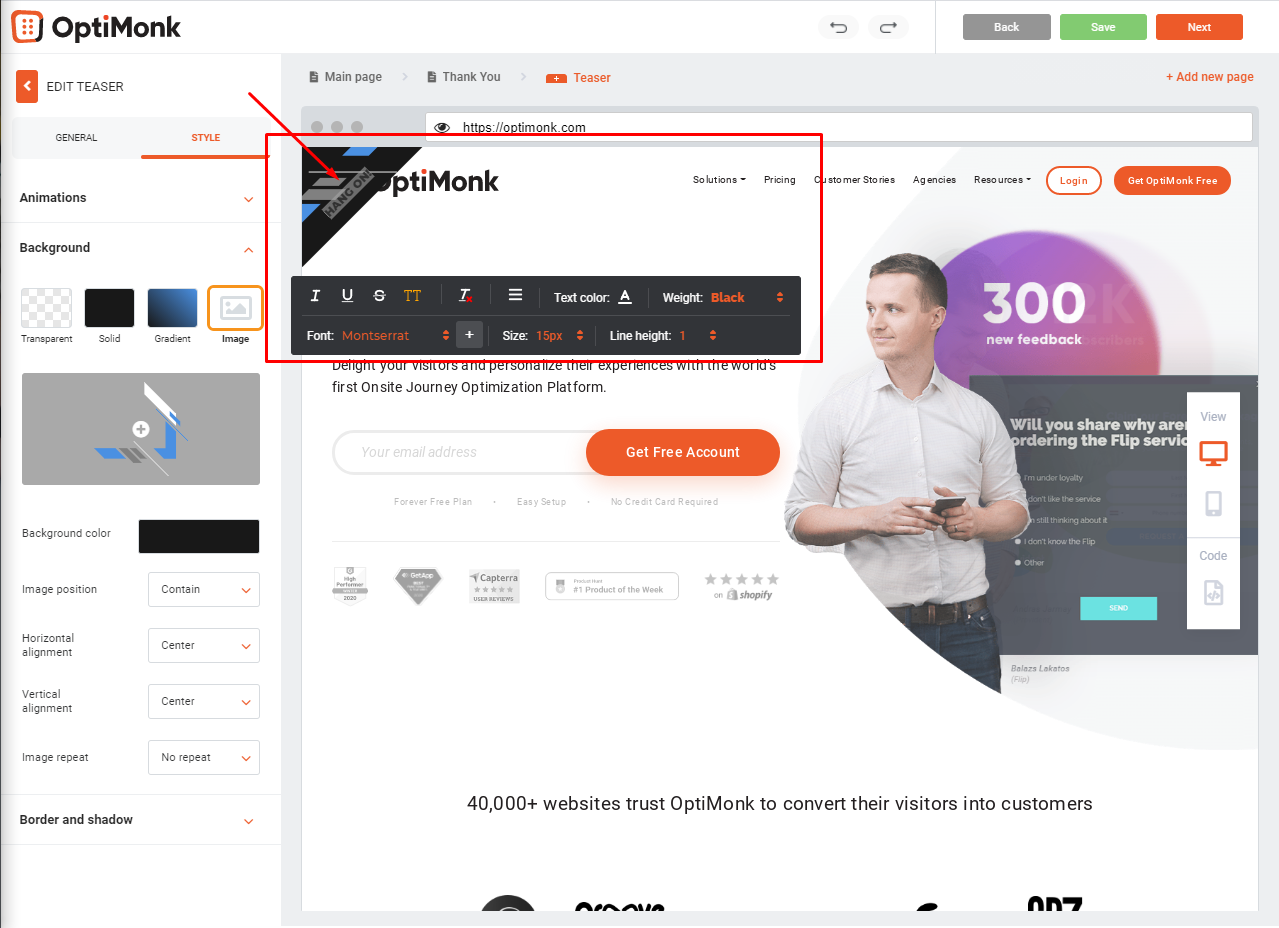 You can change the font style, font type, color, size, line height, and alignment.

If you need any further help or have any questions, just let us know at support@optimonk.com and we would be happy to help :)