Fullscreen is one of OptiMonk's campaign types, just like popups, sidebars, and sticky bars.
Fullscreen messages are similar to popups, but – as their name implies – they cover the entire screen. That is what makes fullscreen unavoidable and one of the most effective methods for attracting visitors and increasing conversion. Additionally, fullscreen messages are also a perfect solution for collecting more subscribers, promoting eBooks, or special offers.
What makes fullscreen messages so effective? The very fact is that they eliminate every distraction and stimulus that could draw your visitors' attention away from your offer. With limited choices at hand, your visitors will be encouraged to move forward in the buying process. From this perspective, fullscreen works like a mini landing page, but it's much easier to create.
To create a fullscreen campaign, all you have to do is to log into your OptiMonk account and create a new campaign by clicking on the "New campaign" button on the Home page or in the Campaigns menu.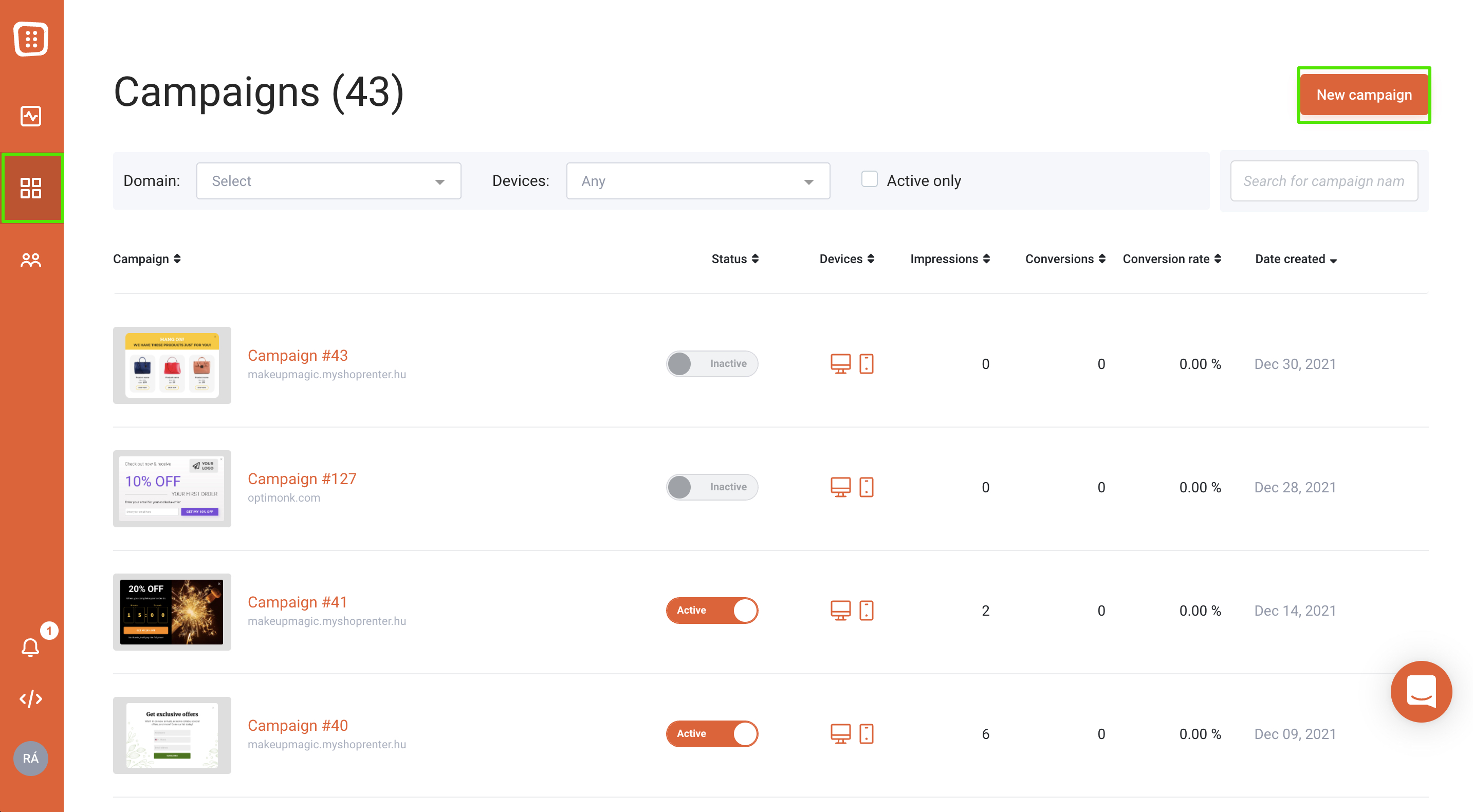 After that, the campaign selecting screen pops open. Choose "Fullscreen" among the campaign types on the left side. You can even filter the templates by the campaign goal or by the theme, feel free to browse and discover them all!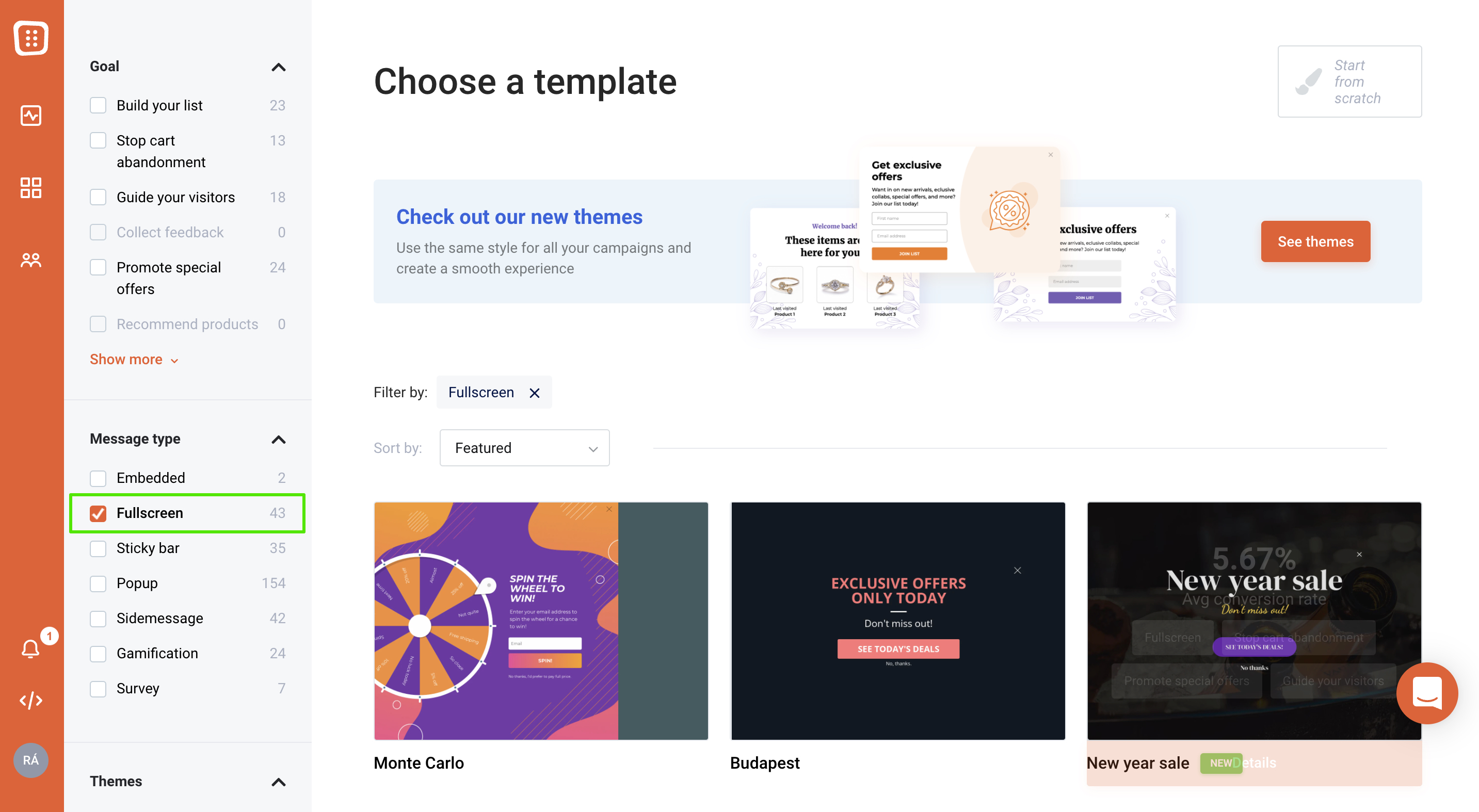 If you have found and selected the perfect template, you can modify and personalize it on the same editor which you use when creating popups. You can use the same elements (pictures, buttons, videos, etc.) as on the popup campaigns. Let your creativity fly and make the most of your fullscreen campaign! If you are ready with the editing, click on the Next button in the top right corner, so you can move on to the detailed setup.
However, it is important to know that fullscreen campaigns have their limitations. Why? Google introduced Chrome Ad Blocking worldwide during the summer of 2019, as the company committed itself to clear internet from annoying advertisements. At the same time, Google said, that their main goal is not to block every single piece of content: they just want to show acceptable and relevant ads for their users. And the very essence of this whole movement is to enhance user experience. So, the well-designed and well-targeted campaigns are not in danger, and Google always sends a notification to the company, before blocking their ad. In the light of these events, we recommend not to use fullscreen on mobile devices, because it may fail on the "user-friendly" criteria of Google in the case of smaller screens.
That's it! :) If you have any further questions or need any help, just let us know at support@optimonk.com and we would be happy to assist you :)