Sometimes tiny details can make a big difference in how your visitors will engage with your campaigns. This also applies to the colors of your campaign theme.
In the 'Campaign Editor', the default colors are easily adjustable to match your website's style perfectly.
Select the template you like the most from our Inspiration Library, and start the customization by recoloring it under the 'Display' - 'Theme colors' option. You can input Hex values to search for a particular color, but by simply clicking on the color picker area, you will be able to try different color harmonies.

If you change any color, the system updates the rest of the colors on your popup to reflect your chosen shade on all pages of your campaign. It also generates more adjacent colors available for quick selection in the color picker if you need them later.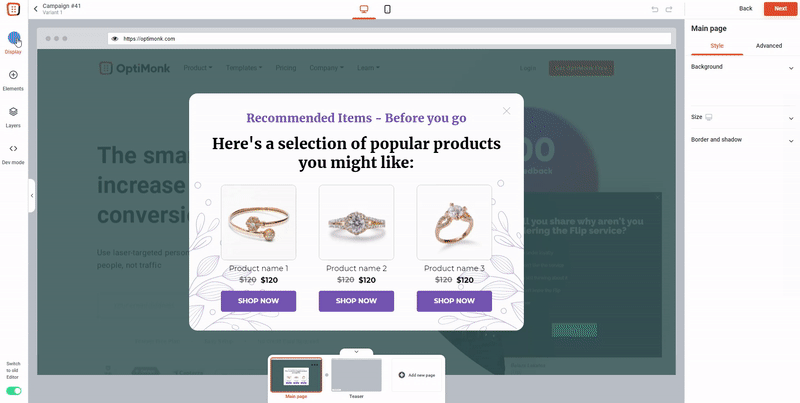 So let's get started! Find a beautiful color theme for your messages :) This short video will show you how easy it is:
If you have any further questions or need any help, please contact us at support@optimonk.com, and we would be happy to assist you :)