The instant preview over the live site is a view mode available in Editor besides Desktop and Mobile view modes. The Live Preview allows you to see how your popup would appear on your site if the campaign were set active.
In this article, you can read about
How does Live Preview work?
The Live Preview mode can be accessed in Editor beside the Desktop and Mobile views. However, your popup in Live Preview will be opened on a new tab, showing your popup over your live site - the domain that you set up when you created the campaign.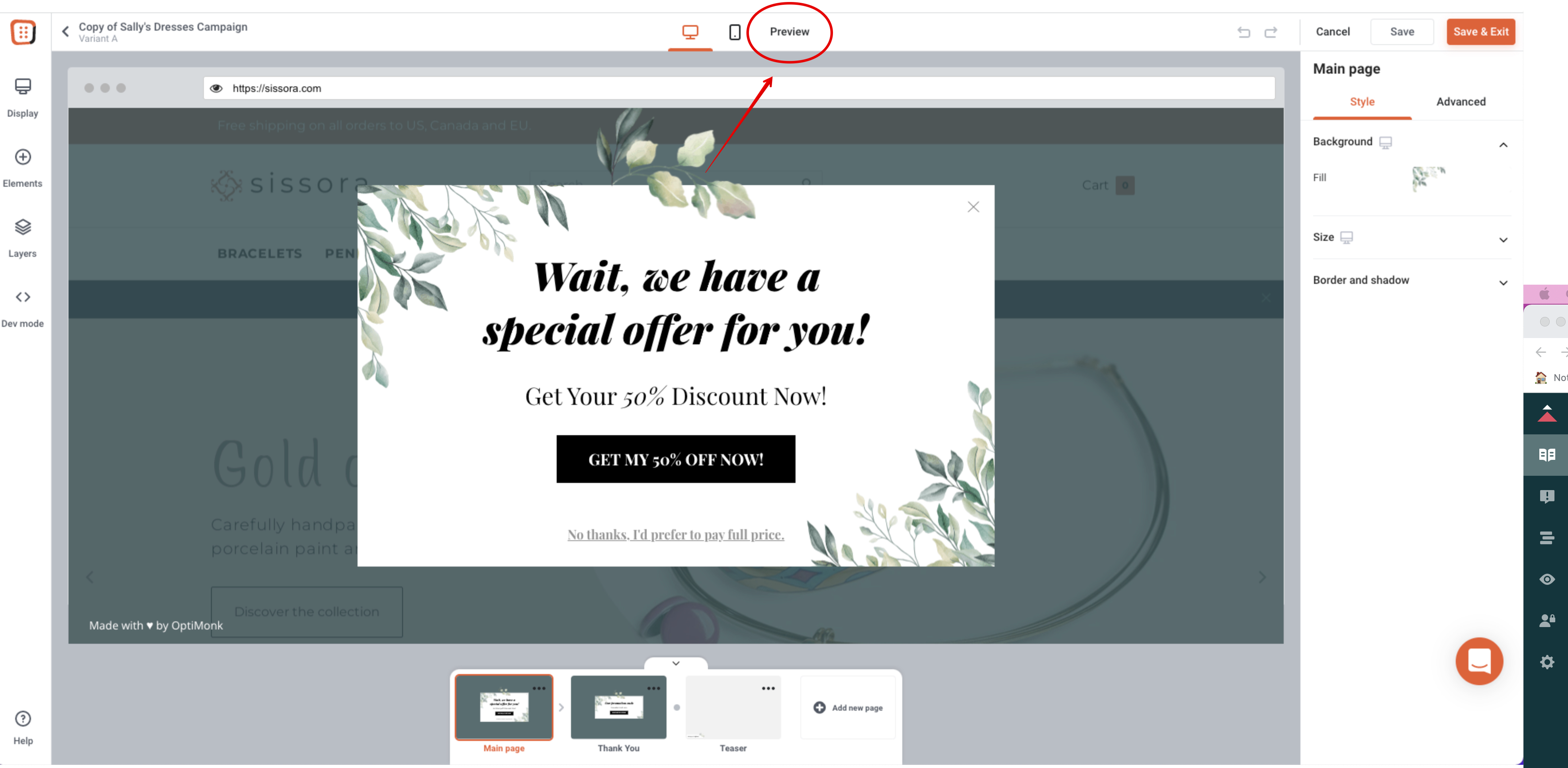 ❗Please note that Live Preview only works if you already have OptiMonk installed or added to your site.
Popups in Live Preview appear and work the same way as if they were set live so you can test
popup animations,
integration settings or
its appearance.
Live preview will always show the latest version of your popup.
💡 Popups do not have to be saved in order to enable Live Preview. So you can use Live Preview even before saving your popup as a draft.
How to test popups with Live Preview
Popups in Live Preview appear and work exactly as set in Editor so that you can test all your settings such as
popup animation,
integration settings,
teasers,
appearance.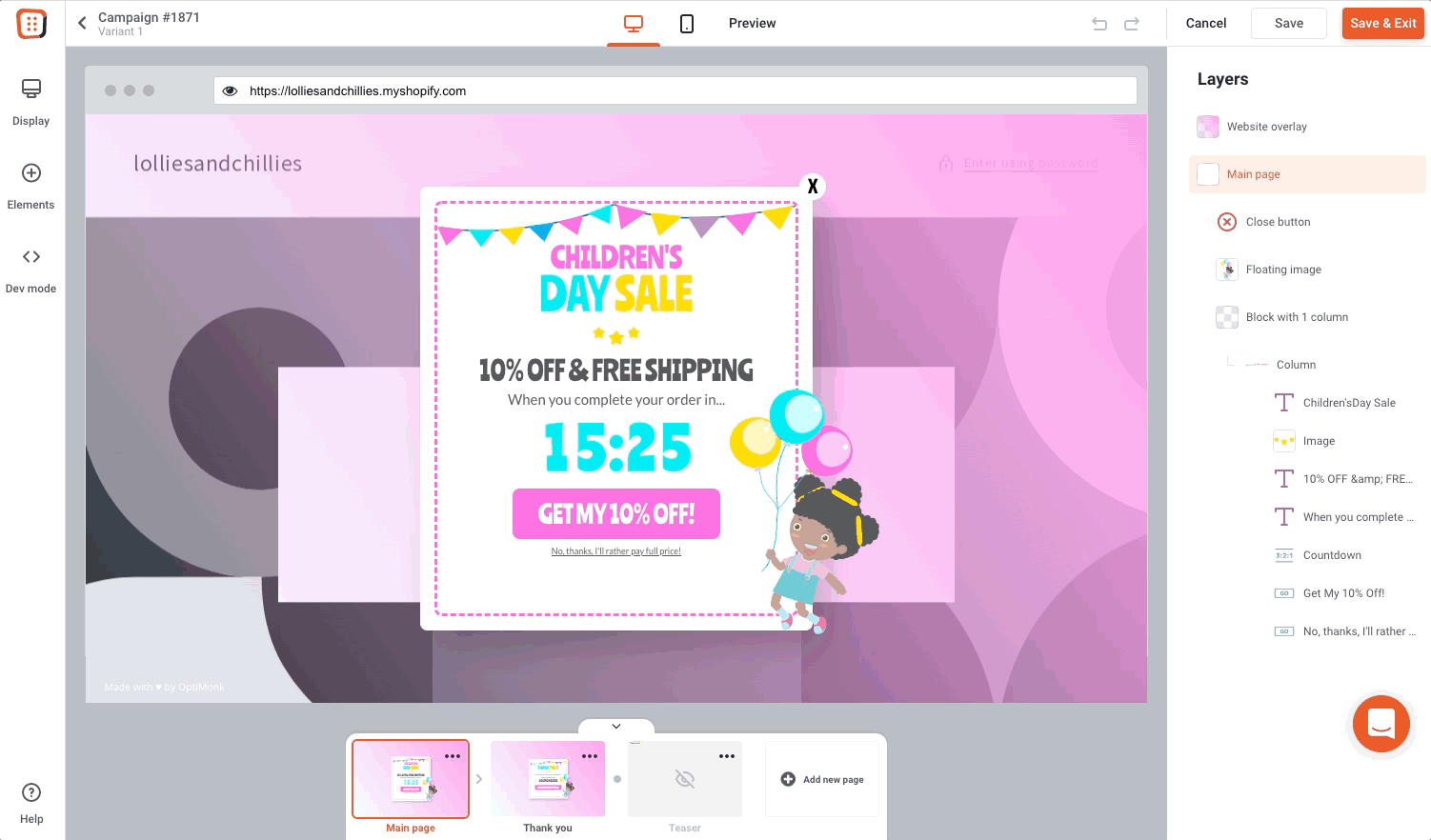 You can review all pages of your popups in Live Preview and they will work the same way as determined in Editor including all input elements.
If you enabled a teaser to show before your popup appears, it will also show up first in Live Preview. If you set it to show up only after closing or converting, it will show up the same way.
Why does Live Preview not work on my site?
There can be two underlying reasons why you're unable to preview popups over your site:
You don't have the OptiMonk JavaScript code installed on your site / OptiMonk is not yet integrated with your site. In this case, learn how to integrate OptiMonk with your eCommerce platform or website here.
You're trying to preview a popup over a redirected URL. Please, note that Live Preview does not work on redirected URLs.
How to share popups with your team/clients before setting them active
You can share the preview of your popup by sharing the link of the Live Preview so that your teammates or clients can check the popup before making them active.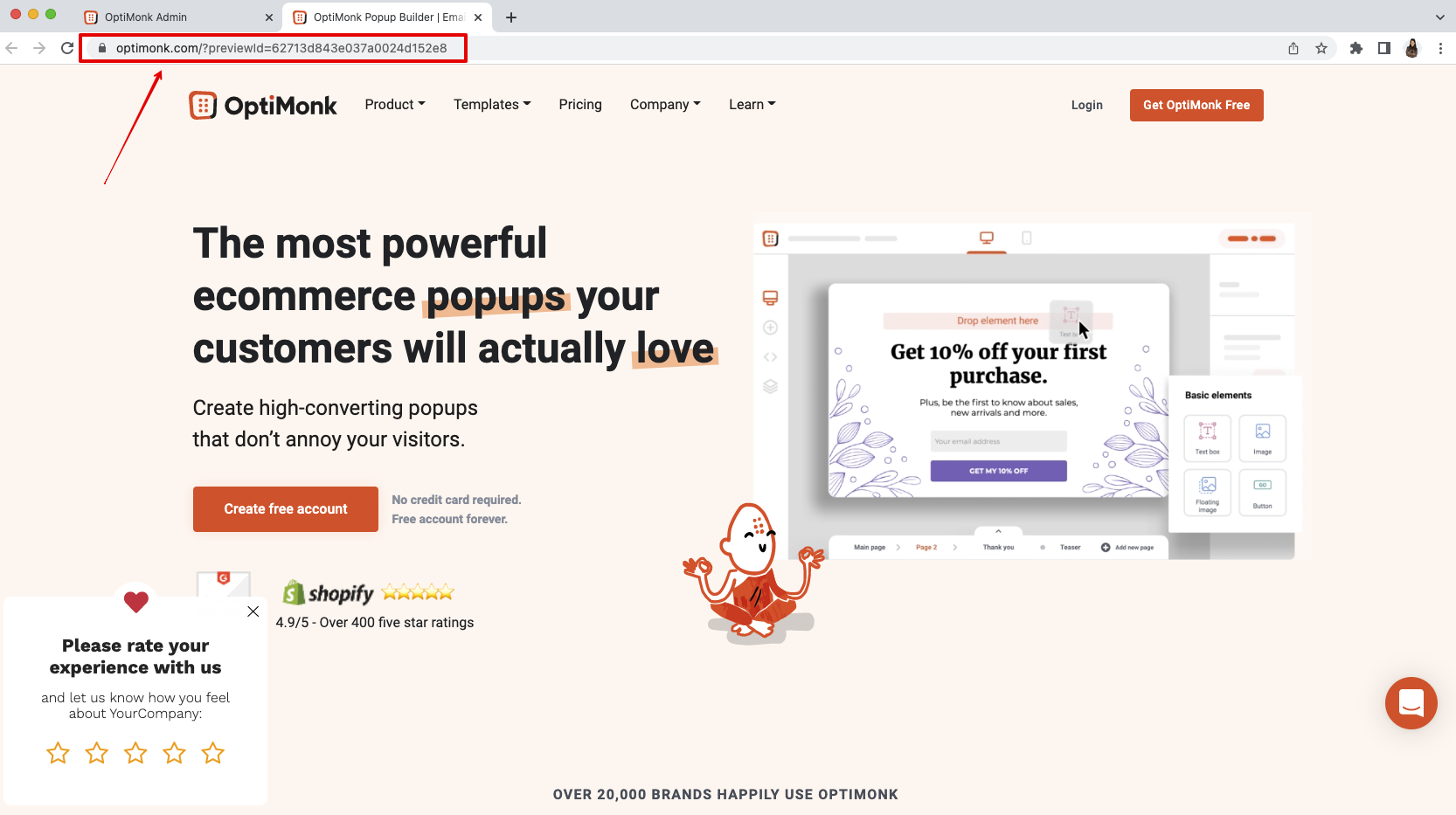 The link to the Live Preview will show your latest version of the popup. If you've made edits to the popup after creating the link, they will be shown on the live preview.
If you have any further questions or need any help, please contact us via support@optimonk.com.