Flashing browser tab notifications allows you to re-engage site abandoners. Include a compelling and personal message for abandoners in the title of your site and give them a reason to return.
In this article, we'll give you an overview on
What are Flashing browser tab notifications?
Flashing browser tab notifications are messages that appear in the browser tab's title your site is opened in once the visitor has navigated to a different tab. Flashing browser tab notifications will show up alternating with the title of the page.
Why use Flashing browser tab notifications?
A small change can go a long way. According to our test campaigns ran on Christopher Cloos and Alinda stores for a month in January 2022, a flashing browser tab can result in a 9-11% increase in conversion rates.

What messages to include in Flashing tab browser notifications
Here are a few ideas for inspiration:
👀 Special offer are waiting for you
We miss you ❤️
Come back 🤗
Don't forget about your coupons 🎟️
Where to set up Flashing browser tab notifications?
1. Log in to your OptiMonk account at https://app.optimonk.com/
2. Click on your account on the nav bar and select Settings.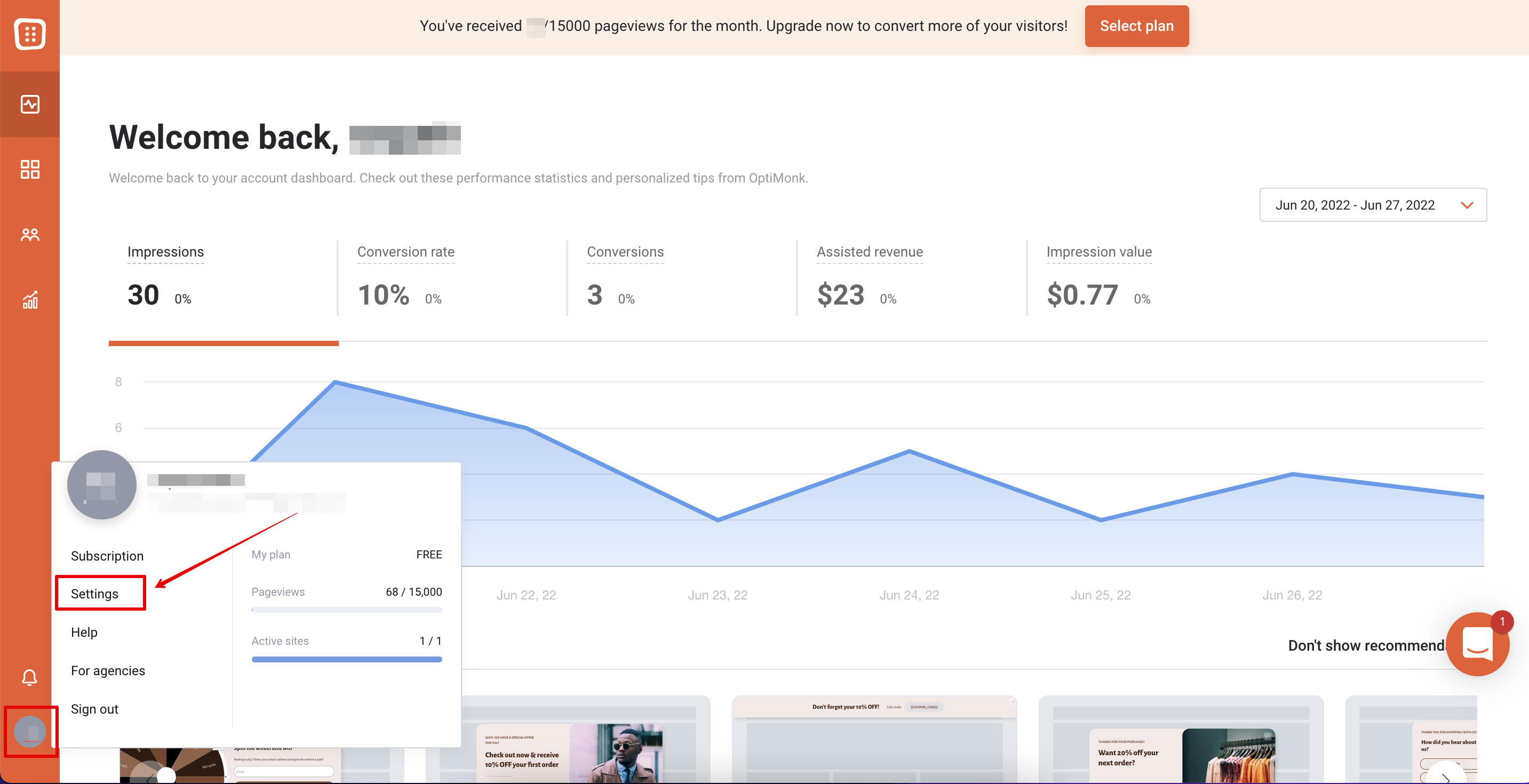 3. Click on 'Labs' - the last option. This is where you'll find our experimental features.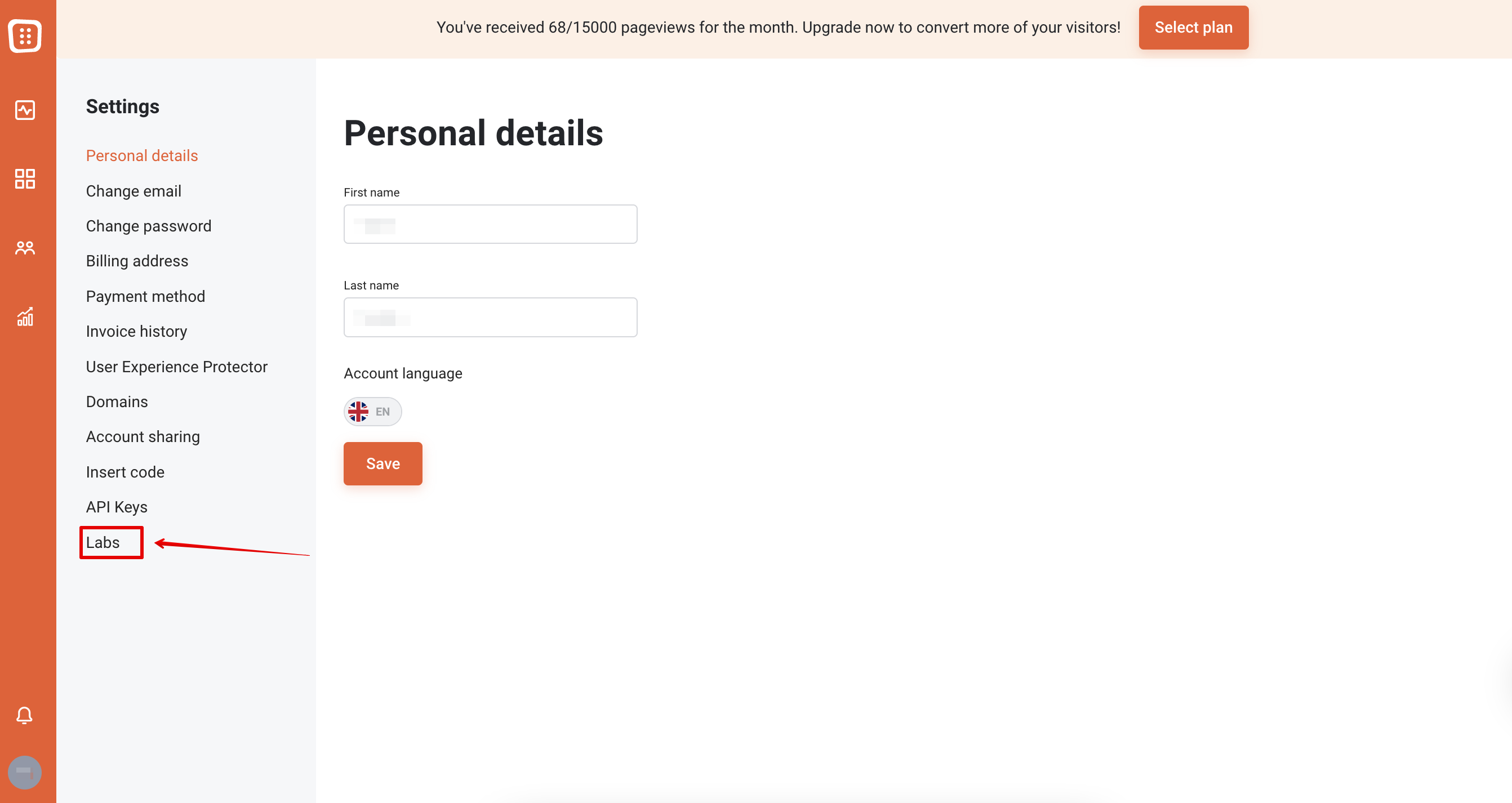 4. Scroll down to Browser tab notification. Enter any text and emoji here you'd like to show on the browser tab of your site. You also have the option to personalize your message by using cookie targeting a.k.a. showing your message only to a selected set of users. You can use any cookie stored by your site, even targeting cookies of your campaigns.
💡 If you're testing this feature out, you may want to use an incognito window to avoid caching issues. Also, make sure to wait for a sec because we added a one second delay.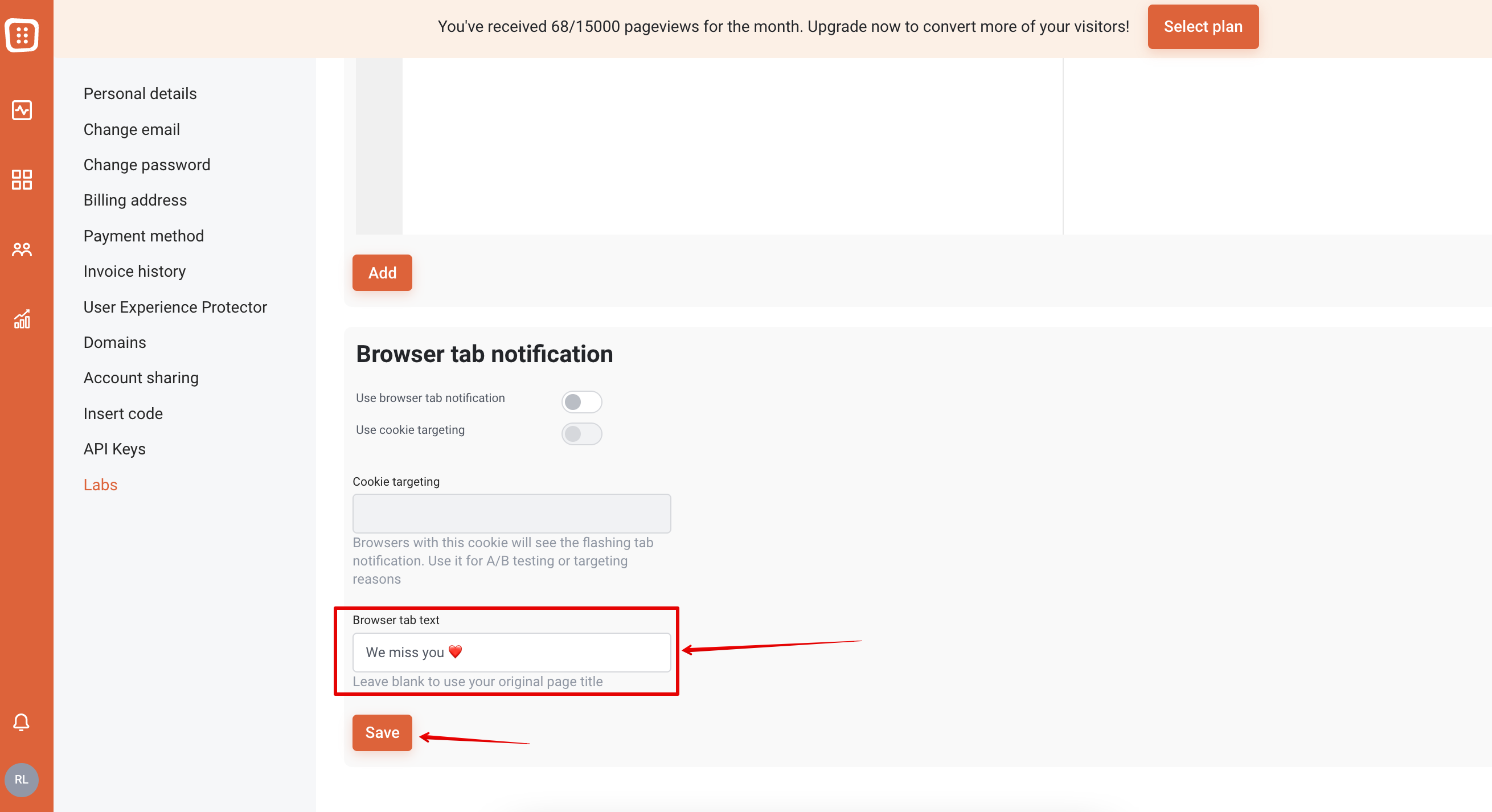 5. To activate Flashing browser tab notification set the 'Use browser tab notification' toggle green and make sure to hit on Save.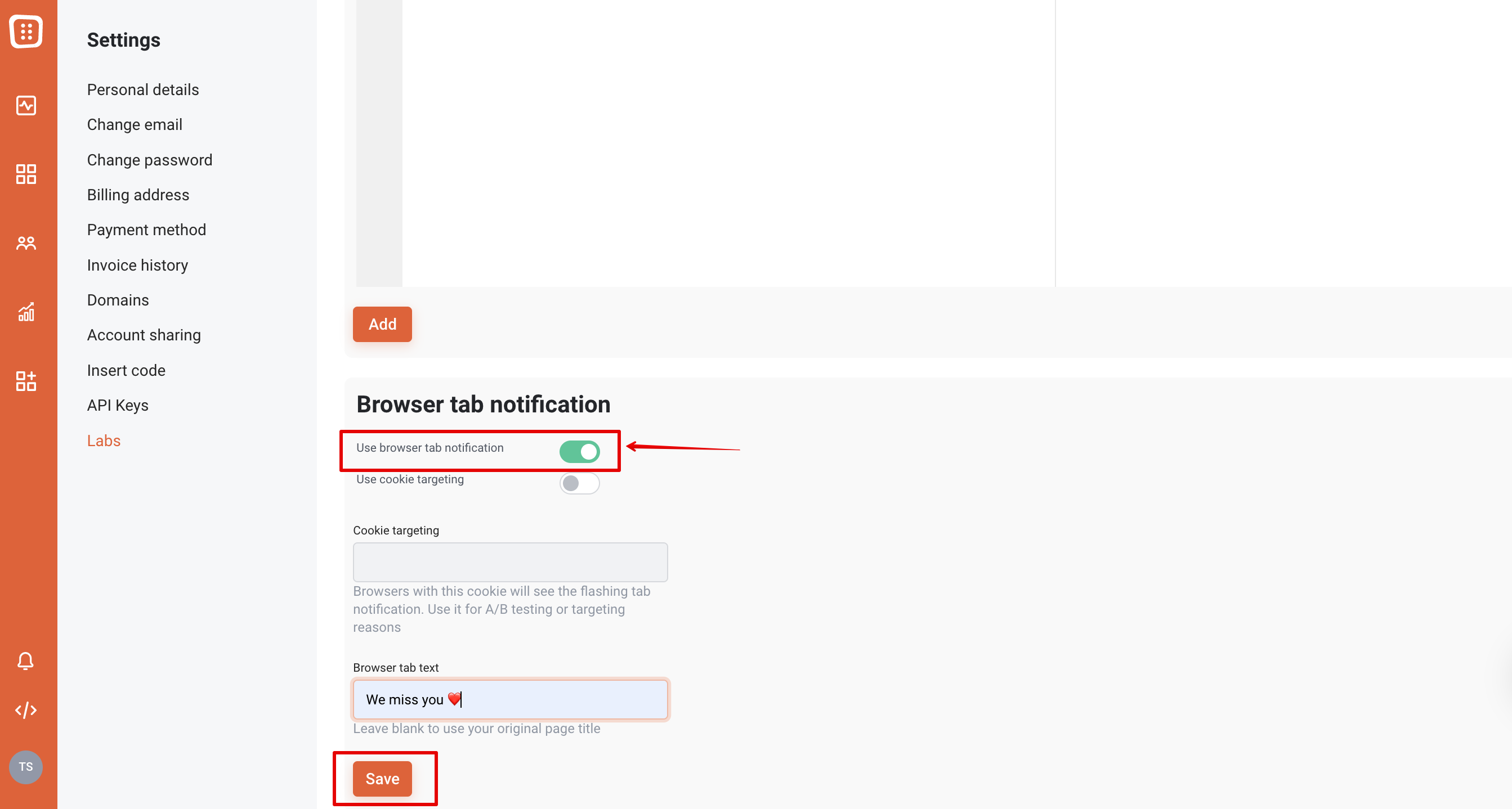 6. And you're done! You should see your message show up in the browser tab your site is open in when you navigate to a different tab.
If you have any further questions or need any help, please contact us at support@optimonk.com, we would be happy to assist you :)